'Sexy' Was Added To Durga To Gain Publicity & I Did Not Understand The Film: Rahul Rawail
The man who stepped into Sujoy Ghosh's chair in the recently concluded IFFI, Rahul Rawail (who made splendid films like Betaab & Arjun) talks to SpotboyE.com about Nude, Sexy Durga, censorship and lots more...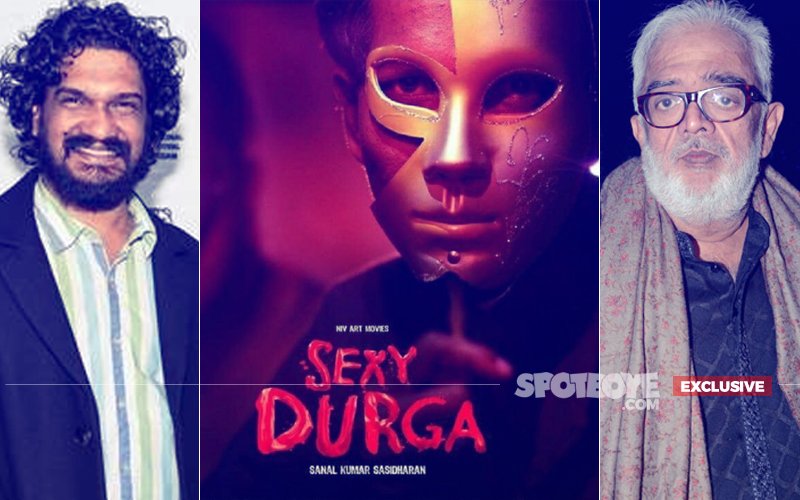 How did it all fall in place for you to become the Acting Chairman of IFFI?
Well, when Sujoy Ghosh stepped down, four days later I got a call from the I&B Ministry if I would be interested to be the Acting Chairman. I accepted the offer- and that's that.

And Sujoy went away to the US...
Yes.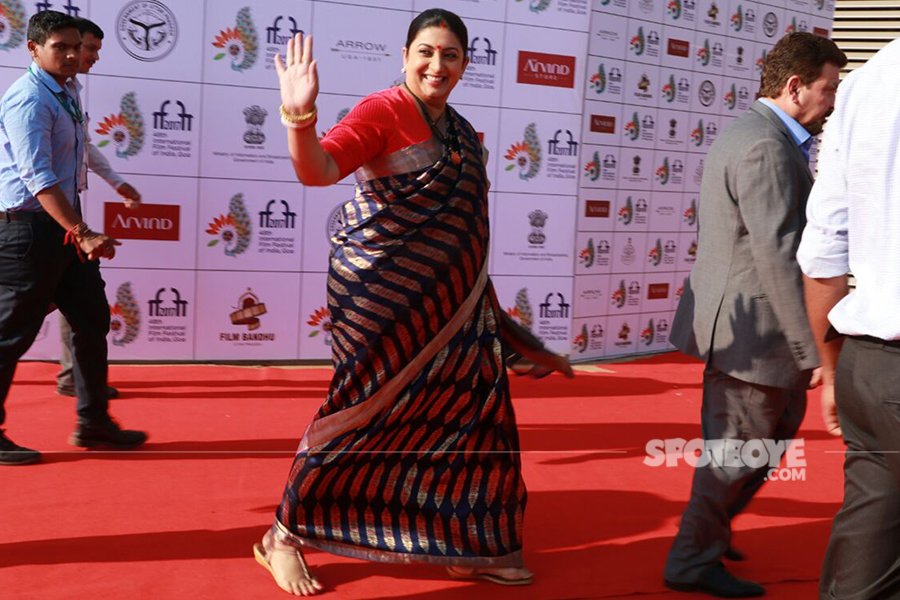 Smriti Irani At IFFI 2017

Didn't any of you from the jury try to call him, when he suddenly walked away from the scene?
At least I did not call him. I am sure he had his own reasons to step down. Frankly, we didn't know that he had stepped down until we read it in the media.

What appalls me is that how did it leak out in the press that the Ministry had objected to Sexy Durga and Nude, when it was a closed door meeting among only the jury members. It is clear that one of the jury members leaked the information.

The second leak is shocking. Who did you suspect for leaking it out? The first leak might have cast aspersions on Sujoy Ghosh...
(Interrupts) No, there weren't any aspersions on Sujoy and it wasn't Sujoy for sure.

So, who let it out?
Frankly, we didn't speculate on the culprit's name.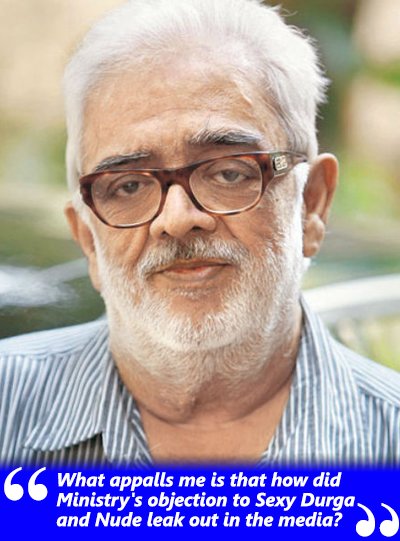 Shabana Azmi appealed to the industry to ban IFFI, in the wake of the on-going Padmavati controversy...
I differ with Shabanaji, IFFI and Padmavati are two different things. I don't think that a ban on IFFI would have made sense to extend support to Bhansali. But I would definitely say that Bhansali has been given a raw deal. SLB is a conscientious filmmaker who would never fiddle with history and look for sensationalism.

Over to the other IFFI controversy, Nude?
The film was submitted grossly incomplete. Within the regulations, we could not screen it.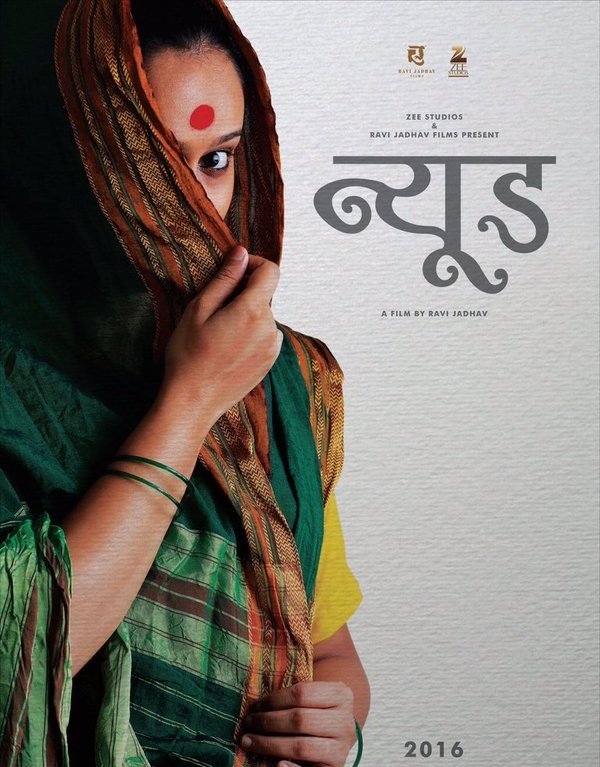 Nude Movie Poster

Ravi Jadhav says he has won National Awards and knows what he is doing?
He may have won National Awards, but I think every person who will see the copy he submitted would endorse that it was incomplete.

Over to the main controversy at IFFI, Sexy Durga...
Sexy Durga had already been opposed at MAMI, since it did not have a Censor Certificate it had to obtain a clearance from a panel of members of the I&B Ministry, the panel refused to grant one. The title was changed to S Durga, a censor certificate was obtained-- but submitting it with a new name all over again meant that it had come as a new entity.

There was a big debate in the jury if we should take it or not. 7 people voted in its favour against 4 who didn't vote for it. Is par kaafi jhagda happened. But what followed when we saw it, was appalling.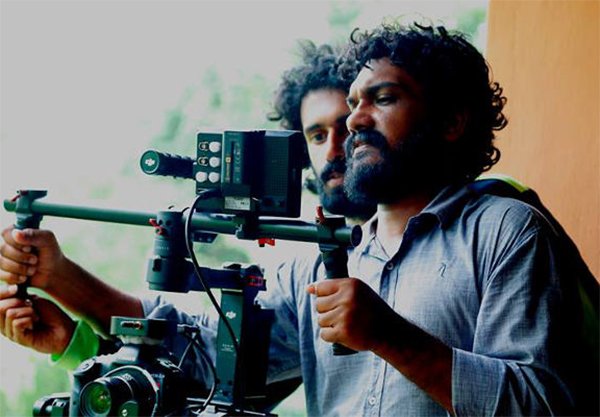 Sanal Kumar Sasidharan During A Shoot

While Sanal Kumar Sasidharan and its maker had alongside started publicising his film as Sxxx Durga and sold it in a day thanks to the xxx connotation I guess, and mind you a sic mind can only think like that- eventually he had given us a film which had S and three whole blocks written alongside it. So, the title inside the copy was altogether different, and definitely not S Durga on which the Censor certificate had been obtained. So, again the rules had been flouted. Hence, the Ministry stepped in and the Censor Certificate was withdrawn.

But if I am not wrong, Sanal has insisted that Sexy Durga or S Durga or whatever has no references to Goddess Durga and religion...
There you are! There is religion in the film and there are 7-8 scenes of Goddess Durga, a Durga puja reference which keeps cutting into the narration.Sanal planned this whole drama to derive publicity for his film- and he achieved it.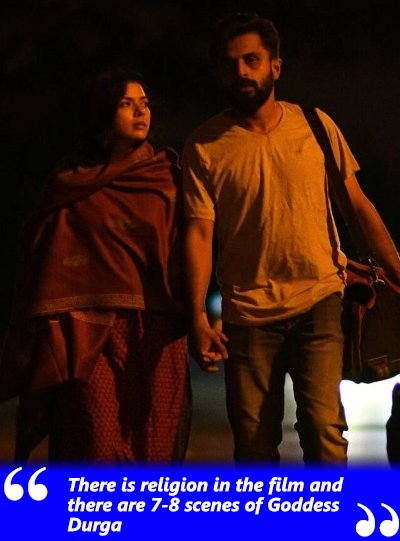 How is the film?
Well, I saw it and thought that is a very well made film- but I could not understand it. Would you believe that some of those seven who wanted it to be screened came and told me the next day that they had done a mistake in rooting for it as it was a terrible film?

Its' being loudly said that we have reached a stage where Censorship does not matter in the scheme of things...
Well, as a filmmaker, I would oppose Censorship. But I think the filmmakers of today need to first impose self-censorship with responsibility.

Are you saying that a lot is being pushed under the freedom of expression, and the freedom of expression is being misused by them?
Some people maybe doing that, but filmmakers definitely need to push only what is right and not what is wrong.