'Why Should Anybody Know Why My Parents Split?'
A few days to go for her Bollywood debut (Shamitabh) but Kamal Haasan and Sarikas light-eyed baby Akshara doesn't bat an eyelid in fielding difficult questions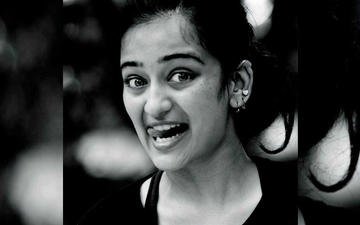 A few days to go for her Bollywood debut (Shamitabh) but Kamal Haasan and Sarika's light-eyed baby Akshara doesn't bat an eyelid in fielding difficult questions



Tell us about your childhood.
Shruti and I would fool around, play pranks, cycle and go roller-blading. I was more drawn to drawing, craft, football, writing and painting. I was a bouncing ball. As the baby of the family, I was always more protected.

Did Shruti (sister) bully you?
As kids, we fought a lot. She would compel me to sit on our car's backseat when I wanted to sit in the front.

And how is it today?
Today, we are each other's wall. If she is feeling down, I am the wall- and vice versa.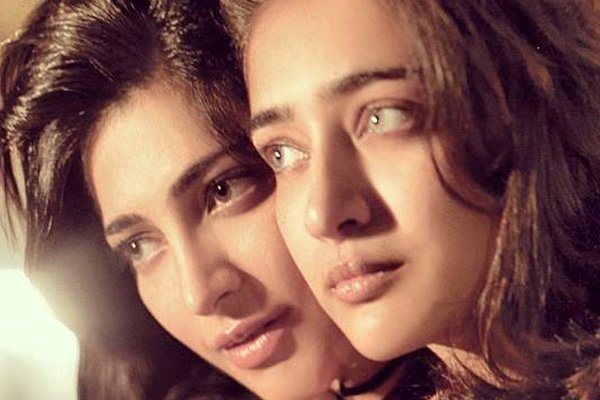 How do Sarika (mother), Shruti and you make time for each other?
Whenever two of us have the time, we rush to the third to be together. In a profession like ours, we tend to lose our way often and we need to keep going back to our roots. There are times when Shruti and I just want maa ke haath ka khaana or a tight hug from dad- because nothing can make us feel more secure.

But your parents separation must have made those nascent years difficult...
In school, there were many occasions when someone would randomly walk up and want to know why my parents had split. I found it absurd. Why does anybody need to know that? Such things are very personal.

How did you handle such queries?
I would just say: You are not my family and you dont need to know that.

Go on...
Some things must stay within the four walls. And it stayed that way. Being in the public eye, we learned how to guard our lives. It's tough on anyone who goes through such times. Its difficult to not see your parents together. But trust me, its also difficult for estranged parents to ensure that they keep everything normal for their kids and not let their separation affect their upbringing.

Did Kamal Haasan and Sarika succeed in doing that?
Largely.

Did your father make time for Shruti and you?
It was not easy for him because he was working- but he did.

Whose advice would you seek before signing your next film?
Mom. I connect with Dad too, but not as much as I connect with Mom. She and I are on the same page.

What do you make of your parents as actors?
Purely from an audiences point of view, I feel like crying when I see them. They look terrific on screen. They act with all their heart. Jaan daal dete hain roles mein.

Isn't that a tall order to meet?
Mom and Dad have told me: You are our daughter and Shrutis sister, but be what makes you happy. You should be happy to see yourself in the mirror. That doesnt leave room for pressure. I just want to make my family proud of me and take its legacy forward.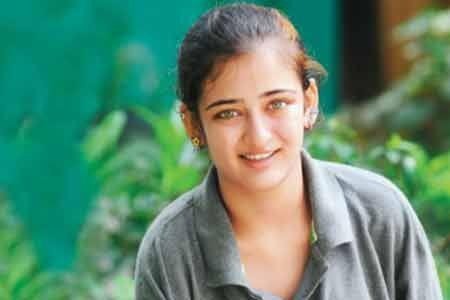 You wanted to direct films, right?
Yeah. Direction and writing came naturally to me. But Im not fully ready to direct a film yet.

So, is acting just a transient phase?
No, I won't quit acting.

Over to Shamitabh. How did you meet R Balki (director of Cheeni Kum, Paa, Shamitabh)?
We met at a function. He introduced himself to me. I felt awkward that someone of his stature was doing that. We got talking. A few weeks later, I met him at another function.

Were you ready when he later offered you Shamitabh?
I knew I was not prepared to act with great actors like Mr Bachchan and Dhanush. But I wanted to be a part of Shamitabh. I took it up as a challenge. Balki sir helped me like a guru and a friend.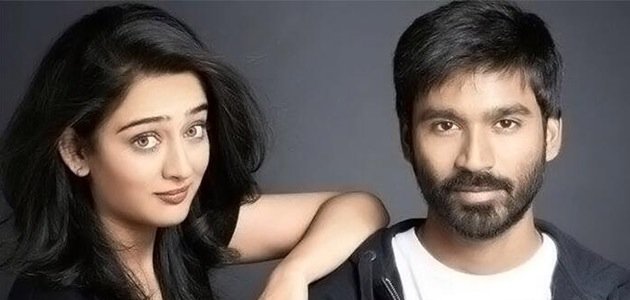 Whats your role?
I play a quirky girl who has her way everywhere.

Did you take advise from your parents on how to act?
I kept calling them at random times. I would call even Shruti. I just wanted to bring something of my own to the table, apart from what Balki sir was guiding me. I wanted to improvise all the time.

Anushka (Sharma), Alia (Bhatt) Shraddha (Kapoor), Parineeti (Chopra)... isn't it crowded out there?
Its healthy. Its required to push you. Have you seen Rush? The last line of the film is: I didnt hate you, you were just competition and I wanted to be like you.

Are you ready to don skimpy outfits and do bold scenes? Looks, such things have become quite integral...
I wouldnt mind any of it if the role works for me, And if the director is convinced about it, why not? But I won't do anything for just the heck of it. Vulgarity is a no-no for me.

You are dating Tanuj Virwani...
Who I date is my business. Tanuj and I are friends. Thats where it stands, nothing more than that.

Are you playing Sridevis daughter in a Boney Kapoor film?
Balki sir mentioned that they are considering me but there has been no discussion. Id love to work with Srideviji.

Three years ago, Mani Ratnam offered you a film. In hindsight, do you regret not doing it?
I didnt want to be an actor then. I was seeking admission in a dance school when he came up with the offer. He spoke to my dad. And then, I went and told him: Sir, Im not ready for it yet but will definitely tell you when I am.

And now?
Now, I am ready.


They say the best things in life are free! India's favourite music channels 9XM, 9X Jalwa, 9X Jhakaas, 9X Tashan, 9XO are available Free-To-Air. Make a request for these channels from your Cable, DTH or HITS operator.