Aadar Jain & Anya Singh On Bollywood Debut, Ranbir Kapoor, Nepotism & Trolling
YRF's latest talents, Aadar Jain and Anya Singh are all set to make their first splash in Bollywood with Qaidi Band. SpotboyE.com grills them as they sit for their FIRST video interview...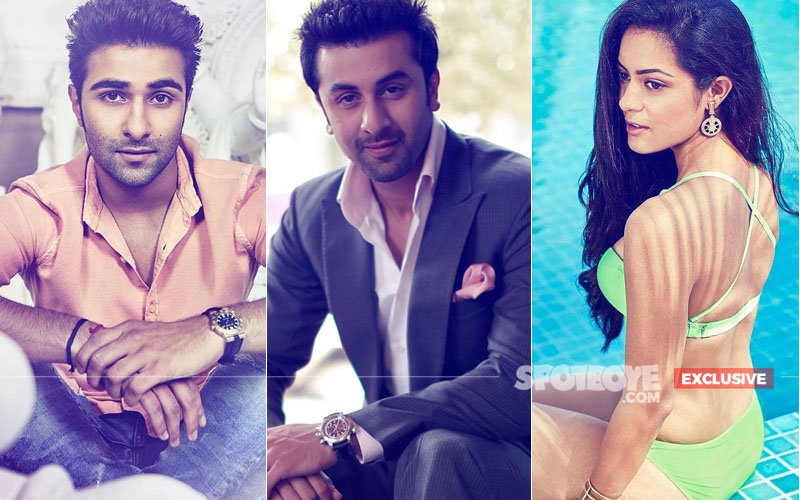 Aadar Jain and Anya Singh's Bollywood debut, Qaidi Band, hits theatres on August 25 and the debutants were visibly elated when they visited the SpotboyE office recently.

The two were introduced by Ranbir Kapoor (Aadar's cousin) and Anushka Sharma in the presence of the media days ago and since then, the film's trailer and songs have kept movie buffs hooked.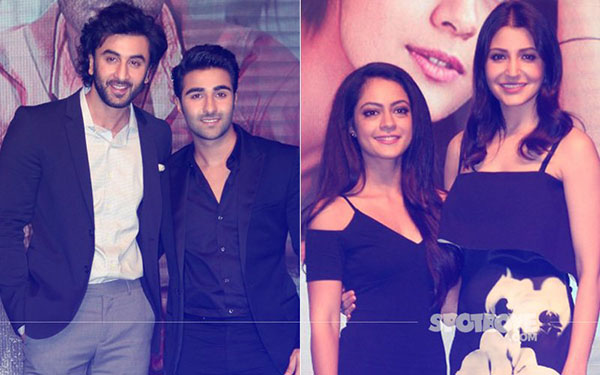 Ranbir Kapoor And Anushka Sharma Launch YRF News Talent - Aadar Jain And Anya Singh

Excerpts from our EXCLUSIVE chat with Aadar and Anya ahead of Qaidi Band's release.

The trailer looks interesting. What is your role in the movie?
Anya: I don't know how much we can tell you about the story because you will have to go to theatres for that (smiles). It is mainly about the plight of undertrials within jails in India and how they are uncertain about what will happen to their lives.
Aadar: The jailer wants to form a band and how the lives of 7 undertrials change when they form one.

Aadar, you come from a filmy background. Do you feel any pressure as far as your debut is concerned?
Aadar: Not at all. Being part of such a family where everyone is a part of filmmaking feels great. There is no pressure. I am happy doing what I love (acting) and everyone's excited about my first film.
Anya: From my family, there's no pressure. They are very proud of me. It was a far-fetched dream and everyone's excited. Pressure comes from within.
Aadar: Yes, it's more self-imposed pressure.

Anya, what do you dislike about Aadar?
Anya: Aadar has this great ability to not pay attention or listen to you even when you are sitting right next to him. Aadar zones out. He blanks out at another level.
Aadar: I can't multitask. It's good in a way because you focus on one thing completely.

Aadar, what do you dislike about Anya?
Aadar: She's so amazing, there's nothing that I dislike about her.

What research went behind your role?
Aadar: A lot of research went behind our roles. None of us knew what a jail was like. I saw movies like The Shawshank Redemption and shows like Prison Break to get a sense of it.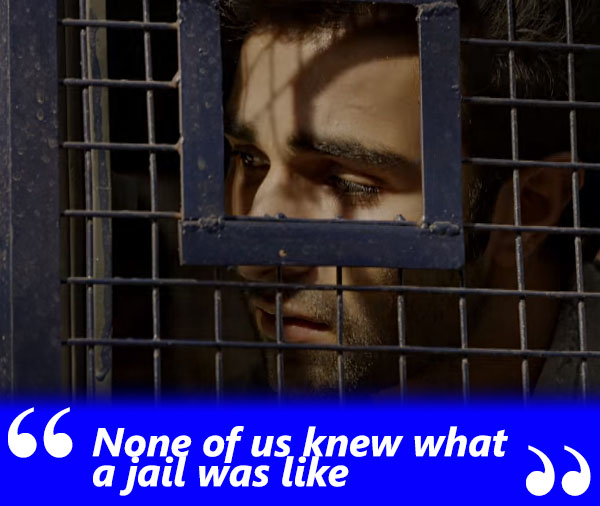 Anya: We read books and asked to watch interviews.
Aadar: Our director Habib Faizal had visited jail in the past so he gave us a lot of inputs.
Anya: It was very difficult to understand their (undertrials) state of mind. Habib Sir made it very clear that we do not require make-up and need to be simple dressed.
Aadar: Rugged, raw and gritty, as that's the feel of the film. When the set was being erected, we were taken to the venue to get a feel of isolation and the atmosphere in order to get into the skin of our character. We were asked to spend time in our wards and get familiar with our cells.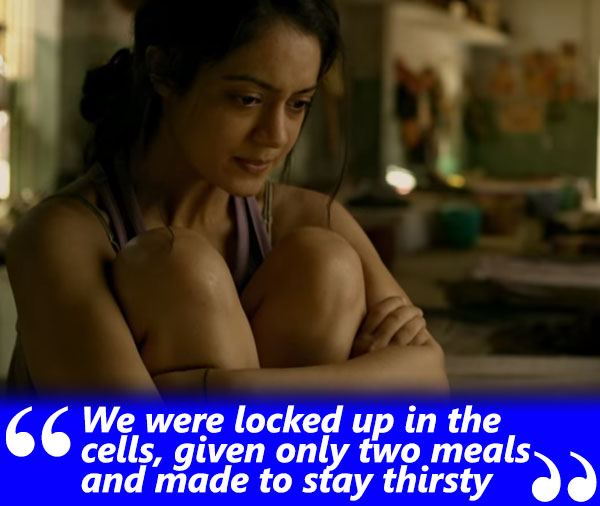 Anya: We were locked up in the cells, given only two meals and made to stay thirsty. It is not easy to portray such characters.

You are treated roughly in the movie. Was it difficult to shoot those scenes?
Anya: No, not all. I knew exactly what the scenes were going to be like. This is normal in jails. Survival of the fittest.

Do you think Qaidi Band can bring about a change in society?
Aadar: It could make people aware of the current situation of undertrials, which, in turn, could change society and make people value their freedom.

Buzz is, Qaidi Band's plot is similar to Farhan Akhtar's Lucknow Central...
Aadar: We don't know anything about it.
Anya: It comes as a surprise to us.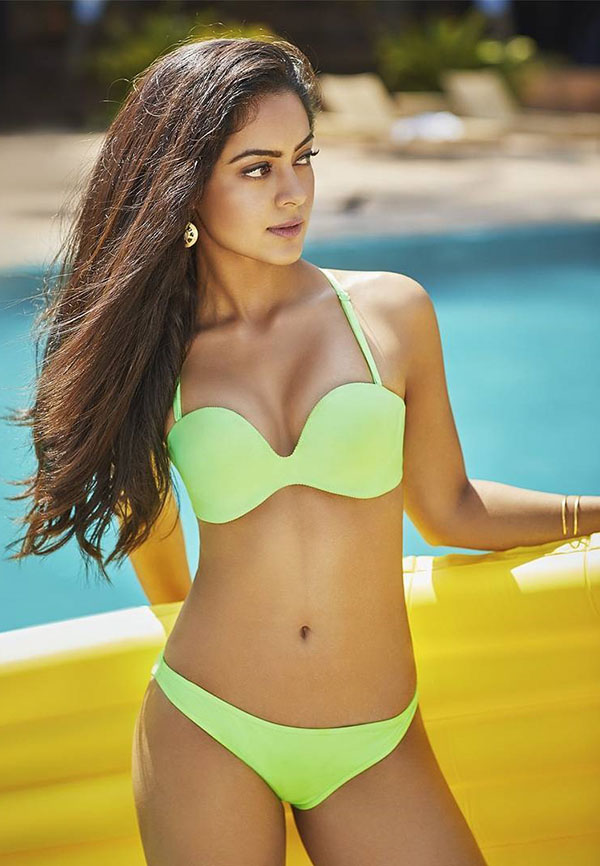 Anya, how comfortable are you wearing a bikini and uttering abuses on-screen?
If my character requires me to do so, then why not? I do wear a bikini when on a vacation. It's just that today a lot more people will see it and have a opinion about it. I think as long as you are comfortable in your skin, it doesn't matter what other people think.

How do you handle trolling?
Aadar: Social media is new to me. When people say things without knowing you, it's upsetting.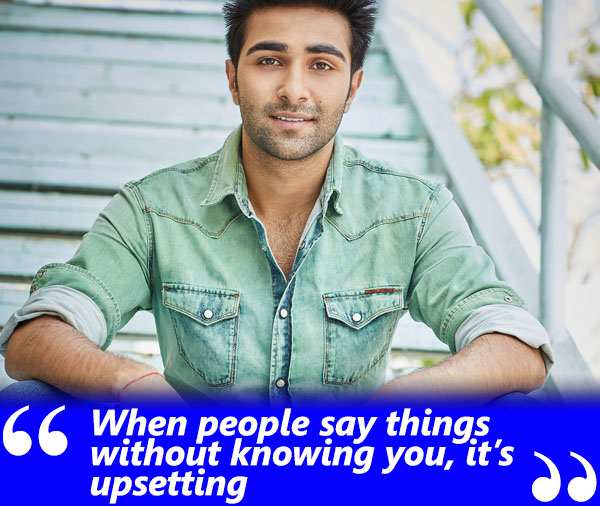 Anya: People get mean and personal.
Aadar: We are humans at the end of the day. You speak through your work.

What do you have to say about Ranbir Kapoor's Jagga Jasoos?
Aadar: The film is fresh, new and different. I really liked it.

What is your take on Nepotism?
Aadar: I don't think the industry today cares whether you come from a film family or not. They believe in talent and one has to prove his/her mettle and let your work do the talking. Today I have great examples from YRF family -- Ranveer Singh and Anushka Sharma don't come from a filmy background have done so well for themselves.

What was the mood in your family when your brother Armaan Jain's film didn't click?
Aadar: It is upsetting when your film doesn't do well. However, we believe in his talent. My cousins' -- Ranbir and Kareena -- first films didn't do well, but look at how their hard work and perseverance paid off.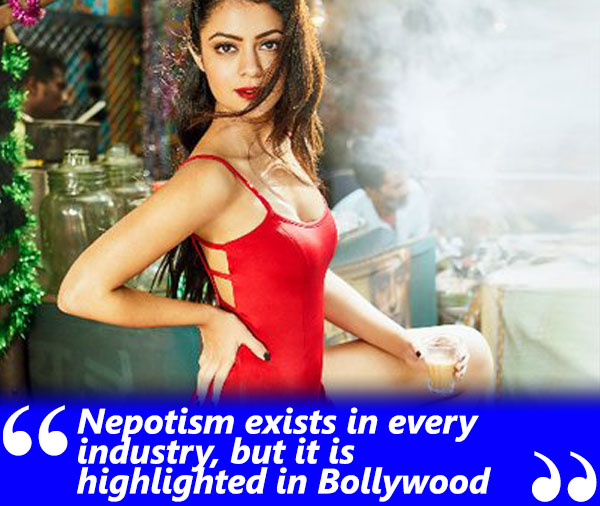 Anya: Nepotism exists in every industry and it is highlighted in this industry. Talent is the only thing that can take you forward. Yes, it does help children from certain backgrounds when it comes to accessibility to meet people from the industry. It would be harder for me. I don't know how much it helps beyond that because there is a lot riding on you when a film is made. The audience today will only accept people who have the talent.


Image Source: instagram/aadarjain, stylesatlife, instagram/anyasinghofficial & youtube/yrf