Ajeeb Daastans Actor Abhishek Banerjee: 'It Was The First Time I Was Feeling Scared Of A Kid's Reaction'- EXCLUSIVE
Abhishek Banerjee talks about the success of Ajeeb Daastaans, shooting with Varun Dhawan and Kriti Sanon for Bhediya, his upcoming films and more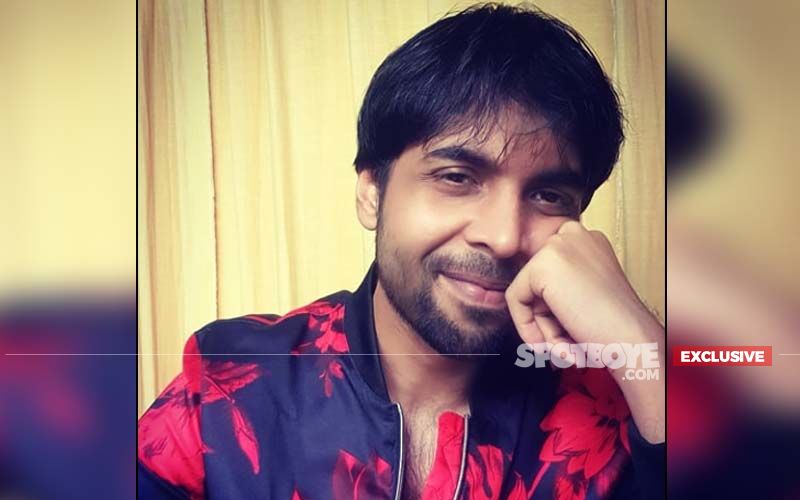 Abhishek Banerjee gained immense appreciation and recognition for his role as Jana in Rajkummar Rao and Shraddha Kapoor starrer horror-comedy Stree. He went on to do more quirky roles and proved his acting mettle.
Recently, he appeared in his first leading role in Karan Johar's anthology Ajeeb Daastaans. He was a part of Raj Mehta's story Khilauna opposite Nushrratt Baruccha and child actor Inayat Verma and achieved praise for his portrayal. He recently returned from Arunachal Pradesh after wrapping up the shoot of his Stree director Amar Kaushik's Bhediya with Varun Dhawan and Kriti Sanon and in an exclusive conversation with Spotboye.com, the actor talks about the success of Ajeeb Daastaans, working on Bhediya, his upcoming films and more. Read excerpts from the interview:
How has it been dealing with the success of Ajeeb Daastaans?
It feels amazing. When something so good happens, it feels like your birthday with everyone calling and messaging to congratulate you.

This was your first leading role. Did it feel any different?
Not really but since it was the first-time people were talking about chemistry for me, that was a new part. My chemistry with Nushrratt is something people appreciated. I am used to people talking about my chemistry with guys like Rajkummar and Ayushmann, but it was the first time it was being discussed with a girl. Nushrratt is a good friend as well so that kind of reflected on screen.

What was more special was your bonding with Inayat. How was your experience of working with her?
My chemistry with Inayat is what I enjoyed more. I have never worked with a child actor before so closely. Inayat is the one who built the connection stronger between us and it was so automatic. In Ludo, she worked with Abhishek Bachchan and here I was the other Abhishek. She would keep talking about him and how he was so sweet and so was I. She was actually the one who stopped me from smoking. If she would catch me smoking, she would make a face and it was the first time I was feeling scared from a kid's reaction. She is damn cute.

You left a different Mumbai from the one that you returned to, when you went to shoot for Bhediya. How has it been returning for you?
I didn't go to Mumbai straightaway. I came to Goa because the news that I was hearing about the city were scary. It is tragic what is happening around and the worst part of having a success in these Covid times is that you cannot enjoy them to the fullest. You are always hearing drastically different stories that you don't want to feel happy about your personal success.

As for Bhediya, you shot for it in Arunachal Pradesh. So, how was your experience there?
It was amazing and the North East was so calming and enlightening. We had a very smooth shoot as even though shoots were being cancelled everywhere else, Arunachal Pradesh wasn't affected that much. The reason being that they love their nature, their surroundings and community. And nature is responding to that love by not troubling them that much. Their lifestyle is so unique, it blends with nature. They have 83 percent forest cover and are the lungs of India. We should be thankful to that community for keeping our natural resources alive and not polluting it and bringing in their own agendas, and disturbing the ecosystem.

You were supposed to work with Varun on Mr Lele, but that didn't work out. However, you got to do Bhediya with him instead. How was it working with him?
We were destined to work together. More than an actor I found a brother in him. He is genuinely a nice human being and deserves every bit of the success that he has. Even after reaching at the top, you should stay rooted and find happiness in small things and that is what I learnt from him. He would smile even in the worst situations and would find happiness in the smallest of things. We both are Taureans, so we clicked on that as well.

Varun would upload his videos of exercise daily while on location. Did you join him as well?
I did join him. When my wife met me after two months, she couldn't recognise me. She saw me working out and said it was such a new change and it was all thanks to Varun. He would literally drag me from my typical lazy Bengali boy personality to make me workout. I have never felt so much warmth from someone who I didn't know from beforehand.

And how was your equation with Kriti?
Me and Kriti bonded on our Delhi connection. She is such a funny girl and we shared so many jokes together. I love people who smile a lot and she was always cracking.

Dinesh Vijan is creating a horror universe with Stree, Roohi, Bhediya and Munjha. You were already in Stree, and now in Bhediya, so can we expect a double role for you when the series coverges?
I have no idea. I have been hearing it around but I have no clarity yet.

Your next is Rashmi Rocket with Taapsee Pannu. What can you tell us about your role in that?
I can't talk about my role at all because it is such a part that it will get spoilt if I say even a little bit. But it is a very different character from what I have done before. Taapsee is a friend and I knew her from before. I casted for her Hindi debut film, Chashme Buddoor. She was already on board and I didn't cast her but I saw one Tamil film of hers and was a fan of her since. There were several projects that she and I could have been together on but things never worked out. However, maybe we were destined to work together and when Rashmi Rocket happened, it was like a party.

You have tasted success on OTT with Mirzapur and Paatallok, although your character dies in the first season in both. So, any other show in the pipeline?
I am in discussion on two projects, but now I have promised myself that I want to do a show where I can be alive for at least till the second season. I don't want to die in the first season itself now. (Laughs)

What does your future line up look like?
Apart from Bhediya and Rashmi Rocket, I have Helmet with Aparshakti Khurana and Pranutan Behl, Aankh Micholi with an ensemble cast which is a very entertaining film, Dostana 2 and an Ashwiny Iyer Tiwari film which is a part of an anthology.





Image Source: Instagram/nowitsabhi