Akanksha Puri: I Was Scared About How I'd Look In A Bikini
The Calendar Girls actress, whose character is inspired by Shilpa Shetty, talks about her apprehensions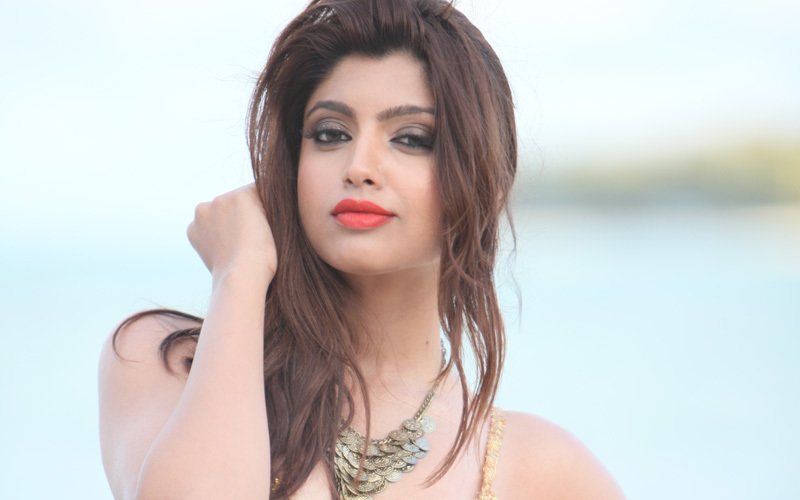 A former airhostess, now an actress from the South Indian film industry, Akanksha Puri is all geared up for her Hindi film debut with Calendar Girls. And she's bagged quite an interesting role in her first film itself - the debutante's character is inspired by Shilpa Shetty and traces the IPL scandal. SpotboyE caught up with her for a quick chat. Excerpts:
Were you okay making your debut with a Madhur Bhandarkar film because they're synonymous with bold content?
I have followed his work and now when I was getting a chance to be his heroine, I didn't want to miss it. It's okay if the content is bold, as long as there is strong content. I didn't have any mental blocks about what I might have to do. I knew who I was working with.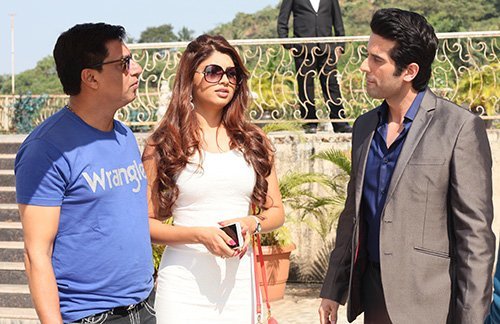 Would you have debuted with four other girls had it not been for Madhur?
No! I've seen his films and I knew he'd do justice to all five of us. I play Nandita Menon, a Hyderabad girl who belongs to a well-to-do family and comes to Mumbai to make a name.
You have done films in the South. Did that experience come in handy?
Yes. In that sense, I had an edge over the other girls because I've faced the camera before, both as the lead dancer in songs and as a heroine. So, I knew a little more than my peers in the film. I knew camera angles, sound and lighting concepts. I was more confident here also because Hindi is my mother tongue. I've dubbed my part in Malayalam also in the past. So this was easier.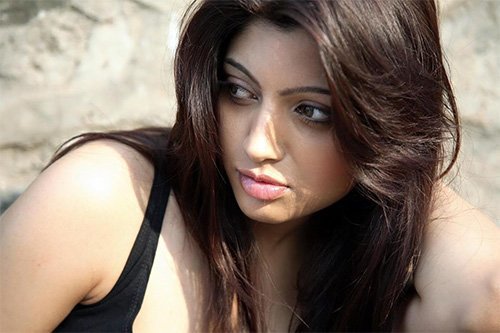 Were the others insecure about your experience?
I've never sensed that. Our tracks were shot independently. And if I had an edge over them because of my experience down South, I think they also had an edge over me. Two of them come from a theatre background and two have been models before. I've done neither. So, we helped each other. Like, I had never done a bikini shoot in my life. I was very scared about how I'd look wearing a bikini. It was the other girls who boosted my confidence.
Isn't it made out to be a big deal if an actress wears a bikini on screen?
Yes, it is made into a big issue. Now that I am an actress, I have to be prepared for everything at work. If I refrain from wearing certain outfits, I'm just limiting myself. Thankfully, I have really supportive parents.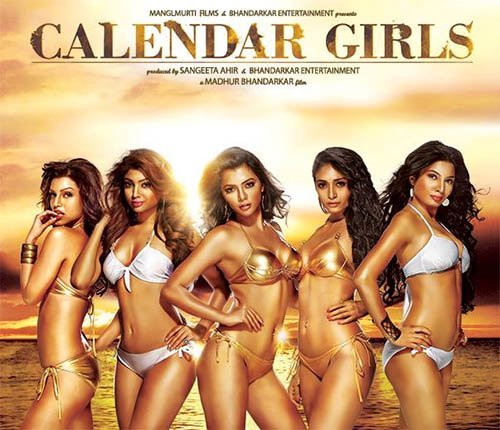 What was your parents' reaction to the film and the posters?
My family was excited. My dad is a big Madhur Bhandarkar fan; he was the most thrilled. My first Bollywood film is with my father's favourite director.
Your track in the film has stark similarities with Shilpa Shetty's life. You even resemble her a little. Coincidence?
I take it as a compliment that I look like Shilpa Shetty but I don't know what her life story is. I know the film is 75 per cent real and 25 per cent fiction. So, I am sure there is an inspiration for my character but Madhur sir has never told any of us who has inspired our roles.
What next?
I have some offers down South. As and when I find something here, I'll come back.
Would you discuss your next projects with Madhur, treating him as a mentor?
He is our mentor now. I will ask for his suggestions on what I should do next. He's almost family to me. Even after a National Award, he's so grounded. He doesn't have a problem travelling in autos also if there is a need. I want to learn these things from him.