Akshay Kumar Learnt Martial Arts To Impress A Girl!
Here's the latest update from the world of Bollywood. We bet you wouldn't want to miss this. Read on for details... That's his confession in this no-holds barred chat which follows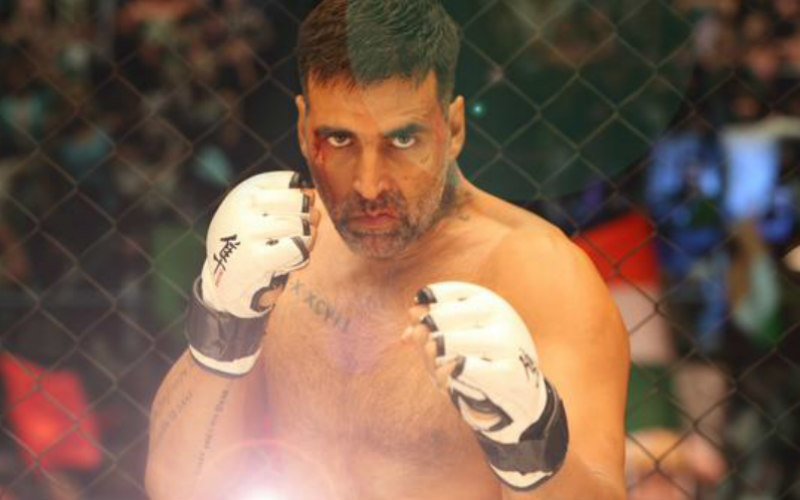 Akshay Kumar's next Brothers, produced by Karan Johar and directed by Karan Malhotra, is up for release on August 14. We caught up with the star yesterday, and he was in a mood to talk. Excerpts from the interview:
Brothers is in a genre that you are comfortable in...
(Cuts in) Do you mean that I wasn't comfortable doing Hera Pheri, Dhadkan, Baby, Gabbar and Rowdy Rathore?
No, but this is a territory you have enjoyed more than any other...
Yes, this territory is my first love. I have always maintained that I am primarily a stuntman and then an actor. So it was comfortable returning to this space. I am so happy that we have started making films on martial arts. It's the need of the hour.
You had spoken to Narendra Modi about making martial arts a compulsory subject in Gujarat schools...
Today, I request the Central Government to make martial arts compulsory in every school. Citizens of Singapore train compulsorily in martial arts and go through army training for three years. Their crime rate is 0.03 per cent, which is so low. People need to have a sense of what belongs to them and what does not. Such training brings in discipline.
What was your training process for Brothers?
Karan Malhotra has attempted mixed martial arts. So, we had to undergo training in akido, jujitsu, karate, boxing, wrestling, jitkando, which lasted for four months. The focus was conditioning more than just kicking and punching. All the stunts in the film are largely real. It's not touch-and-go. We actually had to hit each other.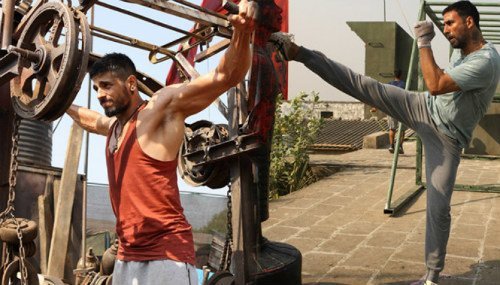 Why did you initially learn martial arts? It wasn't exactly fashionable then.
I learnt it for the sake of a girl. I wanted to impress her. I had a friend who had learnt karate and was trying to impress the same girl. I wanted to win the race. Somehow the girl took a backseat and karate became an important part of my life.
Salt-and-pepper look seems to have become synonymous with you. Is it to please your female fans?
I don't care about anyone being disappointed or pleased with this look of mine. I just believe in one thing. Why hide anything? This is my age and I am proud of it. This is my beard and I like it the way it is. If required for an assignment, I will dye the beard. But when it is not required, like in Brothers and Gabbar, I prefer to keep it natural. I am shocked when people tell me that I am the first hero who has come out in the open with his grey hair.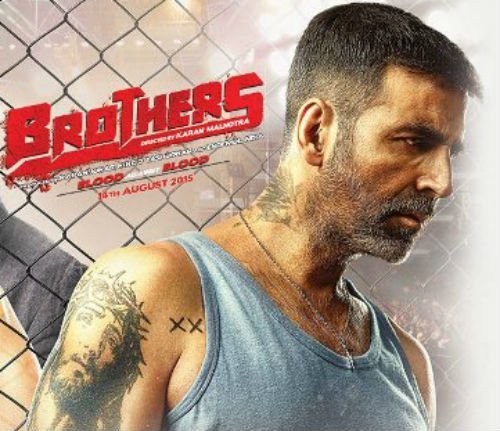 Probably, people find it shocking because your contemporaries are attempting to play 25 and 30-year-olds. Don't you think you could become a trendsetter since you play your age with ease?
I'm not trying to set trends. This is my interpretation of a character which my director has signed me to play. George Clooney never hides his age. No one in Hollywood does. They are accepted the way they are and their films are big hits. I don't need to make a point. It's clear on its own!
Do you think this is an outcome of the audience becoming increasingly aware of everything?
Yes, the audience knows everything. My son Aarav is just 12 and he asks me, "Papa, why do you sing a song in a film when you are happy? Are you nuts? Why can't you just simply go out for dinner? Or have a glass of wine?" With his questions, even I wonder, why are we singing songs? Why am I chasing a girl or getting myself wet in the waterfall or dancing around a tree when I'm happy in a movie? It's natural to just have a glass of wine or dinner when one is happy, right? I feel ashamed that there are times that I don't have answers to his questions.
So, he doesn't like song and dance...
He doesn't have a problem when it's going with a narrative. But he and most people in his generation don't like a song interrupting the flow of a story. They don't want anything that spoils the film for them. I loved the idea of Baby being made without a song. Times are changing. You have to listen to youngsters, they know a lot and their opinion really matters. It's foolish to ignore their thoughts.
Have you asked Aarav's opinion about Brothers?
I have not seen him more excited to watch a film. It's partly because he is into martial arts.
Does Aarav tell you what kind of films he'd like to see you in?
He doesn't advise me in the true sense of the word. He enjoys all kinds of films. He thinks a film should be fun and should essentially have a good story. You'll be surprised that kids in school understand when a film doesn't have a script.
Do you keep a tab on what he watches?
What's the point? Even if I do, he will sneak in and watch what he wants on the Internet. It's a free space.
Twinkle has been a hands-on mother. Do you think if you had a chance, you'd raise Nitara (daughter) and Aarav differently?
No. Actually, she's given them great values. They respect elders. And that is what I wanted.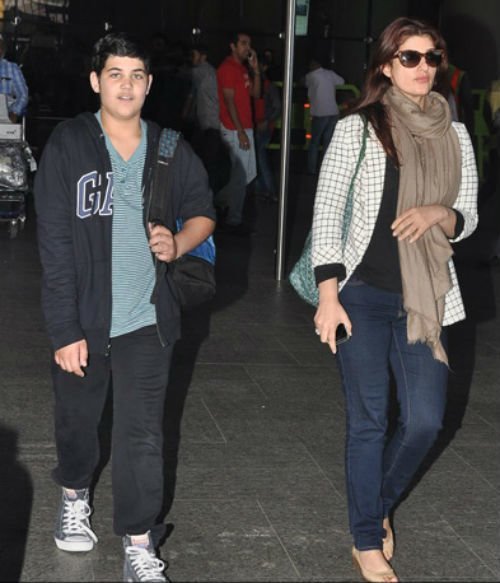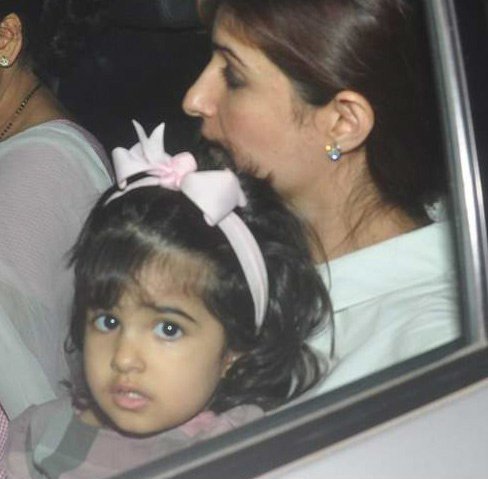 How do you rate her as a writer?
I just love the way she writes. She's funny and she always has a point to make. And I don't 'read' her articles, I 'correct' them.
Is your other upcoming film Singh Is Bling a sequel to Singh is King?
No. It's not a sequel to Singh is King. I am trying to attach its trailer with Brothers. See it, you'll know.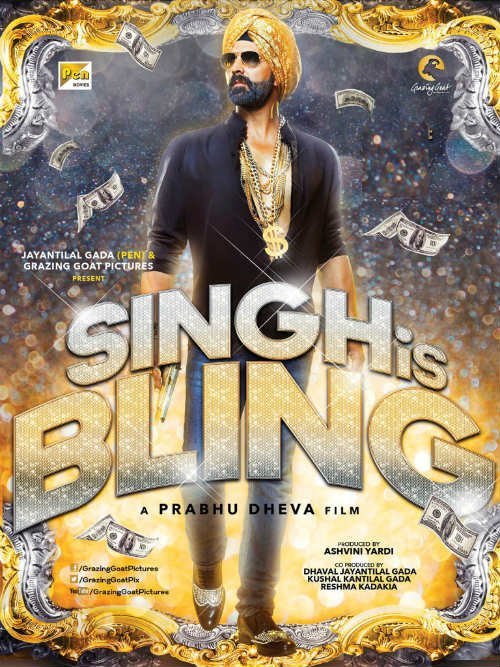 Do you miss romancing heroines like you did way back in 1990-2000?
No. I romance them even now, maybe the scenes are fewer. Namastey England is a hardcore romantic story.
Is Aarav okay with his daddy romancing other girls?
Yeah. He is comfortable. He knows it's fake. It's a film. He doesn't get ideas.
Housefull 3 will start in a month. It's with a set of new directors. Does that make a difference to you?
It's a franchise by Sajid Nadiadwala. He decides everything. It doesn't matter to me.
And then you have Airlift...
Airlift is set in the 1990s when Saddam Hussain attacked Kuwait. No one knows what happened to Indians there. We have documented many people's stories. Lives changed. Money was lost, It's a story waiting to be told.
Since you like real stories and real life incidents, when do we see you starting your PC Sarkar biopic?
As of now, I am not doing any biopic.