Amitabh Bachchan Talks About His Mistakes, Downfall, Media Ban, Comeback, Social Media Abuses, Abhishek...
The legendary star turned 75 today and we bring you an EXCLUSIVE chat with Mr. Bachchan on this special day. Read on...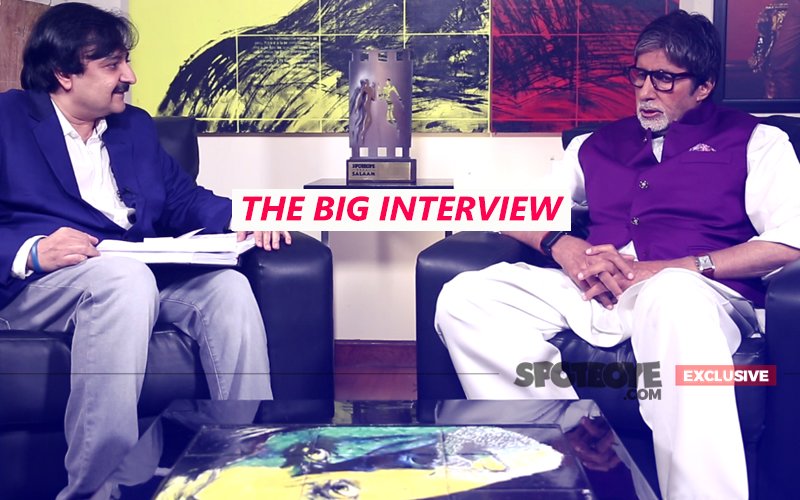 Here's Amitabh Bachchan at his candid best in an EXCLUSIVE INTERVIEW with SpotboyE.com, conducted at his Juhu office. He is running half-hour late but conveys it to us through a text message.He settles down in a purple waistcoat and does not flinch an eyebrow on any question.

And before we roll out the interview, here's wishing him A VERY HAPPY BIRTHDAY. The legendary star turned 75 today, and it is only pertinent to start this interview talking about his 75th birthday.

We had lots to talk to him, and here are the EXCERPTS:

October 11, 2017, is a big day. You will turn 75. Any plans?
Nothing. It's just another year. Why is 75 treated so specially? Or for that matter even 25, 50 and 100? I don't know why we treat these numbers specially even when it comes to the number of weeks that a particular film has run. It's fine, it's great, but how has it been decided that it is a prominent moment?

Bharat Matrimony conducted a survey among the ladies as to 'Who would be their perfect man whom they would like to marry?' You topped the Response List..
Really?

Yes...
Well, I am sorry to disappoint those ladies that it's a little too late in my life. I am 45 years into my wedding.

What do you think drove them to choose you?
I think this question should be addressed to those ladies.

Let's start with your punctuality...
I don't think why we make such a big deal of punctuality. If one has given someone a certain time, he/she ought to be there. Why the brouhaha if he is on time?

I think that's because most of us are unlike you in this aspect...
That's your problem. I don't seem to have that problem.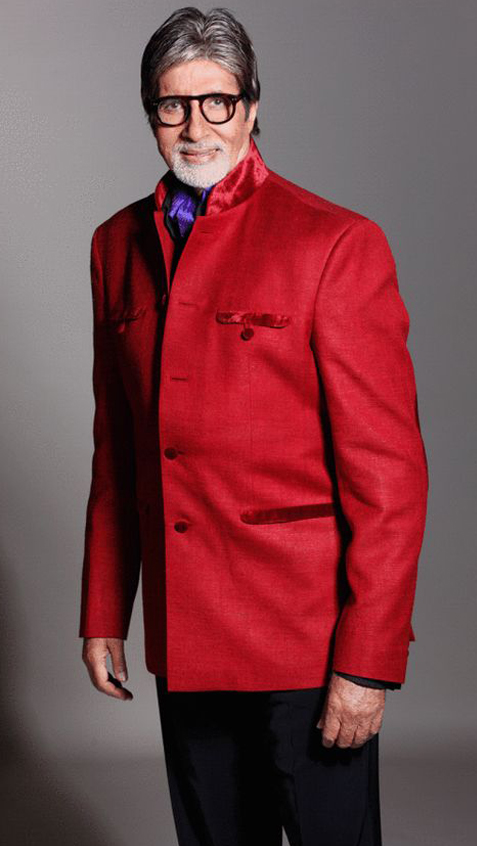 Amitabh Bachchan Looks Dapper In A Suit

I think it comes out of discipline, one area which I have felt very strongly about. Another thing what I think this country needs is good civic sense. Which is why I admire the armed forces who are so good in these aspects. I wish we had some kind of diktat that each one of us has to spend 3 weeks/months in the Army- and we would have been much better off.

What if someone makes you wait?
That's alright. That's his problem.

Will you get angry and not wait much?
No, I'll wait. What can I do?

Give me a circumstance to elaborate on your question...

Say, if you are on a shoot and the proceedings are not rolled out?
Okay, let's consider it is a 7 am shift. Now if the artistes have not arrived till 11, then it's the maker's job to hurry up and finish by 2.

Once the clock strikes 2 pm, however I will have to leave--- else I'll end up delaying my second shift.

But if the person who has come in later has had a genuine problem and explains his problem, maybe I would say 'Let's work a bit longer- subject to the fact that I don't have any other commitment around that time.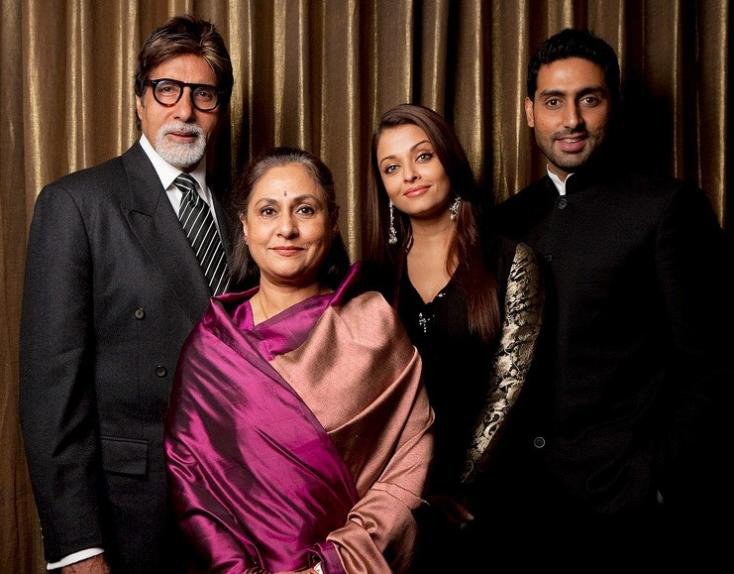 Bachchans Pose For A Family Picture

Many more qualities apart from punctuality. Your body language, your way of talking, your style of walking... I would say that those ladies also looked at those qualities in you at the time of casting their vote.
What kind of an interview is this? I am get pretty embarrassed now. I walk and talk the way I am (laughs). There's nothing special about it.

Does it happen that you get too much into a role and the real you gets trapped within for some duration?
Aisa hota hai kya? I don't think so.

Many actors say that...
Oh, then I think they are probably more committed than I am. Frankly, I can't speak for others but I don't think aisa kuch hota hai. Doctor hospital mein operation karta hai, kya woh ghar par aane ke baad apni biwi ko katne lagta hai?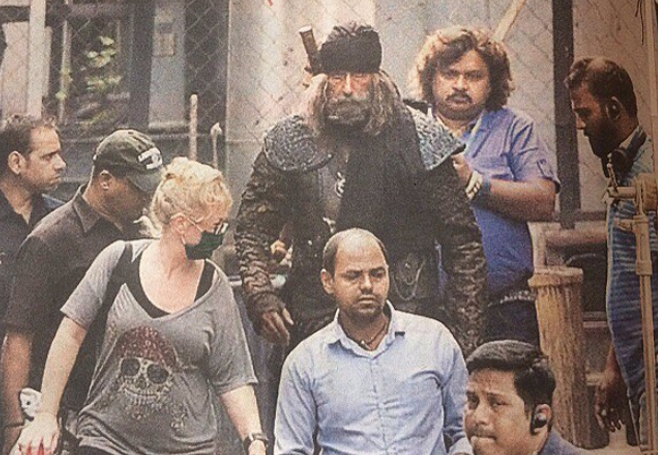 Amitabh Bachchan's Look From Thugs Of Hindostan

You and Aamir Khan will be seen together 1st time in the upcoming Thugs of Hindostan...
Yes, this will be the first time that Aamir and I will be seen together on screen. There were attempts made in the past to have us in the same film, but it didn't work out. Hopefully, together, we will now giving an exciting output.

Let's rewind. You took a long sabbatical from films. In hindsight, do you think you should not have done that?
It was a mistake. I shouldn't have done that.

I think it was very arrogant. It is arrogance if an actor says, "I am taking a break. I have had enough of this'. I think the kind of profession I am in, I think it's important to be within the format and not say that I shall return after an X amount of years.

So yeah, I really shouldn't have taken that sabbatical. I think the value and presence of the actors will be negated in the industry once the people push them away. And this will happen if they don't like their face/performance anymore. But for one to decide on his/her own that he needs to go away, let me say that too much water flows under the bridge when you are not around, and things don't go your way. You expect that everything is the same as you left, but it is never the same. And that is a big come-down. It's a defeat. You are not the same person anymore. Your cinema, standing and popularity is diminished- and that is frightening for any actor.

I would never want to get into that situation again; it was a learning. But what will happen- your age, your face, your presence, your actions, your body, your presence in the people's minds will go downhill and one day you are no longer wanted. But then, that is not something new. It will happen to people who work with bodies, like sportsmen, for one. It is going to happen to me too and in fact, it has started to happen.


For those who've come in late, here is THE FULL INTERVIEW (We had met Mr Bachchan during SpotboyE Salaam Awards)

What made you feel that you had, had enough- and you should take a sabbatical?
It was not that I had, had enough. I was advised 'you don't have to worry about your future, so you might as well go off for a holiday'. And I took that wrong advise.

The belief that you will come back whenever you want to, and still be riding that horse- is misplaced. It doesn't happen like that.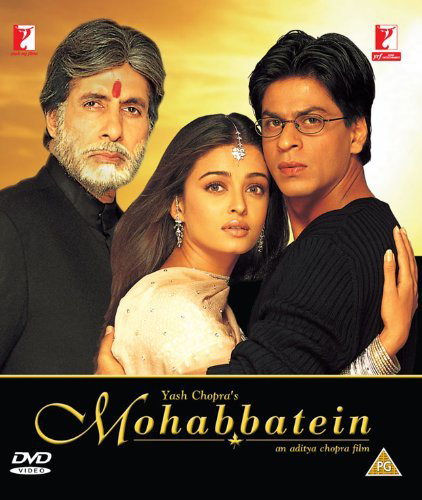 Amitabh Bachchan, Aishwarya Rai And Shah Rukh Khan In Mohabbatein

How did you champion the comeback?
I did not champion anything. I was doing satellite TV. Then, I wanted to start a corporation. I spent a lot of time in the US in 1993). People there told me that it was the right time to get my house in order as many Americans are going to come India, and it would be apt to form a business house which is run in a corporate manner. I did that (Read: ABCL)--- but it didn't work.

Because, I was not qualified and knowledgeable enough to run a business like that.

Corporatisation here was laughed upon when we did it; people just didn't believe in it. We ran into a huge debts and there were at least 90-100 legal cases against me, personally. In order to get out of that, I needed to earn some money. But I had no films and had gone bankrupt, plus there were legal notices over my house--- and you know how the tax authorities function.

One day, I just walked from my house to Mr Yash Chopra's house, who lived nearby. I told him to give me work as I had gone broke. That's how Mohabbatein happened and things started to gradually improve for me after that.

I wiped off all my debts. I myself contacted some people who had forgotten that I owed them money.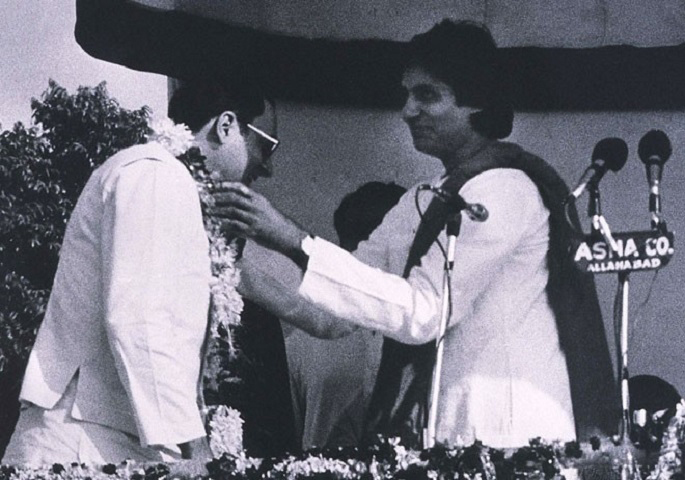 Amitabh Bachchan With Rajiv Gandhi

You have also said earlier that even 'politics was a mistake'. How do you avoid the temptation of going back in that arena?
I am not qualified for politics. I stepped back from it and will never be a part of it again.

How is your equation with the media now?
Just like anybody else. Why do you ask that question?

I ask that question because I am reminded that you were also off media for the longest time. Can we talk about that phase?
Yes. There was a belief in the media then that I was responsible for the banning of the media during Emergency.

The media decided to ban me.

If I was at an event, the photographers present would keep their cameras on stage and not take my pictures.

When I deserved credits in certain places, I found my name eliminated! Like if there was a film with me, Hema Malini & Pran, it would read Hema Malini, Pran.

I then thought that if they have the liberty to ban me, I too should have the liberty to ban them. And I didn't interact with them for 15 years.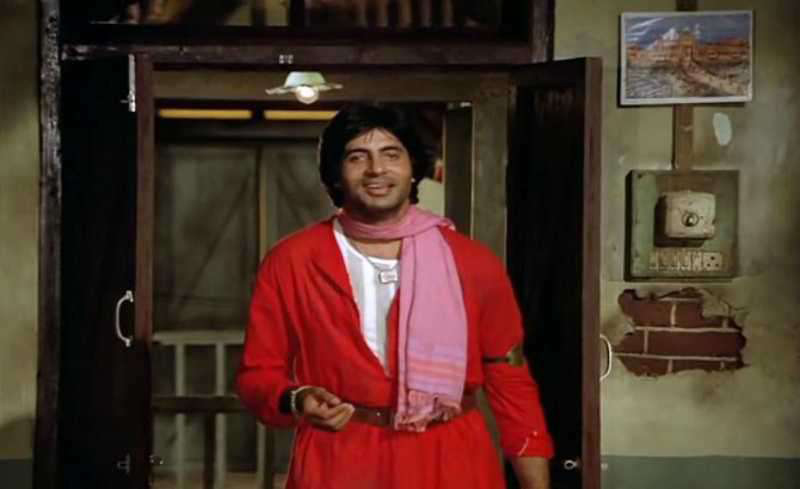 Amitabh Bachchan In Coolie

But then, one fine day, I got injured on the sets of Coolie and one of the media heads who had actually initiated this ban on me actually wrote about me. He put me on the cover of his magazine, and I thought that it was a wonderful gesture.



When I recovered from my illness , he was frank enough to tell me: "Yes, we were against you because of certain conditions. We wanted you to fail, but we didn't want you to die." I felt that it was a very brave and honest answer.

And then, everything was fine.

I also asked you that question because the media you see today is far more different. It's almost everywhere, and many actors have been very vocal in their displeasure about this sort of invasion...
This is technology and you can't stop it. You can't call it invasive. The air is free for everybody.

The problem, however, is that today you are photographed everywhere- be it events/airport/anywhere else for that matter- and if you have worn something that you had worn in the past, you will read 8 pages saying that 'this guy doesn't have enough clothes; he tends to repeat them too often'. So I have to think hard every time that I go out that I don't wear something that I had probably worn before.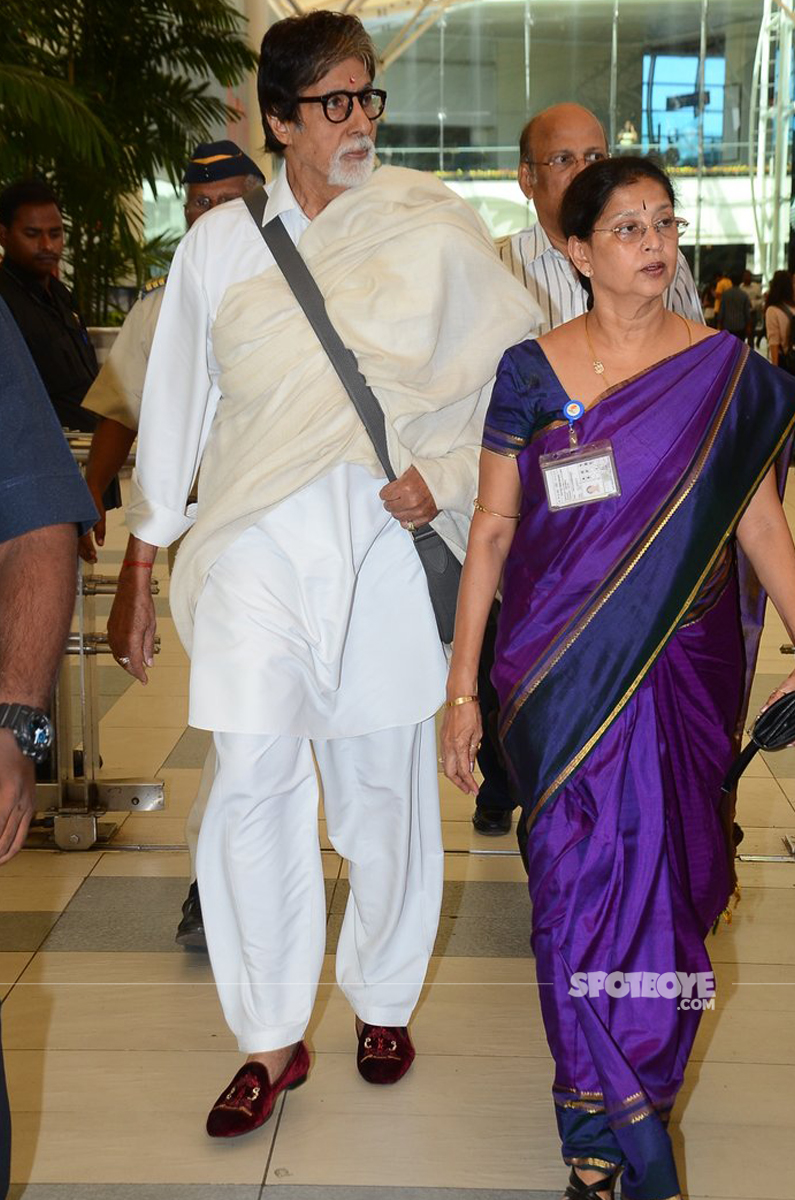 Amitabh Bachchan Snapped At The Airport

And then you have a certain content under the category 'Fashion' where someone writes to tell you that he/she doesn't like your jeans/suit/hairstyle.

And, all this has come to be called 'Content'.

So yeah they're doing their business alright.

But yes, when sometimes they come and block your car, I feel bad because there might be an accident. Through SpotboyE.com I would like to tell the photographers to not come dangerously close to cars.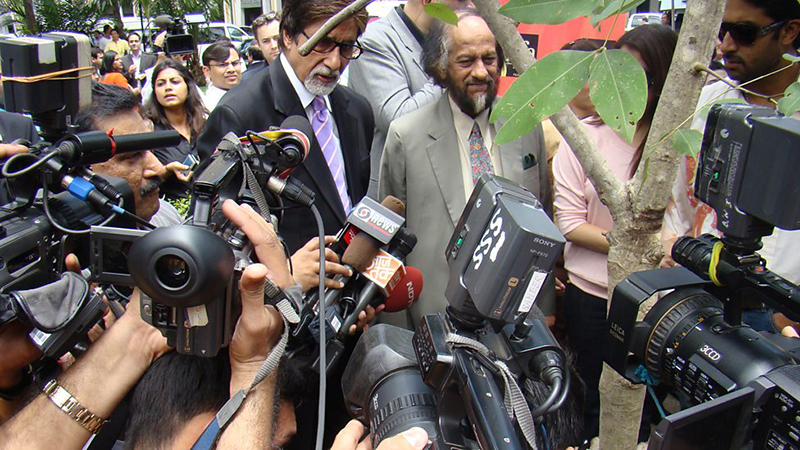 Amitabh Bachchan Surrounded By Media

And sometimes, the microphones are thrust very close to an actor's face...
That's alright. If I have called the media for a press conference, that situation will arise. It's my prerogative whether I want to answer a particular question or not. And it's for them to assume or decipher how they

Have you made friends in your 48 years in the industry?
Yes, why not?

Are they friends or colleagues?
A colleague is a friend to me. A colleague can be a friend, isnt' it?

And what would you do if and when you realise that a certain friend has been not a friend, he has been spreading rumours and false stories about you?
That's his problem, not mine.

You don't come out to deny them, you don't clarify?
Why should I?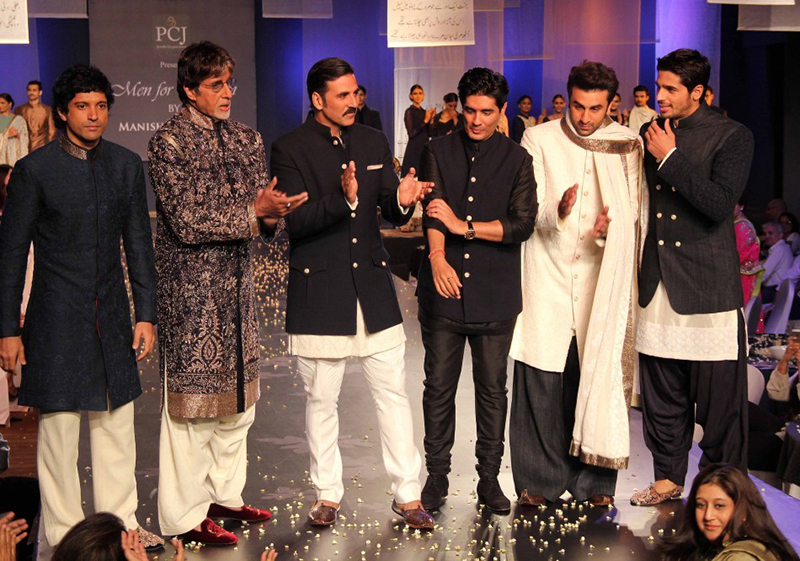 Amitabh Bachchan, Akshay Kumar, Ranbir Kapoor, Sidharth Malhotra & Farhan Akhtar Walk The Ramp For Manish Malhotra

2 years down the line you will complete 50 years in the industry...
Phir se 50 pe aa gaye aap.

Okay, it has been a long time no doubt. I am fortunate to have spent so many years in an industry which is so loved, so reflective of art and morality. I have had the opportunity to see 4 decades and hopefully it will be 5. I have had a great time working with some masters of their craft- in the past and present. I really admire this young generation and have great regards and appreciation for their talent especially the liberty they take to express themselves in a manner for which we took several years and have still not had the maturity in it. I look forward to more moments that I will be associated with them.

Somebody came to me and said you should have a website. I didn't know what that meant. The person explained to me that it would have certain details of me, and I said okay.

I was also told that there are 50 websites in my name and they are all fake. They said that they would take 6 months to design it and get back. I was impressed and asked: Can we do something from tomorrow itself?

They said: Yes, you can write a blog. They explained to me what is a blog and I felt that it is great to reach the world at the press of a button.

The very next day, one person responded to me. Next day, I got 4 responses. And it just went on.

Today I write the blog and I number the days everyday. Like today it is 3,260 days on the blog. Similarly I remember the number of posts I have put till date, the number of days I have been on social media till date...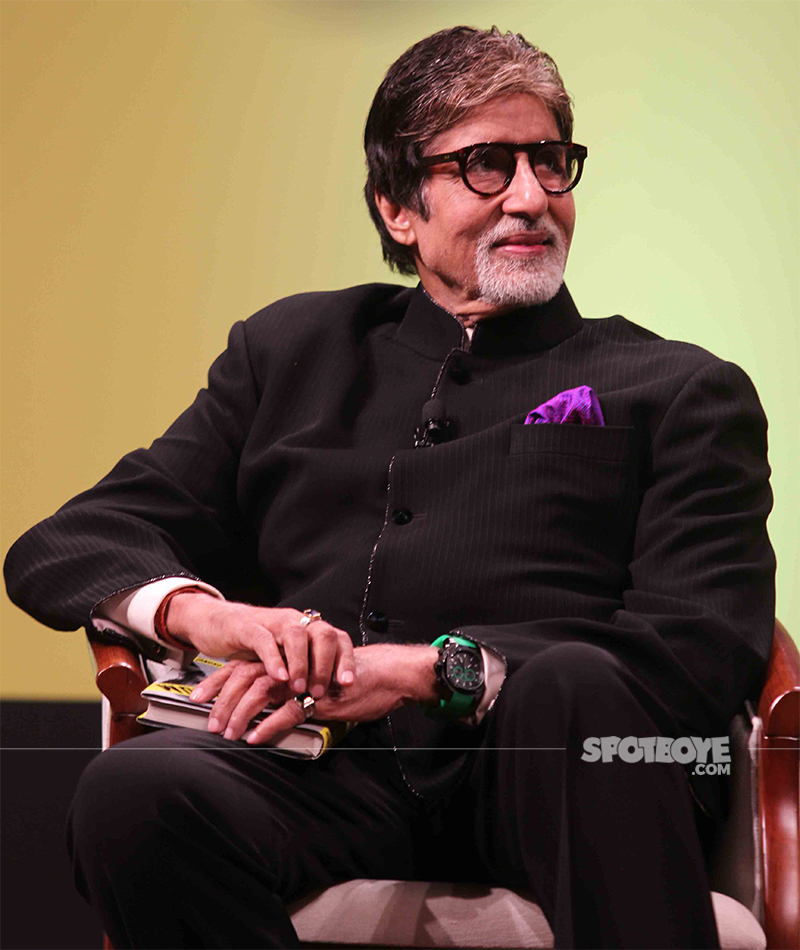 Amitabh Bachchan At An Event

How do you remember these numbers?
Because I do it every day. And I do it myself.

Don't you have a team to do that?
No.

When I started getting responses on my blog at first, for some reason, I told those who wrote in that they are my extended family. That EF is now about 500 and it has become a wonderful family..

Initially, these 500 didn't know each other- they are from Fiji, Australia, Russia, America, Africa, US, Japan, China and few other countries- and when I travel overseas, the EF knows I am there and they meet me. When they come to India, they inform the EF of Mumbai who in turn hosts them; the Mumbai EF will show them the country

And they have a vast knowledge of films, they assess cinema brilliantly- and I am not talking about just my films.

Some of the comments they make are remarkable and a lot of it I copy and put it on my Twitter handle.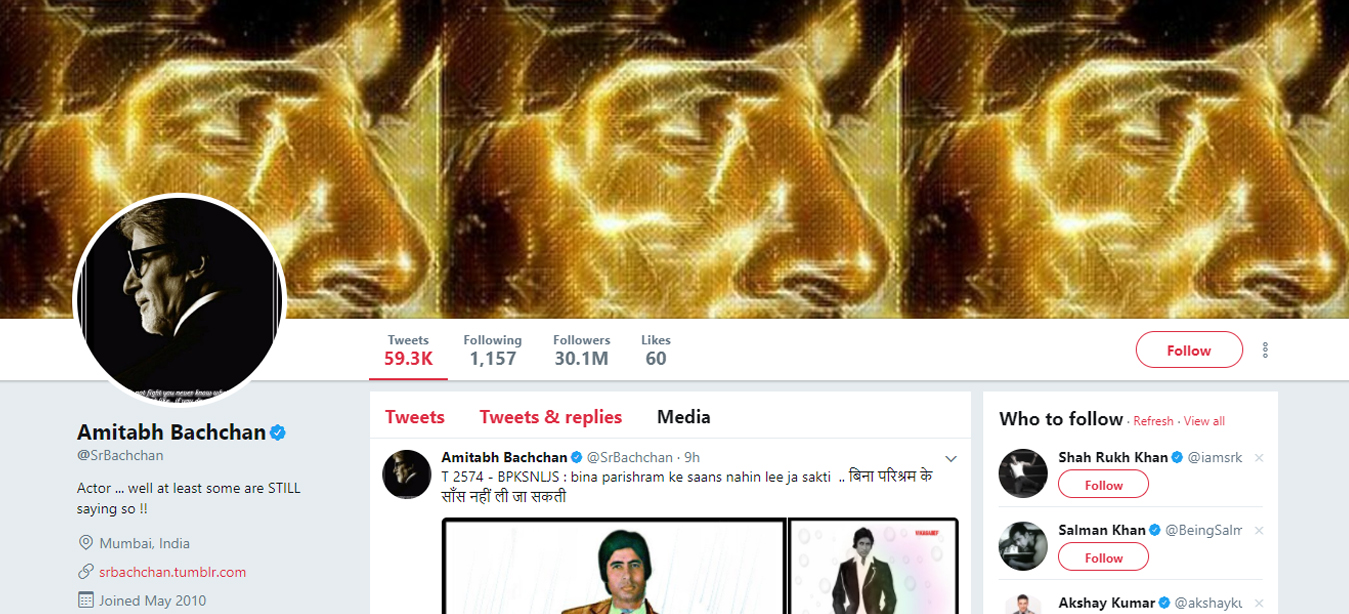 Amitabh Bachchan's Twitter Account

You recently said that it's only fair to be trolled...
If you are on social media, it's a medium where people are going to talk to you. At times, they will say something nice to you. At times, they'll tell you what they don't like about you. Don't go on social media if you feel that getting abused is intolerable. What's wrong in being abused? Nobody is perfect.

You were criticised for putting out your picture...
Most of them are pictures from events I attended and I explain that. Mostly, these pictures are published ahead of the media. And if I am going to talk about myself, I am going to put my photographs. And let me tell you that many of these pictures are from my EF which exhibits their artistry. It's not because I am in love with my face. But even if it reflects that I am in love with my face, too bad. I will do what I want to do on my handle.

Anything coming up on the Hollywood front from you?
I did Great Gatsby. After that nobody has approached me for a Hollywood project.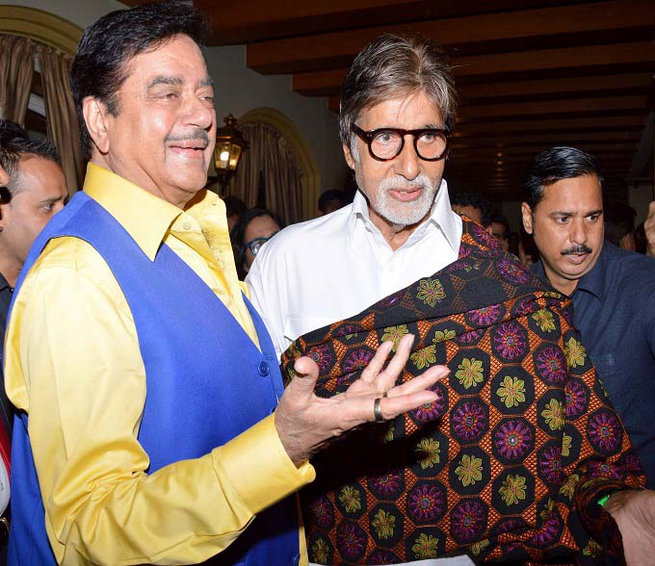 Amitabh Bachchan With Shatrughan Sinha

Shatrughan Sinha has been advocating that you should be the next President of India...
He and I enjoy a lot of comedy. That's a joke between us. Hence, I cannot reiterate that.

Social media has been supporting his viewpoint...
But social media is something that anybody can express anything. That does not mean it is true and it is going to happen.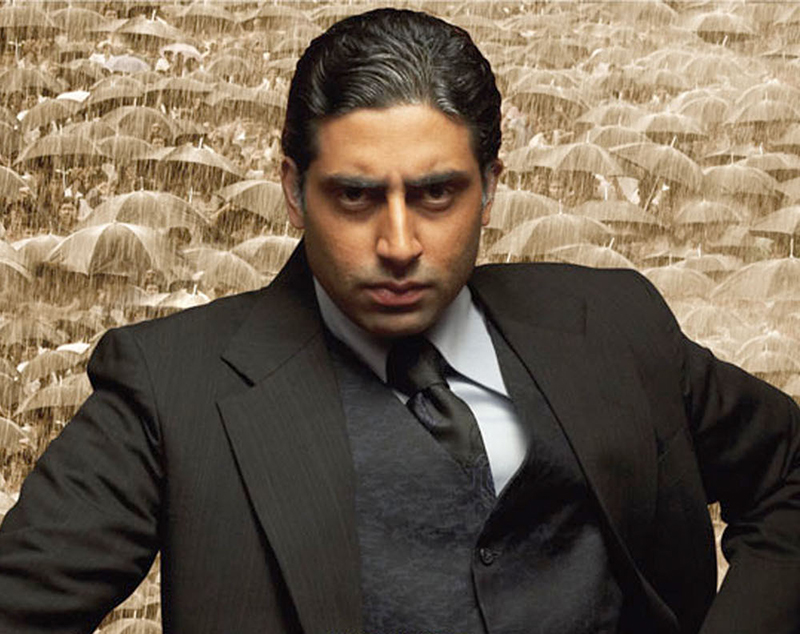 Abhishek Bachchan In Guru

Allow me to ask you about Abhishek. He was wonderful in Dhoom, Sarkar, Bluff Master, Guru, Yuva. Do you think the industry has given him his due?
Who is the industry to give anybody his/her due? The actor commands it.

He wants work in a particular fashion in his life. He has done a certain amount of films with a certain kind of people and he has excelled in that- and I am happy that you have noticed. In life, some things work and some don't. And it's not just him. It happens to everybody. It has happened to the topmost actors.

He wants to promote sports in India. He owns a football and kabaddi team. Who knows, there might be other avenues in sports he might venture into.

And who knows what else he might think of doing in future.

Those are all his decisions and I admire and support that.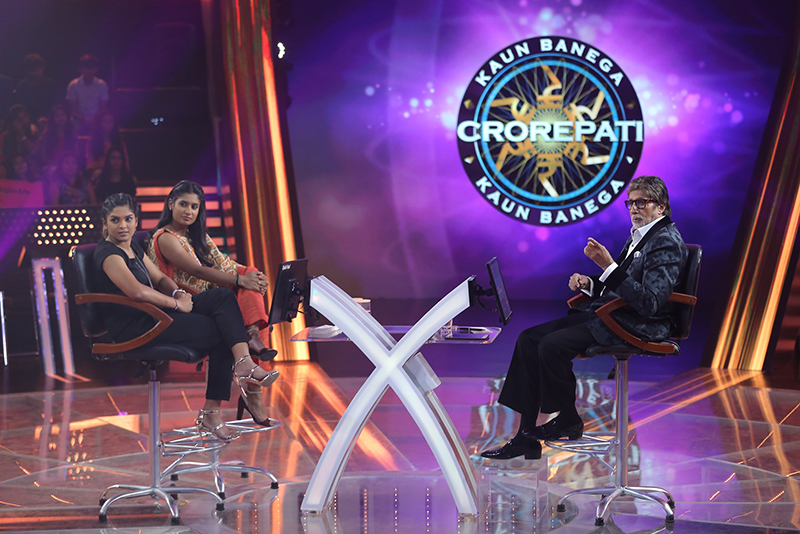 Amitabh Bachchan With Contestants On Hot Seat

I would like to touch upon the letter you wrote to your granddaughters (Navya Naveli Nanda & Aaradhya) , which went viral...
Shoojit Sircar (producer of Pink) has two daughters and he felt very strongly that the message that we are sending out in Pink needs to be more vocal. He told me that it will be great if you can write to your daughter and granddaughters and since we are making a film on the issue, it would be a great promotional activity as well. I thought it worked quite well. We talk within closed doors about how in India or anywhere in the world, it's quite different when a girl is born and when a boy is born. Therefore, I felt this is something which needs to be spoken about.

Sometime ago, I came across a gentleman who came from a very poor background. His father was a labourer. He educated his son, who went on to become a gynecologist.The son would see such discrimination; families where sons were born would celebrate and those where girls were born would lament. He even said that when a male child was born prematurely, the entire family would collect in the hospital, pray and request the doctors: Please isko bachcha lo. On the other hand, there would be virtually no movement if a female child had been delivered. He decided that he wouldn't charge those parents who get a daughter.

I also remember that the first person who called me reading that letter was my granddaughter, who was studying in New York. She told me 'Nana, I am proud of you. I will become exactly as you want'.

What would you want them to become in life?
That's their personal choice.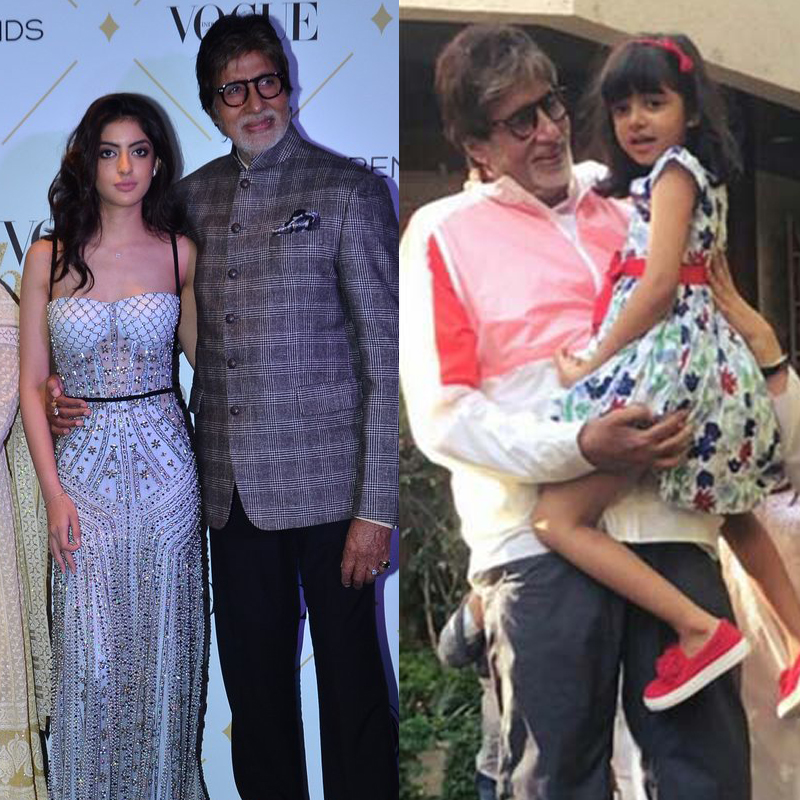 Amitabh Bachchan With His Grand Daughters- Navya Naveli & Aaradhya

If they want to enter movies?
Sure, why not? I would give them the liberty.

Studios are shutting down. There is severe financial crunch. What lies in store for the film industry?
I am asked this question practically every year. Kuch nahin honewala. We are very strong people. Yeh industry jagrut hai aur jagrut rahegi (smiles).



Image Source: Manav Manglani, SpotboyE Team, amazon, mangopeoplenews, rehabfm, latestmenhairstyle, fansworld, lnvindia, ibgnews, interevent, cubava, twitter/srbachchan, guruprasad & chaskatimes