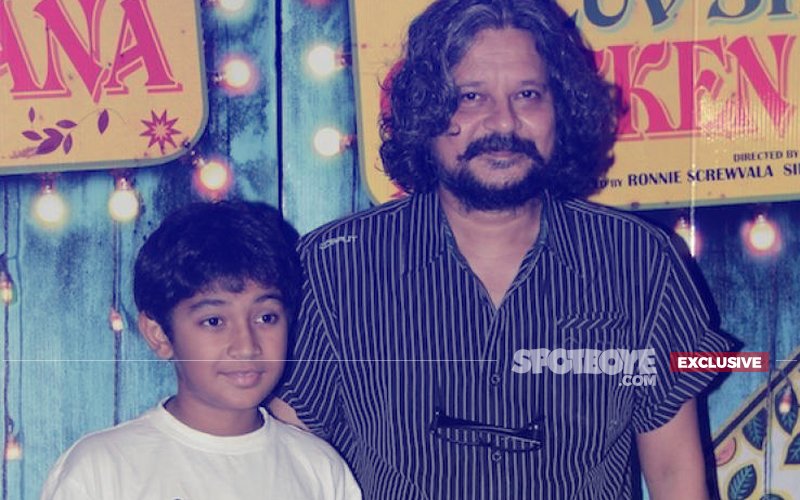 Your browser does not support the video tag.
Amole Gupte
is well known for making children's films which can teach a thing or two to adults (Taare Zameen Par, Stanley Ka Dabba, Hawaa Hawaai). His latest, Sniff, the tale of a young child who solves crimes using his smelling powers, released this Friday. Though the film did not set the cash registers ringing, the filmmaker once again managed to extract a moving performance from a child artiste. In a candid interview with SpotboyE.com, Amole spoke about approaching Deepika Padukone for the Saina Nehwal biopic, his National award winning son Partho and a lot more. Excerpts:
How did you discover the star of Sniff, Khushmeet Gill?

I don't audition children, instead I held workshops. Batches of 30 children used to come to me for cinema, theatre and art workshops. And without them knowing that they are being tested, they were onboard. So that's how we found our cast. We started in my school and in Beema Nagar society, where I grew up. Khushmeet matched the character perfectly.
You usually cast your son Partho. Why don't we see him in this film?

He isn't a child anymore (Laughs). He has grown taller than me. I asked him to do a cameo in the song sung by Vishal Bhardwaj. But he refused. He said, "I don't want to act and all. I am making my own film."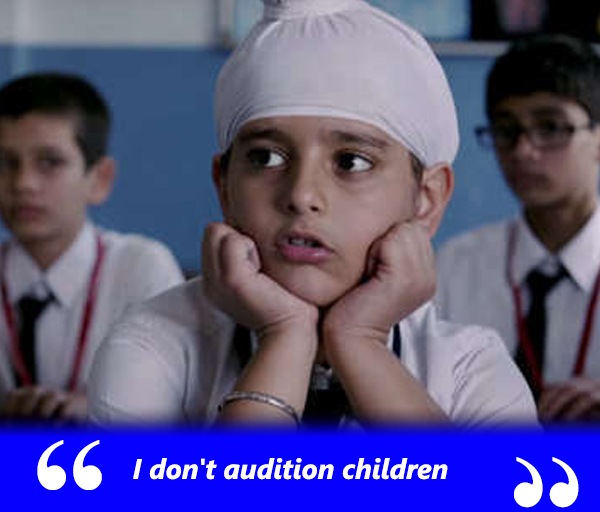 After the National Award, Partho must have been swamped with film offers. But we did not see him onscreen after Hawaa Hawaai?

He is not connected to the glamour of Bollywood. He is connected to the processes of cinema. After Stanley Ka Dabba (2011) everyone wanted him to be the poster boy of their product. Everyone wanted him in ads, from soft drinks to hand sanitizers. But he didn't do them. After Stanley Ka Dabba, he did Hawaa Hawaai and after that only school. He did not lose a single day of school while working on the two films. Truth be told, I asked everybody who came with a good offer, whether they would shoot like I do - on Saturdays for 5 hours. Or will he be like the sugarcane that goes into the press and comes out dry. People don't think about children in this country.
You asked for a ban on reality TV shows featuring kids. Why?

I have been saying this for about 10 years now. There are no rules which protect children. There are rules which protect animals, but there are no rules to protect children. As the chairperson of CFSI (Children's Film Society, India), I have got rulebooks from Europe and America but no one is applying them. When we take children out of India to shoot, you have to follow rules and regulations - you can only shoot for specified hours and you need to give them breaks in between. Here we make them shoot for 16-18 hours at a stretch. Is this not child labour?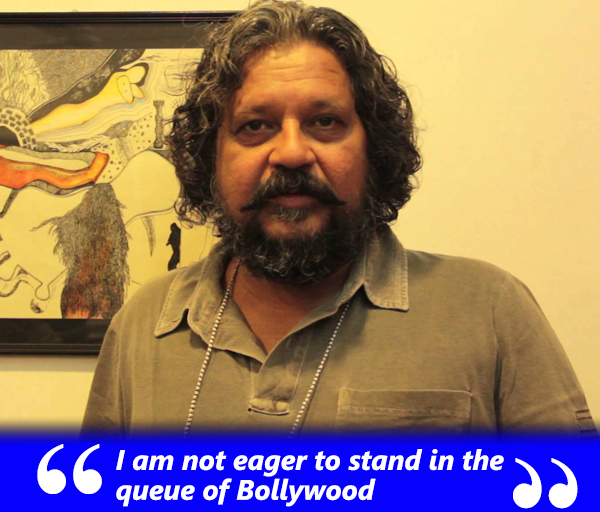 Do you think the parents are to be blamed for this?

How can I blame the parents? The system is creating the greed and the hunger for parents to live their dreams through their children. You can't blame the parents.
Do you think kids get scarred for life after harrowing experiences on reality TV shows?

Of course they are. Does anyone know where the little kid, who made it big with Slumdog Millionaire, is? Try finding out, and you will know the answer to your question. The real question is- What after the reality shows. Television is like a monster, 24/7 you need content. It just keeps asking 'Next Content, Next Content.' The little kid doesn't know this. He feels like he is on the top of the world. Suddenly the world turns around after he finishes the show.
What about your films. How do you deal with child artistes?

In my films, I respect children more than anybody else. In the pecking order, the children are on top. So no child loses a single day of school. We put our money where our mouth is. As a producer, it's a tough thing, but I walk that path.
You have been branded as a children's filmmaker. What are the pros and cons of being typecast as one?

I wish to be secure and safe in that category. Because at least there is someone who knows that there is a specialist here.
When a film doesn't work well at the box-office, do you face your share of rejections from producers?

I'm not here for the business. As you can clearly see, my films are issue-based. They are about disparities; they are about differences, so these problems don't enter my life. I am not eager to stand in the queue of Bollywood. I don't have that ambition.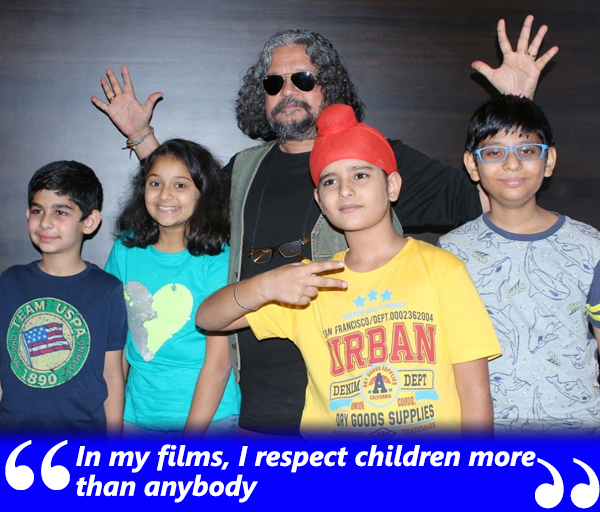 You had approached Deepika Padukone for the Saina Nehwal biopic. What happened to that film?

It's not true at all. We are still tightening the nuts and bolts of the script.
Will you ever approach big stars for your films?

Only if my story demands it. But that's not on my wish list.
You fell out with Aamir Khan during Taare Zameen Par. Will you collaborate with him again?

Well, right now my stories don't require it. If it happens later on, then maybe. You never know.
Image Source: ovguide, hdpics, rsp & youtube/erosnow