Andaaz Completes 18 Years: 'Akshay Kumar Is An Achiever In The Truest Sense' Says Suneel Darshan - EXCLUSIVE VIDEO
As Andaaz completes 18 years today and Ek Rishtaa completed 20 years last week, filmmaker Suneel Darshan gets candid about his films and the love they receive even today, his bond with Akshay Kumar and more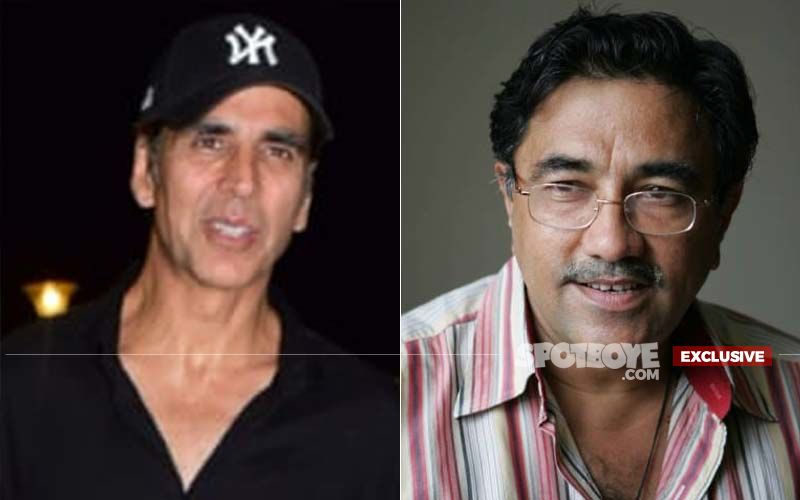 Suneel Darshan is a writer, producer and director who has given a lot of blockbusters at the box office over the past two decades. In the early 2000s, he had a long running association with Akshay Kumar, and the duo went on to collaborate on seven films. The first of those was Jaanwar, which kind of relaunched Akshay's career when he was going through a slump. Last week, their film Ek Rishtaa: The Bond Of Love completed 20 years while today their film Andaaz clocks in on 18 years. Andaaz launched the careers of Lara Dutta and Priyanka Chopra Jonas and to celebrate the film's anniversary, Zee Bollywood is having a special premiere of the film today. In an exclusive conversation with Spotboye.com, Suneel Darshan gets candid about his films the love they receive even today, his bond with Akshay and more. Read excerpts from the interview:
You have had a diverse filmography, but what Importance does these films hold in that?
I think every film of mine has been a milestone for my career. Every film had a sense of achievement and there was an upgrade happening with each film. My first film was as a producer. With my second film I launched my brother Dharmesh Darshan, my third film I turned director and with my fourth film I collaborated with Akshay Kumar, and Jaanwar relaunched him. With my fifth film, Ek Rishtaa, I got the honour of working with Amitabh Bachchan and a host of big stars.
All of these films were received well by the audience and it happens when you have a big cast and a good movie. But rarely is any movie remembered two decades after it's release. People don't remember the film that was released two weeks ago.
I was talking to someone the other day who told me that she was 5-years-old when Ek Rishtaa released and she saw it for the first time just that day on TV and was overwhelmed. She really connected with the movie and that's the beauty of those films that they have reinstated the belief in viewers about what Indian cinema ought to be.
The audience have been watching so much of content that has nothing to do with Indian sensibilities, so the value of good content has enhanced so much more. With these movies being available digitally, I have sensed that people are following me more than they were doing five years ago. What does a director look for? A little money and a lot of adulation, respect and appreciation, and it's very touching when that happens.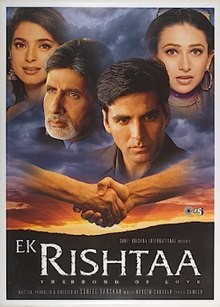 Ek Rishtaa boasted an ensemble cast of superstars of that time with Amitabh Bachchan, Akshay Kumar, Karisma Kapoor, Juhi Chawla and Rakhee Gulzar. What was it like handling them all together?
To be honest, I wasn't handling too many stars. I had a great rapport and personal equations with all the leading actors. With Juhi, I had a very love-love relation and we had worked together before. I had respect for Rakhee ji and adulation for Mr Bachchan. And for others like Mohnish Bahl, Shakti Kapoor and even Suniel Shetty, who did a cameo in the film, they were wonderful people. They did not put themselves through the process where it was all about crores.
When Ek Rishtaa happened, Akshay Kumar wasn't that big a star. Jaanwar was the movie that brought him out of the muck that he was in. After that, Hera Pheri and Dhadkan supported him. When Ek Rishtaa happened, the presence of Mr Bachchan with him, somewhere gave him dignity as an actor as he was cast in a serious role opposite a veteran actor.
Akshay Kumar's approach was always so wonderful and he was an absolute professional. That 'Ek Rishtaa' that we talk about, he had that equation with everyone, and not just him, that was with everyone on set. There was a compatibility we all had with each other and we just worked. We would fight also but it was all in fun. At that time, we did not have the equipment at par and the money was not flowing. We were not getting 100 crores to do a movie, but it all made it worth it.
As for Akshay, I really wish him very well. He has lived seven years of my life through our seven collaborations. Ours were not detective type films but they were slice of life films. Today, when he has built his multi-million empire, I really wish him well as it was always his pursuit and he achieved that. He is an achiever in the truest sense. But hereon, I really wish and hope that henceforth every film of his should be a memorable one and also a commercial success.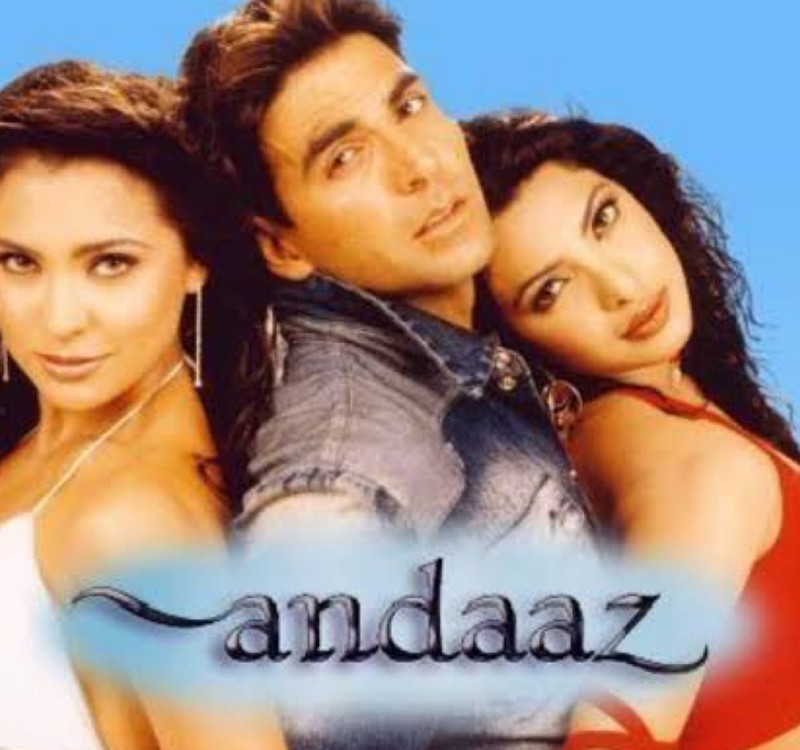 If you have to make Ek Rishtaa today, who would you cast from the younger generation?
I would never dare to make Ek Rishtaa again today. But I have more stories that delve in the same sphere of cinema and they are just as pure, sincere and honest. I am sure I have a lot of cinema left in me. A lot of people ask me to retire but why should I? I am just as young as a newcomer who wants to get to work. I'd love to work with younger people, know them and interact with them, and in a way share my experience. Maybe, they can pick up something from me. Kuch to hoga na.


So, are you working on any film?
I was to start a movie a year-and-a half back. The music for that has been recorded partly but towards 2019 end of 2019 we realised that this pandemic was arriving, so we decided to hold it for a while. We thought that we'd be able to start in June but we have been getting delayed since. This year I moved into my new office and decided to start afresh. We were to start shooting in mid-March but we have been waiting since. I can't make a movie without interacting. For me, a Zoom call is a lot more difficult and I am still getting used to it. But this too shall pass and hopefully tomorrow will be better.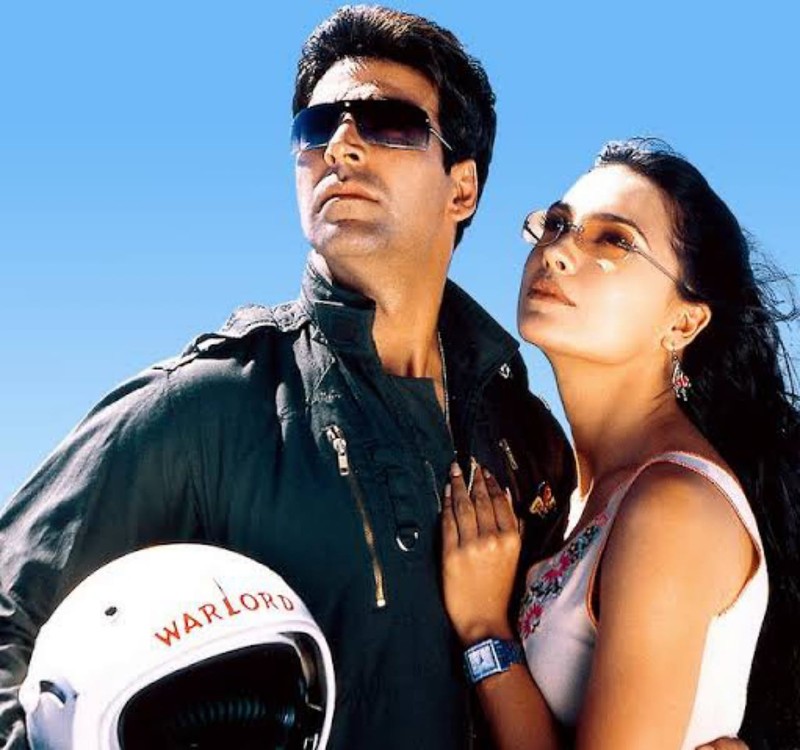 Can you share a few details of the film and what is it about?
I can't talk about it yet but it will have an amazing soundtrack which kind of has become a signature for my movies. I can't make a movie without music. I think music is a great way to express your emotions. It's very dull to say I love You, but singing it, takes it a level beyond. There are a lot of things I want to leave back as a filmmaker which can be guidelines or footprints for others to walk on tomorrow, without preaching or sermonising but just as a sincere request.
You and your brother Dharmesh Darshan have given a couple of highly successful films. Any plans of collaborating again?
You never know what time does, but at present, we work individually.
How does it feel that your films are still recognised worldwide?
Actually, my films have been more popular outside India. Ek Rishtaa was number 1 in European TRPs when it was telecast. Akshay Kumar's movies used to do 300-400 thousand pounds in the UK, but Dosti was his first movie that crossed the one-million-pound mark and that used to make people wonder about why my films were working.
In Ek Rishtaa, you also worked with Karisma Kapoor, and you have had a long association with her prior that too...
We had an association of mutual respect. I respected her abilities and stardom and she respected my honesty towards my profession and my cinema. Surprisingly, I had done five-six films with Karisma and only two films with Kareena Kapoor, but the personal equation I shared with Bebo was more special. She had really been my favourite.

Ek Rishtaa completed 20 years recently. Is there any story from the set that still stays with you?
After the film was completed and was due for release, we had a first show for the close people and their families. Being the organiser and host of the show, I wasn't actually watching the movie but managing everything. After a point, I thought everyone was deeply involved in a movie so I would take a breath and get some fresh air outside.
While I was sitting, suddenly the auditorium door opened and Akshay came walking towards me and I thought it was because he thought he'd give me company outside. But that wasn't it, he came because I had taken him so much higher as an individual, and he was so pure at that time that he bent down and touched my feet. For me, at that point, he went notches high.
I understood that his admiration for my cinema at that time was tremendous. There is a sandwich scene in the movie where Akshay asks Mr Bachchan to share a sandwich. That scene is quite iconic and he understood what I had done at that point of time there. I will always remember that moment.
Image source: ThinkInkPR,SpotboyEArchives/Wikipedia/Instagram/gauravakshay16,nadeem_shravan_forever