Ashish Sharma: 'Nepotism Exists, We Are Labelled As TV Actors But Flag Bearers Of Outsiders Also Don't Reply To Your Text Even After Knowing You'- EXCLUSIVE
We spoke to Ashish Sharma about the reason for his shift to the big screen again and if he is finding his journey smooth this time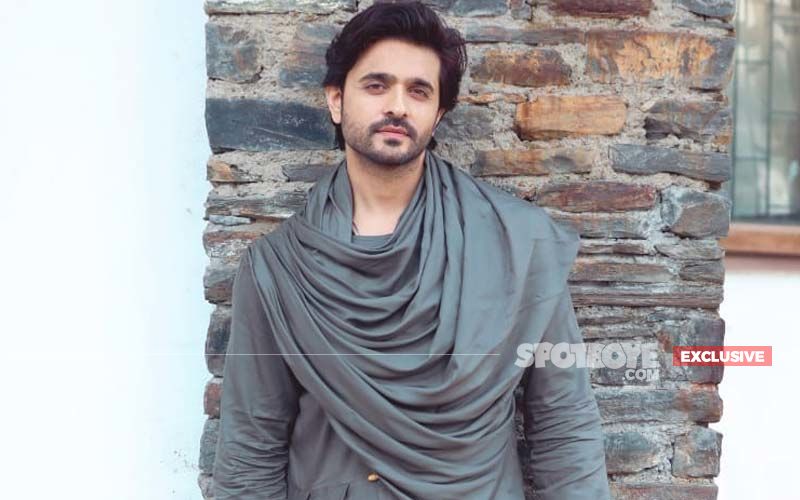 Actor Ashish Sharma, who started his acting career with his Bollywood film Love, Sex Aur Dhoka went on doing some really great characters on Television. Ashish who has seven big shows on his name as male lead also impressed the audience and critics with his film Khejdi and his web series based on current Prime Minister Narendra Modi titled, 'Modi: Journey Of Common Man'.
Now, Ashish is busy with his upcoming two films Hindutva and Hush, and we spoke to him about the reason for his shift to the big screen again and if he finds his journey smooth this time. Here is what Ashish had to reveal to us:
Being so successful in TV industry, what made you shift towards Bollywood again?
It wasn't like a shift to Bollywood again. It is like slowly and gradually, I have explored almost every genre and been part of every kind of story on television. And now, I think it has got kind of exhausted. The medium got exhausted for me. So, I was looking for something which can appeal to me and I can also explore and can feel excited as an actor again. Also, Archana and I were doing a lot of things like we are writing a lot of content. We also produced our film Khejdi which was running into the festivals. So, I think the shift organically happened; it wasn't a planned thing.
You already have two films in hand. You think the journey this time will be smoother than before?
I have finished shooting the two films- one is 'Hush' a thriller and the other one is titled 'Hindutva' which is a social drama and a love story. But I don't know if the journey will be easy and smooth. There are a lot of hurdles and blockages to be crossed. It is not easy for an outsider to come into the mainstream and create your own space. It takes a lot of time, effort and patience. It is not a single man job, you need people to support you. So the journey here is not smooth.
We heard you will be seen in an entirely different avatar in your film Hush. If you can elaborate what kind of character it is?
Hush is a woman centric thriller. And I play a very intriguing pivotal role in it. It has multiple layers and is very complicated. When the narration was given to me, I quickly jumped on to it because it was something I haven't done before and I was looking to do something like that. Where I could show the range as an actor I have. The film itself is amazing; it would be an interesting one for the audience to watch.
Is it important to work with A listers and bigger brands to be recognized as a Bollywood actor or a star?
Today, the scenario has changed a lot. So called 'A listers' barely work outside their people. Everybody has their own set of groups and people they prefer to work with. At times, it is intentional and at times it's just human you know. As one likes to work with the people they are comfortable with. But in today's time there are people who are not working with these A listers and still they are doing really well. But it takes a lot of time to make your own space like for example it took Rajkummar Rao and Ayushmann Khurrana to make their own space. But they didn't have to work with the A listers to create their own space. Today, they have become one of the A listers. But they are very few for example and there is a big industry with many such talented actors.
Your acting has been appreciated and loved by the viewers and critics. Is that skill is enough to survive in the industry?
Talent is a prerequisite without which you cannot survive in this industry. It doesn't matter who you are or where you come from. But that is not the only thing which is sufficient to survive here. You need a lot of other things. There are a lot of talented people who are roaming around for their due. For that I am thankful that I was fortunate enough to get some kind of recognition through television. I got a platform where I could showcase my talent. But in films it is extremely very difficult for an outsider to crack into that space.
What sort of hurdles do you have to go through?
Nepotism is evidently there and we can't run away from that fact. That is why you don't have space to enter. The first step is easy for the industry kids and our journey to even reach that first step takes years and years. As a TV actor we have another fight and that is we are labelled as 'TV actors'.
TV actors don't get an easy acceptance here?
Nobody really entertains us in that circle and I don't know there is a certain kind of pre set 'Ye TV actor hai...nahi nahi chahiye'. I have been rejected a lot of times in the film industry only on the simple fact that he is a popular television actor. They say- 'We can't cast you because you are famous on television'. They want me and exploit my talent but there is that label which they don't want to associate with which is really weird and that is the practicality we have to live with.
But there are TV artists who are doing good work in the space now...
I know there are a lot of TV actors and actresses who are doing very well in films and web. But when articles are written about them they are still mentioned as TV stars or TV actors and it becomes difficult to get rid of it.
Do you mind being called a TV actor?
I am not ashamed of it. In fact, I am proud of whatever work I have done on TV and got myself established. But people here try to make you feel ashamed of that fact. They look down upon your TV journey and I refuse to do so. I am not ashamed to be known as a TV actor or an outsider. Today wherever I am, it is because of my hardwork and whatever television has given me.
Insider and Outsider debate has been going on in the industry since a long time. What do you have to add to this with your own experience?
I keep reading that insider directors don't give work to the one who are outsiders but let me tell you un outsiders ko bi unhi ke saath kaam karna hai. After their first film they also want to work with a A listed actor only. This is how the whole industry works and nothing comes easy. So everyone has to fight for themselves and create their own space here. Also, I would like to mention there are a lot of producers, directors, filmmakers and actors who are flag bearers of outsiders and say that we should support them and you see them all over social media supporting outsiders but when you message them they don't reply back. Aisa bhi nahi hai that they don't know us but they tend to not reply. So all this is bullshit and we have to fight our own battles individually.
Now that you are back to where you started, which Bollywood director you want to work with and why?
I have been very fortunate enough to work with two of my favourite directors at the very start of my career. One is Dibakar Banerjee who directed 'Love Sex And Dhoka' and Umesh Shukla who directed my web series 'Modi: Journey Of A Common Man'. Apart from them, I would love to work with Neeraj Pandey, simply love his style of filmmaking. Raj and D.k, I am highly impressed with their initiative of D2R to encourage the indie filmmakers. Hansal Mehta, who is extremely sensitive and sharp. Anubhav Sinha, who is a brilliant filmmaker and the kind of issues he is working on, may be I would like to explore them too. And then there is Anurag Basu, who is brilliant with complicated emotions.




Image Source: Instagram/ashish30sharma84