Athiya Can't Choose Between Salman & SRK
Here's the latest update from the world of Bollywood. We bet you wouldn't want to miss this. Read on for details... What does mentor Salman have to say?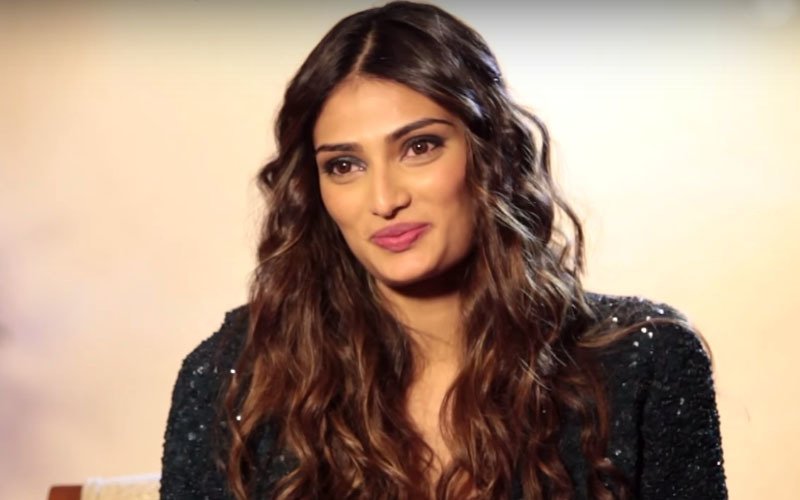 Days before her debut film Hero opens in theatres, Suniel Shetty's daughter Athiya talks to
SpotboyE.com
on what's giving her sleepless nights, who she'd choose between SRK and Salman while also revealing the two directors she's craving to work with.
Hero has been seen by sections of the film industry. What's the nicest praise that you've received so far?
The best compliment I received is from Salman sir's father, Salim Khan saab. He told me that I have expressive eyes and I emote very well. I felt ecstatic.
While people haven't seen you act, there have been comparisons with Sonam Kapoor perhaps because of some physical resemblance. How do you feel about that?
I think Sonam is one of the most elegant and fashionable actresses we've today because she's taken fashion to another level altogether. The way she puts her clothes together is truly exceptional.
And you think as an actress, worrying excessively about your sartorial choices should be your foremost priority?
No. I think as an actress your first priority should be to act. Fashion and everything else will come secondary.
Who would you choose between Salman Khan and Shah Rukh Khan, the former is launching you and the latter you're a crazy fan of?
I love both of them... but Salman sir is my favourite.
So you'll choose another Salman film over SRK?
I didn't say that! I said Salman is my favourite....you can judge it on your own!
Four days before the release....are you nervous, excited, scared or do you just want to disappear somewhere?
I would really like to disappear somewhere, yes! But realistically speaking, we've put two years of life on this one film and in a few days it'll be out for the world to see. I have several butterflies in my stomach but at the same time, I'm excited to see how others will react.
What are the three things you need to do to make it big in Bollywood?
1. You have to be confident
2. You got to be comfortable in your own skin.
3. You should be able to act.
Is there any actor who you nursed a crazy crush on?
I always loved Abhishek Bachchan. He's my favourite. I'd love it if I get a chance to act opposite him.
One film old...but have you made a wish list of filmmakers you'd like be directed by?
Sanjay Leela Bhansali and Imtiaz Ali. I love their cinema and the world they create, so they are right at the top of my wish list! Their characters are so beautiful that you come out of theatres thinking about those people. More importantly they present their actors wonderfully!