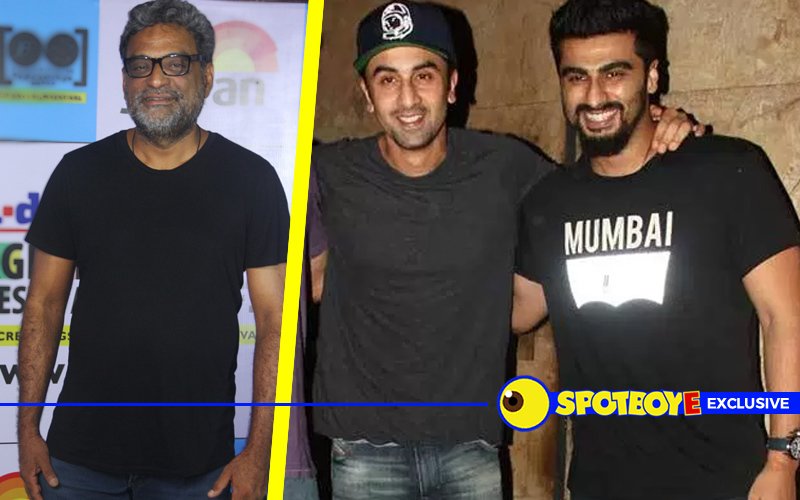 Kareena Kapoor and Arjun Kapoor-starrer Ki & Ka has become a box-office success. Director R Balki, who stood by his film that defies gender stereotypes, is glad that his faith has paid off. The director opens up to SpotboyE about the film. Excerpts:




Ki & Ka has emerged one of the few successes of the year so far...
We are very happy that people have liked the film. In terms of box-office, we met the target that we had set. As far as overseas figures are concerned, the film fared better than we expected.

The film got average to negative reviews from critics. Did that initially disappoint you?
I haven't really read the reviews. I had only read the reviews when I made my first film, Cheeni Kum and many people had trashed it then. But later on, these very people told me that they loved the film and have watched it over six-seven times. They told me that Cheeni Kum has almost reached cult status. So I don't really bother about their reviews as some of these critics really don't know what they want. I'm the happiest when I know that the audience has liked my film.




Arjun Kapoor's performance has been appreciated after a long time...
I think Arjun (Kapoor) and Ranbir (Kapoor) are the finest actors we have today who can play a variety of characters on screen. Arjun has a very masculine personality and in spite of that, when he is seen doing household work in the film, he does it with absolute ease like any woman would.




Your film held its own against a Hollywood biggie like The Jungle Book, which released last week. With Fan releasing this week, do you think it will affect the box-office run of Ki & Ka?
I'm proud that Ki & Ka did well when a huge Hollywood film like The Jungle Book released. Having said that, the run will slow down eventually. Plus, Fan is a big film with Shah Rukh Khan in it. So...




Your detractors feel that your films often are meant for multiplex audiences. Don't you feel that you're losing out on a large section of the audience?
See, I make films that are economical, so that people don't lose their money. Having said that, I don't think my movies are made for the multiplex-going audience. By making such an assumption, we're underestimating the audience. For instance, Natsamrat is a Marathi film. Even though it's regional cinema, people still are talking about it.

What's in the pipeline?
It's only been a few days that I have finished my film and I'm already thinking what to do next. I'm working on a few ideas. I'll see which one I will translate into a film.

Image Source: Manav Manglani & facebook/KiAndKaFilm