Bhumi Pednekar: I Don't Want To Get Fat Again
She lost 33 kilos, and Bhumi Pednekar now describes her journey from fat to fit and tells how her transformation has helped her Bollywood career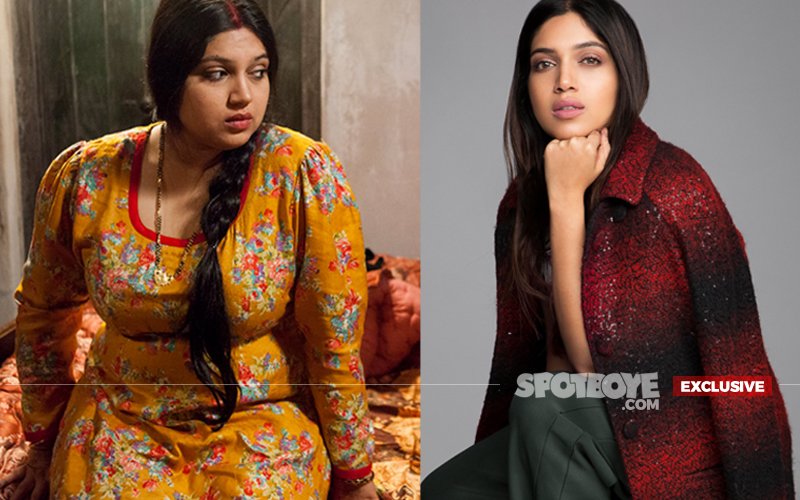 Whenever Dum Laga Ke Haisha is telecast on TV, her Twitter account gets flooded. Life has never been the same for Bhumi Pednekar after her debut with the Yash Raj film. Her next project Neeraj Pandey's Toilet: Ek Prem Katha opposite Akshay Kumar is fast nearing completion, and naturally she is on cloud nine.

SpotboyE.com spoke to Ms Pednekar. Here are the excerpts from the conversation:

How did Toilet: Ek Prem Katha happen to you?
It came soon after Dum Laga Ke Haisha. I am a big fan of Neeraj sir's body of work. The script was brilliant. There's Akshay Kumar. What more could I have asked for?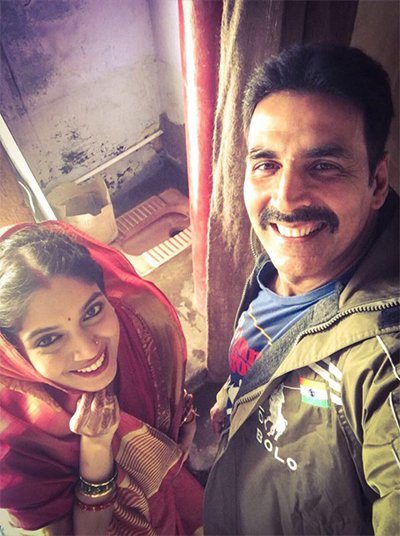 Image Source: twitter/akshay_kumar

What about your role in the film?
Like in Dum Laga Ke Haisha, I am attracted to characters that are strongly opinionated. That's all I can say, for now, on my role.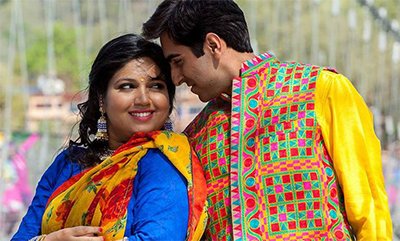 Image Source: twitter/YRF

Isn't the film a take on Narendra Modi's Swachh Bharat campaign?
It's not a take on that per se, but it's definitely associated with Swachh Bharat. You are drawing me into a conversation around the film but I am not supposed to speak on it yet (laughs).

Did you get intimidated by the presence of Akshay Kumar?
I was intimidated by the idea of working with Akshay sir, but once I met him I knew he was a thorough professional- dedicated to the core. He is so inspiring, it turned out to be a master class for me. Besides, he put me so much at ease. He is an amazing guy, and I loved working with him.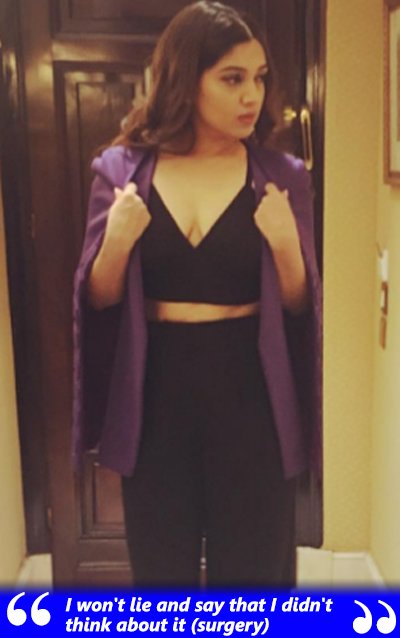 Image Source: instagram/ psbhumi

You have lost more weight after we met last. You had gone down from 89 kg to 60 kg then...
I weigh 56 kg now. The inspiration comes from the work I am doing. I love movies, I love acting. But mind you, I don't want to get very thin and skinny. It's just that I should feel happy when I look at myself in the mirror.

It required a lot of hard work. And it has taken me some time to pull down my weight. But the wait and the effort has been worth it.

Tell us about your weight loss...
It needed a lot of will power, dedication and discipline. That's the only way you can do it. For starters, I would have a rigorous workout for 2 hours, 5 times in a week.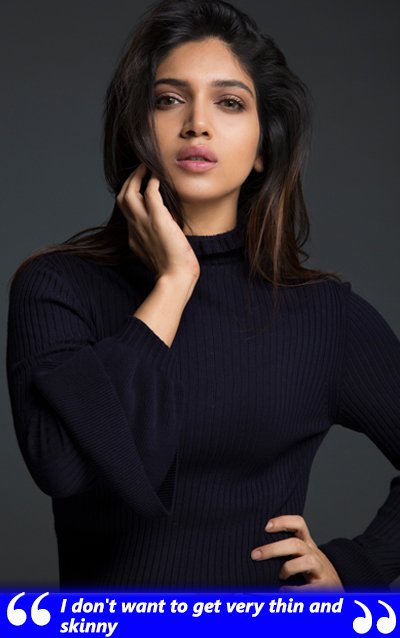 Image Source: Rahul Jhangiani

And you must have had a sea-change in your diet...
Yes, it really matters what you eat.

You should know what is good for your body and what is not. Today, my first priority is my health. If I am not shooting, my entire day is planned around my workouts and meals. That's the only way I can keep my body and brains active. As an actor, I need to do that at any cost.

Right now, my diet is very clean (pauses).

What foods did you give up to lose the extra kilos?
I stopped on wheat. And I stopped on gluten. I used to feel very bloated with gluten. I started on bajra and jowar instead. And I gave up refined sugar completely.

I now have 2 rotis with dal and sabzi, very little spice and oil just to touch the optimum level of requirement of fat.

I am anyway not too fond of non-vegetarian food. So, it's just a bit of chicken and egg-white sometimes to get proteins.

I may have a bit of pizza at times, but then I cut out carbohydrates completely for the next 3 days to balance it out.

I may have a bit of chocolate too occasionally, but I have definitely stopped on icecreams.

2 weeks before shooting, I go cleaner. Pizzas, chocolates take a backseat. Remember one thing. Never starve yourself to shed fat.

Do you have a nutritionist?
No. My family, especially my mother, is extremely inclined to healthy food habits and body maintenance. We were never given junk food or cold drinks in childhood. I have not spent lakhs on dieticians/nutritionists, but never say never. Who knows I might do it if some filmmaker wants me to look a particular way in a short span of time.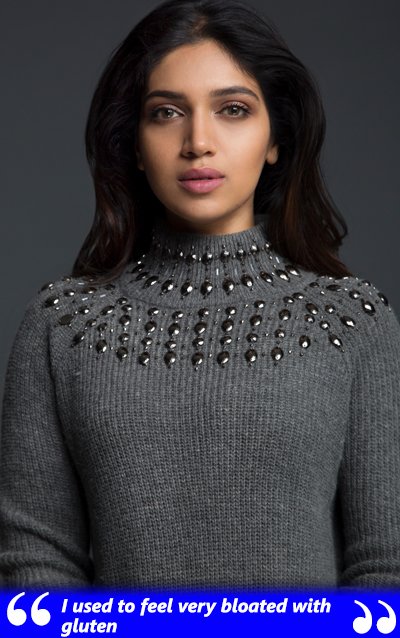 Image Source: Rahul Jhangiani

Did you think of shedding weight by means of surgery?
I won't lie and say that I didn't think about it. I was big. But it was not like 'Chalo main jaati hoon'. When I started my weight loss programme, I didn't even realise that I was losing weight. My mother's involvement started paying off. It was pretty seamless.

Frankly, I believe in holistic healing. I don't even apply chemicals on my face. I don't like anything unnatural. So... (trails off).

I asked you this because 'looking thin on screen' is almost mandatory nowadays...

I have been lucky to have people who appreciate the way I am. And luckily I haven't met filmmakers who demanded that I lose weight drastically. But I would be more than happy to gain or lose weight for a role.

If you get another Dum Laga Ke Haisha now?
I wouldn't like to go back to 89 kg. I have done Dum Laga Ke Haisha and I gave it my all. I am not against putting on weight. But let me do something different now. I wouldn't mind going anorexic for a role, but I repeat I don't want to get too thin, it would be just for a role. Let me think of going back to the Dum Laga Ke Haisha weight when I am 50 years old (laughs).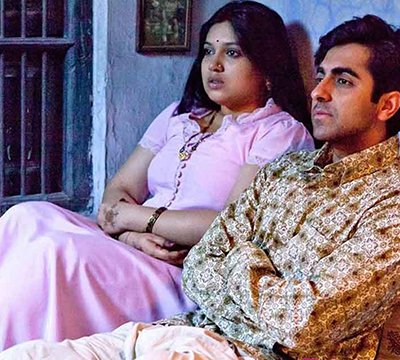 Image Source: twitter/YRF

What is your workout like?
My workout consists of Cardio, functional training, pilates, running, cycling, swimming and playing badminton.

You run on the treadmill...
No, I go outside. There are places in Mumbai where you won't get mobbed. In fact, you don't get mobbed in Mumbai like you do in smaller towns.

What's next after Toilet: Ek Prem Katha?
I am doing a quirky romcom with Aayushmann Khurrana. It's called Shubh Mangal Saavdhan, produced by Aanand L Rai and directed by R S Prasanna.


Thumbnail Image Source: Rahul Jhangiani & twitter/YRF