Bhumi Pednekar: Women In India Dare Not Lift Their Ghoonghat But No Problem If They Lift Their Saree!
Here's Bhumi Pednekar in a candid conversation with SpotboyE.com on the need for more toilets in our country and the embarrassing problem of 'erectile dysfunction'! Read on...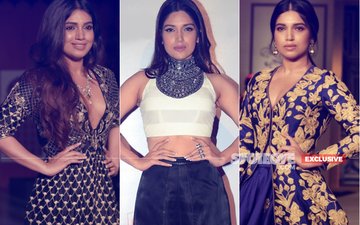 What did you feel when a subject based on 'Toilet' came to you?
I was in Amritsar for work and I got a call, that there is this film called Toilet: Ek Prem Katha and they want to narrate it to me. Doh minute ke liye toh main hakka bakka reh gayi. I was like, kya hai yeh title? Toilet aur ek prem katha? The title was intriguing and incidentally, the film's writers Siddharth and Garima were at the same hotel as I. Within an hour, I had not only received a narration but even decided that I want to do the film.
At that point, I did not know that
Akshay Kumar
was going to be a part of it. They told me about it only later perhaps because they wanted my unbiased opinion about the script. I have worked behind the cameras for a few years, I have read many scripts and rarely do you find a script which has such a strong love story. There is a lot of romance in the film but it also educates you about a very important problem in the society (pauses).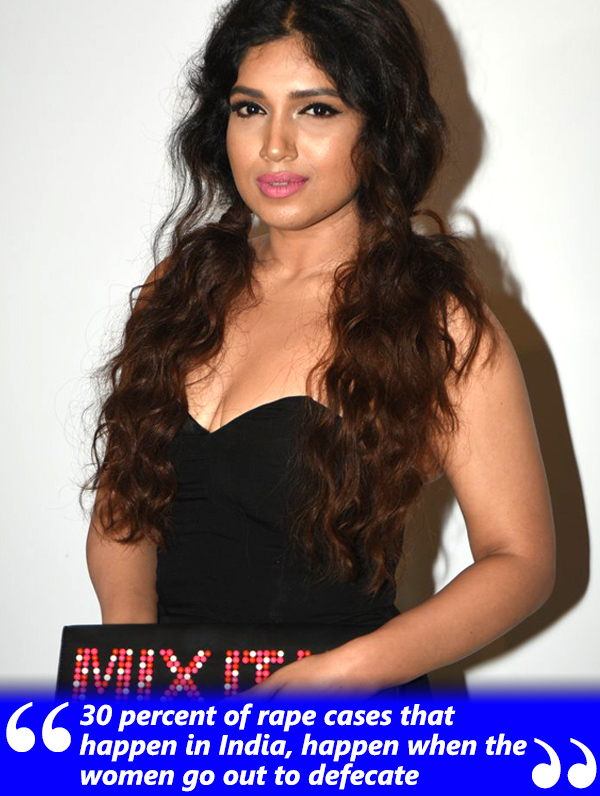 Go on...

Just a few days before I got that call in the Amritsar hotel, I had met Neeraj Pandey sir (producer of Toilet: Ek Prem Katha along with Prerna Arora and Arjun N Kapoor of Kriarj Entertainment). Sir had seen Dum Laga Ke Haisha and he really liked my work. He called me, we had a brief meeting and few days later, I got a call for Toilet: Ek Prem Katha.
How much did you identify with the problem?

While growing up in Mumbai, we have seen that people line up along the railway tracks with an umbrella to relieve themselves. You think of it as just another issue, among the many other problems plaguing our country. But it was not anymore so when I heard the story of the film and started shooting for it, I realised that it is a grave issue, especially for women. I had never been faced with a situation where I had to relieve myself in the open. Of course, when we were younger, while taking a roadtrip with the family, I did come across situations where I visited unclean toilets along the highways. But I don't even know anyone who had to go and defecate in the open (pauses).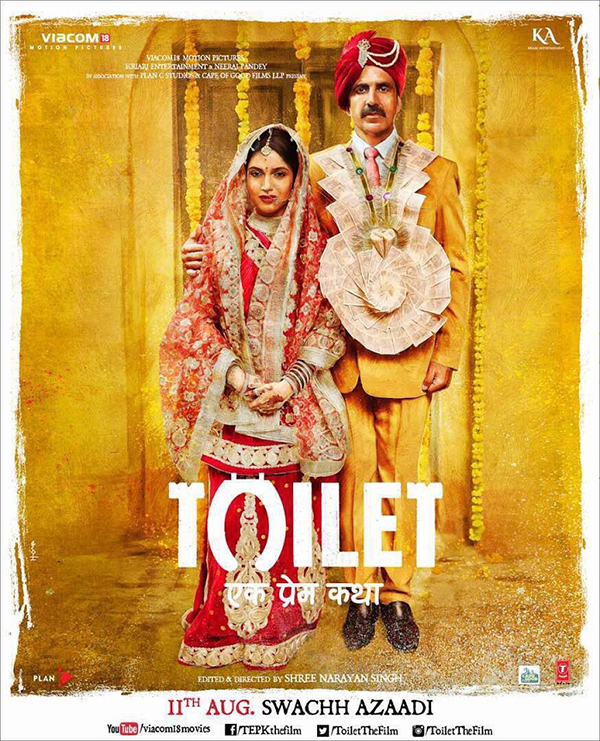 Toilet: Ek Prem Katha Poster


Women have to wait till sundown to attend to nature's call...

That's exactly what I am coming to. Men can go anywhere, that is wrong too- but it is easier for them! But the women have to go only before sunrise or after sunset, because they need the cover of darkness.
They walk upto four kilometres away from their homes, with a lota and a lamp into the fields. They can only go in groups because going alone is dangerous- they might get raped or molested, or someone may make a video of them while they are relieving themselves, or a snake may bite them!
30 percent of rape cases that happen in India, happen when the women go out to defecate. That is a very high number and everyone from a 3-year-old to a 80-year-old has to go out- isn't it?
They may be pregnant, or having their periods, yet they have no choice but to go out.
The government, especially over the past few years, has been trying really hard to solve the problem but we are dealing with a certain mindset here, the Hindustani way of thinking, the chalta-hai attitude.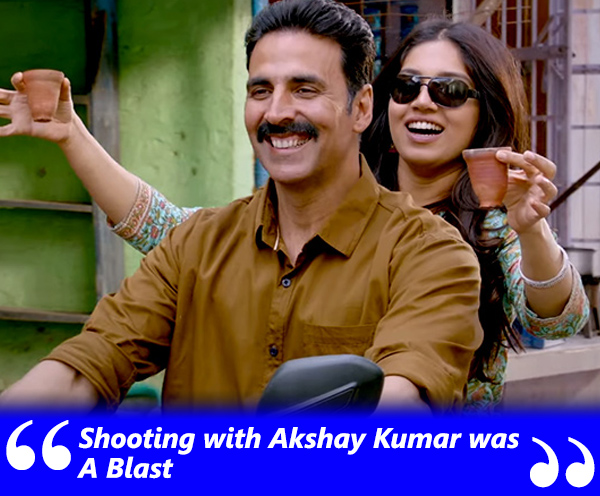 Which is?

The argument here is that this is our culture, this is our sabhyata and urinating or defecating is an impure act! And, you cannot perform an impure act in the house where Tulsi grows and food is cooked.
Pray, how is urinating or defecating impure! Bhagwan ne pet diya hai, use khaali toh karoge na? Ya phir khaana hi mat khao!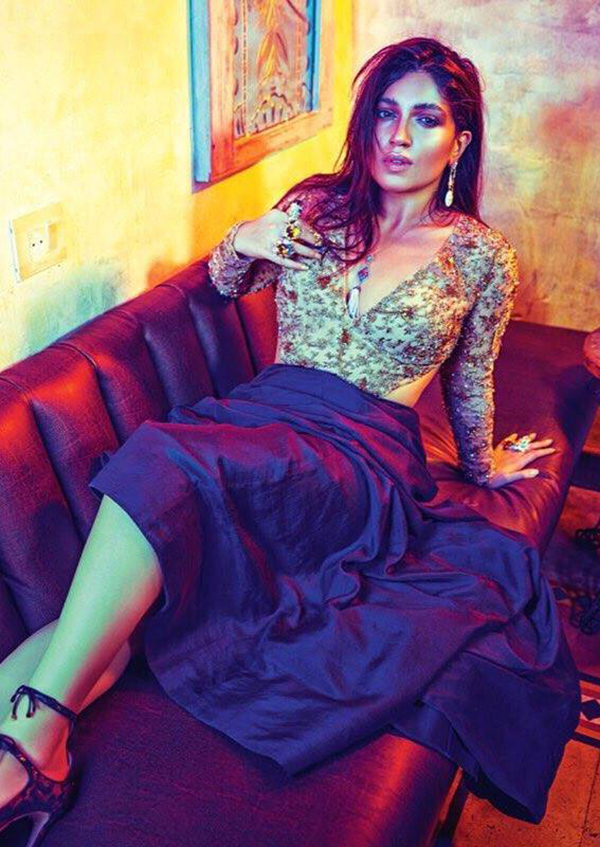 Bhumi Pednekar


Are you telling me that people don't have a toilet in their house by choice?

Of course. They believe, jahan hum pooja karte hain, jahan khaana banate hain, wahan urine aur stool kaise kar sakte hain? That is what the film speaks about.
We are not targeting the government or anything of that sort. Our society is full of hypocrisies and our film throws light at those hypocrises. How is it right that the women of your family have to lift their sarees in public but they dare not take off their ghoonghat?
What India are we living in? I hope that several women watch this film and start a movement where they tell men: 'If you don't have a toilet, I will not marry you.' And the women who are already married, should refuse to stay with their husbands if there is no toilet.
We as a nation are simply unaware of our rights. If someone tells us that defecating in the open is a part of our sabhyata, we blindly follow it.
Toilet: Ek Prem Katha is inspired by many true incidents, it's the story of many women who have mustered courage and left their husbands because they refused to have a toilet in their house.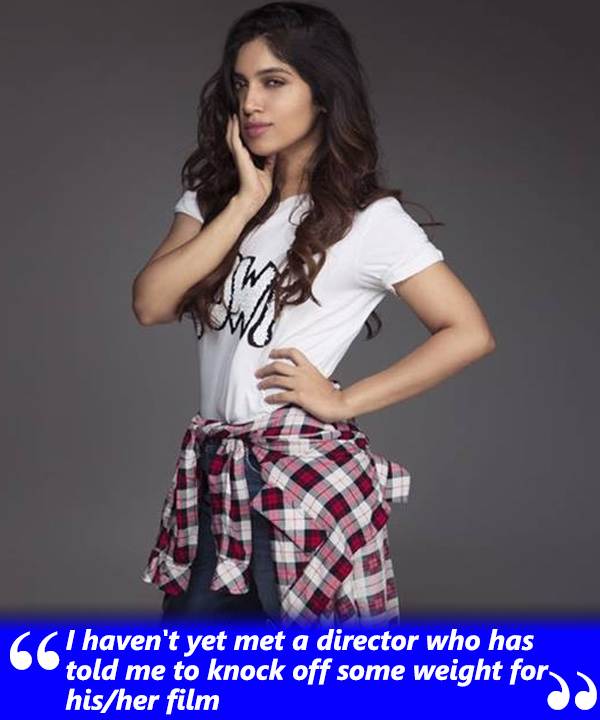 Did you meet some such women?

Yes, I met Priyanka Bharti and Anita Narre, the first two women who started this in India. And we have to thank the media because it made these women heroes and started the conversation, 'No toilets, no brides'.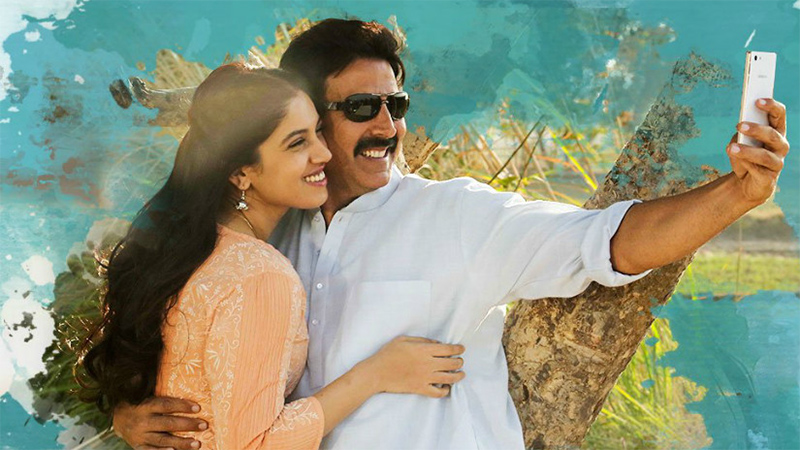 Bhumi Pednekar And Akshay Kumar In Toilet Ek Prem Katha


How was it working with Akshay. Were you intimidated? He is a superstar...

The idea of working with Akshay sir was very intimidating in the beginning but once I met him, I discovered that he is a lovely kind-hearted human being. Shooting with him was actually a blast. All of us on the sets were like one big, happy, family. I will have beautiful memories of Toilet: Ek Prem Katha, it was one of the best experiences of my life.
Was your heart in your mouth when there were rumours that the film has leaked on a pendrive? SpotboyE.com had tracked that story in 5 parts...

Yeah, and I had read all that. I was a little unaware about it firsthand though, since I was in London then.Thankfully, the whole situation was brought under control soon. I pray that something of this sort does not happen to any film.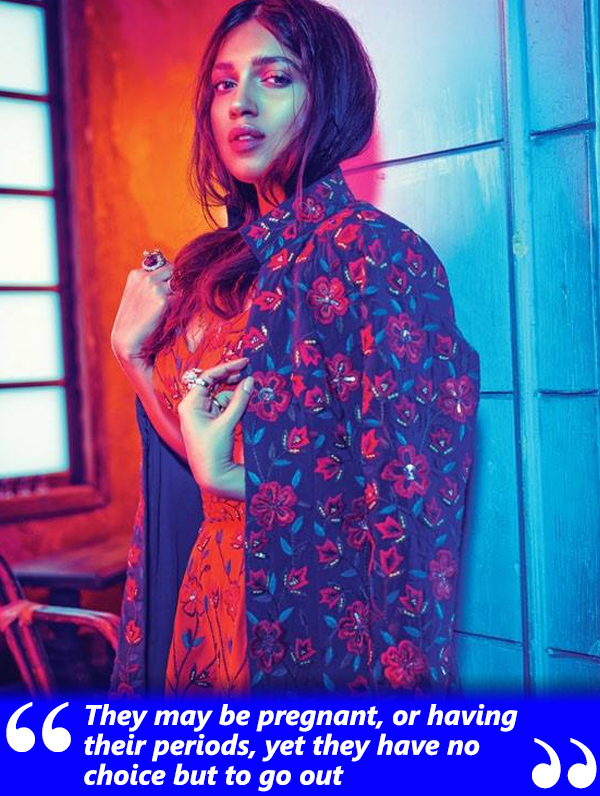 You are doing a film with Ayushmann Khurrana Shubh Mangal Savdhaan, which talks about 'Erectile Dysfunction'?

Actually, all the films I do are about issues which affect men and women both, they have been a comment on the society. The film with
Ayushmann
is a lighthearted, quirky rom-com, dealing with a problem that is not spoken about in our society.
Did you have any apprehensions about doing a film on erectile dysfunction?

Not at all. I really admire the makers of this film, Aanand L.Rai and RS Prasanna (the film's director) who has already made a film on this subject in Tamil. I admire the school of thought Aanand L.Rai comes from and I knew I was in safe hands. I knew that at no point they would make fun of the erectile dysfunction issue or become vulgar. Had it been anybody else, I probably would have been apprehensive about it but not with Aanand L Rai and RS Prasanna.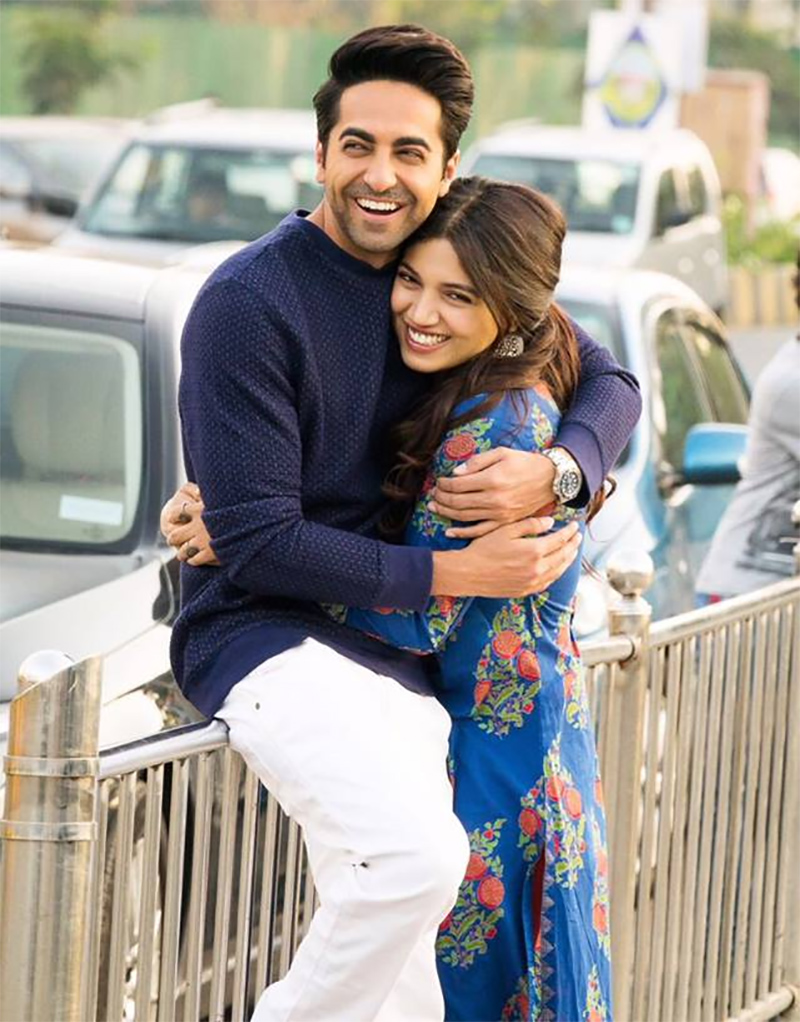 Ayushmann Khurrana And Bhumi Pednekar In Shubh Mangal Saavdhan

Have any of your friends faced this problem and discussed with you?

As I said, this is something people don't tell each other, this is something very private between couples--- and even if someone is dealing with it they won't talk about it openly because it deals with various human complexes. I hope that after Shubh Mangal Saavdhan comes out, people realise that 'Yes it is a problem, but one that can be dealt with.There are many layers to this issue'.
What's after Shubh Mangal Savdhaan?

I have a few things but would rather talk about them after they are officially announced. I am still so new, I don't want to speak out of turn.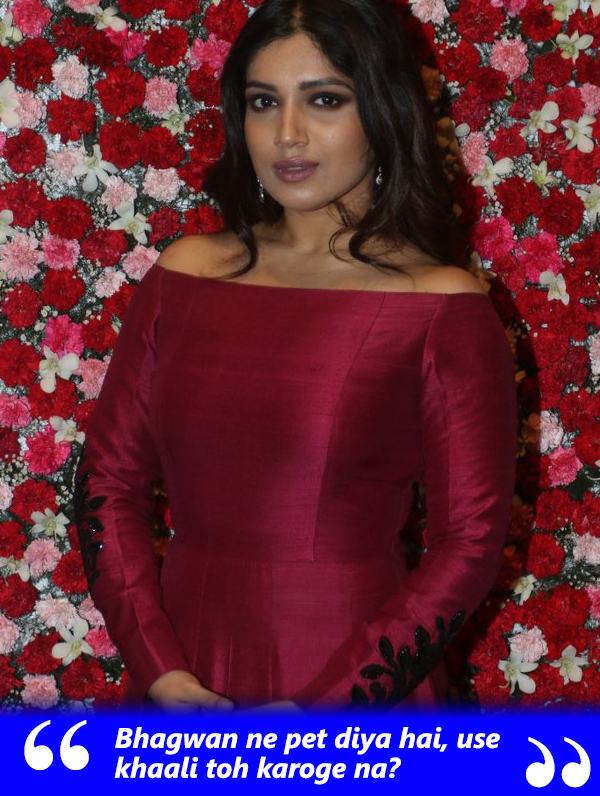 The interview will be incomplete without asking you: Are you still on your weight loss mission?

(Laughs) Always. I don't have a prototype that I want to fit into. Different characters in different films have a different calling--- and I am just trying to follow that. I am content. I am working out well, I am eating right and I am looking good.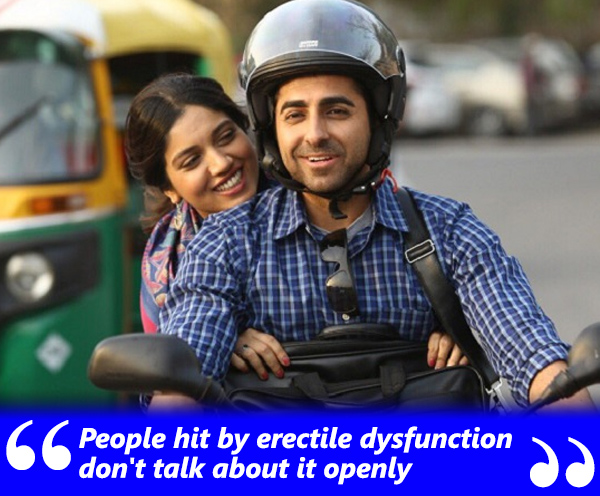 You are right. You are looking good. And it's really good to see that you are not stressed about the little extra..
.
The thing is I have not yet met a director who told me: 'Listen you have to knock off some weight for our film' or 'You need to be a model type for our film'. If there is a film which requires me to do that, I will get into the required shape. So far, the characters I have played on screen are all examples of all normal Indian women. You will always be reminded of a girl you know when you see those characters. Atleast that is what I hope. Above all, I am happy.
Image Source: APH Images, Manav Manglani, twitter/akshaykumar, facebook/BhumiPednekarOfficial & youtube/T-Series
They say the best things in life are free! India's favourite music channels 9XM, 9X Jalwa, 9X Jhakaas, 9X Tashan, 9XO are available Free-To-Air. Make a request for these channels from your Cable, DTH or HITS operator.