Bobby Darling Breaks Down: My Husband Wanted SEX Outside Marriage!
In a heartrending interview with SpotboyE.com, Bobby Darling reveals chilling details of what went wrong in her marriage to Ramnik Sharma. Read on...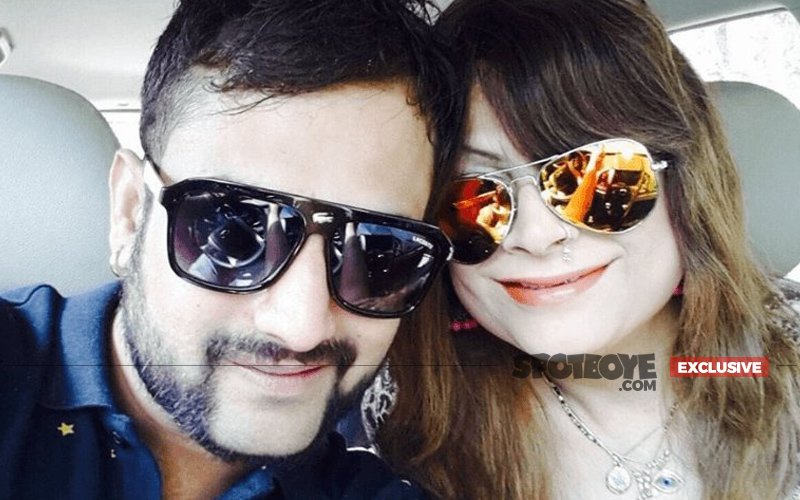 This morning,
we woke up to the shocking news of Bobby Darling having filed an FIR against husband Ramnik Sharma for domestic violence
. The former Bigg Boss contestant had alleged that living with Ramnik was nothing short of a nightmare and on various occasions she had to plead him to stop hitting her.
SpotboyE.com got in touch with Bobby, who is currently staying in Delhi with her father. The actress was audibly shaken and slurred through the entire conversation. The incident has apparently taken a toll on her health and confidence.
Excerpts from the conversation that followed:
Ramnik has alleged that you consumed medicines which resulted in various side effects

The first time I was admitted to a hospital in April 2016, I was taking hormonal medicines which resulted in high blood pressure. In addition to that he would stress me out and constantly say 'Tu ye nahin karegi ya wo nahin karegi to main ladki f**k karne jaa raha hoon. Mujhe blackmail karta tha.' The high blood pressure eventually resulted in me fainting and getting admitted to the hospital. You will get proof if you were to check (slurs and pauses)...
I was then hospitalised at Narmada Hospital (Bhopal) in July. He beat me up lot before that, which again lead to high blood pressure, resulting in a paralytic attack. My speech and the left hand and leg are not functioning anymore.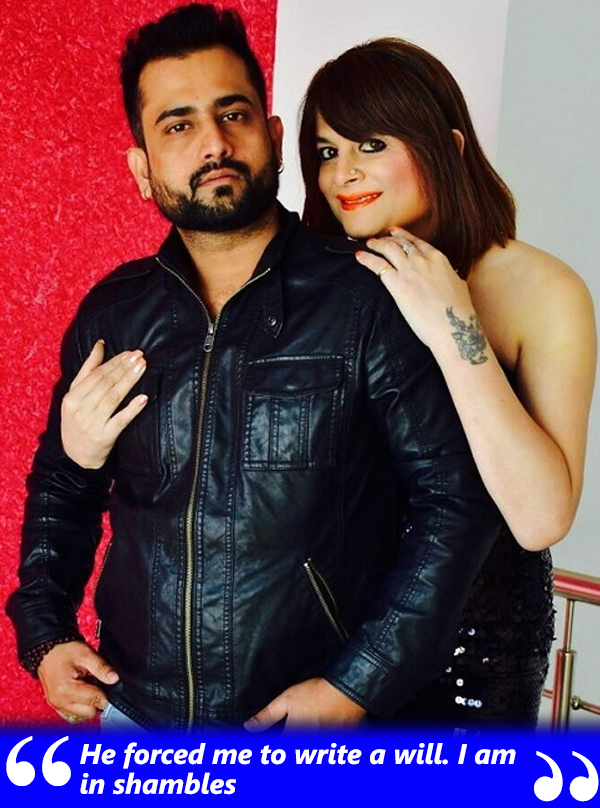 Ramnik also claims that you lied to him about being able to conceive...

Kya ek ladka jisne sex change karwaya hai, wo bachcha de sakta hai? Ye to anpadh (illiterate) aadmi ko bhi maloom hoga. Ramnik is lying. He only wants my property and car. I have proof in the form of bank transactions which state how I sold my 1 BHK in Goregaon West for Rs 1 crore 6 lakh and used Rs 60 lakh from that to buy a pent house in Bhopal. I made the payment in one go and possess photo copies of the cheques. I then bought a car worth Rs 20 lakh from Mahindra Motors in Hoshangabad. Ramnik doesn't earn a penny. Wo apni beedi aur sharaab ke paise bhi mujhse leta hai.
Why did you marry a man like that? Didn't you know from before?

He told me to manage expenses for a year and he will take over post that. Do number ke kaam karke, bhaigiri karke kabhi Rs 2,000 kabhi Rs 3,000 ghar pe lata tha. Later, he would take back the same money saying that he needed it for petrol or alcohol. He also got his friends home. I would lock myself up in the upper floor of the penthouse and they would keep dancing under the influence of alcohol. Maine usko bola bhi ki mujhe tumhaare dost aiyaash aur darubaaz lagte hain. A day might come where they will kill you and rape me. Hence, do not get them here. But he did not listen to me.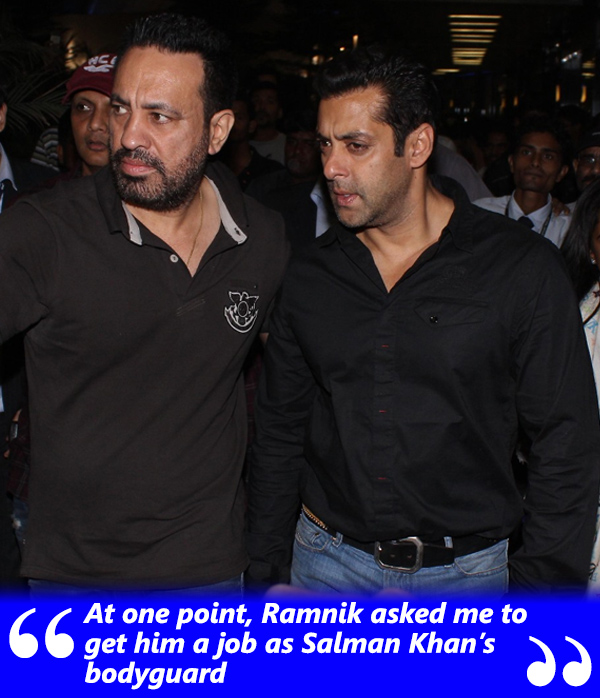 Go on...

He further told me that I did a favour to you by marrying you and you should transfer the property in my name. Why should you give the property to your mother and sister? He beat me up and forced me to write a will. He also beats his mother and brother, who has a bad name in the society. Ramnik has beat up the society guard and secretary in the past.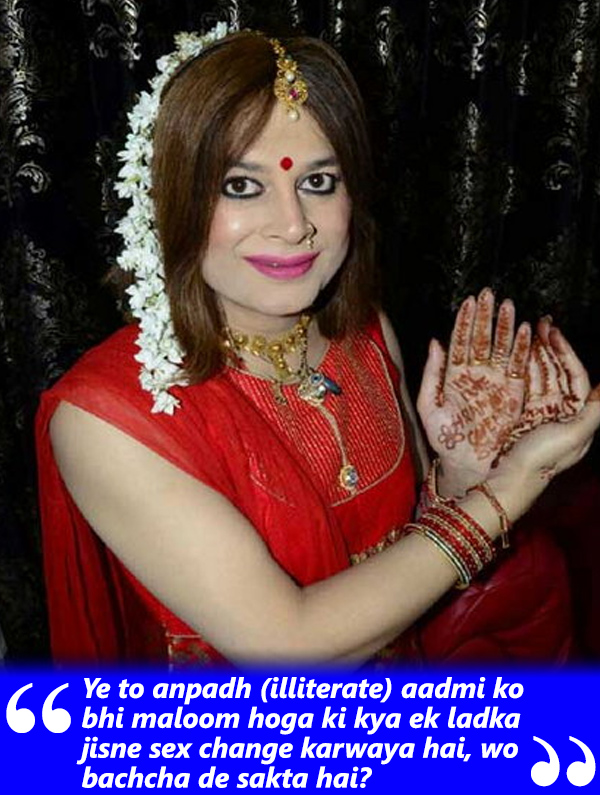 Ramnik said that he suggested adoption and IVF but you refused...

How will I take care of a child when I can't walk and talk properly? What if I slip and fall while holding the baby and the baby dies? Who will be responsible? He once asked me to withdraw Rs 5 lakh from a fixed deposit and make arrangements for a test tube baby. At one point of time, he asked me to get him a job as
Salman Khan
's bodyguard, the other he needed Rs 10 lakh to get a confirmed seat for IAS. He then changed his mind and wanted Rs 10 lakh for setting up a business. What is this behaviour? I am in shambles (tears up).
Image Source: drama, hdpics, newzy & topsy