Boney Kapoor Breaks His Silence On Sridevi, Janhvi & Arjun
All you wanted to know about Janhvi, Sridevi and Arjun--- straight from Boney Kapoor, who was in a candid mood on Sunday and didn't beat around the bush on whatever we asked him...
It's an interview that every one was waiting for. Boney Kapoor, the man who has undergone a lot since his wife Sridevi passed away, is finally ready to talk. And he does it FIRST with SpotboyE.com.

We caught up with the filmmaker at his Lokhandwala residence, Green Acres, on Sunday night.

Excerpts from the conversation that followed:

Be honest. Did you sleep well on Thursday- the night before your daughter Janhvi's debut film Dhadak hit theatres?
(Smiles) Honestly, I slept well. I was very sure of the start that Dhadak will get, I knew it will be lapped up. It had been a long time since we had a real good love story. Dhadak takes us back to the good, old days of nice songs and innocent romance--- on the lines of Aamir Khan and Juhi Chawla in Qayamat Se Qayamat Tak, Sunny Deol and Amrita Singh in Betaab, Kamal Haasan and Rati Agnihotri in Ek Duuje Ke Liye.

That kind of chemistry between two newcomers is always accepted if the content is good- and what better than Sairat? Plus, Karan Johar (producer) and Shashank Khaitan (director) adapted it very well for the Asian diaspora, the film released on a wide scale, the momentum had picked up from the first promo itself for various reasons- it's a Dharma product, Shashank had given two hits prior to this (Humpty Sharma Ki Dulhania and Badrinath Ki Dulhania) , the lead pair was fresh, and then there was an element of how Sridevi and my daughter look like and how she performs. And, I am sure the audiences are not disappointed. The collections are speaking for themselves.

I have been getting clippings on my phone of people dancing in theatres to Zingaat. It's a wonderful feeling.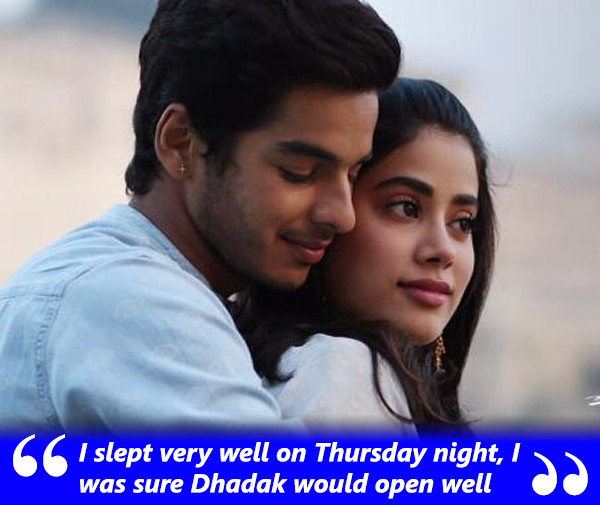 What's Karan's reaction? Did you speak to him after the movie released?
Well, I spoke to him when he saw the film first time.

And?
He was elated. He was extremely happy about Ishaan and Janhvi, both. He told me that Janhvi is a revelation. Ishaan accomplished himself quite well in Beyond The Clouds.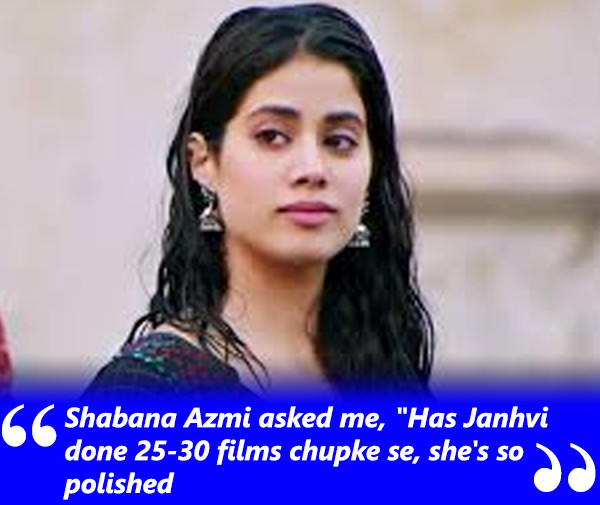 Please continue...
Shabana Azmi told me 'Has Janhvi done chupke se 25-30 films that you haven't released? She looks so polished on screen'. Rekhaji was in tears.

And these people are in different league. They don't say things for just the heck of it...
Yeah, absolutely. Else they could have been just polite, said 'Good, Good, Good' and walked out. Then, Javed Akhtar called up the next day. In fact, he called up even today and told Janhvi that he still can't get over it that how she managed such a difficult role in her first film.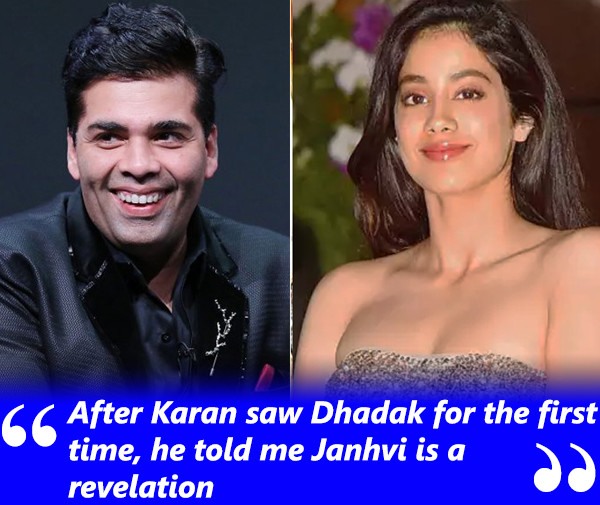 Ishaan is of course a good actor. He had proved it in his first film. Let us not forget the circumstances Janhvi found herself in. Almost half of Dhadak was shot after Sri's demise. It requires great courage in such conditions to play the part. I had always told her: Never try to act, just become the part. And she did!

Sri and I had seen quite a few scenes much before we left for Dubai. We were in the car and I asked her what she thinks of her. She said that I should answer that question first. I replied: The good thing about her is she is not in awe of you.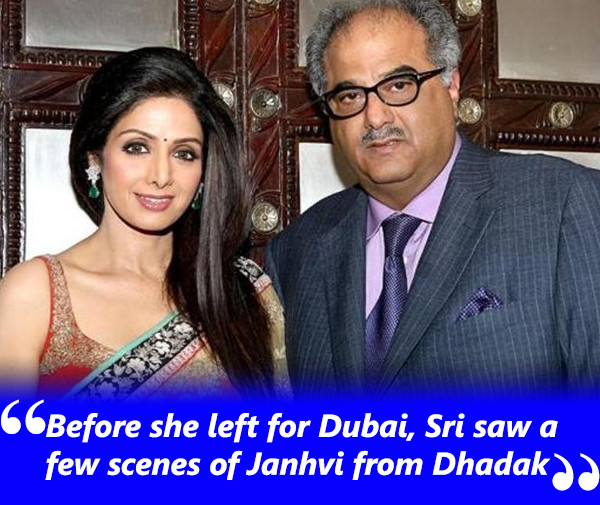 We have had several cases of children of big stars who are in major awe of their parents.

Personality traits cannot be changed, even the voice can be similar--- but here Janhvi's voice is different than her mom's.

Yeah, she has a peculiar voice...
I would rather say vulnerable and not peculiar, the vulnerability brings in innocence and that makes her endearing.. I don't know if you know this but Janhvi is a big movie buff.

She is a big fan of Raj Kapoor, Dilip Kumar, Madhubala, Nutan, Waheeda Rehman, Vyjanthimala. She has a big collection of their films and I recently even asked Bimal Roy's son to send us some of Bimalda's films which we can't get now.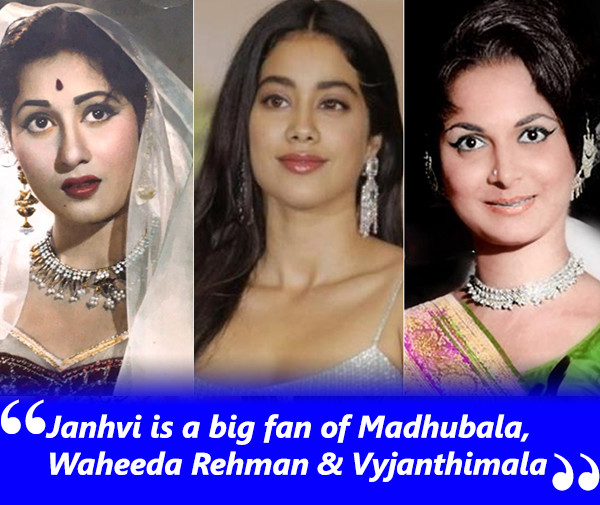 And as we speak, Janhvi is watching Guru Dutt's Kagaz Ke Phool in the other room now.

Yes. We are really blessed to have a child like her. She will achieve what she has embarked upon. The journey has just begun.

I remember meeting Sridevi when she was shooting for English Vinglish, in fact you had only helped me to meet her. She had a few things to say that she doesn't want Janhvi to enter the industry. What was the hitch? The unpredictability of the profession? And I heard you motivated her...
I wouldn't say that I motivated Janhvi. I encouraged her to let her do what she wants. Why curb someone's natural instincts? Like for one, I didn't know until Salman (Khan) told me that Arjun has it in him to become an actor.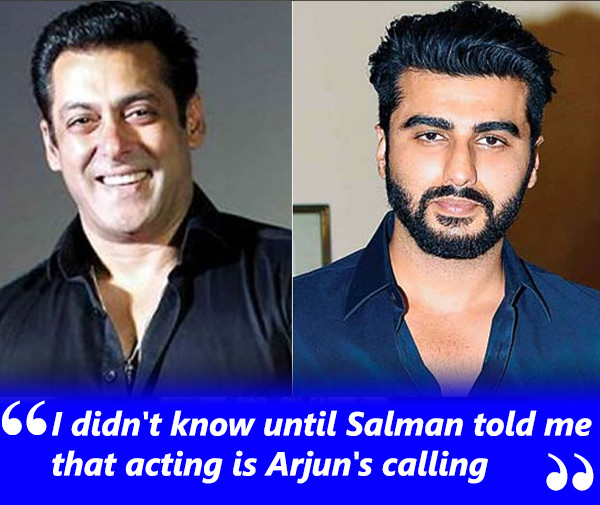 On the other hand, my eldest child, Anshula is extremely academically inclined. And Khushi first wanted to become a model- but has now shifted her focus to becoming an actress.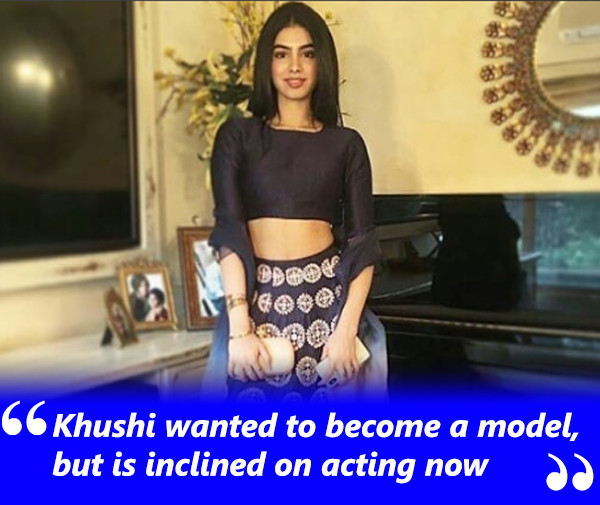 Coming to your question, the unpredictability of the profession was one reason. Sri was a perfectionist, so she put in a lot of hard work--- so yeah, she felt that Janhvi should enjoy what her parents have achieved and if at all wants to start working, should get into a profession where there is comfort. We have no fixed hours here, you see glitter and glamour on screen- but it's not easy to set up and enact all that.

So, what was the flash-point where she agreed with Janhvi, saying, "Theek hai, I am with you'?
Well, it eventually seeped into her that this is what my daughter wants to do and she agreed with me--- and became very supportive.

You must have spent some sleepless nights, torn between the two. It happens with me at home...
We had that faith in her that she can look after herself, not do anything wrong and not get carried away. That was the assurance.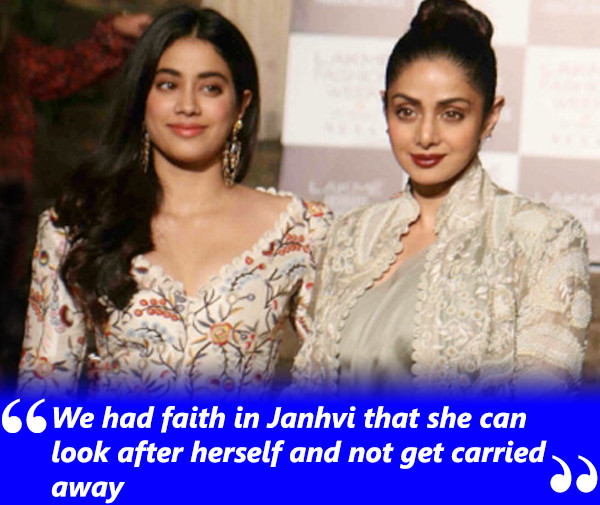 But kabhi laga, kaise agree karvaun? How should the two converge?
There was hesitation, there was reluctance. But it didn't go beyond that.

Tell me 3 scenes from Dhadak which you think stand out...
Why 3? She is consistent throughout the film.

Sure. I have already seen the film twice and I am sitting with you on Day 3...
It's a great role. The first requires her to be commanding and yet seek attention.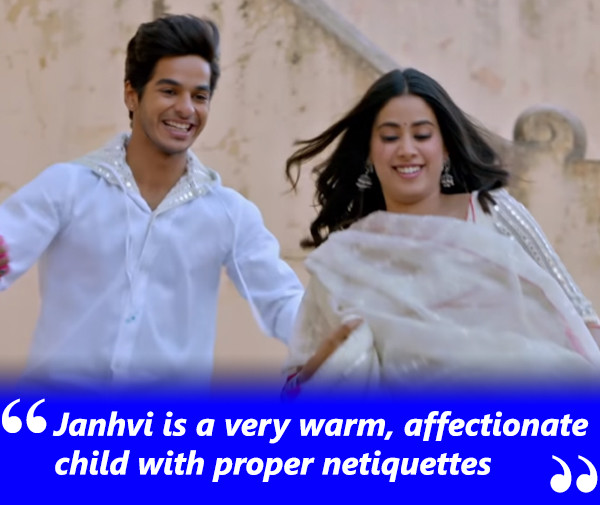 Are these elements in real in her?
No.

How is she in real life?
She is a very warm, affectionate child with proper netiquettes. All those who have interacted with her tell me that. I am fortunate that people have to say such good things about all my four children- they say that they have been very well brought up.

What advice have you given her at present?
Keep things simple. There is a lot of negativity in our profession. Different people have different agendas. Just do your work with honesty and sincerity, they will all start talking positively about you one day.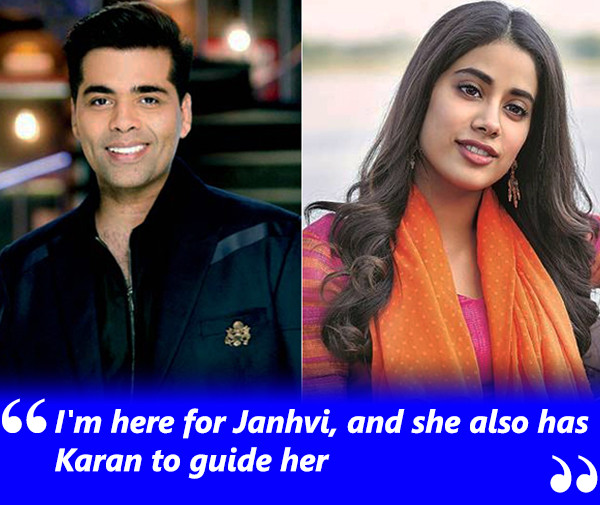 Will you be having a say in the projects she takes up?
It's early days yet. I had seen Sairat. Moreover, she was in good hands. I knew Sairat was being scaled up. I know how changes are done to suit the Hindi film market. I myself have handled 16 such films as a filmmaker.

I will be there to guide her for sure. She will also have Karan to guide her. At the same time, I would leave the final decision to her. Even Sri used to take decisions on her own. I remember Sri's mother telling me few times that I should convince her to do such-and-such film. I did that once and failed twice. That time I was just a filmmaker, our relationship hadn't gone the way it finally did.

Did that one film click?
It was a South film.

Did it click?
No.

So, the judgment was more or less correct?
Yeah. Sri's instincts were very strong. I want Janhvi also to polish her her instincts and take decisions independently. Decisions go wrong but if you have taken them yourself, you won't blame anybody and it won't disturb you. I have taken certain decisions where I went wrong when I was called the manipulator. If I was smart, I wouldn't have gone through what I went through.

Since you just spoke about certain decisions that you took, let me ask you: How are things going financially on your front?
All is well. Let's not get into that.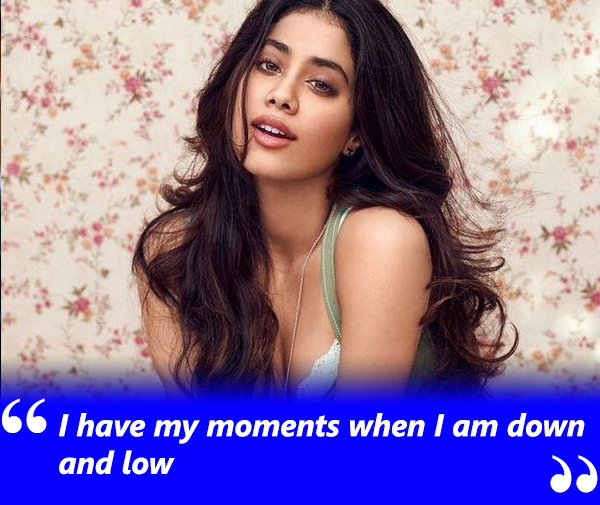 Is Janhvi more like her mother or you?
She's got good points from both of us. Also, she has her own individuality. She knows what she wants to do and what she doesn't want to do. And, I respect that. Everything will be discussed at home but the final decision will be her's.

As a single parent now, do you have do's and don'ts for her? Itne baje ghar aana hai...
I am a friendly father. I have been through this age. I know its pitfalls and the bright spots. All my children are within limits. As far as her career moves of Janhvi are concerned, she will have Karan and me around.

But I won't live forever. She is young. I am 62-63.

Let's not say that you won't live long...
I am not being philosophical.

It's happened to you twice. What keeps you going? Difficult is a modest word...
My shock absorbers are strong, physically and emotionally. I wouldn't lie. I have my moments when I am down and low. But I gather myself when decisions are to be taken.

Today, I am prepared for anything. I don't fear anything. I am ready to face. That a streak/trait in me that has kept me strong. I can carry on with life with eventualities that have not been good.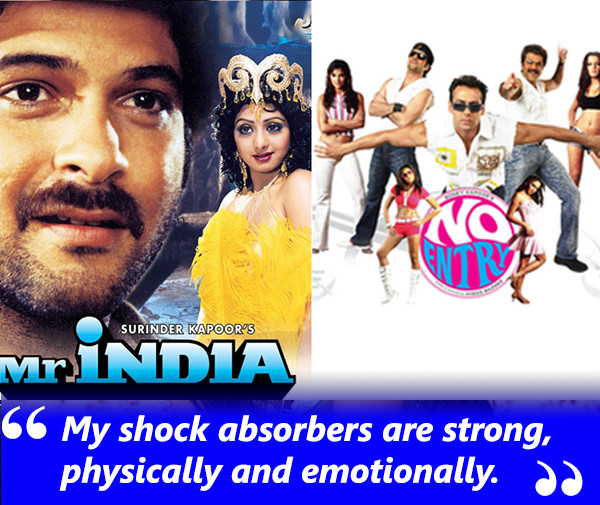 Mr India and No Entry--- Part 2 is being discussed for both?
You will hear something soon. For now, I have announced one film.

So you are coming back in a big way...
I wouldn't say that I am coming back in a big way. I never went away. I had a lot of goodwill and I hope the respect and good wishes continue. I managed to do films in my rough times too - Tevar, Mom, Wanted, Milenge Milenge, No Entry. Unfortunately Tevar did not do well, Ditto for Milenge Milenge, though the reason was because it got delayed.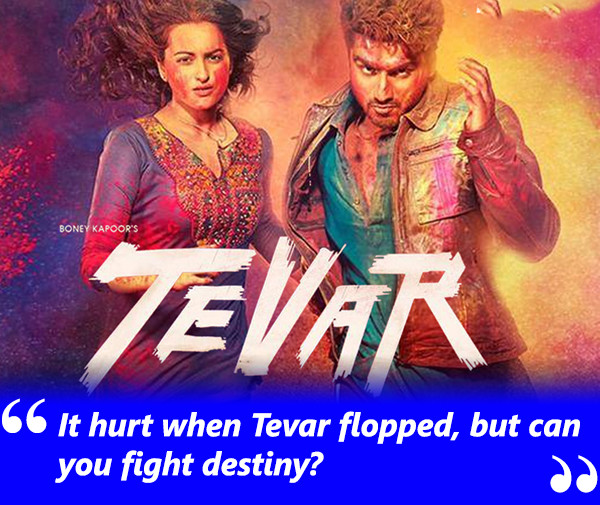 Did it hurt when Tevar didn't do well? It had your son Arjun in the lead...
Of course, it hurt.

Did Arjun say anything?
No, and he never blamed me for it. In fact, the subject was chosen by him only, I had shown him 3-4 subjects and he chose Tevar.

There were disagreements between him, me and the director (Amit).

So, it wasn't a smooth ride?
It was a smooth ride- but the casting of the film, release date, thoda tha. All the same, healthy discussion hota tha. Us picture ki kundli shayyad aisi thi. You can't fight destiny.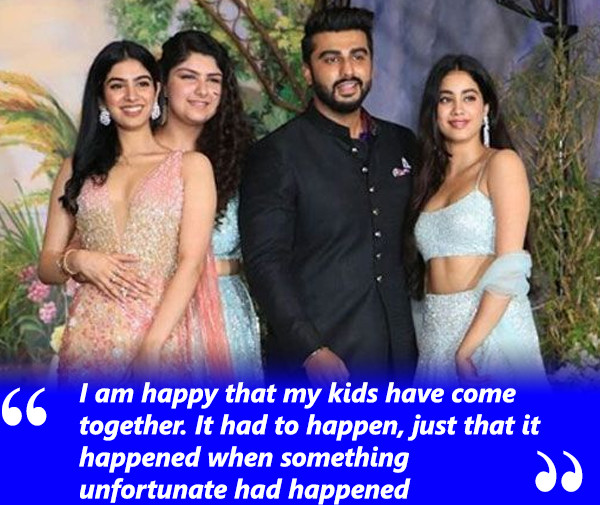 Talking about Arjun, I need to touch upon how he, Janhvi, Khushi and Anshula have come together now. Does it make you more at peace?
As I said, I am blessed to have these four. They love each other a lot and I am glad that they have come together. It was due to happen anytime, it just happened when something unfortunate happened. They are all my blood and they had to come around.

I give credit to all four, but yes, more to Arjun because he is the eldest. He flew in to Dubai to be with me. Anshula was in Mumbai with Janhvi and Khushi. They have happened through two different mothers but why should they get affected? They need their father now, and I am going to be around them.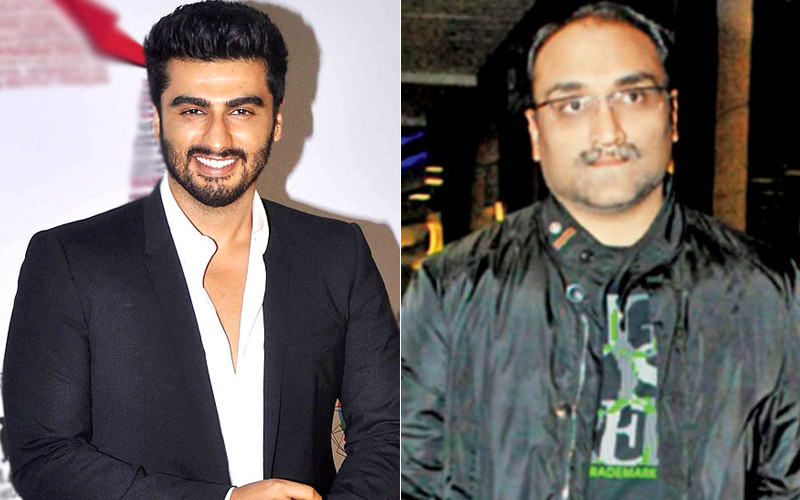 Arjun has now settled down. How much do you guide him?
Arjun is a sensible boy. His sensibilities have been clued to how the He travelled with me for many films- Wanted, Pukar, Shakti. He has handled the post and done a lot of running around. Experience is the best teacher. I will be around for him always, plus he has Aditya Chopra (YRF) to guide him. He too is in safe hands.

Now, please go and see Dhadak in a theatre...
(Smiles) Janhvi saw it in Gaiety-Galaxy and came out very happy. As for me, I don't go to theatres. I get very ruffled if even some small thing is not in place- sound, picture quality...

Like your wife, you also are a perfectionist...
That's why we got along so well (smiles).