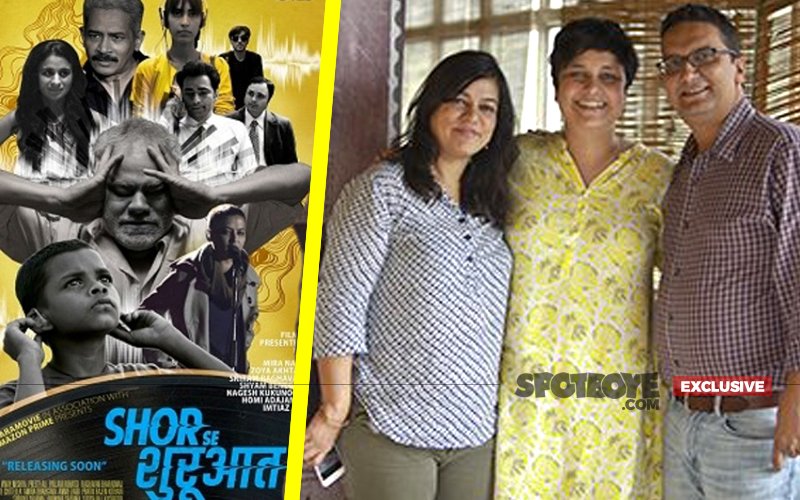 Short films as a genre have been limited to film festivals and niche audiences till now but that may change soon and we will have the production house Humara Movie to thank for it.

Preety Ali, Vinay Mishra and Pallavi Rohatgi are the founders of Humara Movie and before Shor Se Shuruaat, an anthology of seven films based on the theme of noise, they gave us Shuruaat Ka Interval, which did quite well. SpotboyE.com caught up with them for a freewheeling interview.

Preeti, Vinay and Pallavi are the reason why we have a brilliant anthology, coming our way on December 16.

They spoke to SpotboyE.com about the various aspects of making short films, the benefits, the problems, the favours they need to call in and above all getting the well renowned filmmakers on board.

Excerpts from the tete-a-tete:

Humara Movie is a cumulative effort of 3 people. How are the responsibilities divided up?
Preety is the senior most in this space, with over 20 years of experience in diverse roles. She leads the effort and can be called the creative producer of the group. She provides creative clarity on our projects.

Pallavi is a private equity, debt finance lawyer having worked in New York for many years. Coming from a high stress and meticulous industry she handles operations of Humara Movie and ensures maximum productivity. She also handles international exposure and investor relations apart from legal aspects.

Vinay has been an entrepreneur for long and look after the strategic focus of the company.

All 3 come together and work together very often with overlapping roles as in any other start-up.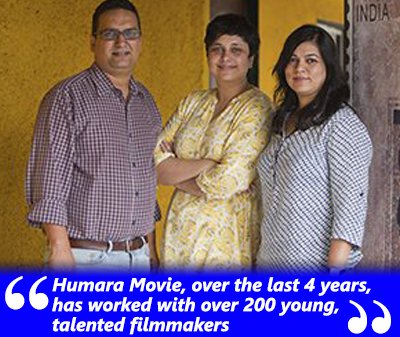 What is the Shuruaat franchise all about?

Humara Movie, over the last 4 years, has worked with over 200 young, talented filmmakers. The goal was pretty simple from the beginning – let's work with the next generation of talent in the Indian industry and move along with them. Shuruaat (which means beginning) was a logical step for us. We wanted to work with first time directors, and take their content to a larger audience (through theatrical, festivals, OTT platforms etc.).

Humara Movie is taking small steps with these filmmakers. We want to use this 'shuruaat' to work on larger projects with these talented filmmakers.

At the box office, did you manage to break even when the first film of the anthology which released in 2014?
In the first edition of Shuruaat (called Shuruaat Ka Interval) we had 4 directors (Vikas Bahl, Anand Gandhi, Vikramaditya Motwane & Imtiaz Ali) mentor 8 filmmakers. It was released theatrically and is available on Netflix globally. We received critical acclaim and audiences liked it. Over a period of time it has recovered its money. Humara Movie is extremely happy with Shuruaat Ka Interval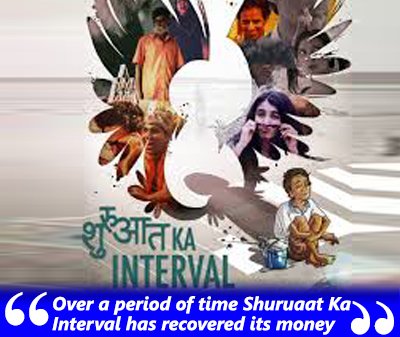 This is the second film in the franchise. What has changed between Shuruaat Ka Interval (2014) and Shor Se Shuruaat?
Unlike the previous edition where we crowd-sourced the filmmakers, this time we got eminent directors to nominate someone they felt should be making a film (could be their assistant, cinematographer, or just someone who they felt should be making a film). This concept came from Preety Ali - and the mentors really liked it. So, this year there is direct involvement of the mentors as they have also nominated the people they wish to work with. Moreover, this year the mentor -mentee involvement is one-to-one.

Why make an anthology and not a single, feature length film?
Shuruaat is about giving young talent a chance, identifying that talent and presenting it to the world. 7 short films give us the opportunity to showcase all of that. It also gives the audience an ability to look at the next generation of talent


What difference does a mentor make to a film? Does it ever end up being ghost-directed by the mentor of the film?
Mentoring gives direction. It ensures that the quality of the product is pretty high, else the mentor will not sign off. And, no, no one ghost directs as a mentor. Mentors are involved, but they know that this is the film of their mentees and they are just providing guidance. Mentors are involved throughout the process but we haven't seen them interfering.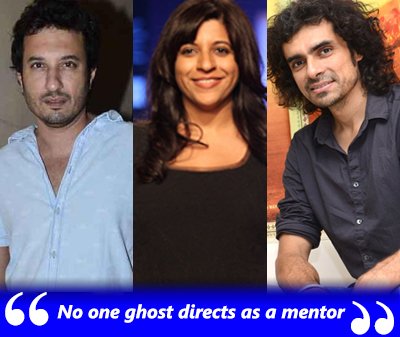 Industry folks maintain that production houses bring in new directors because they don't have to be paid like the big names. Therefore the production house is always in profit. True or false?
Actually even the audience is not very keen to pay (Laughs). If production houses were to make profits with new directors then there would be a large number of companies like Humara Movie. One has to do a diverse set of activities and also look at the horizon of one's objectives. We are looking long term and we feel this will help us get there.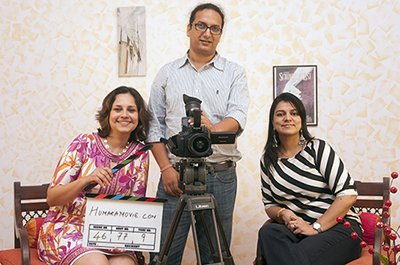 As a production house backing independent films, what are you looking for in scripts and directors?
We are looking for a unique story, or a unique treatment in the scripts / ideas. We are a content based company which believes there is an audience for any kind of a story, if well told. While choosing a script, we look at the idea, the person behind it and how passionate that person is and whether we are confident that they will deliver in terms of quality and the budget.

Does Humara Movie receive a lot of scripts on a daily basis? If yes, how many reach the filmmaking stage?
Humara Movie makes 5-6 films a month. On an average we get around 20 scripts a month.

When Humara Movie backs a project, how concerned are you about the return on the investment?
Our primary concern is to make a good project and in the right budget. In the short film space we have various objectives - one of them is return on investment.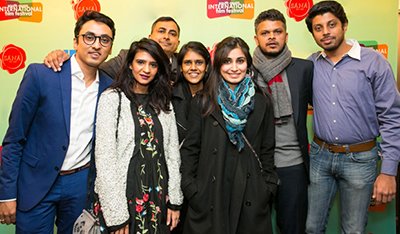 Because these films are helmed by young filmmakers, does money ever become a constraint?
Budget is always a constraint. We work with tight budgets and take huge favours from partners to get the films made. Money is a huge constraint.

What comes after Shor Se Shuruaat?
We are working on multiple feature length films now - very excited about a film, tentatively titled Reincarnation, to be directed by Gaurav Bakshi, who is a first time director. We are also working on many web series. We will continue to make quality short films.