Bulbbul Actor Avinash Tiwary: 'I Thought That The Audience Would Look At Satya Differently Than They Did'- EXCLUSIVE VIDEO
As the Tripti Dimri and Avinash Tiwary-starrer horror film Bulbbul clocks in one year this month, Avinash talks about the reception to the film, his journey in showbiz, his involvement in Neeraj Pandey's The Bihar Diaries and more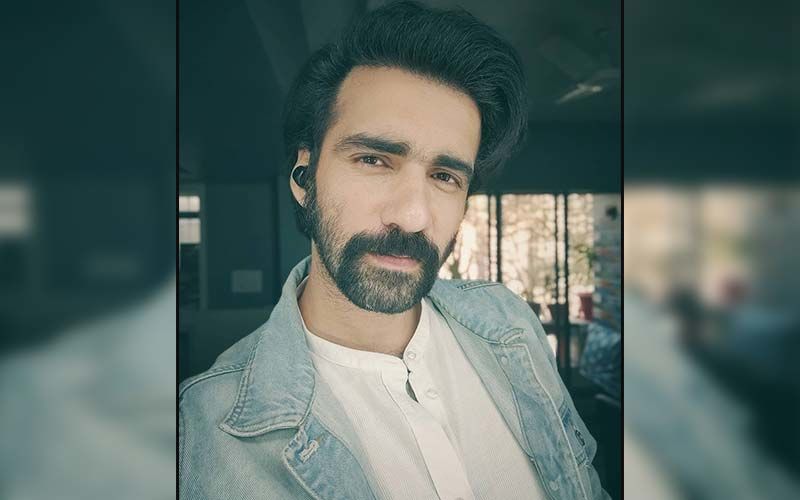 Avinash Tiwary has showed extreme range of his histrionics with his choice of films like Laila Majnu, Tu Hai Mera Sunday or Ghost Stories. Last year in this month, he had a release with Bulbbul that shattered horror cliches and emerged as a critical success and this year he had a release with Parineeti Chopra's The Girl On The Train.
In an exclusive conversation with Spotboye.com, the actor talks about his entry in the profession, life after The Girl On The Train, the response to his character in Bulbbul, his involvement in Neeraj Pandey's Bihar Diaries and more. Read excerpts from the interview:
Avinash, you were pursuing Engineering and no one from your family had any connection to films. So, how did your interest originate in this field?
I really have no memory of wanting to be an actor. But when I first acted, it was the first time in my life that I got to be with myself and away from my family, and that led to some kind of introspection. I was a fool then to think that I was good at acting. I had no way to figure that out as I had never taken a class or acted anywhere other than my school or college plays. But I truly felt that I would be good at it and I should go and train myself for it.
The day I had that conversation with myself, I decided to have that conversation with my parents, who did not want me to pursue acting as I was already doing my engineering and they wanted me to complete that. It took a lot of time to convince them but they understood eventually. I can't really pin point to a certain moment but it was one day of a conversation with myself that affected my career choice.
Not many people know that you started your journey from TV, and in our industry the success rate of actors who switch from TV to films isn't that high. How was the transition for you?
When outsiders, who don't have an idea of how the industry function, start in showbiz, they don't know how to go about things. When I started, an actor had only three mediums to do something, theatre, television or films. I had done my acting training in Delhi, then went to New York Film Academy, and when I returned, I thought I was ready to jump into the world of acting. That's when I met veteran filmmaker Mr Lekh Tandon, who actually got Shah Rukh Khan into television.
I wasn't that keen on doing TV but he was doing something on DD National and I realised that DD National had reach all over the county but people around me hardly watched that channel. So, I thought that by doing that show, I will be able to maintain my novelty as an actor and also earn my bread and butter. So, I decided to do two shows on DD with Mr Lekh Tandon and because of that I am able to have a house today in Mumbai.
After that I took a break from Tv as I realised that I was stuck and had become a little laid back. Eventually, I did a show called Yudh with Mr Amitabh Bachchan and it was directed by Ribhu Dasgupta and Anurag Kashyap was the showrunner for it. And that actually, I think, made people believe that I might be talented if I am standing next to Mr Bachchan in the same frame. Things started getting slightly better for me from thereon. Television was never a step towards films for me. You are just looking for your survival and making sure to be able to keep growing. Thankfully I have been able to do that which is why I was able to do films later on in my life.
You had a big release with The Girl On The Train this year as it had a big production house backing it along with some big co-stars like Parineeti, Aditi Rao Hydari and Kirti Kulhari. How did the film impact your career?
Thankfully, I have been blessed to work with big production houses. The Girl On The Train was an interesting film that came from Ribhu, who directed me in Yudh too. I enjoyed the way he was looking at it and I thought let's go ahead and have some fun. While doing it I realised how fortunate I was to get an opportunity to work with such great co-actors right from Pari, Aditi and Kirti and even Natasha. It only helps you when you have great actors surrounding you. But I received mixed response for the film and it's all a learning process.
Most of your roles till now have some similarity, like they start out normally but then go ahead to have a psycho or a whacky side to them. Do you think the industry has stereotyped you in such roles?
It's too early for the industry to stereotype me. On the contrary, look at the kind of films I have done. I started with Tu Hai Mera Sunday, which was a slice of life film and it's my favourite. Laila Majnu was an intense love story, while Ghost Stories was a ghost story. Bulbbul is a fantasy, fiction drama set in a periodic setting, which is absolutely different from what I had done and The Girl On The train is a completely different thriller based in London.
But I do understand when people try to point out similarities between these characters as all of them have a lot of shades and some of them are grey and might look dark. But I find it beautiful because as an actor I am able to express all this variety in just one part. Whereas most of the actors that I see around are doing that one spectrum of colour and they just keep playing with it, and that is what I feel is stereotyping.
I have been doing all kinds of characters and I feel very honoured and blessed that even after Laila Majnu disappeared just after one week in theatres, people in the industry had thought that they could reach out to me with this kind of work. It's only a validation for all the hard work I have put in and I really hope that I make sure to maintain their trust in me and it just gets stronger form here.
Does playing such dark roles ever take a toll mentally on you?
That is our job and it is what it is. It can take a toll to some extent, but I think it can happen in any other job as well. I wouldn't say it is easy but I chose this job. My only problem is that more than what I have to deal with, it's about what people around me, like my family, have to go through. It can take a toll on you and they can get affected by it and that is what I worry about. But thankfully, I have been able to snap out of it much faster than I thought. Also, when you have ongoing work, it works as a catalyst to get out of that space and zone.
Your next project is the show Dongri to Dubai with Excel Entertainment. What can you tell us about that?
It is based on the Indian bestseller by the same name, written by Hussain Zaidi. The story is based on the crime scene in Mumbai since the 1950s to early 2000s. It's supposed to come on Amazon Prime Video and is directed by Shujaat Saudagar, who directed Rock On 2 for Excel earlier. It' become an epic ongoing show now. We have been shooting it since early 2020 and then the pandemic kind of derailed our pace. But I am certain that whenever it comes, people will take a notice of it.
You are known to speak your mind and heart out. Does it ever concern you that being so blunt so early in your career, might affect your prospects?
My intention is never to hurt anyone. I don't remember being personal about anyone. Everyone has opinions and views and I can put mine out and have a discussion. I like to discuss ideologies or situation but I don't like to discuss people. So, I don't fear anyone getting offended and as for ideologies, we can always have conflicts and different viewpoints and we are allowed to express that. I don't understand the fear of expressing. And if people don't like my viewpoint, they can say that to me too. One of my recent efforts is to live without fear. I might have a limited career or life, but at present I don't want to live out of fear. I don't want to set that example for younger members of my family. I love to be fearless.
This month last year, when Bulbbul released, it kind of shattered the clichés of Indian horror films, and received a lot of praise, especially Tripti Dimri, whose portrayal of the eponymous entity deservedly got a lot of appreciation. Do you feel like your performance got a bit side-lined though?
I don't look at it like that because the story was Bulbbul's story. What really happens is that as an audience, we judge performances based on the characters that we like or dislike. If you enjoy the character, you feel the actor has done a good job in it. Having said that, Bulbbul had some amazing actors and fantastic performance. If I am able to say I am one of them, I am extremely proud of it.
I won't say I felt left behind but I thought that the audience would look at Satya differently than they did. It's a post film release conversation you have with your friends and family, when you realise the difference between how they looked at your character and how you did. It's all a learning process for me to see how my work reaches out to people, contrary to how I interpreted it. No one came out and told me that my performance wasn't good, what was said that they didn't like Satya, and that's how the director wanted the character to reach out to the audience and I am glad with that.
Bulbbul will always be a special film in my career as I know how much credibility it made me earn after Laila Majnu. The two films were on two different spectrums but were both acknowledged, and we both are very blessed to have such films in such early stages of our career.
You had signed a multiple film deal with Balaji Motion Pictures. After The Girl On The Train, has there been any discussion on the next project?
We did discuss a couple of films, but nothing has worked out at this point. I have signed some projects with other production houses to do after Dongri To Dubai though, but I can't talk about them right now. If we didn't have a pandemic, I would be really busy till the end of the year. It's a good phase professionally and I am grateful for that.
One of those projects is reportedly Neeraj Pandey's The Bihar Diaries. What can you say about that?
I am not confirming that I am doing this, but there was a conversation and we are still trying to take it forward. Let's see where it goes.




Image source: Instagram/avinashtiwary15