Darshan Kumaar On His Journey In Showbiz: 'It's Not Easy For An Outsider To Make It Even After Getting Launched Opposite Priyanka Chopra Jonas'- EXCLUSIVE
Darshan Kumaar on his 20 years journey in showbiz, working with big names like Salman Khan, Anushka Sharma and Priyanka Chopra and his upcoming releases including Farhan Akhtar's Toofan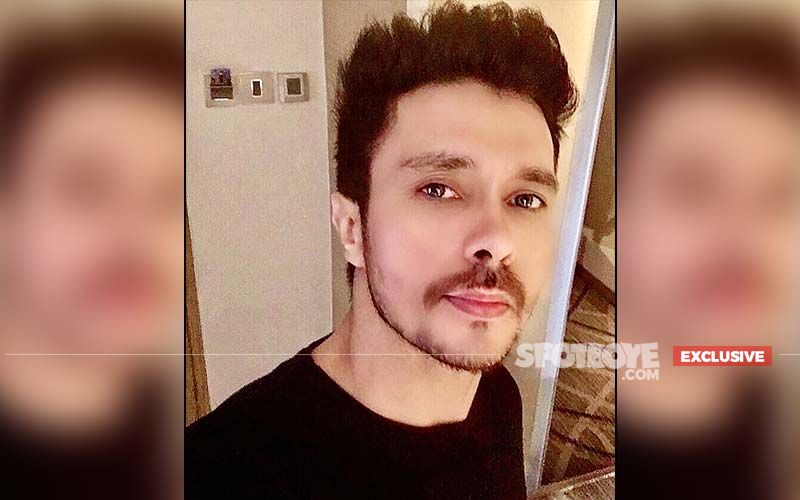 In an exclusive conversation with Spotboye.com, actor Darshan Kumaar, who started his career almost 20 years ago with cameos in Mujhe Kucch Kehna Hai and Tere Naam and went on to star opposite Priyanka Chopra Jonas in his leading debut, Mary Kom, talks labout his journey in the industry. He also discusses the perks and drawbacks of working with big stars like Salman Khan, Priyanka and Anushka Sharma, what he learnt from them, getting success on OTT, his upcoming releases Toofan and the untitled thriller with R Madhavan, Aparshakti Khurana and Khushali Kumar, and more. Read excerpts from the interview:
You started in showbiz with cameos in Mujhe Kucch Kehna Hai and Tere Naam. It took you more than a decade after that to get your first lead role in Mary Kom opposite Priyanka Chopra. Seven years after that, you are finally getting the recognition every actor desires. How has this almost 20 years long journey been for you?
It has been a rollercoaster ride. I was in Delhi doing theatre when I got the chance to do a cameo in Tere Naam. This amazing opportunity to work with Salman Khan and Subhash Ghai, gave me the vision to move to Mumbai and explore this profession. When I came here in 2002, I was getting these small, hero's friend kind of roles but I was clear I wanted to do something better. Everything was new to me and I didn't even know how to start, where to go and whom to meet. So, it was tough initially. However, during this waiting time, I wanted to work on my craft, so I continued theatre by joining Neena Gupta and Rajendra Gupta's group and I performed a lot with them, even internationally. I learnt a lot there but suddenly Neena ma'am wanted to take a break from theatre. From childhood I wanted to join Naseeruddin Shah Sir's group. Finally, I had the chance, so, I chased him and finally got a chance to work with him and now it has been 15 years and going.
While working with Naseer sir, I was getting appreciated and even got some film offers, but not the kind that I wanted to do. Even Naseer sir told me that I was a good actor and should wait for better offers. Eventually, I got Mary Kom and NH 10 when Parag Mehta and Shruti Mahajan saw one of my performances in Prithvi theatre. I gave a lot of auditions after that, got Mary Kom and my life changed. But even after doing a lot of films, it was a struggle. It's not easy for an outsider to make it here even after getting launched opposite Priyanka Chopra. But fortunately, OTT opened new horizons and now I am getting good work and appreciation for it too.
You are one of the few actors who have been a part of all four mediums of acting—theatre, films, TV and digital. How has the transition been and was there any takeaway you carried from one medium to the other?
Thanks to Naseer sir, I learnt you need to be true to yourself and your character irrespective of the medium. That's what I am following ever since as I believe acting is one of the most difficult job in the world. You have to stay in your character a long time and the actor should become the character.
While switching the mediums, did you ever face any resistance?
I never faced any resistance, rather the appreciation from theatre helped me get my TV shows Baba Aiso Varr Dhoondo and Devon Ke Dev… Mahadev, and I was loved there. Out of habit, I would read my lines all the time while my co-actors would be surprised by that. I used to watch myself in each episode to observe how was I doing, and that worked in my favour when I joined films. My hard work in films is what transitioned into OTT as well.
OTT has indeed created a new avenue for actors, but with so much content coming up now, do you feel that this phase is going to be temporary? Since with so much work coming up, a lot of it might get lost.
I don't think so as the audience has changed a lot as well. They want to see real stories and characters on OTT. Everyone has the access to watch global content now, separate the good from the bad and figure out what they want to see. It has also made our makers cautious of putting quality work that is on par with the international stuff. So, there is a good healthy competition and I see it heading in a good direction forward in future.
You have worked with big names including Salman Khan in Tere Naam, Priyanka Chopra Jonas in Mary Kom and Anushka Sharma in NH 10. What did you learn while working with them?
When I performed with Salman bhai in Tere Naam, he appreciated me a lot, assuring me that I am a good actor and will shine one day. Since I was new, I didn't even know how to face the camera, so it was my first experience to observe and learn by watching him.
By the time I worked with Priyanka, I had worked a lot with Naseer sir, so I was a bit well-prepared. We didn't get to rehearse much before the film as she was busy with her work and travelling internationally. We just met once, but when we started working and I saw her passion, I was mesmerised. She wants to move ahead by taking everyone along. She helped me a lot since I was still pretty new at it. She'd do that one more rehearsal just to make me comfortable and that's what reflected on the screen. Even as a superstar, she was working doubly hard for me.
As for Anushka, I was trying to stay away from her before the film as I am more of a method actor and our characters had to share that vibe in the film. I didn't even say hi or hello to her and she used to think I was rude. But once we began promoting the film, she saw the real me and was surprised by that.
But do you think working with big names make the filmmakers see you as a second fiddle and not as their lead actors?
I don't think so as it is the audience who accepts stars and their kids easily because of their love for the stars and the curiosity to see their kids perform. As outsiders, we have to give a test everyday until we reach a certain point. Once Anurag sir said that star kids need one film to arrive, while an outsider needs five-seven films to reach that same place. It happens with everyone, but I don't get disheartened as I am learning a lot and sooner or later, I will get my due.
You have done a lot of supporting roles. Do you think it's time for you to switch to leading roles?
Actually, I am getting leading role offers on a weekly basis, especially after Avrodh: The Siege Within and Ashram. But I am focussing on big producers or directors as otherwise your film gets lost. It happened with a film that I did called Mirza Juliet. Most of the people don't even know about it as it wasn't marketed well. Very few people saw that film and the critics gave the film one extra star just for my performance and they even said that I should be given more lead roles now as I am ready for it. But the film only didn't reach people, so that's why, now I avoid those kinds of films. I put my heart and soul in that film and when it didn't reach the audience, it was disheartening.
You will be next seen in Rakeysh Ompraksh Mehra's Toofan. How was your experience working with Farhan Akhtar, Rakeysh and Paresh Rawal?
Farhan and I did two-three months of boxing training with a coach from Hollywood who had trained eight pro boxers in his career before. It was an amazing time and every day we would train for seven-eight hours. Farhan would take care of me like an elder brother. Working with Rakeysh sir had been a dream. I can't discuss much, but I tried giving some ideas and suggestions to him about my character and he was always supportive and accepting of them. He gave me complete liberty to explore my character on my own terms. He appreciated me, saying I have a bright future. Even Paresh sir was very supportive and inspired me a lot. I was raving about him while talking to him when he told me that even he had seen my work in NH 10 and really liked me.
You are also working on a T-Series film with R Madhavan and Aparshakti Khurana that will serve as Khushali Kumar's debut too. Tell us about that film.
The film is wrapped up. It's an edge-of-the-seat thriller and I had a great time working with Madhavan. He is super cool with another level of energy and enthusiasm. Madhavan and I did a lot of one-take scenes during the shoot that even our director, Kookie Gulati sir would ask us to at least do some mistakes. It was like doing theatre, long scenes in just one take. As for Khushali, I had assumed that she might have a different attitude, being Bhushan Kumar's sister, but she was so down-to-earth, working her hardest to bring out the best in her in every shot. Aparshakti would always greet me in an enthusiastic Punjabi style, and it was so fun working with all of them that I didn't even realise when the shoot got over.
So, what are you working on currently?
I start shooting for Aashram season 3 within a week in Bhopal and talks are on for a few good films.



Image Source: Instagram/darshankumaar