After ruling the runway, Diana Penty had stepped onto the big screen in 2012 with Cocktail. The film set the cash registers ringing at the box-office but Diana Penty's career did not take flight. She returned with Happy Bhaag Jayegi in 2016 and then pulled a disappearing act again. And Diana is back in the spotlight again with two releases this year, Lucknow Central and Parmanu. SpotboyE.com caught up with Diana, after the release of Lucknow Central and she opened her heart out in a tell-all interview. Excerpts:

You are known to pull a disappearing act. Why?
You are going to see me twice this year (laughs), so I have made up for the absence in the last few years. It was not a conscious decision to be seen less, because I get asked that question a lot. I guess it's just the way it worked out. I took a little while to find out what I wanted to do next. Now I feel like I have a momentum going. Two films in a year is not a bad thing and hopefully the next year will be as productive as this year. Hopefully you will be seeing much more of me now (laughs).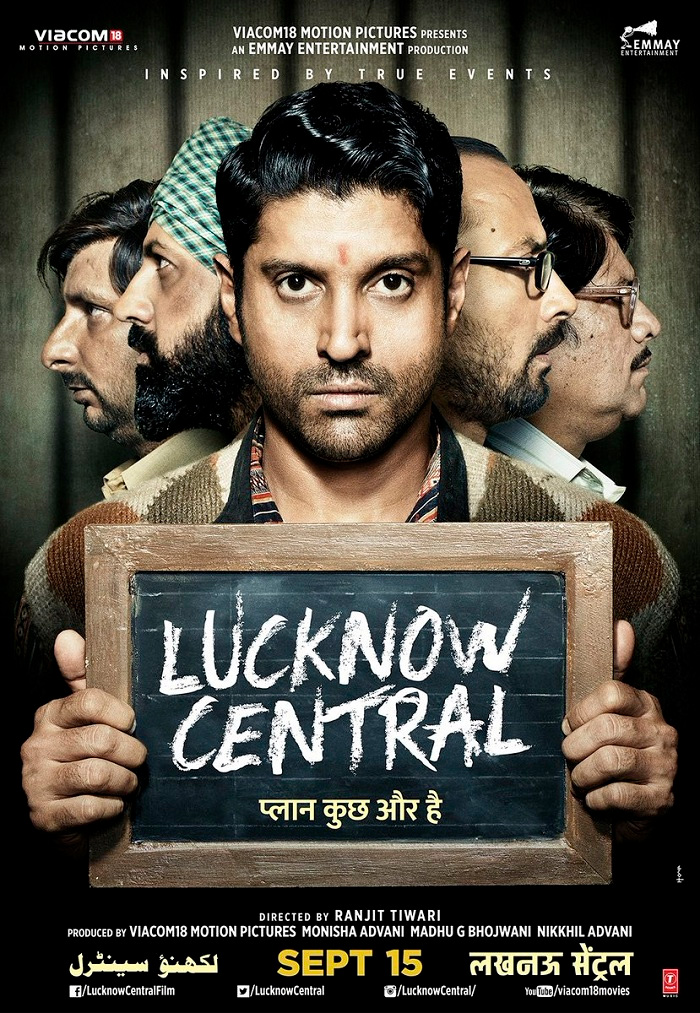 Are you very selective about the films you say Yes to?
I don't know if choosy is the right word. Personally you have certain goals in mind and there are certain things you would rather not do. I have certain likes and dislikes, that's how I have gone about deciding what script I want to do next. I want to relate to the story. For me the story is the most important thing. It should be appealing and interesting and riveting. When I am reading a script, I ask myself, 'Is this a film or a story I would got to the theatre to watch?'. It needs to be something different than what's already being done. Secondly, my character has to be different from the last few I have done. What's the point in playing the same thing over and over again? So to find all these things, I took a while. It so happened that I read two scripts back-to-back, a couple of months ago and both were stories that I really wanted to do. Hopefully that trend will continue.

Do you think you are seen as a choosy actress and therefore producers do not approach you?
I don't know if that's the case really. If at the end of the day if somebody feels like you fit a part or script really well, they will eventually approach you for it. So I am not sure of how it works (for them). It's not something that has crossed my mind so far. I usually go with a feel and flow. When I am reading something it's like a gut feeling that tells me this is something you should be a part of and something you should do and I go for it. It's as simple as that. There are no thoughts or agenda that goes in my mind.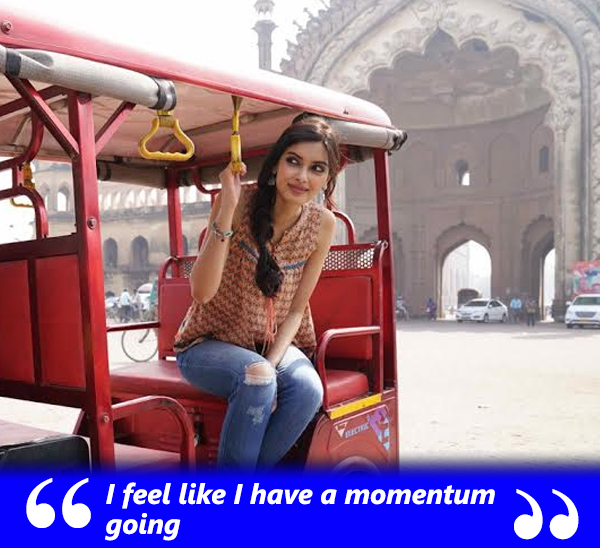 How did Lucknow Central come to you?
I happened to meet Nikhil Advani one day and he gave me a one liner about what Lucknow Central is. For some reason it got me really intrigued and I wanted to know more. We then met Ranjit Tiwari who took me through the story. He narrated the whole story to me and it was a gut feeling where I wanted to be a part of this. That literally just happened over a period of 2 days. It's a different story. A film based on jail life, jail break and music and a whole bunch of elements, is not made every day. I felt that I had an opportunity to play a character that I have not played before. I played the shy, demure Meera in Cocktail. I played a loud, bubbly and spontaneous character in Happy Bhag Jaayegi. Gayatri Kashyap in Lucknow Central is neither. She is very measured, very balanced. I took the best part of both those characters and put them into this. Gayatri is a strong woman in a predominantly male world. She is dealing with inmates on a regular basis, dealing with jail authorities, dealing with cops, law enforcement. It's like being the only woman in this male world where she has to prove her point, make herself heard, make sure she is not taken for a ride, and make sure she is not pushed over. She has a kind of silent strength to her and at the same time she is a balanced individual, head strong. It gave me an opportunity to do something I have not done before.

Have you been to a jail before?
Not before, but we did go now recently for promotions of the film.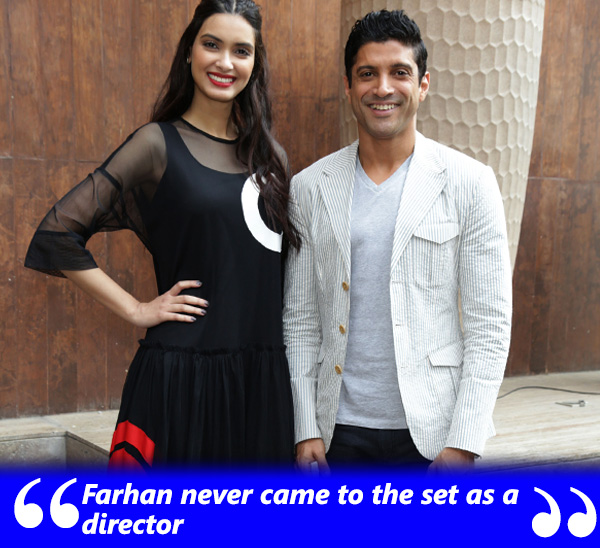 How was that experience?
That was really quite something. Like I said, I have never been to a jail before, so I did not know what to expect and I was not sure how to feel about it. It was surprisingly very calm. We went to Yerwada first. It's a beautiful property and very well maintained and very clean. We shared a space with the inmates where we performed for them and they performed for us, it was quite sweet and touching. They live those lives but they still have that zest for life. They are so upbeat and positive, very well behaved. It felt good to know that there are so many jails around the country that are taking initiatives to reform prisoners. It was an uplifting and inspiring experience.

Moving on, how did Parmanu come by?
I was reading the script and it was one-of-a-kind. I kept turning the pages faster and faster, because I wanted to know what happened next. It was very thrilling and exciting. It's a time bound script. It was short, crisp. I thought it was perfectly written. That's when I met Prerna Arora from KriArj. I met Abhishek Sharma, the director and I sat with him a couple of times and asked him how much of the script is real and how much is fiction. Most of it was based on facts, about 80%. There were so many things that I was discovering along the way. We have always heard of the nuclear test India took in 1998, but we don't know the details about the mission and the little intricacies. This was educating for me, specially as it is an event that changed the history of our nation and made us a nuclear power. We shot in Pokhran, Jaisalmer, amidst the sand dunes and all. So it's quite spectacular looking. It's a very crisp thriller.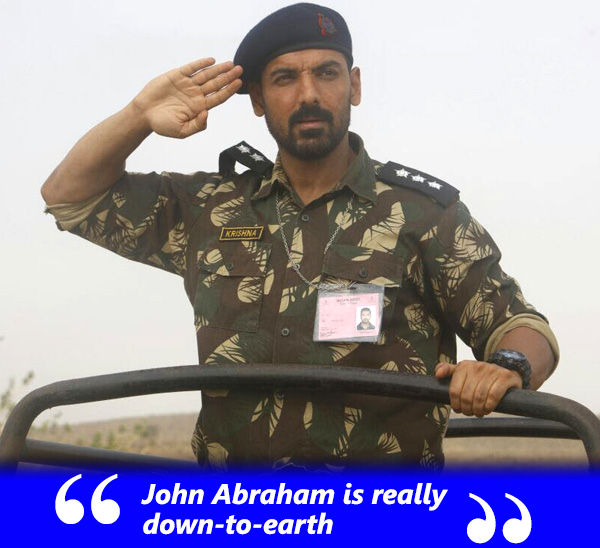 Talking about your co-stars, Farhan Akhtar has also been a director. And John Abraham, on the other hand, has been a part of the industry for 15 years. How different were their approaches?
Farhan never came to the set as a director. In Lucknow Central he was an actor and he left the direction entirely to Ranjit. He never interfered. I think that was really great. Being a director himself, it was easier for him to give the actual director his space and not interfere. For me he was my co-actor. John Abraham too was great. He is really down-to-earth, very normal, always making jokes with everybody on set. It was a very happy set where everyone's laughing. It was nice working with him.

Outside of your shooting commitments, you stay away from the hullabaloo of Bollywood. Isn't networking important for a new name like you?
I think I have had great equations with everybody that I have worked with so far. I have been lucky enough to be a part of set-ups where everyone is on the same page, very warm, friendly and I was always made to feel comfortable. It's been an enriching experience, from Cocktail to now. I have to go to Goregaon every day when I am shooting, which is like 2 hours sometimes. In Mumbai I feel everything is becoming a small world. It does not matter where you live anymore.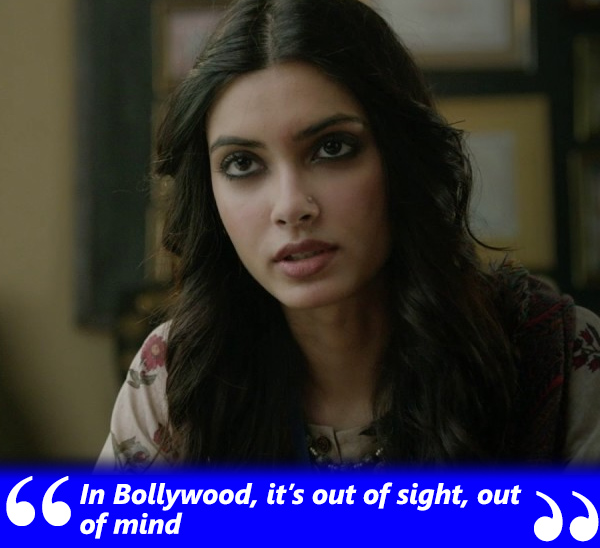 In Bollywood, it is said that you have to be in the public eye to get work. Do you believe in that concept?
To a certain extent, Yes. It's like out of sight is out of mind. I believe that if a filmmaker feels that you fit a certain character, they will still reach out to you. If you can prove yourself with each film and you can better yourself, you can prove your talent. Hard work at the end is the key rather than making phone calls and being in the news. If I am friends with someone, I will keep in touch. You keep equations going and build relationships along the way. It's important to keep those relationships forever. Just because you have finished a project does not mean that you fall off the planet. Along the way you do become friends with people you work with.

You also shot with Alia Bhatt and Ranveer Singh recently for an ad and right after the shoot there were rumours that you three are doing a film together. How true is that?
Really? I never read any of that. Wow! This is the first time I'm hearing it (laughs).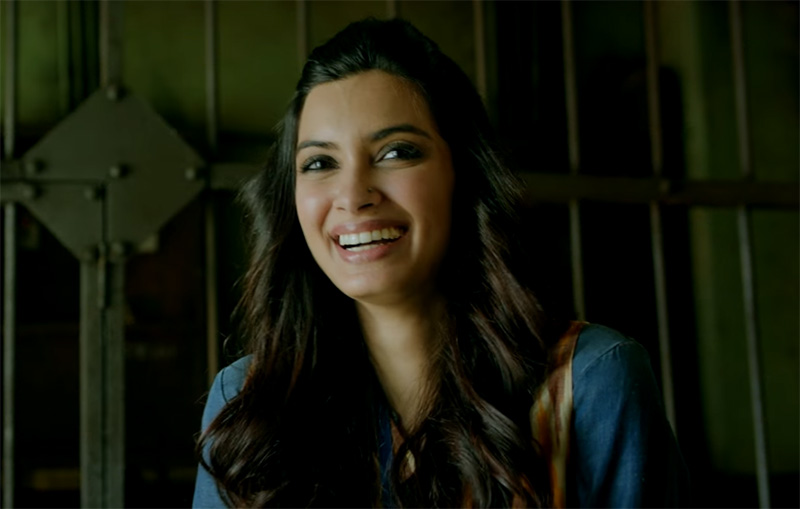 Diana Penty In Lucknow Central

Actors often say that playing certain characters takes a personal toll on them. Has that ever happened to you?
In Happy Bhag Jayegi, the character was so different to the real me, that at times I did not relate to her. I kept wondering why is she yelling all the time, why is she so excited? Why can't she just sit calmly and think and then talk? She was the opposite of what I am in real life. She was spontaneous, very spunky. She said whatever came to her mind, without any filters. It took me a long time to get into that character and once I was into her, it took me the longest time to get out of it. For example, my prep involved talking to people very loudly. Stuff like that also stuck with me. It takes a while to undo those things. I noticed myself getting angry, fighting with people for stupid small things, which would have never, bothered me before.


Image Source: Manav Manglani, APH Images, twitter/johnabraham , hdshoot , fropky & youtube/viacom18motionpictures
They say the best things in life are free! India's favourite music channels 9XM, 9X Jalwa, 9X Jhakaas & 9X Tashan are available Free-To-Air. Make a request for these channels from your Cable, DTH or HITS operator.