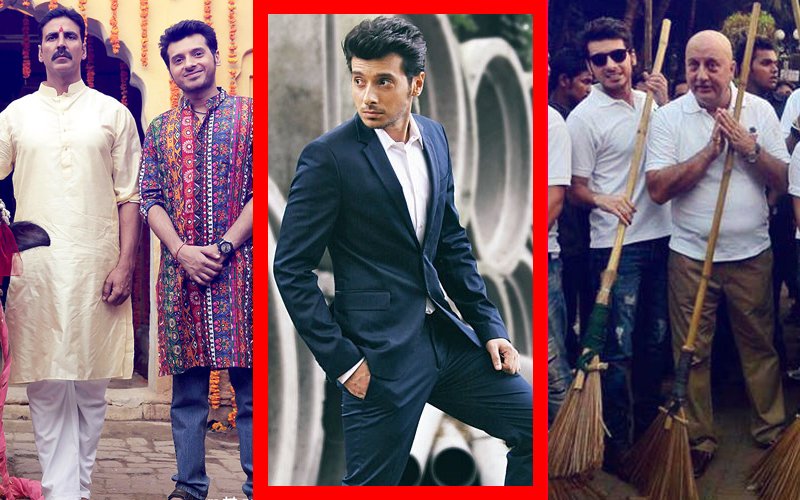 Life took an interesting turn for Divyendu Sharma when he got his big break in the surprise box-office hit Pyaar Ka Punchnama (2011) as Liquid. And since then, there has been no looking back for him. His most recent success, Toilet: Ek Prem Katha, has been another super-hit.

While the movie endorsed PM Narendra Modi's Swachh Bharat Abhiyaan, the actors contribution have also been pivotal to the success of the film. Apart from Akshay Kumar and Bhumi Pednekar, Divyenndu has also received some rave reviews for his portrayal of Naru, Akshay's younger brother in the film.


SpotboyE.com caught up with the young actor to talks about the film and its social message, his experience of working with Akshay Kumar, and future projects. Excerpts from the interview:
Toilet: Ek Prem Katha is all set for a world premiere on TV today, which is also the 3rd anniversary of Narendra Modi's Swachh Bharat Abhiyan. What's you take on the whole initiative?
Honestly, to be associated with such a big initiative and to contribute in anyway is a big thing. Especially if you can do it through films. As you know, most of our Indian audiences love watching films. Thus, the message can be spread out to the masses in an entertaining way also, and at the same time it reaches the elite class also. So yes, I feel very fortunate that I am a part of such a campaign.
The movie is said to have set an example in line with PM Narendra Modi's vision of a clean India. What are the steps people should take to make this dream a reality?
I think, the first step should be to realise that this is a very big problem that we are facing. Realising the problem is extremely crucial. People should understand that it's not a luxury, it's a necessity. Because while filming Toilet: Ek Prem Katha, we got to know that more than 50% of Indians defecate in the open. That's such an alarming rate. So, I just hope everybody realises that it's a very big problem we are facing and we should take the right steps towards it.
Why do you think people loved Toilet: Ek Prem Katha ?
Well, it's very entertaining and it's got a huge social message which is extremely important for our society. Then of course, Akshay Kumar is there. I believe that after watching the film, even if 10% of people think it is a problem and we need to do something about it, then our work is done.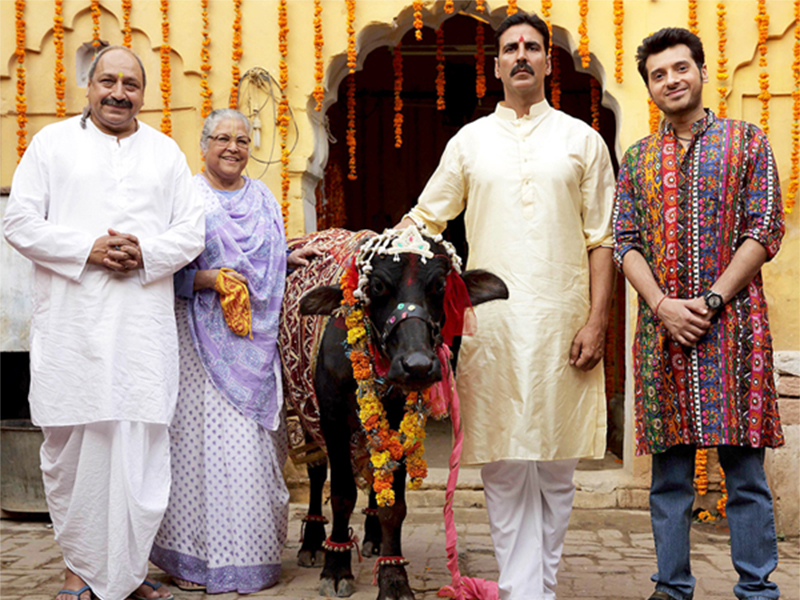 Speaking of Akshay Kumar, how was it working with the Khiladi of Bollywood?
It was great fun to work with Akshay sir. We played brothers on-screen and we were almost like brothers on sets. He's very disciplined and he works on his scenes and his lines sincerely. There's so much you can learn from him. At the same time, after every scene, he used to ask me also, ''Can we do some improvisation or something?'' So, he's very open, he's very very supportive that way and he's got a great eye for cinema.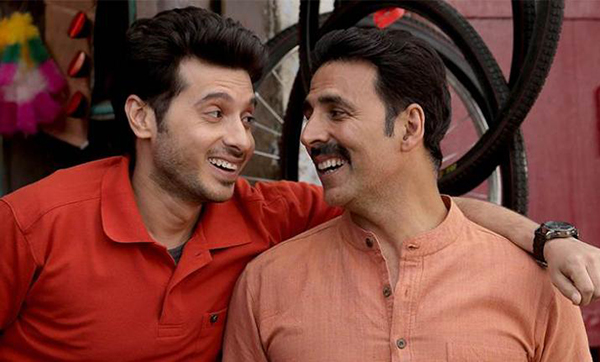 Share one of your most funny memory associated with this movie?
I think it has to be the shaadi scene, where real villagers were dancing with us. So, there were these few of them who actually thought that haan bhai, beechme ghuske hamare saath dance kar sakte hai, we had to tell them that they were covering us, don't go in front of the camera. Go aside (Laughs). All of this, you have to do while acting in a scene.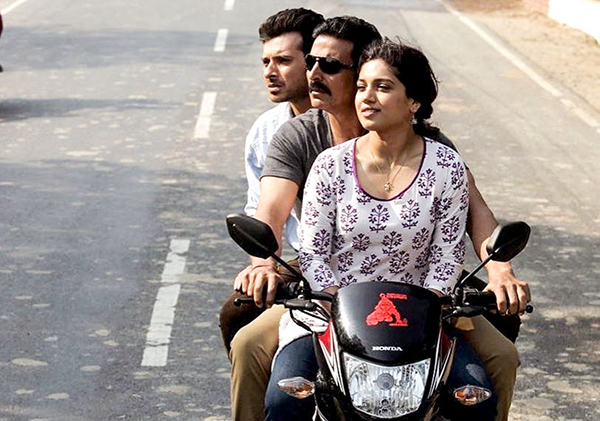 After the theatrical release, people cannot stop talking about the movie. What compliments have you received for the movie or your role?
So, I got a lot of compliments about the portrayal of the role. Jis tarike se us role ko interpret kiya maine aur nibhaya. Secondly, about my diction which I worked very hard on. I watched videos too. And critics really appreciated that I was looking like a part of that area. Also, working with Akshay Sir and with all such big stars and all and to get noticed in a film where Akshay Sir is the guy is a big thing in itself. And yes, getting noticed in a supporting role and making an impact makes me feel good. And yes, I am happy with all these compliments.

Any upcoming projects that you can share about?
So, there's this film which is releasing on October 6, it's called 2016: The End and I have also completed another film, titled Assi Nabbe Poorey Sau. It's an indie drama, nothing to do with comedy. You'll see a very different side of me in it.



Image source: instagram/divyuendusharma & nvideni