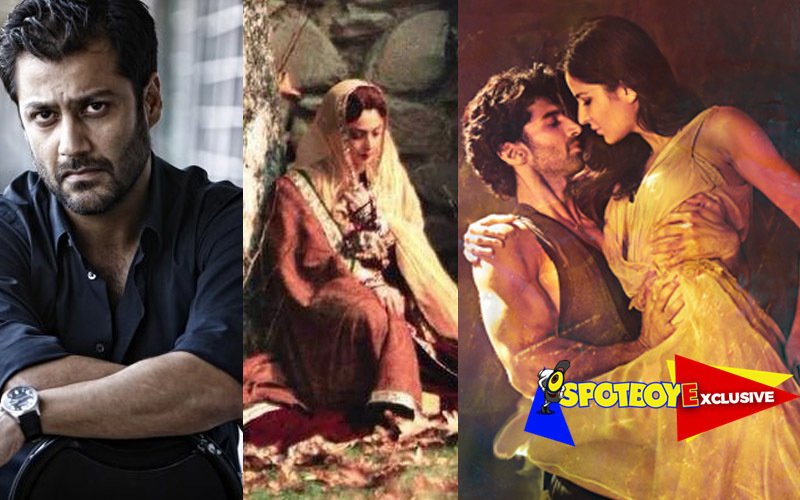 Gattu's (Abhishek Kapoor) new labour of love Fitoor hits theatres
tomorrow
. In a free-wheeling chat with SpotboyE, the filmmaker opens about the film and lots more...
Fitoor took a long time to go on floors after Kai Po Che released...
You are right, but I wanted to be sure about the script before I rolled. There is no definite time that anybody can assign for the completion of a script. I just hope that next time I don't have such a long gap.
Did it also take a long time to get a producer?
Not really, I have a very good equation with Siddharth Roy Kapur of UTV, who also produced Kai Po Che. We don't have creative disagreements. We are always on the same wavelength.
Sushant Singh Rajput rocked your boat by opting out of Fitoor, when the stage was fully set...
We all were very excited that he is doing the film. I like him as an actor, no doubt. He chose not to do it for some reason and I respect his decision. I did not take it personally, but yes it was a setback of sorts. Anyway, life goes on. Aisa hota rehta hai. I experienced such things even when I made Rock On!! and Kai Po Che, this is not the first time.

How is your equation with Sushant now?
Absolutely fine.
Did Siddharth Roy Kapur play a role in roping in his brother Aditya to play Sushant's part?
No, Sid has been extremely professional. He didn't have any contribution in bring Aditya on board. That time, Ronnie Screwvala was still very much in UTV (pauses).
Go on...
Aditya is handsome man who has an inherent innocence, which was required in his character in Fitoor. He lost weight and threw himself into workshops. I think that he has done a very good job.
Did you have to work on the chemistry between Aditya and Katrina?

Either two people have the chemistry or they don't. Nobody can create it. Fitoor is not about the chemistry between lead actors, there's lot of undercurrent in the film. It's not what the characters say, it's what they mean.
Did you lose it if and when you couldn't get your shot right?
I don't have a temper. I lose it only when things don't roll out well on the sets. Let's say, I am moody.
Was it a tough role for Katrina to carry out?
Tough and complicated both, but she has come out trumps.
You had another setback when Rekha- who had been signed to play Miss Havisham- said that she doesn't like how she looks in the film and stormed out...
It was very unfortunate that such a thing did happen. We had shot with her for 2-3 days, She is a kind. She is wonderful. She is an enigma.
You couldn't sort it out with her...
We disagreed on a few things, so... (trails off)
Will you work with Rekha again?
If I get the opportunity, why not?
How did you zero down on Tabu?
I had Tabu in mind when I was writing the film. Then, a few changes happened. You don't cast a single person in isolation, you cast the ensemble. So we decided to go with Rekhaji. One phone call from us to Tabu after Rekha walked out, brought her on board. Tabu has done it in her style, and mind you she's fab.
Buzz is, Fitoor has gone over-budget...
No, Fitoor was always an expensive film. It's in the realm of things we had envisaged.
Tell us your future plans...
I want to produce more movies. For now, I am co-producing Fitoor.
Your views on your fight with Rock On!! writer Pubali Chaudhari over the sharing of credits...
I feel relieved that I won the case, but I didn't celebrate. There is a sense of loss when two friends fight, isn't it?
Any chances of a reconciliation with her?
I don't know. I tried to sort out things amicably, but it didn't happen. Right now, I just want to move ahead.
You are not directing Rock On 2!! for Farhan Akhtar...
Mera toh bahut man tha, lekin baat nahi bani. It's okay.


Image Source: facebook/FitoorTheMovie/kapoorabhishek & vimg