Gautam Gulati: I am playing a mix of Ravi Shastri, Navjot Sidhu and Harsha Bhogle
Here's the latest update from the world of Bollywood. We bet you wouldn't want to miss this. Read on for details... The actor talks about the on-going IPL and his film Azhar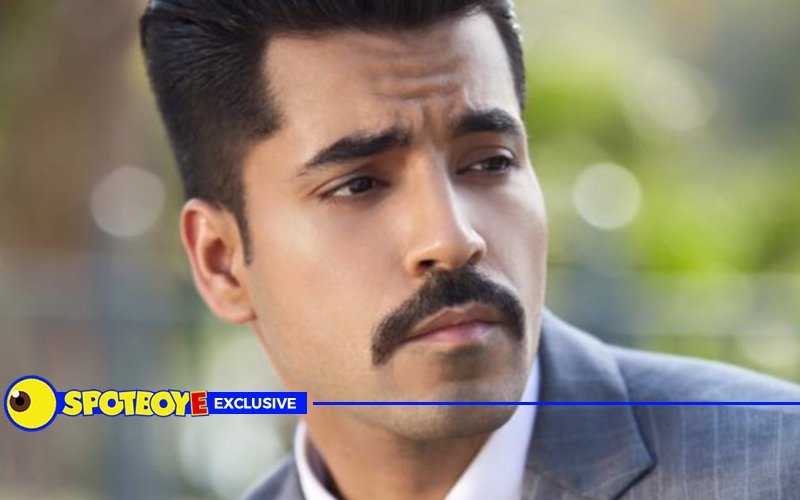 TV actor Gautam Gulati is making his big-screen debut with Emraan Hashmi-starrer Azhar today. In an exclusive interview with SpotboyE, Gothi, as he is popularly known, gets talking about films and future plans. Excerpts…
How did you bag Azhar?
After Bigg Boss, I was getting a lot of offers for movies--- but I was confused. Then Ekta Kapoor asked me to work with Balaji (Motion Pictures, her production company). Incidentally, she was the one who had given me my first break on TV as well. A few days later, I met Tony D'Souza (director of Azhar), who thought I suit the role of Ravi (with a fake UK accent).
Image Source: wikinewforum
Was it tough preparing for the role? Did you meet Ravi Shastri, on whom your character is said to be based?
I attended workshops for a month, where my trainer would interview me every day and I had to respond like a cricketer. And no, I did not meet Ravi Shastri, because I am not playing him per se. My character is a cricketer-turned-commentator, and he has been inspired by not only Ravi Shastri but Navjot Singh Sidhu and Harsha Bhogle as well.
Image Source: collegebol
How was it working with Emraan Hashmi?
It was great, he is a wonderful person. He is hard-working and intelligent.
Image source: Manav Manglani
Did you ever feel insecure about your role being cut short?
Never.
Would you consider your victory in the Bigg Boss Season 8 to be a big turning point in your career?
Definitely. Till then, people recognised me by the name of my characters I had played on TV. After Bigg Boss, they started knowing me by my own name.
Are you in touch with any of your Bigg Boss colleagues?
Only Puneet Issar.


What about Diandra Soares? Your chemistry with her was one of the talking points of the show...
No, I am not in touch with her. After Bigg Boss, I didn't keep in touch with anyone.
Image Source: biggbossdiary
It was said that Salman Khan and Ekta played a pivotal role in your win…
If Salman was so keen on me being the winner, he would have offered me Hero (it launched Sooraj Pancholi and Athiya Shetty) and the film would have been a big hit. Let me tell you one thing from the bottom of my heart -- Ekta has given me work because she respects my talent, and I love her for that. Salman supported me through Bigg Boss and Ekta has supported me in my career. And Salman backed me for what I did inside the (Bigg Boss) house -- for example, Upen Patel was already a star while entering the show. He could have gone to another level but lost out due to some of his decisions. Nobody can help you in Bigg Boss but the viewers.
Image Source: cinebrown
Image Source: adgully
You were supposed to make your B-Town debut with Udanchoo. But you left that and chose a supporting role in Azhar instead. Why?
I have said 'No' to many films like that. Flms will come and go, but I want to do only quality work. At least Azhar is the talk of the town, but no one even knows what happened to Udanchoo. I am not in a haste to achieve fame or money; I want to go ahead step-by-step.
So, what's your next step?
I have a 3-film deal with Balaji and I am waiting for people's response to Azhar. I have been offered some more films but I have liked only one of them. However, nothing is confirmed on that one yet. As of now, I am happy with Balaji. In fact, they had also offered me another film but I refused it.
Elaborate...
I said 'No' to XXX because people want to see me in a certain way. My fans would have been very upset if I had done that film.
Image Source: facebook/GautamGulatiOfficialFanPage
You have a pretty good physique...
I don't have sugar/ alcohol and I don't smoke. I work out for 2 hours every morning, followed by 2 hours of gymnastics. Recently, Tiger Shroff recommended me to his trainer for gymnastics.
Thumbnail Image Source: facebook/GautamGulatiOfficialFanPage