Grahan Director Ranjan Chandel: Zoya Hussain Was My First And Only Choice-EXCLUSIVE
In an exclusive chat with Spotboye.com, Grahan director Ranjan Chandel talks about the response to the show, his actors, facing boycott trend on social media and more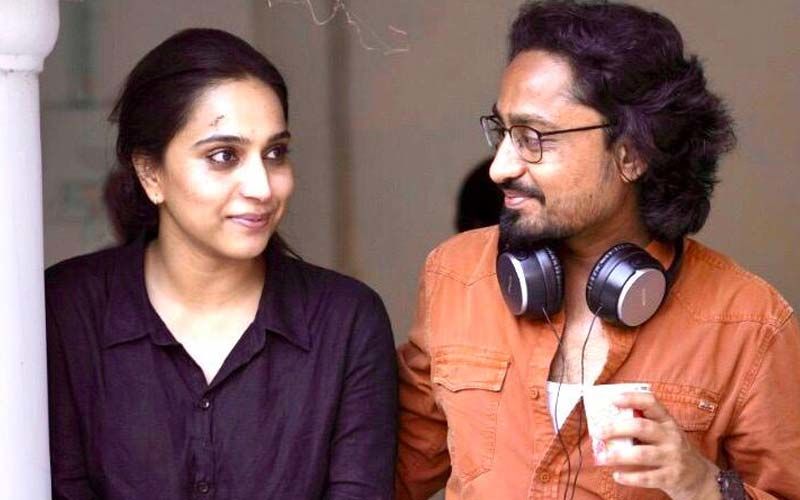 Ranjan Chandel wrote the 2017 sports-drama Mukkabaaz featuring Vineet Kumar Singh and Zoya Hussain. Last year, he directed the Zee 5 film Bamfaad, which launched Paresh Rawal's son Aditya, and just a few days ago, he released his latest web show, Grahan, on Disney+ Hotstar, where he reunited with Mukkabaaz actress Zoya. The show also featured Pavan Malhotra and Anshuman Pushkar.
The show has garnered immense acclaim in just a few days of its release and is getting recognised across the country. In an exclusive conversation with Spotboye.com, Ranjan opens up about the show, facing the social media boycott trend, his actors and more. Read excerpts from the interview:
Ranjan, how has the response been till now for Grahan?
The response has been immensely overwhelming and encouraging. It has just been eight- ten days since the show's release and I have received over thousands of messages on the social media and they are all from the audience. The love that they have shown is quite visible on the social media and these messages are not "nice show" kinds of messages. They are all from a very emotional space and it feels like people have put their hearts out. I have received messages from all age groups and regions, be it South India or Canada. A 14-year-old is writing essays on Grahan while an 80-year-old woman is feeling emotional after watching the show. The show is growing by word of mouth and paving a course for itself due to its quality.

Among these messages, has there been anyone who has lived that time of the 1984 riots that the show is set in?
I have received responses from people in Punjab and all of them found the show very authentic. The unanimous emotion throughout was that they even forgot the fourth wall between them and the story, as they were so emotionally involved.

Was Zoya your first choice for the role of Amrita?
She was my first and only choice. We have known each other since Mukkabaaz and it was the start of both our careers. When I was writing the show and Amrita's character, Zoya's was the first name that came to my mind. Amrita's character is an independent IPS officer bound with her responsibilities and duties, and she also has an emotional conflict in the show. I wanted a kind of energy and subtlety from an actress who can play on the fine line between the two, and only Zoya's name came to my mind.

You saw Zoya's work on Mukkabaaz. How much has she grown since then?
I noticed her instinctive energy in Mukkabaaz and I saw great potential in her even then. What's special about Zoya is that she is an actor of subtlety. She can express big feelings with a small facial movement. Her restless and explosive energy and subtlety are the two most special qualities of her.

In Grahan, you have a lot of fresh talents like Zoya and Anshuman on one hand and an experienced actor like Pavan sir on the other. How was it to maintain the balance between the two?
There was no need as it never felt that Pavan sir had any baggage of being a senior actor. The script was so inspiring that everyone was filled with utmost dedication towards it. I enjoyed working with Pawan ji a lot, and sometimes I wrote new scenes just to inculcate his qualities that I noticed while working with him. Even he was excited and inspired by that.
Grahan is based on Satya Vyas' novel 84. So, you knew from beforehand that there was a chance of some public backlash because of the political scenario it was set in, and it did happen eventually when the show faced the boycott trend a few days before the release. So, did you have any apprehensions before saying yes to it?
I was looking at this whole story from a very personal perspective. 84 was about Rishi-Manu's love story in the past, and the present is about Amrita and Gursevak's father-daughter relationship. So, I always looked at it from those personal stories' perspective. It was set in a socio-political scenario but I wasn't taking any political stand, so there was no apprehension.
There were some reactions after the trailer's release, but they were all superficial with no significance. Our take was completely different than what it was put out to be, and we knew our intentions, so we knew everything will be clear the day the show will be released.
Also, those reactions came just four days before the release, so I told everyone to just wait for those four days to pass. And once it was released, many people who were outraged at us, messaged us back to apologise.
With season 1 getting so much success, is there a season 2 on the cards? Also, season 1 was based on the novel 84, this time it would have to be a completely new story…
Whenever season 2 is made, it will be a completely freshly fictionally developed story. Even in season 1, 84 was just half of the show, the other half is fictionalised here too. The discussions for a sequel obviously start once the show starts getting recognition, but to take it ahead is a big decision for us to sit and decide.
So, what other projects are you working on?
I am writing a love story that I will also direct. A book was written on Osho's first secretary, Laxmi, called The Only Life. Its rights were recently bought and I am in talks with the makers to make that. That will take some time as it is a big project and will take time to set up.
Image Source: Instagram/ranjanchandel, Brand Banter Media, youtube/disneyplushotstarvip