Here's Everything About Ananya Panday: Papa Chunky In An Exclusive Interview
Chunky Panday's excitement is to be heard to be believed. In a telephonic conversation this afternoon with which we have converted into a video story, the elated father talks about Ananya Panday's debut in SOTY 2 and lots more. WATCH THE VIDEO BELOW...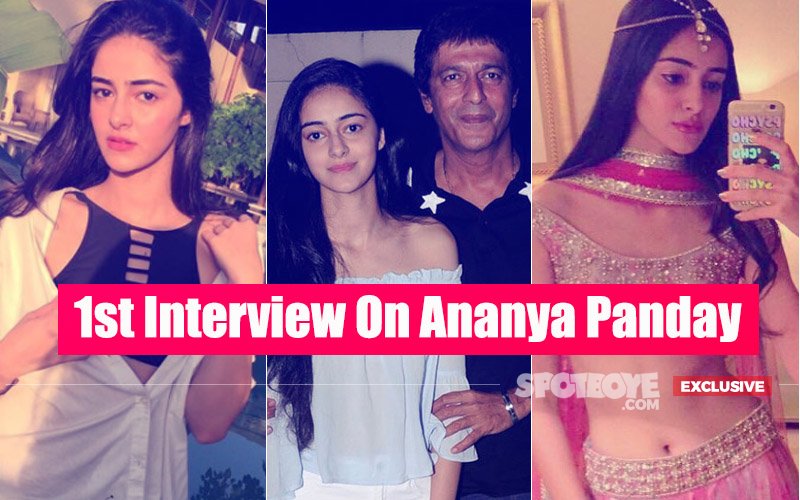 Congratulations! Your daughter has made it to Karan Johar's Student Of The Year 2...
I am already feeling like a star's father. I am so excited.

Were you as much excited when you got your first film?
Well, I was very nervous when I got my first. I remember not telling my parents about it until 2 days before my first shoot.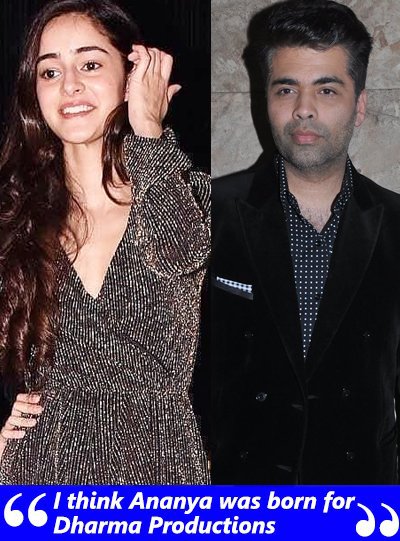 Tell us about her baby steps towards SOTY 2...
Ananya auditioned for it even before she had completed her 12th and I think she knew it quite soon that she has been cast. But you see, she is very good in her studies. She had even enrolled in University of California, Los Angeles (UCLA) and New York University (NYU) but since the movie was happening, we delayed her admission for a year. Now it remains to be seen if she ever goes there (laughs).

Actually, she was quite clear that she wants to get into acting when she completed her 10th, but since she was a good student she had decided that she would never neglect studies. I think she got to know that she maybe on SOTY 2, just 2 days before her 12th exam started.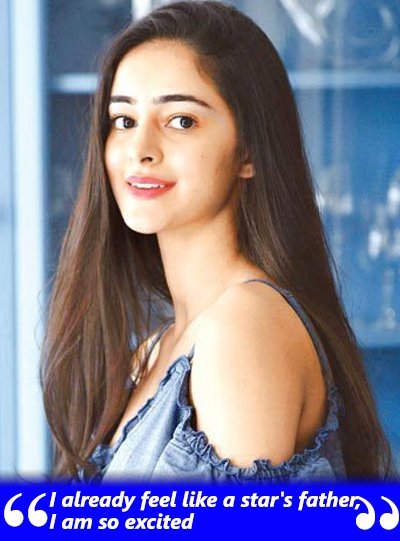 What was your first reaction when she told you that she is going for a screen test for SOTY 2?
Even my wife didn't share it with me. I came to know about it only later.

And you didn't tell Ananya that why she didn't tell you...
No (laughs). I had done the same with my Mom and Dad.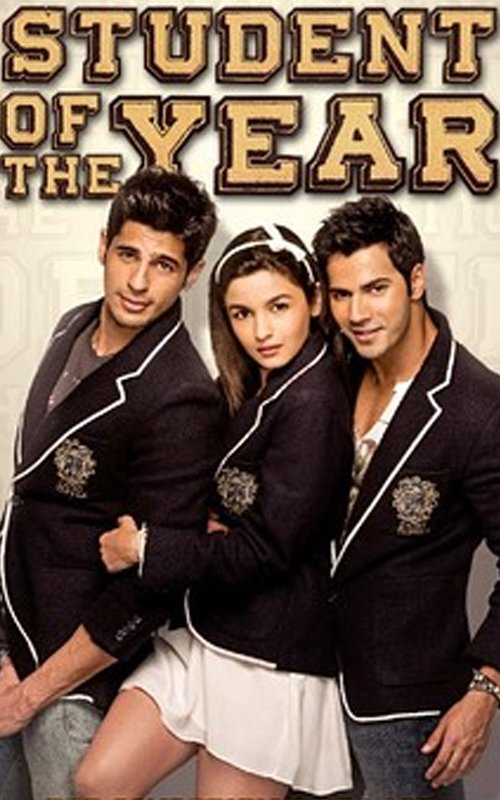 Student Of The Year Poster

I am still blushing from cheek to cheek. Everything in this world is pale when compared to child's achievement.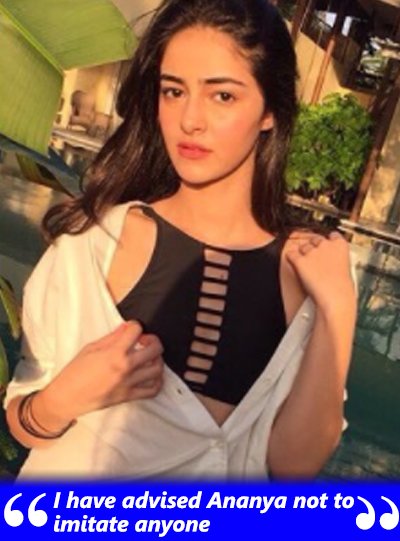 You should also be very happy about the fact that Karan Johar (Dharma) is launching Ananya- the man and the production house who have looked so well after Alia, Sidharth and Varun...
We couldn't have asked for anything better. I think Ananya was born for Dharma. I remember she and my younger daughter getting so happy and excited when they saw the first part of SOTY, 5 years ago. Little did anyone of us know that Ananya will be in SOTY 2. It's a dream come true.

So, have you called Karan after Dharma put out on Twitter this morning?
I want to go and give him a hug. But he is currently in London and I am shooting for a Marathi film in Paltan.

How come you doing a Marathi film suddenly?
I am also doing a Telgu film, a bilingual actually, with Prabhas Sahoo. In the Marathi film, I play an Arab. It has a social message but it's a comedy, which is why I am doing it (laughs). The Arab I play is quite a crazy guy.

But you are a bit crazy in real life, aren't you?
I am (laughs).

And this Marathi film is produced by Ritesh Deshmukh and Madhu Limaye. These guys are shooting it like a Hindi film. They are splendid.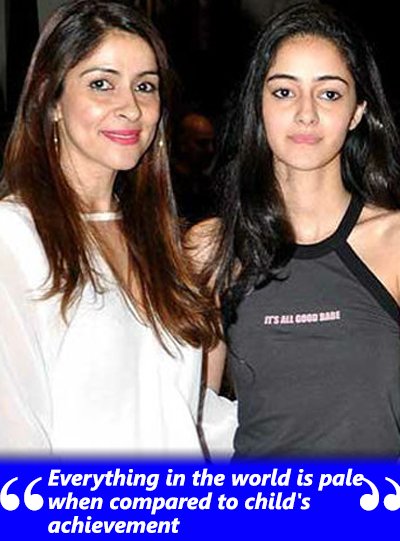 Ritesh Deshmukh and Nana Patekar have given a new dimension to Marathi cinema and the box-office for Marathi films is really good...
Absolutely.

And you doing Sajid Nadiiadwala's Housefull 4?
Yes, and I signed it only recently.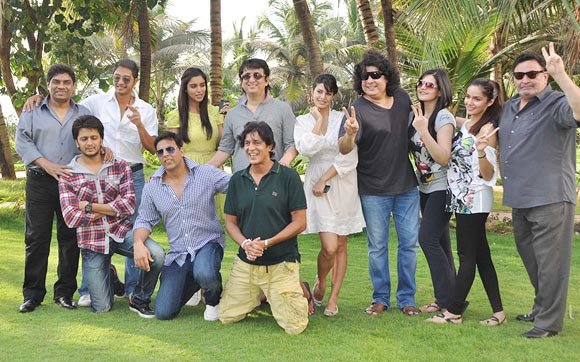 Still From Housefull 2

Akshay Kumar says, 'Housefull is picnic'...
To say that it's a picnic is an understatement.

Has Ananya started shooting?
Yes, on the same day when Aankhen released in theatres 25 years ago- April 9. What a coincidence! THey started the shoot in Dehradun.

Has Bhavana (Chunky's wife) gone with her?
Yes, for a couple of days.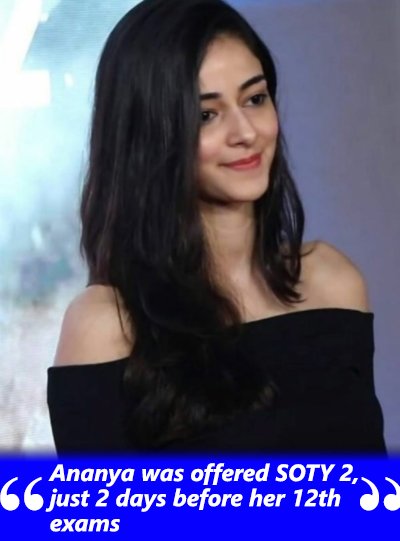 What advise did you give Ananya before she embarked on her first schedule?
Ananya is a very happy soul, who won't get bogged down by insecurities. I have told her to not imitate anyone. She shouldn't hurt anybody. She shouldn't try to beat anybody else other than her ownself. I have told her: You will be writing your own story.

Is your younger daughter Rysa too wanting to join films?
She is only 13. She is a very accomplished athlete, but who knows at 16 she might turn around and say that she too wants to join movies.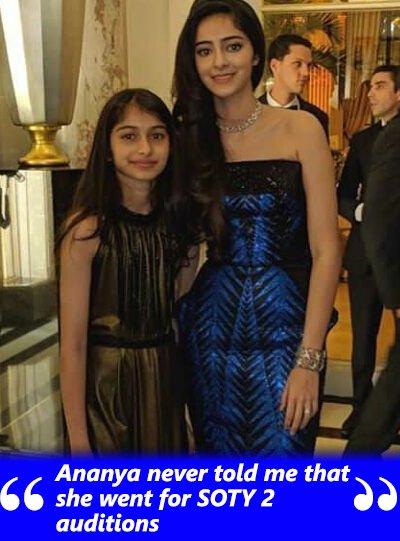 Bhavana and you have given them a very good upbringing. You both never imposed them to follow the career you want them to...
Never. If Rysa wants to be an athlete, I shall accompany her for every training session.

That's the way it should be, Kids need lots of motivation and support...
Everything goes away except your family.

Pray for my girls. God willing and Karan willing, Ananya will become a big star.
Image source: Instgram/Ananyapanday