Honest Like Never Before: Harshvardhan On Mirzya, Anil, Sonam, Anand, Rhea & Bhavesh Joshi
Harshvardhan Kapoor gets candid on the failure of Mirzya, his difference of opinion with Anil, and his equation with sisters Sonam and Rhea...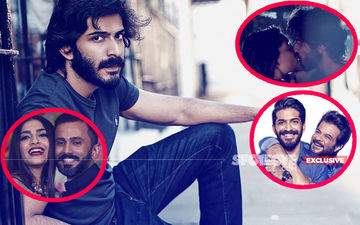 Yesterday, we brought you Harshvardhan Kapoor talking about Sonam's marriage. Here is the interview we had with him just a few days ago. Today, his second film Bhavesh Joshi has hit theatres. The time is right to present the chat to all of you...



When did you tell your parents that you want to become an actor?

I hadn't decided until much later, but yes I had a passion for seeing movies right from when I was 10. But there weren't too many movies in Bollywood around that time that I could gravitate to, so i wondered if I would have much to do when I take the plunge- but now the content in India is changing and there is a lot for everyone to contribute. So yeah, I think I was 21 when I decided that mujhe bhi actor banna hai.
But didn't Dad tell you push you in your childhood days: 'Look I am a very popular actor. I want to you to follow in my footsteps'?
Our family not like that. We have been brought up to be as individuals. Rhea is a film producer, Sonam started the trend of fashion and became a global fashion icon. Plus, both their lavish chick films Aisha and Khubsoorat were not run of the mill. We always lend support to each other. That way, my first two films (Mirzya, Bhavesh Joshi) have been far different than any other actor's first two films.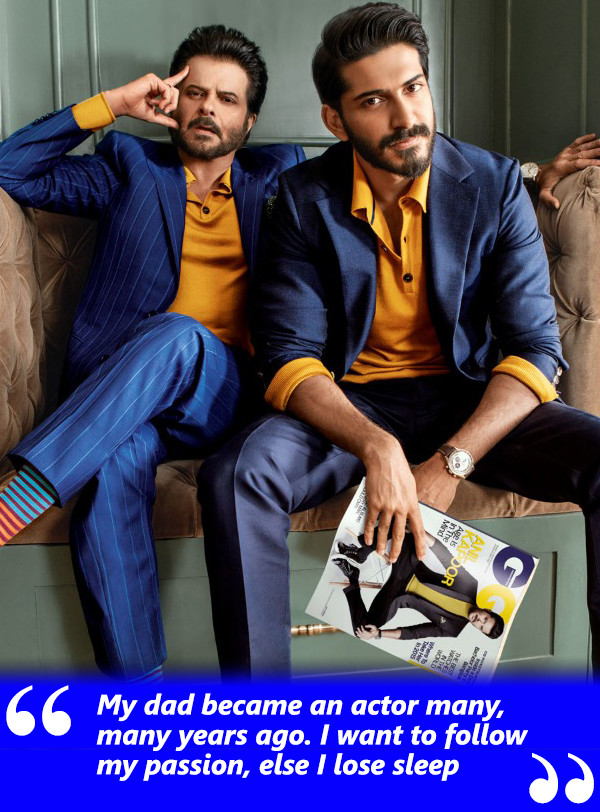 It is believed that you want to strictly follow your style, not your dad's trademark steps and mannerisms?
My dad became an actor many, many years ago. That time, the language was different. Today, our country is in a different zone. The format of Hindi films may have remained the same, but the content has by and large changed. And, you know I don't want to compromise. I want to follow my passion, else I lose sleep.
Let me go straight. Would you do a remake of Ram Lakhan or Golmaal?
There is something about larger than life thing which I don't relate to. I don't mind doing a commercial film provided I believe in. But I idolise Rakeysh Ompraksh Mehra, Vikramaditya Motwane, Gulzar saab, Anurag Kashyap. I feel comfortable with these people. I think we are doing the same thing. I feel home on such sets. That is my taste.
Yeah, I would like more people to follow me, but I don't want to it to be at the cost of my comfort. I have been uncomfortable on the sets of Mirzya and Bhavesh Joshi both, but I believe in doing things for the right intention and reason.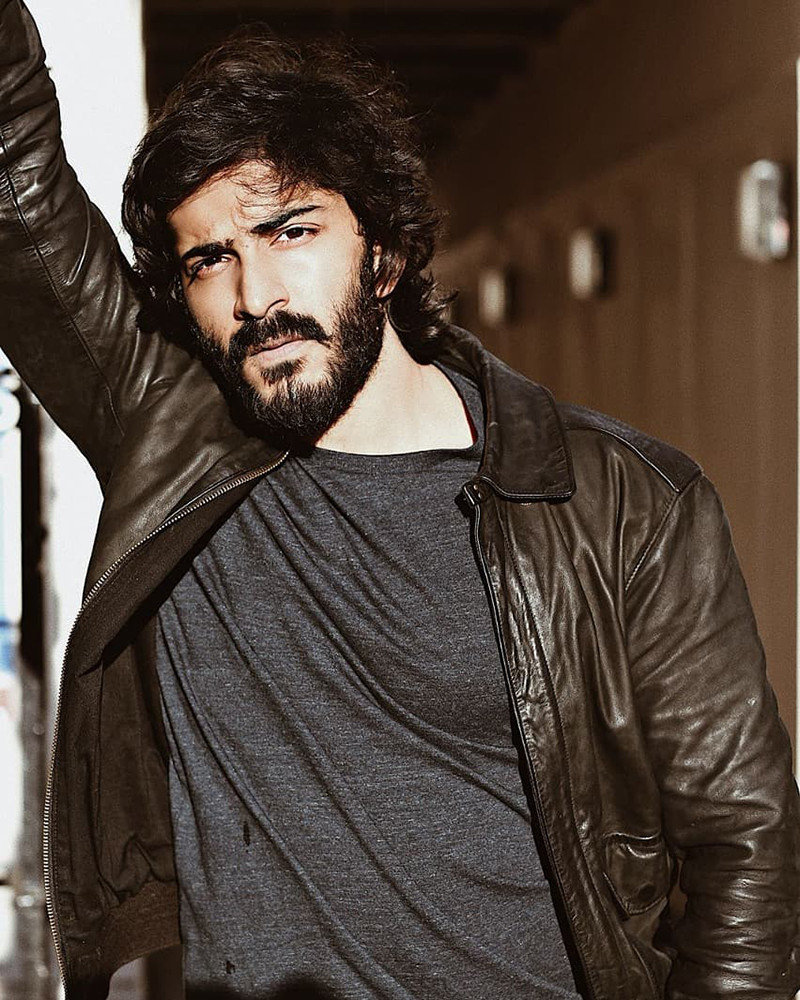 Before we come to that discomfort in Mirzya and Bhavesh Joshi, tell me doesn't how you think films lead to some discussions and arguments with your dad, with he saying 'Do this, it's going to be more popular'?

There are many such discussions. I am not here (on SpotboyE.com) to say any lies (pauses).
Go on...
I am going to be the one who is going on the set na? I am being a polo-rider and an archer because I am convinced. If you can give me a pierce of material that you feel can reach out- and there's a marriage there- then why not? I can't be doing that for someone else.
Coming to Bhavesh Joshi, let me tell you that I play the quintessential hero in it. I sing, dance, romance and fight in the film. It is just that it is presented in a real way. That's what makes me believe in it.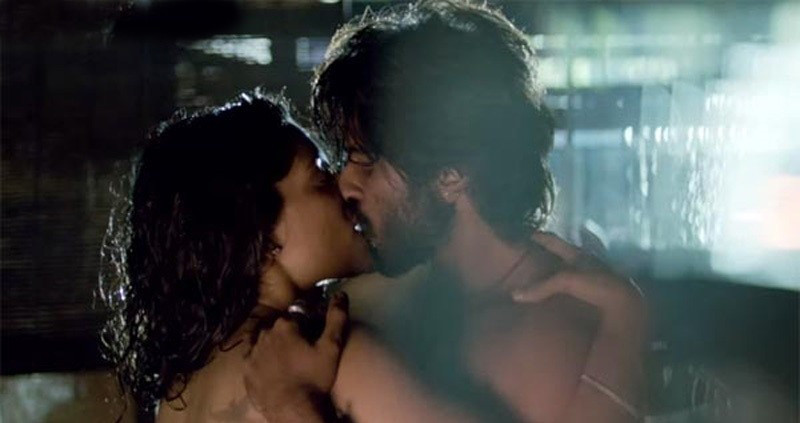 The discomfort during Mirzya and Bhavesh Joshi?
I was working for two-and-half years... your looks, face... physicality. There were hardly any dialogues. It was not easy. Mehra used to say that the biggest location in Mirzya are my face and eyes.
I was offered Mirzya when I was 21 but I felt that I was not ready as an actor then, I did it when I was 23.
Mirzya is polarised, if you buy that kind of cinema, you will love it. Such beautiful visuals and lyrics. Sometimes it is fine to do something radical, it taught me so much. How many actors can say that they had the opportunity to say the lines written by Gulzar saab in their very first film? I fell in love with the songs, director and music of Mirzya.
So yeah, of course I felt very bad when the film didn't reach out to many people.
I was coming to that. What happened to Mirzya?
People told me in hindsight that I should have played safer and done something other than Mirzya as my debut. But go through any actor's filmography. Many actors have many unsuccessful debut films in their respective list. Every year sees 300-400 films, only 15-20 make money. Saawariya didn't do well, ditto for Refugee.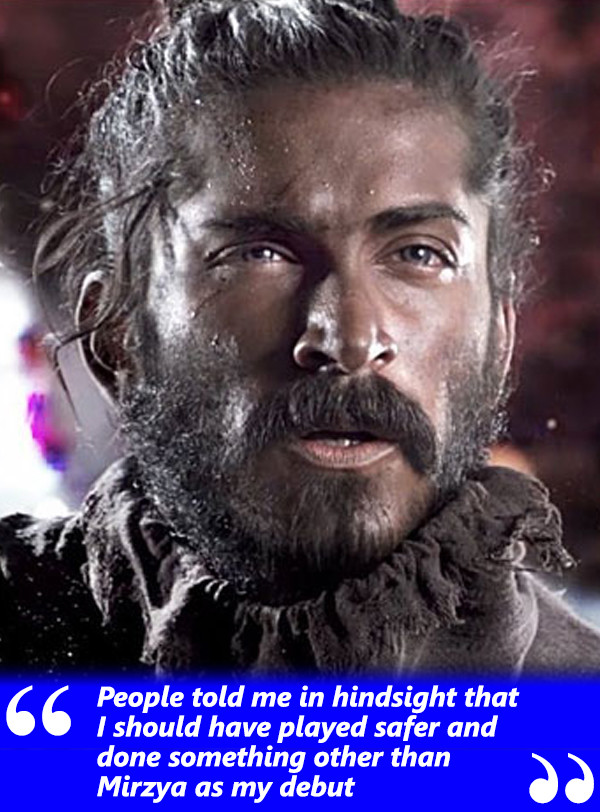 Would you say that it fell owing to its narrative?
The story-telling could have been a bit more fleshed out, it became abstract--- but then consequently you lose out on a larger audience. The story became a bit thin because we did not explain the past while the story kept going back and forth into the present and past both.
But the disappointment that you felt when Mirzya released?
That's something I will never overcome. I live with things forever- pain or joy. I will feel the pain of Mirzya even when I am 60 years old. I invest in things a lot. That's in my blood.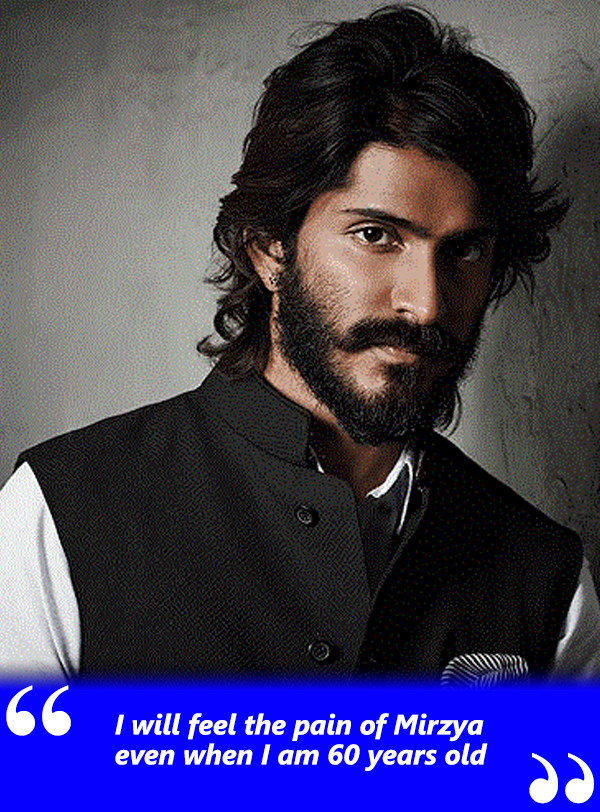 Good to see you own the film, Mirzya...
I will never disassociate from it. I know box-office matters. But did my dad's Lamhe, Parinda, Nayak, Pukar do well at the ticket windows? Toh yeh sab toh hota rehta hai. But we celebrate those films today, don't we? I believe if Bhavesh Joshi issuccessful, people will say that let's watch Mirzya now.
Over to Bhavesh Joshi...
I had auditioned for it in 2012, even before Imran Khan--- but Motwane felt I was raw, he said go and do another film and come back. After that,Sidharth Malhotra came on board. That was in 2013. But in 2016, Motwane told me that he is not doing the film. I told him that I would still love to do it. He looked at me and said that he would like to see the rushes of Mirzya. Mehra was gracious to show them, and seeing the rushes Motwane felt that I fitted the role now.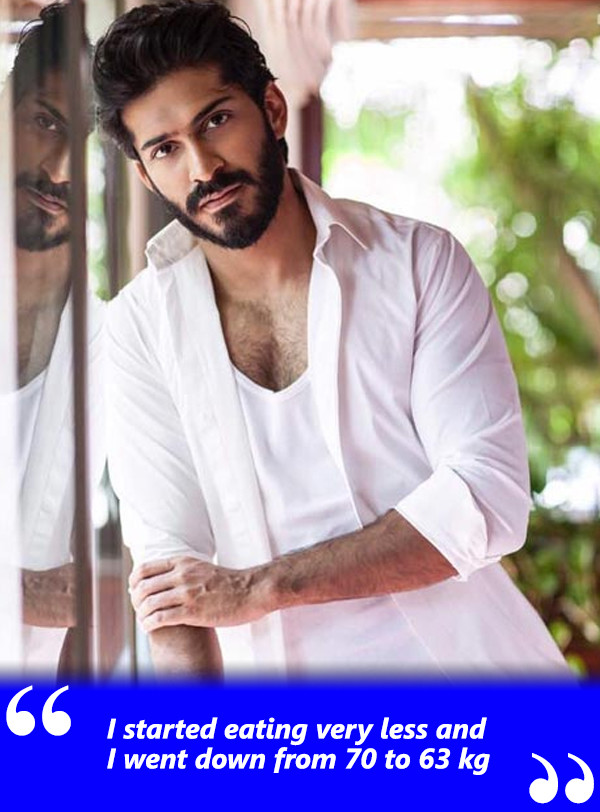 Your prep on Bhavesh Joshi...
Lots. I did six months of hand-to-hand combat training.Ii moved out from my house to stay with my co-actor Priyanshu in a flat in Shastri Nagar. Even when Priyanshu left when his role was over. I stayed on because I wanted to concentrate on only Bhavesh Joshi. Motwane has pushed me in BJ and if people like me in it, the credit goes to him. Plus, I had many actors around me who are far better than me- Priyanshu, Ashish, Nishikanth Kamath-- they all elevated my performance.
The film is very relevant in today's times- YouTube, water mafia which I think is a growing issue. Initially, the film was based on land grabbing.
Motwane wanted me to become as skinny as possible. I started eating very less and I went down from 70 to 63 kg.
No irritation (smiles) as I am not a foodie, but yes it was tough. Motwane's school of filmmaking is so real--- he wanted me to actually punch the fridge and feel the pain, and mind you he made me do the punching scene despite the fact that I had slashed my arm in the preceding scene.
But I went all out in MIrzya too. No stunt double. I fell off the horse but soon got it right. Today, I am dying to do a period film (smiles).
Who is your bouncing board? Dad?
Well, my first 3 films have been read by mom and dad both. Dad was not a big fan of Mirzya, he said it is too arty and abstract, nobody is going to get this. But we still went ahead with it. He liked the BJ script, and he flipped over the Abhinay Bindra biopic.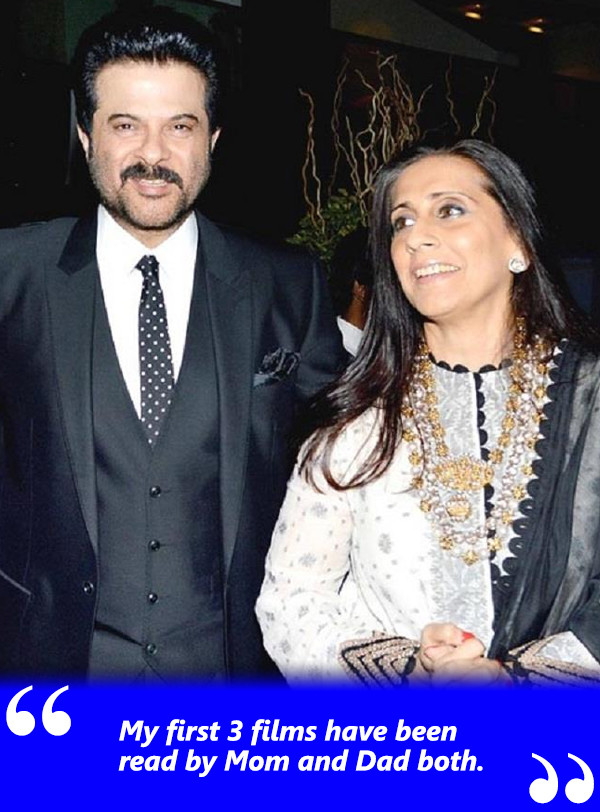 Tell me which film or performance of your Dad you like the best?
Film: Parinda or My Wife's Murder. Performance: Pukar, Nayak, Dil Dhadakne Do, Slumdog Millionaire.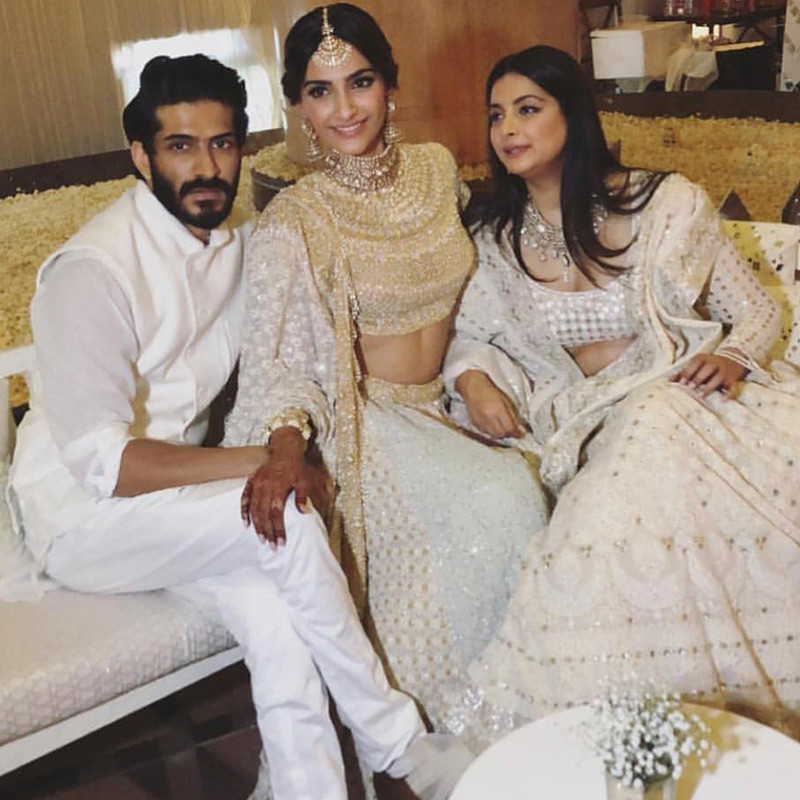 Your equation with Sonam and Rhea?
I generally keep to myself. I am an introvert. Sonam and i hardly meet these days as she is so busy. My room is closer to Rhea's.
Sonam is a girl, girl. On the other hand, Rhea is tough and gutsy, says it as it is.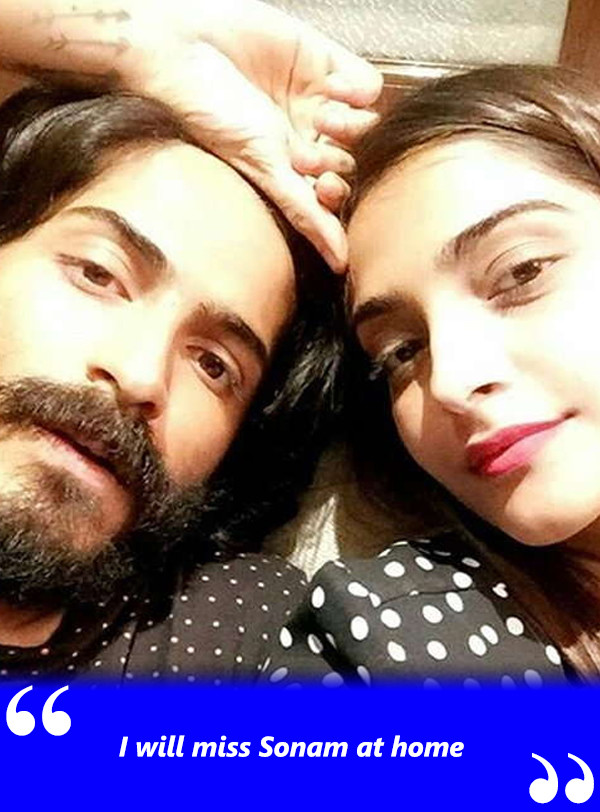 Missing Sonam after her shaadi?
Well till today, we have been in each other's face as we are both busy promoting our films (Bhavesh Joshi, Veere Di Wedding) as they release on the same day (today). But of course soon, I will miss her.



Image Source:- Instagram/@harshvardhankapoor
They say the best things in life are free! India's favourite music channels 9XM, 9X Jalwa, 9X Jhakaas & 9X Tashan are available Free-To-Air. Make a request for these channels from your Cable, DTH or HITS operator.