Your next film Tumhari Sulu is round the corner...
It's just 3 days away now. Tumhari Sulu a slice of life, but I would rather call it a happy film. Sulu, played by me, has a very positive attitude towards life and she takes everything with a smile. She and her husband are very content with where they are in their life. Meanwhile, Sulu is willing to try anything out in life and lands up with a job of a late-night RJ.
You have played RJ in Lage Raho Munna Bhai. How different is this?
The two RJs are two totally different people. This one doesn't let you sleep because she talks to you until late, while that Jhanvi from Lageraho too didn't let you sleep because she woke you up early morning with her Good morning Mumbai!

So, how are they different? Sulu makes you turn sides with her naughtiness, right?
Hmmm... you are saying that, not me (laughs).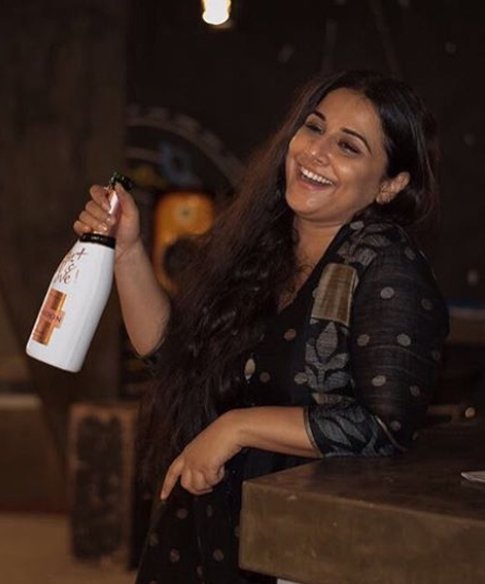 Vidya Balan Enjoys Having A Good Time

How did you do the sexy transition?
Well, Suresh Triveni (Tumhari Sulu's director) narrated to me, insisting that I envisage my role in only a particular way.

Which is?
Imagine a homemaker who steps out to become a late-night RJ. She is looking after not only her house but her kid as well, And then suddenly, she comes in front of the mic and says (imitates), "Hello. Main aa gayi hoon tumhe raaton mein jagane." He would do it so beautifully that it wasn't tough to pick up.

Go on...
I think Suresh is a regular caller to such shows (laughs) and I kept teasing him about this quite often on the sets.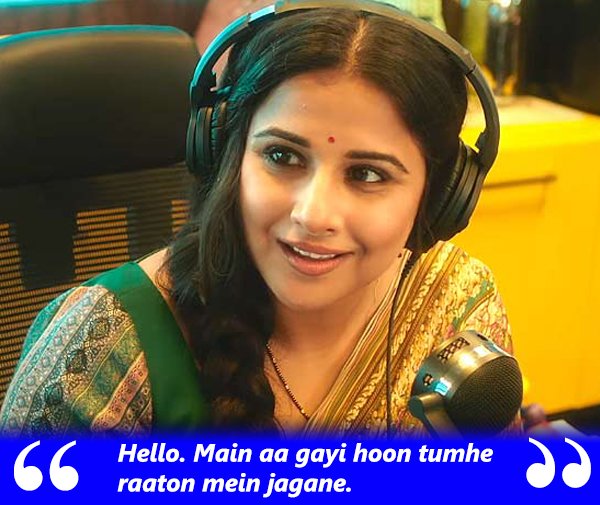 So, you're saying that RJs have a long list of callers?
Absolutely. RJs have a very intimate way of speaking. I think the clientele of such radio stations comprises of a large percentage of people who are in problematic love relationships or very lonely in life. I am sure that RJs have a large fan following.

Have you got calls from people who are desperate to talk to you at some pretext or the other?
In my early days there were times when my phone was constantly ringing. Those were the days when I was doing Salam-e-Ishq and I remember John Abraham telling me that he faced a similar problem. After that, I don't think I have ever not kept my phone on silent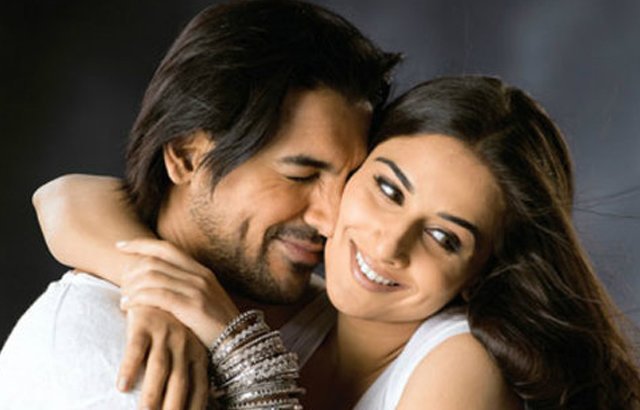 Vidya Balan With John Abraham In Salam-e-Ishq

Then, I had a private number for sometime, jo baad mein private raha nahin (laughs).
But now that you ask, I must admit that way back in my college days, I used to get a lot of calls on landline from boys who wanted to talk weird kind of things with me. There were even calls where the caller wanted to talk sexual stuff. It was quite traumatising.

Why do we still see you so less? Don't you think you are carrying out the process of filtration a bit too much?
I did Begum Jaan in April, and now I have Tumhari Sulu in November.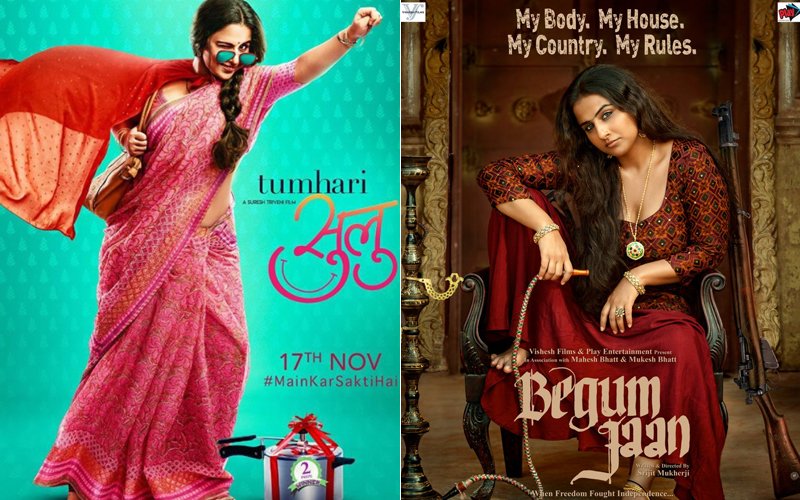 Tumhari Sulu And Begum Jaan Poster

You can do better...
Kitna kaam karun? Mujhe thoda beech mein aaram karna achcha lagta hai. Zindagi jeena achcha lagta hai. Plus, I need to be extremely convinced before I say yes to any film. All said and done, I want to do maximum two movies in a year.

Quite a few of your films haven't done well in the recent past...
Yeah. I have had a lean patch after Kahaani in 2012

Initially, when a couple of my films failed after Kahaani, I was terribly sad. I couldn't understand what was going on. I couldn't fathom where I am going wrong.

I remember there was a time- if my film didn't click, I hated to hear even its songs. It was like a break-up. You want to dissociate yourself from it and you don't like even one of its songs because it tends to remind you about the whole film.But now, I am going to continue working in every film that I believe in without bothering about its fate at the turnstiles. If it works, great. If it doesn't, that work doesn't become any less special to me. Now, I can accept my work irrespective of whether the people accept it or not. I enjoy the process.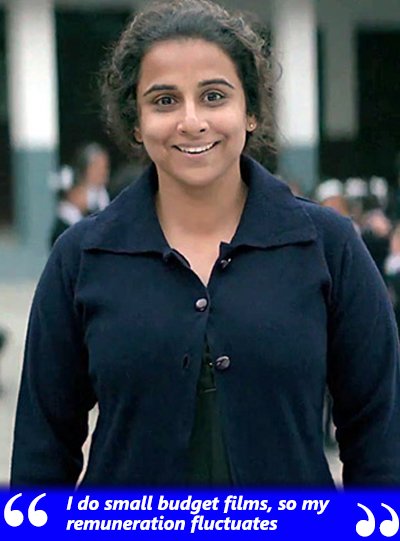 You mean you enjoy the process of even those films which fail to set the cash registers ringing?
Bobby Jasoos. Lekin woh film bilkul nahin chali. And I underwent the same emotions on it, when it failed. I didn't want to hear its songs or see even a bit of it anywhere.

You put on so many disguises in Bobby Jasoos...
Yeah, and Bobby Jasoos was such a fun team. You don't want to talk about it, you want to run away from it- but suddenly I realised that I am giving 200 per cent to every film ab woh picture chale ya na chale woh mere haath mein toh nahin hai na? Now, I am at peace. I have begun to realise that we should never take it off from our systems. considering that we had so much fun working on it--- so why disown it?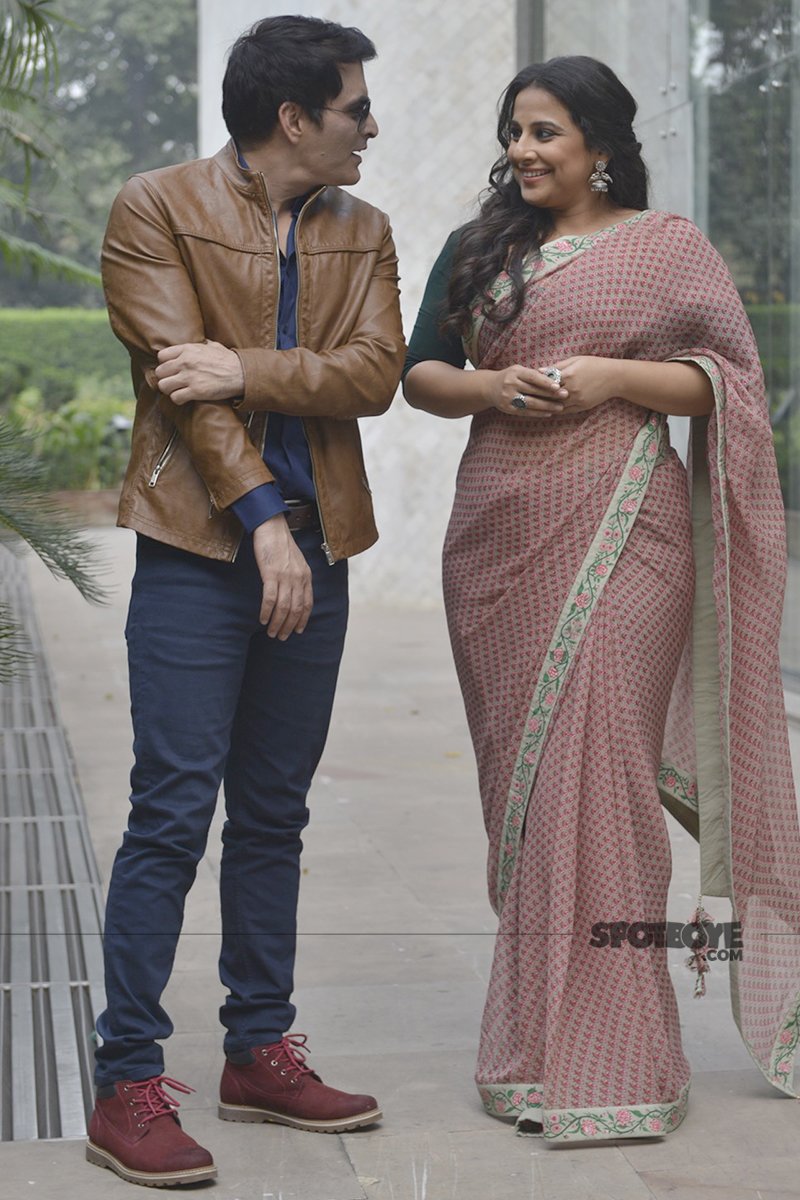 Vidya Balan With Manav Kaul

Recently, Saif Ali Khan said that if his films don't run, his stardom gets affected.
I thought that it (the flops) would affect my stardom, but I realise that people still give me so much of love. Your saleability as an actor may vary Friday to Friday, but I think the audiences are very kind. When I meet people, I feel they are being very nice to me. We, actors, feel very bad when our films fail and start to believe that we are lesser mortals.

Consequently, you may not be able to insist on your market-price...
That does happen. The kind of films I do are planned with a smaller budget, so your price anyway fluctuates. There was a time when my acting fee would increase with the passing of my every film, but if there comes a stage when you can't move it up monertarily, it hurts your pride.

It takes time, but I have got realistic about it. I am not shattered.

We see all senior heroes working with only younger heroines? Where does that leave heroine beautiful and talented actors like you?
I don't want to fit into those projects. I am doing films where i am play protagonist in womencentric films. And I wouldn't have got those womencentric films otherwise.

Importantly, I have absolutely no problem in admitting to my age. I am not trying to be an 18-year old.

Probably the male heroes start working with younger heroines because once a heroine establishes herself, she does not want to go back and do inconsequential roles. Such roles will be done mostly by newcomers. If you have tasted substance, you don't want to go back to doing 4 songs and 2 scenes.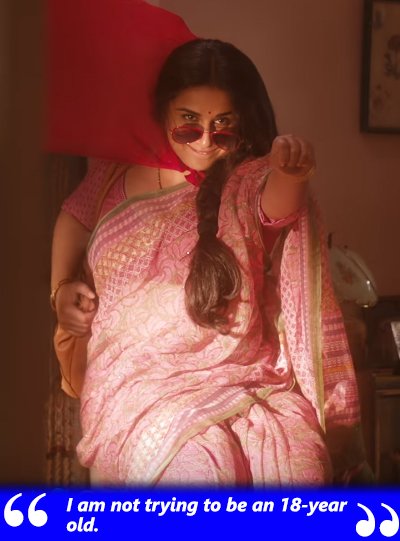 There was an outcry recently that heroines should be paid on par with their male counterparts. What's the latest on that scene? Have the pay packets of heroines really changed?
I don't know, because in my kind of films it gets dictated by its budget. And I am not going to dicuss money with anybody to ask them if they're getting close to what their film's hero is getting. I don't know anybody so well that I can discuss this issue.

But I read very encouraging figures in the media, so I hope it has indeed changed. I hope they are getting their fair share, they're contributing so much to the movie. But again I think... (pauses)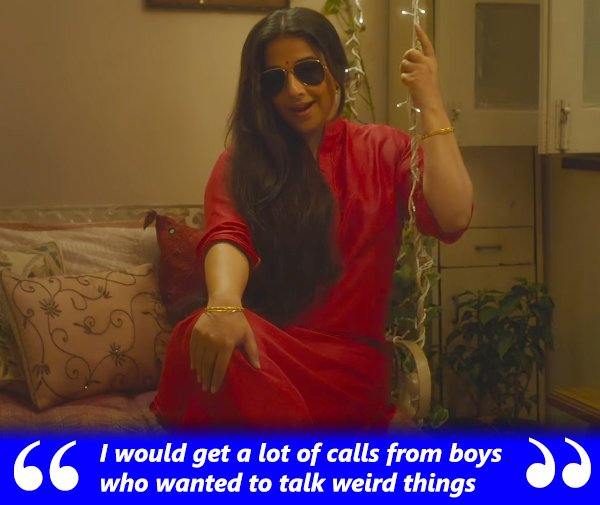 You suspect that these figures in the media are wrong/planted?
I don't know, but some people in the industry do tell me that it's all a publicity stunt and just not true. But it's okay if after 5 false stories, the producer is led to give equivalent money to his male and female star both--- it will be a reason for celebration.

But where are the women-centric films? We haven't seen much of those kind in 2018...
Why are you targetting womencentric films? Bade heroes ki movies bhi toh nahin chali, this year.

Womencentric films will continue to be made as long as I remain. Rest assured (smiles).
Image Source: Manav Manglani, APH Images, instagram/vidyabalan twitter/visheshfilms & youtube/t-series
They say the best things in life are free! India's favourite music channels 9XM, 9X Jalwa, 9X Jhakaas & 9X Tashan are available Free-To-Air. Make a request for these channels from your Cable, DTH or HITS operator.