Imran: A Live-in Relationship Helps You To Try The Product Before You Take It Home For Good
Here's the latest update from the world of Bollywood. We bet you wouldn't want to miss this. Read on for details... Well, what kind of a condescending statement is that from Aamir Khan's nephew!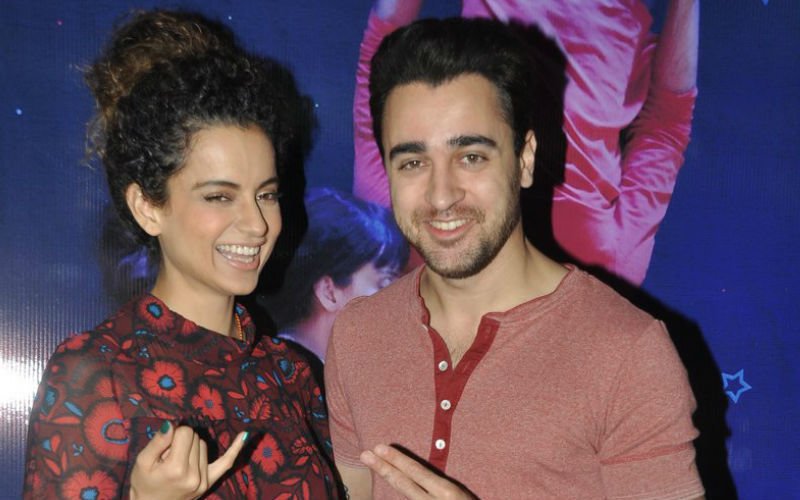 Gearing up for the release of their upcoming flick Katti Batti which revolves around a live-in couple, Imran Khan and Kangana Ranaut talk to SpotboyE.com. Excerpts:
Imran, we're seeing you on the big screen after over a year since Gori Tere Pyaar Mein released. Katti Batti must be a very special film for you?
Yes, I've had so much fun. I've had such an enjoyable experience with this team that I'm now spoilt. Kangana, Nikhil and the whole team cares so much for their film. I can't work on another set where they care any less for the project than these guys.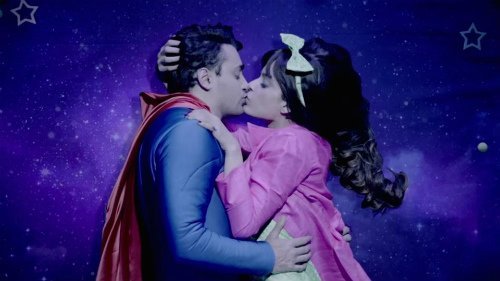 Kangana, you have been on a success marathon for the last two years. How much does this film matter at this juncture?
It means a lot. I never sign a film keeping its response in mind. I always sign a film depending on the script and story. Katti batti is a continuation of that series of opportunities that I have got in recent years. After Queen, a lot of people showed great faith in me and offered me some great work. Katti Batti is one of those films. I remember I had earlier said that I had limited options and I chose the best from whatever I had. Now, I have a fairly good number of options to choose from now. Katti Batti I hope will be perceived the way it is: a progressive and unusual love story for our cinema. I have immense faith in the film.
Imran, you became a father when you just started shooting for Katti Batti...
(Cuts in) The original plan was to start shooting in June last year but that was also when my baby was due. So, I requested Nikhil if we could start shooting three months after the delivery. He was accommodating and in fact, he gave me additional few weeks. So, I was four months into fatherhood when we actually began.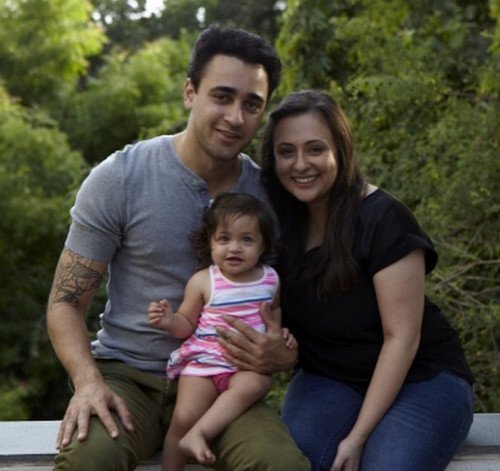 Did becoming a father change your approach to the role?
Not just the role, it changed my approach towards everything. I suddenly started to look at myself through Imaara's (daughter) eyes. I looked at every film, ad, every work assignment from her perspective. I started thinking if she will be proud of me when I show these to her and tell her, 'Baby this is what I do and I'm away for.' I just want her to be proud of me as she grows up.
Kangana, expectations from you have sky-rocketed lately, in terms of your's and the film's performance at the bo- office. Nervous?
I like to work under pressure. Pressure is what makes a diamond, right? When I stared out, and I think Imran you were lucky with your career always being discussed, no one cared for what I was doing. Imran comes from this film background, so everyone wants to know about his debut, his next films and his whereabouts. He has expectations of another kind to meet. No one cared for me. Both the situations have their pros and cons. But I think it's demoralising when no one cares for what you're doing.
Today everyone cares, right?
Yes, I like this more. I've been on the other side and I didn't like it. I like this pressure, scrutiny and being under the scanner for my work. Even with Katti Batti, I am putting my best foot forward. Datto was one step ahead of Queen and Payal's character is one step ahead of Datto.
The film talks about a live-in couple, right?Imran:
(Cuts in) No, the film actually starts with the couple separating. Their relationship blossoms in the flashback. The film then slips into whether their love can surpass this phase in their relationship.
Could you both, out of whatever you'll have personally experienced, tell us the pros and cons of a live-in relationship?Imran:
There are no minuses I think. You get to try the product before taking it home for good. I mean if you are intending to marry and have children with that person, it's a great way to know the person well. You share the bathroom, the bed and the wardrobe. I mean you get to know whether the person is a snob or not, whether he or she keeps his clothes away or just leaves it on the floor after changing, does the dishes or not. It's a helpful exercise.
Kangana:
This is the version of a relationship that ends on a happily ever after note. Not every relationship has that ending. Some I know don't end that way. It's irritating when you put in so much and it doesn't work out. Live-in is the worst thing to happen. A live-in relationship can become a traumatic experience. I would never want such trials. I feel, at this stage of my life, I have many ways of getting to understand a person.
Imran:
I am sure she doesn't want to share her house with anyone. She won't let anyone ever tamper with it. She'll murder the guy who comes in and leaves his socks on her perfectly done up bed or dirties the spic and span floor.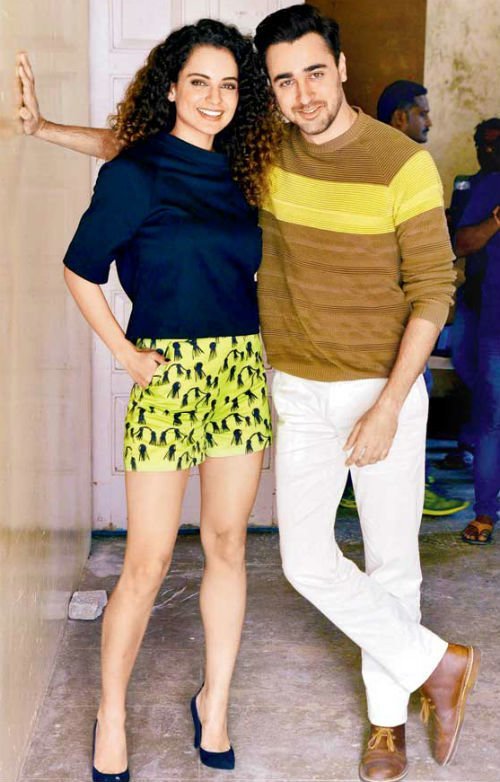 Kangana, as an independent girl, you have an independent opinion and voice today which people pay heed to. But do you think our industry is ready for a heroine like that?
Nikhil (Advani, director of Katti Batti) has an interesting answer to this. He finds it extremely sexist that people bombard him with questions about my interference in his work. You know, I am also a part of the Katti Batti team or whichever team I work for. I am not another party, some outsider who is interfering. I'm involved with the project. Nikhil says that he gets as much feedback from me as he gets from Imran on the scenes that he has worked on. No one frowns on that but they frown if I have feedback to offer. Nikhil has a daughter and he doesn't like this attitude towards a female actor. And I wonder why should she be frowned upon if she thinks differently from others? This is the way I am. I can't be any other way.