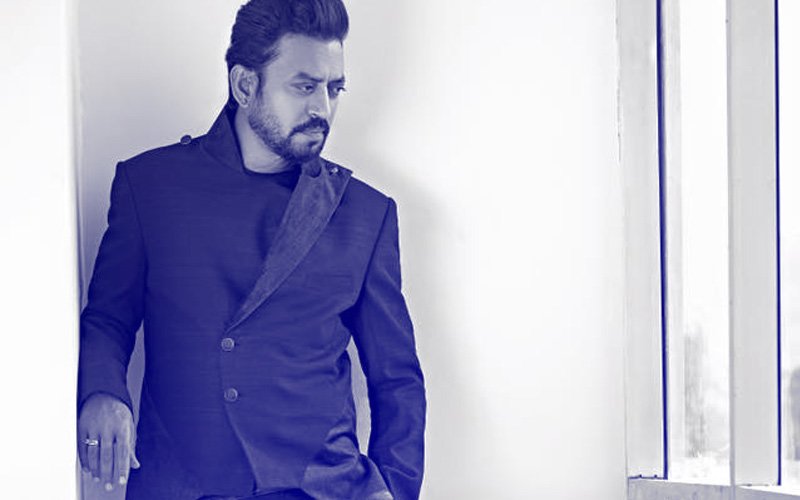 Irrfan Khan is one of the most sorted and practical actors we have in the industry. With every passing film he leaves the audience impressed with his work and talent. Here's the versatile actor talking about how West is different from India, what interests him in a film and much more.

Excerpts from the conversation:

Why did you decide to do Hindi Medium?
The uniqueness of the script attracted me to it. The element of comedy in it, an issue about how education has become an industry, a well written script and the theme behind it – all these factors contributed in my decision.

Irrfan, you choose really different films and roles for yourself. Do you think you are satisfied as an actor?
Audience inspires me. It's a great time for the industry as the audience is getting more involved and mature. They are demanding good films from us where we can have our own subjects, themes, stories -- that are not copied. Hindi Medium is a subject that is common and everyone can relate to. Audience is hungry and want to watch interesting content on screen. That makes me choose different films and I love to entertain.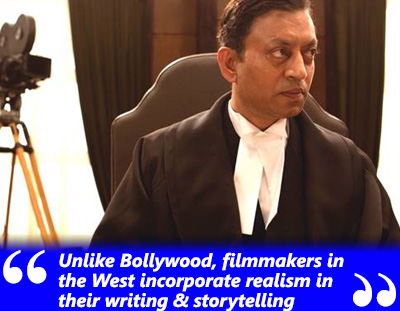 Image Source: chuansong

Talking about schooling, were you sent to an English medium school too?
I was. My mother insisted that I go to an English medium school. Back then, we didn't have good government Hindi medium schools- Sarkaari schools are still in shambles and in a pathetic condition.

What about your kids? What kind of an exposure do you want to give them?
It is clear that they should not be in a school where filmy songs are played on annual functions. I was very clear that they should not be in a school where kids are interested in showing off their brands. Fortunately, I enrolled them in a school which has an alternative method of teaching and my kids are happy there.

What kind of genre is your backyard?
For an actor getting attached to one kind of genre is very limiting. I am more comfortable with different stories - how it is written is what makes me excited. I would love to do sports and action films again, I want to do love stories again and again or a political drama. It's just that you do a serious film and you don't want to do intense subjects all the time because it has an after-effect in your head.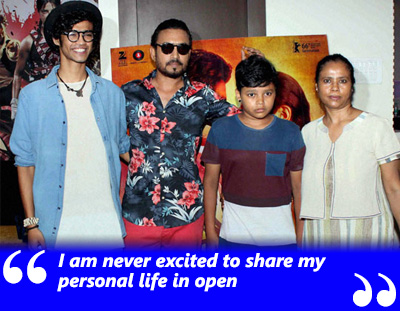 Image Source: eprahar

Are you that sort of an actor who would go back to the same director?
Oh absolutely! In fact, I am eager to work with a director again, if I have had a good experience with him. For example, I had a great time with Anurag Basu and would want to work with him again.

In one of the interviews, Saket Chaudhary (director) said that 'Irrfan Khan is not a pretentious actor' – how was it working with him?
It was wonderful working with Saket. Although he makes comedies but he is a very serious director when he is on sets.

I wouldn't ask how does it feel not having the leading lady of Hindi Medium, Saba, by your side during promotions, but I want to know that would it really help solve the problem by banning Pakistani artistes?
Mujhe pata hi nai hai problem kya hai! Jis din mujhe pata lagega, main zaroor bolunga.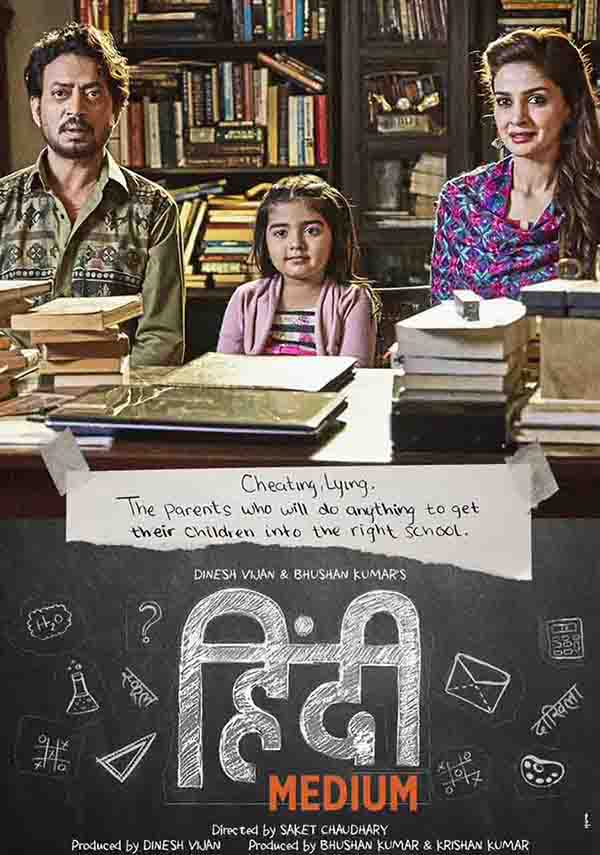 Image Source: topsy

You have gained prominence in International cinema as well with regular breaks abroad which has been well-received. What is the difference between films made here and in the West?
The working atmosphere is very different and of course, so is storytelling- It's more layered. In our cinema, what people say is what they mean but in real life, we don't mean what we say. But in the West, filmmakers incorporate realism in their writing and storytelling. The behaviour and the characterisation is much more layered and deeper.

How is the talent treated in the West?
They give a lot of importance to the actor not because he enjoys a particular kind of status but because of his capability as an actor. What element he is playing in the story- that's respected a lot.

Irrfan, you are often vocal about your opinions. But do you feel that as an actor, sometimes you refrain yourself from voicing your opinion owing to the nature of repercussions?
Yes, because our society and media are looking for some kind of controversy all the time. So, whatever you say is bound to become distorted and you feel sad about it, that there is no platform where you can discuss these issues and there is no intention of discussing something, it's more about creating noise. People instantly make a perception if we have an opinion and that's not a fortunate thing.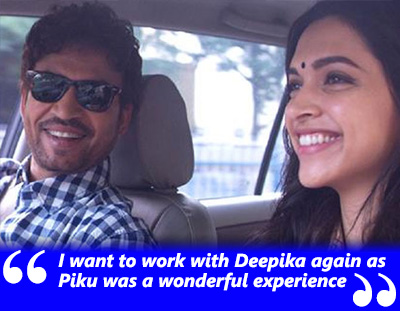 Image Source: reckontalk

How do you manage your personal life with so much going on professionally?
I am never excited to share my personal life in open.

Reports suggest that you will be pairing up with Deepika Padukone once again for Vishal Bhardwaj's next and also Kirti Kulhari for Raita?
I am already shooting with Kirti for Raita. Deepika ke saath baat chal rahi hai, I don't know wo kis stage tak pahuchi hai. But I am always thinking when I will get to work with Deepika again because Piku was a wonderful experience.

An advice for the parents who want to send their kids to English medium school...
Please let them find their interest and they will do everything by themselves. Don't force them to do anything.


Thumbnail Image Source: fb/irrfan