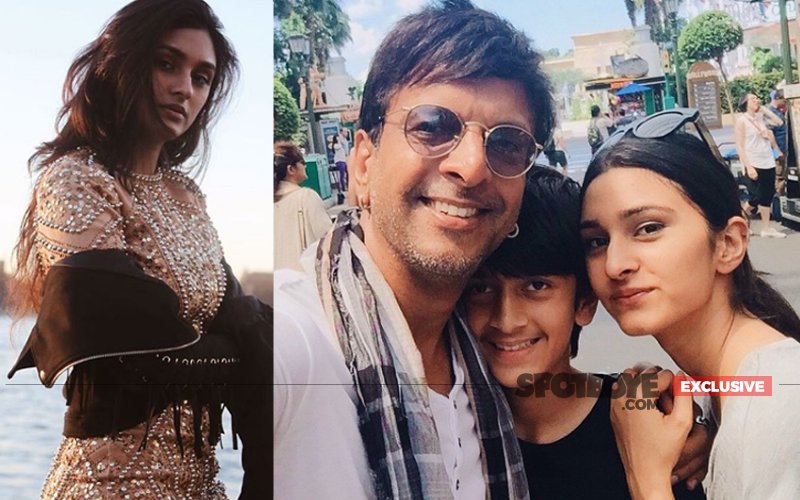 Your browser does not support the video tag.


He is an actor, comedian and his perfect impersonations of various personalities will bring a smile to your face. The multi-faceted Jaaved Jaaferi is now set to explore another aspect of his versatility as a Broadway star. He will essay Naseeruddin Shah's role in the stage musical based on Meera Nair's Monsoon Wedding at Berkley Rep in California.

We indulged in an informal banter with the actor and here are the excerpts from the interview:

When did you last sing and dance together on a stage?
Bollywood shows. I was one of the first ones to come up with this rap stuff. Show wise – 88-90s, I used to dance and sing everything. After that, zarurat nahin padi. I am not used to that anymore. This role doesn't require extensive dancing and I never claimed to be a singer either.

Talking about musicals, you recently recorded a rap song for Marathi film, Youth. When will we see you singing in Bollywood?
I did Mumbhai last year and it was number 1 for six weeks. Before that, I did Mera Bharat Hai Mahaan for 2014 elections where I vented out my anger against the system. I intend to do one more, and I will. I am an entertainer and I use this medium to express my opinion. For me it's not about gaana gaana hai toh gaana hai, wo sab nai hota mujhse. I like to talk about what I think.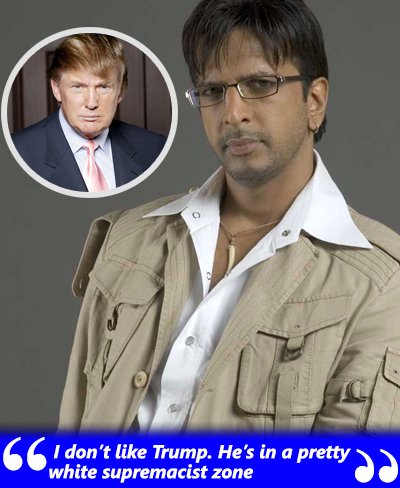 Image Source: bharatstudent & news

You are going to the US for the Monsoon Wedding musical. With the country under Trump's rule, what are you expecting?
Somebody gave me a card and said, 'Use this, it's a 'trump' card' and I said, 'Yes'. It was his visiting card (smiles). Ab wo chal raha hai, job hi hai, dekhte hain kya bolte hain Uncle Trump. It's a work permit I am going on, otherwise I have a 10 year Visa but ab woh to kuch bhi kar sakte hain wahan. So, let's see. I don't like him. He's in a pretty white supremacist zone. The people he has selected in his cabinet are all billionaires.

Aren't you scared?
We are Indians. We are used to be scared. We can't say anything in this country. If we say anything about anyone, they will break our offices and cars. But in America, you can at least voice your opinion -- it's a democracy. A naked statue of Trump was erected soon after his election and nobody said anything. Their basic constitutional rights are in place.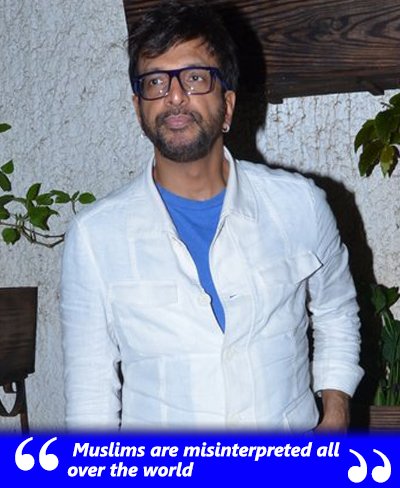 Image Source: Manav Manglani

Do you think Muslims are misinterpreted in our country?
Muslims are misinterpreted all over the world. That's how the wind is. They are, at the moment, most vulnerable targets. Media plays a big role. There are bad apples, they are everywhere. I have never heard Christian terrorism, Hindu terrorism, so why Islamic terrorism? There's a fear that is being instilled in people by the media. India is a wonderful country. We are lucky to be born here. However, it's a dangerous state that we are in.

How important is Twitter for you?
I say what I want to say. I don't get into arguments because I don't have that kind of time to waste. It's a medium for me to express my opinion. I don't claim to be a guru, I just put forth my views. I am not a Facebook or a WhatsApp person. I can't update 'I ate sandwich and burped garlic' (laughs). That's not me.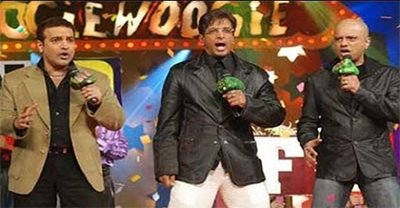 Image Source: indiaforums

You were a part of the longest running dance reality show, Boogie Woogie. Where is it today? Do you see the same passion?
It went on for 17 years. Aur wo purani album mein band karke rakh diya hai. There are some strange corporate sectors, making decisions in TV. It's a show that was running for 52 weeks a year – for the first 7-8 years, it was twice a week. Brilliant work by the team – Naved and Ravi. So You Think You Can Dance came 9 years after us.

If Sony had used this idea then, today the world would have been using Boogie Woogie Russia and America. The three of us didn't know about copyrights. It's sad.

What about the international dance shows – do you think they work in India?
SYTYCD in India looked like Dance India Dance. What is the difference between X-Factor, American Idol or The Voice? Similarly, a dance competition is just a dance competition. The variety we gave as Boogie was huge.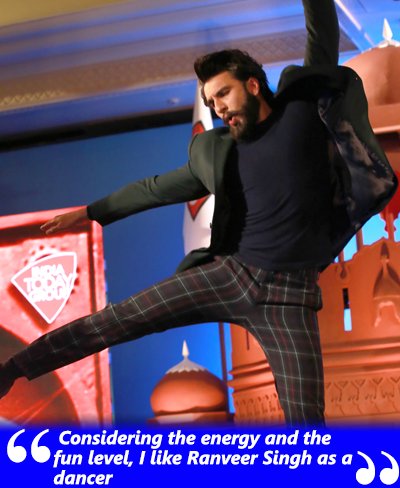 Image Source: APH Images

From the current lot of actors, who do you think is the best dancer?
Technically, I like Hrithik Roshan. Tiger Shroff and Shahid Kapoor are good too. But considering the energy and the fun level, I like Ranveer Singh. He may not be that technical, but he is full of energy and fun. He is like Govinda.

Don't you want to go back to dance?
An actor performs when you are asked to perform. I am not being given such roles as of now.
We rarely see you these days...
I am selective, but at the same time I don't get meaty roles to do. I am not saying that I want to be Salman Khan in Sultan but substantial roles are welcome. Irrfan Khan and Nawazuddin Siddiqui are getting good roles.

I am doing a film called Loopt, a supernatural thriller. Prabhu Raj is the director who has assisted Ram Gopal Varma in the past. I play a father and it's an interesting, small budget film.

Your daughter, Alaviaa, is a fashion icon, and popular on Instagram. Does she aspire to become an actress?
She is doing the business of fashion. She is very specific. She wants to make brands, and do the marketing aspect of it. She is studying at the Fashion Institute Of Technology, New York, and that's what she wants to do. She doesn't want to get into acting.

She has more than a million followers. Do you follow her?
No. She doesn't like it, and my kids are very open about it. If I follow them, I would have my own take on things, which they might not like.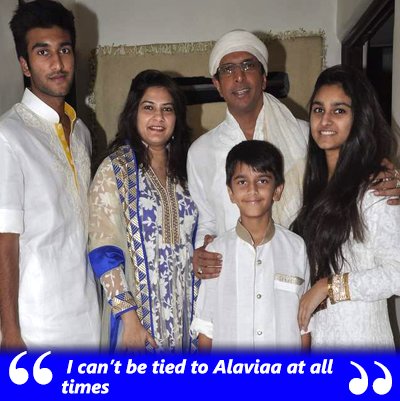 Image Source: indiaforums

Are you a protective father?
Of course. It's my birth right, but yes, Alaviaa studies in America and I can't be tied to her at all times. Plus, I'm not conservative at all.

So when is the Broadway play starting?
I am leaving on March 17, and we begin work together on March 20. I come back in mid-July.

Will your family be travelling with you?
My wife will be busy. She will have the two kids here. My daughter will be back from the US. Thus, I'll have to live alone.

There's Priyanka Chopra there, you can catch up with her in New York!
Oh definitely, she will have valets.

Thumbnail Image Source: instagram/alaviaajaaferi