Jackie: 'Tiger Gave Me Bites And Scratch Marks'
Here's the latest update from the world of Bollywood. We bet you wouldn't want to miss this. Read on for details... In an exclusive interview on Fathers Day, Papa Jackie Shroff talks about Tiger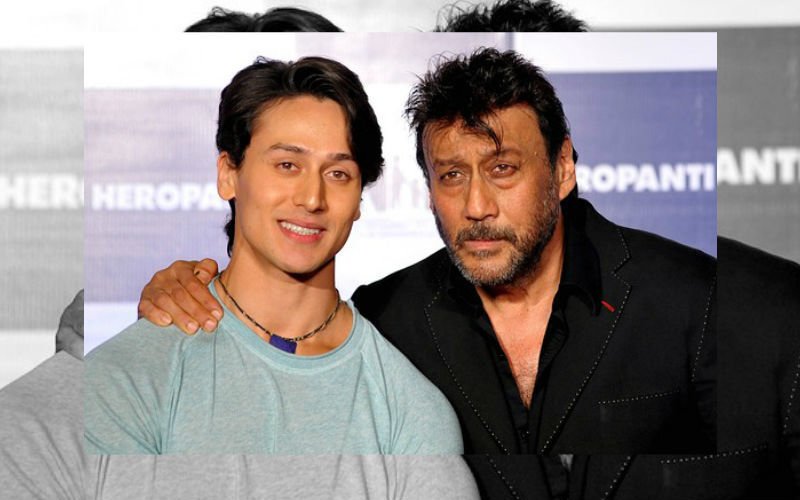 In an exclusive interview on Fathers Day, Papa Jackie Shroff talks about Tiger

What do you think of Tiger as an actor?
I think Tiger is mighty blessed. Logon ka aashirwad hai ladke pe! He's disciplined, focused and well-mannered, thanks to his mother (Ayesha Shroff). If he continues with what he is doing, his popularity will swell and he will achieve a lot in life. Bhidu zameen pakad ke chalega to aasman jhukaega!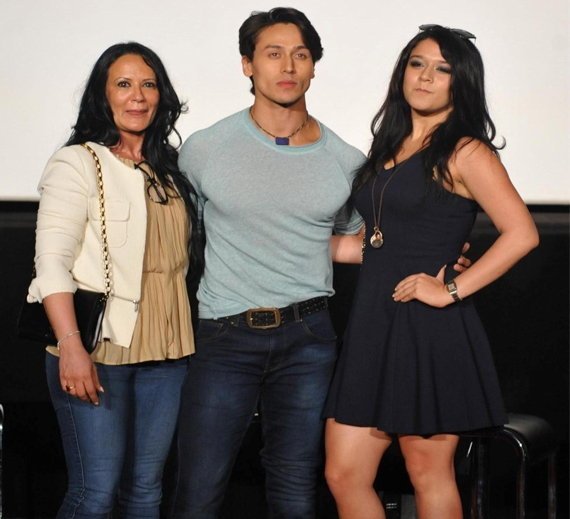 What were your thoughts when Ayesha was expecting Tiger?
I wasnt thinking much. I thought, jo aayega dekha jaayega. The child should just be healthy.

What did you want, a girl or a boy?
I was okay with both. I mean how does it matter whether its a girl or a boy? Theyre both God's gift and should be loved and nurtured in equal measure.

When and where did you see Tiger for the first time?
In the hospital! I cant describe the feelings I had when I saw him for the first time. Its so weird! I could feel so many things at the same time while he was lying in an incubator. For some strange reason, he had a smile on his face when the other babies were howling. And Im not saying this because he is my son. He was really smiling. I was amazed at that sight.

And then?
I asked the nurse, 'Bhidu idhar kaiko rakha? The incubator looked like an oven. The nurse said he needed that. And then, we took him out. His mother fed him and I held him for the first time. He must have been a couple of hours old. I could hold him in one hand. He was that tiny! Aur abhi dekho!

Why was he named Tiger? Its an unusual name.
My son had just begun to crawl. He had nails with which he made scratch marks all over my face. He had also begun to get his teeth. So, he used to bite me also. I started calling him Tiger, very fondly. A few months down the line, Ayesha said we should name him 'Tiger'.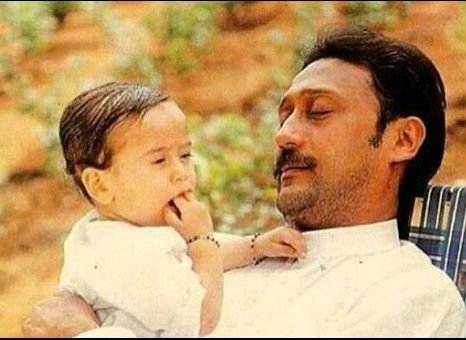 How was his first day of school?
It felt as if the school was separating him from his mother forever. His mother had tears in her eyes. She got very emotional. I understand her feelings because that was the first time she was getting separated from her son for a couple of hours. Even fathers get emotional. I am no different but we dont express as much as mothers do.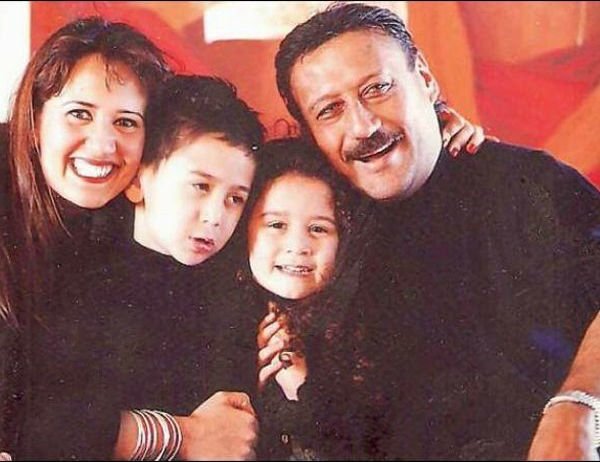 How was Tiger in school?
He was above average with his academics all through his school life. He was a bindaas boy. He was excellent with athletics, gymnastics and also basket ball. He had even done a play in school called Bad Boy.

So, he always wanted to be an actor?
No. He never wanted to be an actor. He had aimed to join the NBA. He never desired to be a film hero.

How did he become an actor then?
Ban gaya! Sajid Nadiadwala and Sabbir Khan made an offer to him. He asked his mother if he should take it up. He even asked Sajid and Sabbir if they really wanted him. His mother said he must give it a shot. Ayesha badi filmy hai! When we were dating, I used to wait outside Lotus Cinema on a bike and she would watch a film every Friday morning. She prefers watching movies, first day first show, as much as possible even now. And her gut instinct has worked for our son today!

Do you guide Tiger with respect to the films he should sign?
No. I dont! Yaar, main khud ko guide nahi kar sakta barabar se! I dont see the need to guide him. Hes doing fine. All Ive advised him as a father is that he should enjoy what hes doing and do it only as long as he enjoys it. And I wish he never rubs people the wrong way and breaks someones heart.

Tiger has confessed that hes not half as good as you are as an actor. Hes scared to share screen space with you.
Hes joking. Uska game hai ye sab! Hes a brilliant performer and the day he shares screen space with me, youll realise how talented he really is.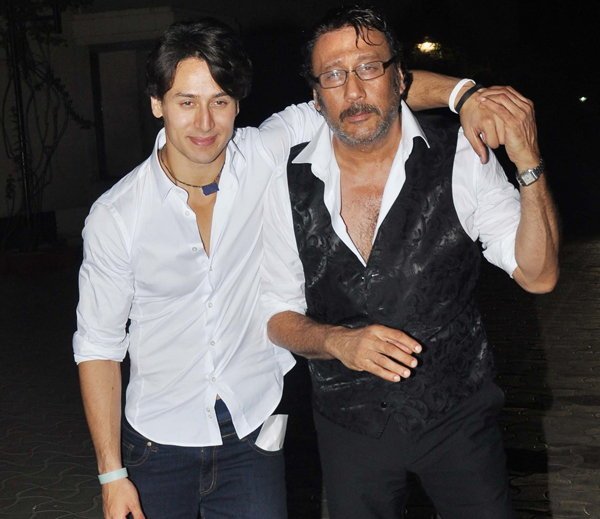 Do the rumours about his love life perturb you?
No, I dont bother about them. In fact, there have been more rumours about me than him. He needs to buck up (laughs)

Did you guide him when memes poked fun at him on social networking sites?
No. In fact, I think he dealt with it very well. He told me: Papa if they like my lips, let them. Theyre pink because I dont smoke. Im glad my son doesnt have a single bad habit.

(Tune in to SpotboyE.com The Show on Monday, Wednesday and Friday at 9 pm and Tuesday, Thursday and Saturday at 1 pm on 9XM)