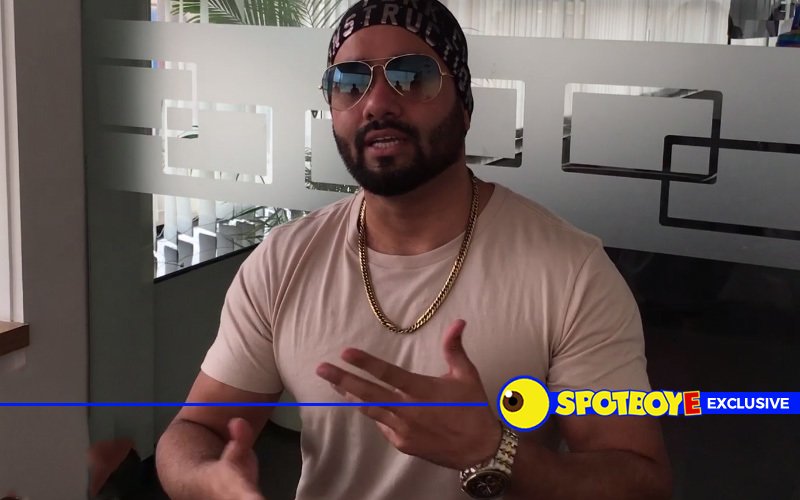 Your browser does not support the video tag.
Jaspal Singh aka JSL became the first artist to feature on 9XM Stardum, which is a special initiative to create the next big music sensations for Bollyood and Hindi music industry. His track, Daru On The House, which was launched with much fanfare at Club Royalty in Bandra, has already caught on amongst the masses. JSL opens up about his musical journey to SpotboyE.




How did you start your career in music?
As a teenager, I would make music on my computer. When my father asked me to assist him in filmmaking, I had to cut myself off completely from music. But I couldn't get music out of my head, so I quit my father's business and started music again. I joined an academy named Beat Factory in Delhi run by Gaurav Dayal and then, I met Taz Stereo Nation. We started collaborating professionally.




Tell us about your new song Daru On The House.
Daru On The House is an experimental track. It's essentially EDM (Electronic Dance Music) with a hint of Trap music and rap. Harshit Tomar and I had made this track a year ago. I was so thrilled that the song was chosen by 9XM for their new venture Stardum.

What do you think about the initiative - 9XM Stardum?
9XM Stardum is a very big step for individual artists like me because individual music has been dying over the last 10 years. 9XM Stardum is the biggest platform for music in India and I feel honoured to be a part of it.




Share your experience of shooting the video of Daru On The House.
When it comes to the video of my tracks, I am very particular. I become a pain in the a** for the director (laughs). I sit with the director 15-20 days before the shoot and we discuss everything – from the location to the models. I'm very happy with the way Daru On The House has turned out.

Would you want to work in mainstream Bollywood?
I am already in talks with few directors and some of my songs have been shortlisted. Plus, the way I see it – if I am on 9XM, I am already in Bollywood.




Diljit Dosanjh, whom you worked with in the past, is making his Bollywood debut. What do you have to say about that?
Diljit Dosanjh and I have done many singles and he is a gem of a person. He is very talented – be it singing or acting. He will make a place for himself in Bollywood; I feel that he even has it in him to make it in Hollywood.

What's in the pipeline?
I've already recorded a single with Badshah, the song will be released in July or August. Besides that, I have got some Bollywood projects too.





Image Source: facebook/jslsingh/DiljitDosanjh