Julie 2 Star Raai Laxmi On MS Dhoni, SEX Scenes, SMOOCHES & Casting COUCH
The star of the much-talked-about Julie 2, Raai Laxmi, opens up about sex scenes, censorship, the casting couch and her famous ex MS Dhoni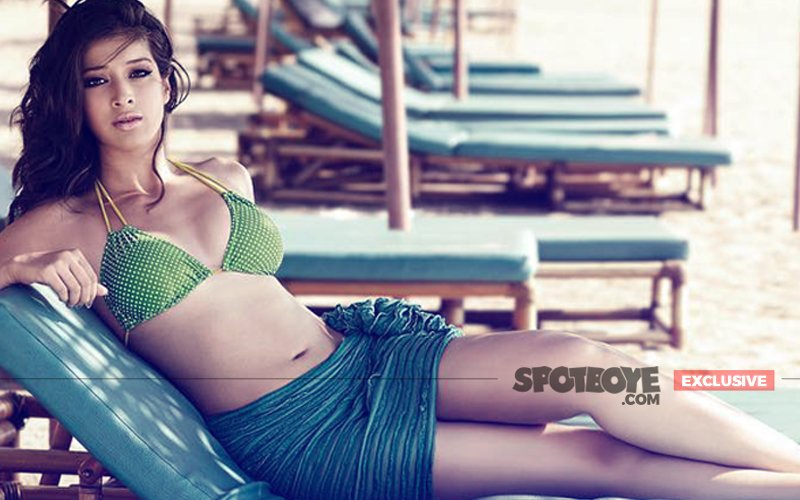 Raai Laxmi, till now was known to most of us as the beautiful South Indian actress who was linked to MS Dhoni. Now, she has grabbed headlines as the leading lady of one of the boldest films in Bollywood set to hit screens this year, Julie 2. The film became a talking point after the makers splashed a bikini-clad picture of Laxmi on front pages and also because former CBFC chief Pahlaj Nihalani (who rallied against kissing scenes) became its distributor. In a candid interview, the actress spoke to us about onscreen nudity, censorship, casting couch, Dhoni, marriage and lots more.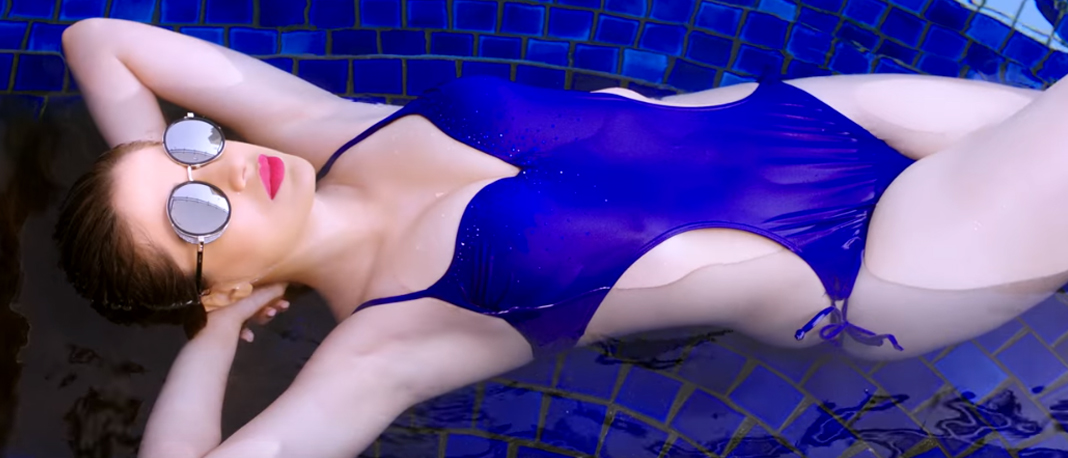 Raai Laxmi In A Blue Swimsuit In Julie 2

Excerpts:

You were last seen in Akira in a cameo, how did Julie 2 come to you?
In fact, I had committed to Akira after Julie. It just happened that Akira released first and Julie got a little delayed because of the multiple schedules and the weight fluctuations I had to go through for the role. So officially, Julie 2 is my first full-fledged Bollywood film. It is my 50th film and I was looking for a commercial script to mark it.

Were you comfortable with the fact that it is a franchise associated with a heavy dose of sex?
That was my worry. Julie had already created a certain impression and I knew that people would expect the same from Julie 2. But when I heard the script, I realised that it is nowhere close to Julie. It is a genre which requires some skin show but it is not just because you want to show your body, it is just that its script demands it. With the trailer and the teaser, the sex quotient has been ramped up but the film has a message and a lot of substance. It is a thriller with a good story. The reason why I wanted to do this film is because I think every girl would relate to it and I too connected to some of the situations shown in the film. There are many scenes which will make women go, 'Yes this has happened to me.'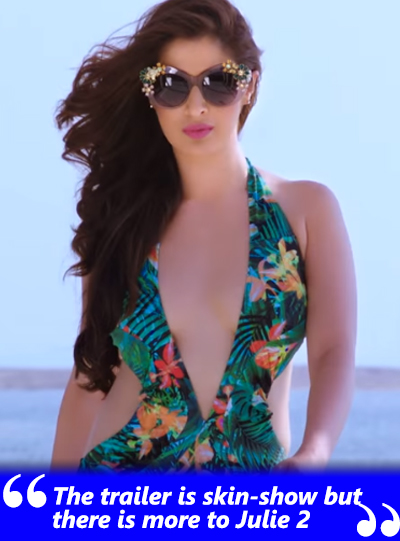 Could you give us an example?
Not just the casting couch, they have shown a full life of an actress who achieved stardom.

You too may have come across some indecent proposals in the industry?
I thankfully was one of the lucky few who got an easy entry into films. I was only 15 when I did my first film down South. I was a baby, I had no idea about the industry I am getting into, I did not even know the language. The filmmaker who introduced me was a father figure, he knew my family very well.

So, nobody has tried to take advantage of you?
Casting couch is not the only hurdle that every girl faces. But yes, if you are beautiful, it is bound to happen. Frankly, you can be told to compromise in any industry. It is just that because we are actors, we are highlighted in the media. No doubt, I have gone through situations, where people have indirectly sent me the message that this is your space--- if you want to be in it, be in it; it is your choice.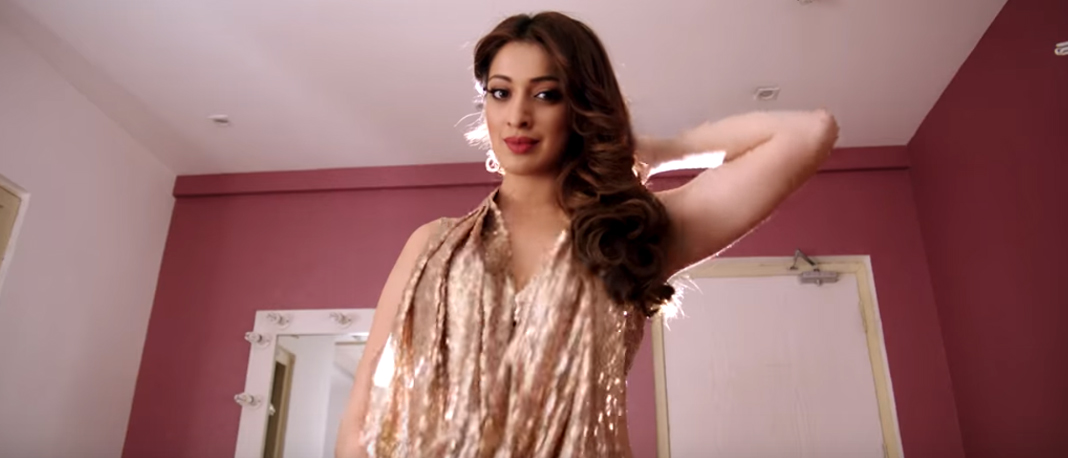 Raai Laxmi In Julie 2 Trailer

Did you lose films when you did not respond to those suggestive messages?
Of course. I lost out on a lot of offers. You don't get the right vibes and immediately know that something is fishy. It was in that space where the intention was unclear but it was distinctly uncomfortable and you are too scared to even ask questions. So, it is better to stay away. If you continue despite your doubts the person may think that you are playing along. I was fortunate enough that I had an identity at a very young age and my career was not affected too badly by this. But I have witnessed it happening to many people.

Pahlaj Nihalani, the former CBFC Chief, who is distributing the movie, famously demanded that kissing scenes should be shortened in many films. What is your take on censorship?
It is not in my space to speak about censorship. But coming to Nihalani, I only knew him after he came on board as a distributor.Julie 2 has got an A certificate. We would still have got the same certificate if Nihalani had been in office today.

So has the film got any cuts?
The trailer had a few cuts and then the film had a few cuts. The way I see it is that Nihalani played the role when he had to, and there are certain norms which he was supposed to follow and he had to be within certain lines. I am no one to question why he did what he did because as I said, he was doing his job.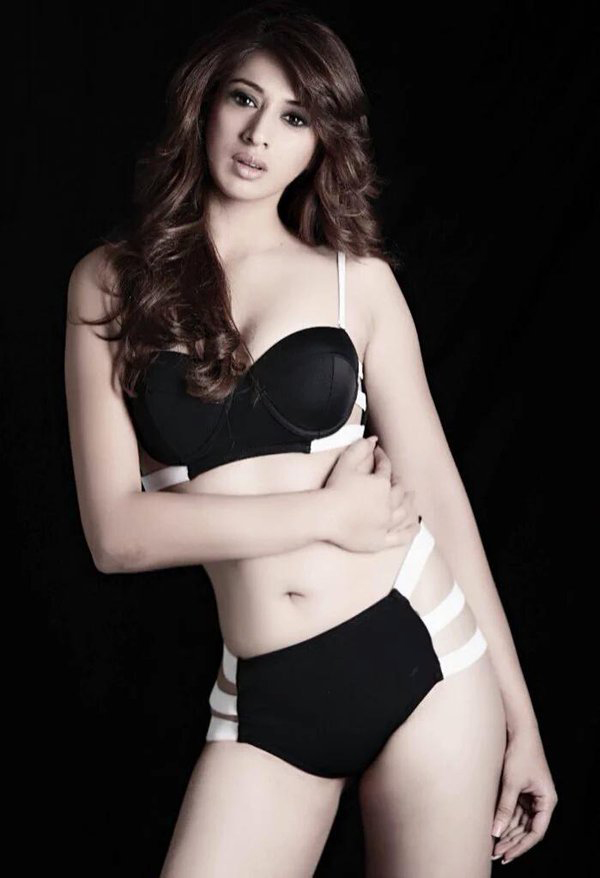 Raai Laxmi Poses For A Photo Shoot

When it comes to films, should we still stay within those lines or change our outlook?
If you see the kind of web series which are being made in India, it will be clear that there are no limitations here too. Because digital content is not censored, people are experimenting and pushing boundaries. I think India has welcomed these changes. However, there is still a certain set of audiences who do not want to see such things and that is why there is so much halla bol happening. As a youngster, I would love to watch something new and exciting which is true to the script. If a person has to be naked in the scene then he/she cannot be wearing clothes. If you have to be naked, you have to be naked. But I would not appreciate if it was a forced act. For example, I enjoy watching Game Of Thrones. I want to see everything the character goes through, otherwise I would be disappointed. The youth is welcoming but there is a certain set who feels that it is "too much" for our culture. But th objecting audiences have to change. For example, my parents. They are from a different generation and I would think twice before I showed my film to them. But now, they have to accept what I do because the youth is changing.

Did you show Julie 2 to your parents?
My father has seen the film. We have never discussed how he feels about those sequences because we do not share that kind of bond. But he appreciated the film, the way it has turned out.

You said that if a script demands nudity, there has to be nudity. Will you ever do a nude scene?
I wouldn't be comfortable doing it because I am not prepared for it, my mind will not accept it. It is all in your mind. Like nudity is acceptable in many places abroad, where people walk around without clothes. It's all about your culture and your mindset.
But then, you never know. Today I may say no, tomorrow I may do it because it has become common and acceptable. In our country, it's still not acceptable but people want to see it. It's a very weird space to be in. The youth wants to see bold content but they cannot talk about it or they will be judged.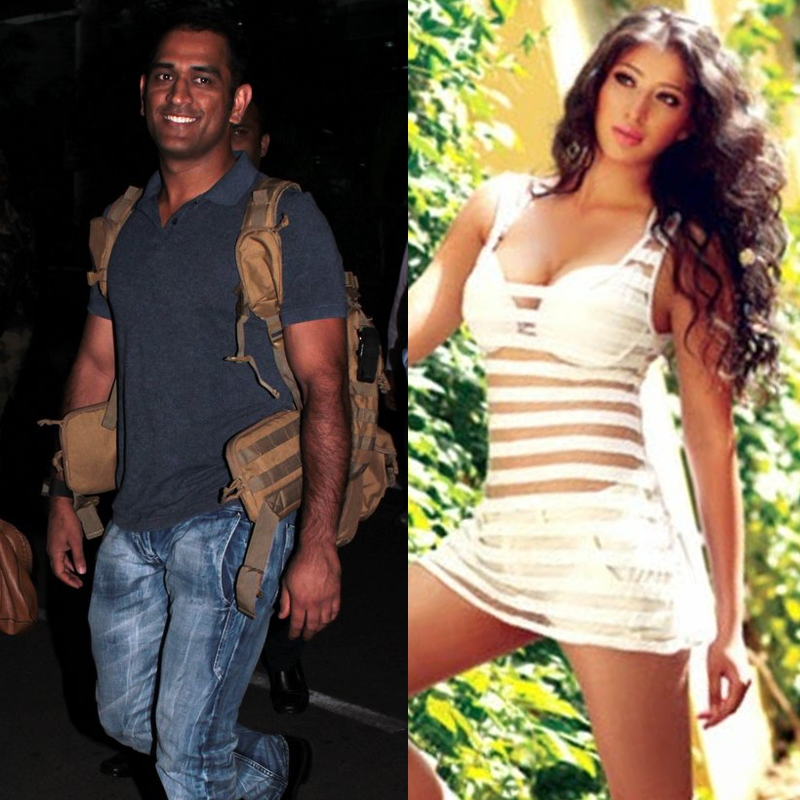 Ex-Lovers Mahendra Singh Dhoni And Raai Laxmi

Also, there has been a lot of discussion about the length of kissing scenes which are shown on screen. Does it make a difference if it is 7 seconds or 15 seconds while lips lock?
If it is a kissing scene and you only show a peck, then the whole meaning and feeling will not translate onscreen. When the public finally sees that scene, they will feel cheated.

So, you do not believe in cutting the lovemaking scenes short either?
I don't think anybody wants to waste footage. If you drag a kissing scene and keep rolling, eventually the people watching it will get bored. No one will do that deliberately. But if there is a long scene and that is what the filmmaker wants, you are only ruining his vision. Nobody watches films to see such stuff per se, they would then rather watch porn.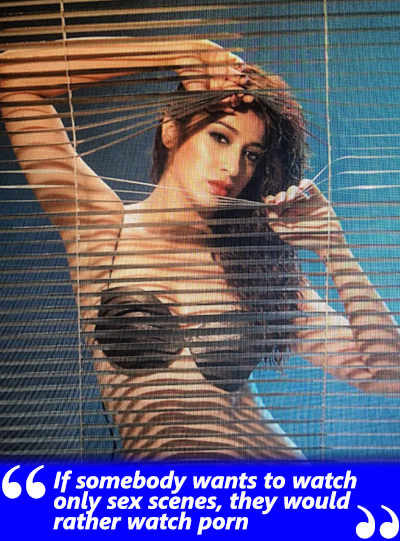 This interview will be incomplete without talking about my favourite cricketer and your ex M S Dhoni...
Who's he?(Laughs)

You had said that your association with Dhoni is like a stain which won't go away for a long time?
This needs to have a full stop. It was a long time ago, he is happily married now, he has kids. Everybody knows everybody in today's world and you may end up with a person tomorrow whom you don't know today. It is the process of life and certain things don't work out, and then you have to move on.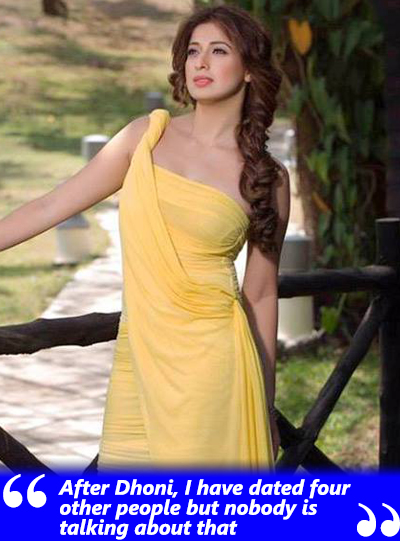 Hmm... were you crestfallen when it (the relationship with Dhoni) didn't work out?
It was not in that space and the media wrote about it before that.I have dated four other men after that but nobody is talking about them. It's about Dhoni, just because it is sensational news.

Are you saying that you were not dating him?
It is not about dating or not dating. But people had quickly taken it to a level that I was going to get married to him- and that was simply not true. The hype got us into an awkward space and that is why I do not talk to the media much about thus-- but I am talking a bit now. I do not want to speak about him in detail because I respect him a lot.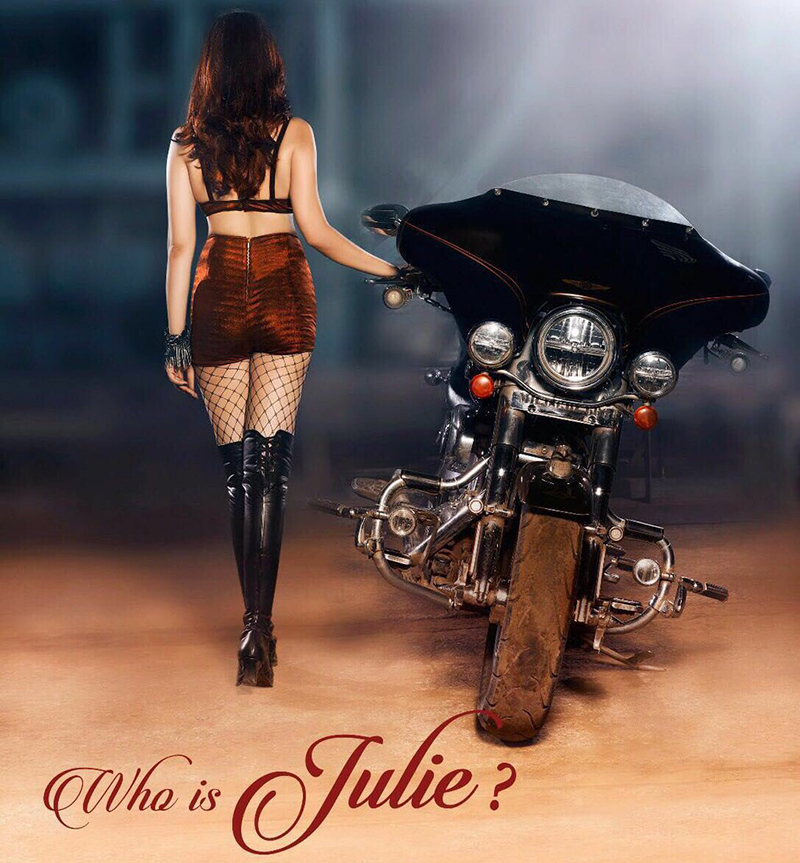 Raai Laxmi In Julie 2 Poster

What's after Julie 2?
Hopefully, I will be well received in Bollywood. I am here to act and entertain. Bollywood has given me a lot of warmth and love. Let's see where Julie 2 takes me.

You dated four men after your association with Dhoni, you said. Are you seeing anyone right now?
I am single and only in a relationship with my work right now. I am enjoying being single right now.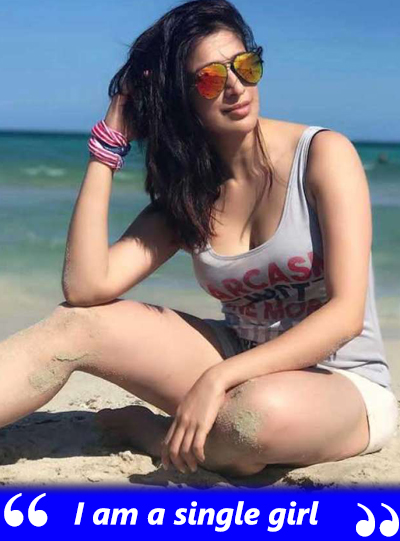 How important are relationships and love?
It's an amazing feeling, having someone in your life who loves and respects you. It is great to have someone to go back home and cuddle with. Love is something that you want to have but it gets into a bad place when you have different priorities in life.

Coming back to the four men. How do you deal with heart-break?
As actors, we all have personal lives which we keep away from the media and public. And I wouldn't want to share so many details of my life. Dealing with personal setbacks is not easy but I have to keep myself preoccupied. Sometimes you can't even focus at work when you have a heart-break but you fight out those battles. If I am idle, I am the weakest person when it comes to love.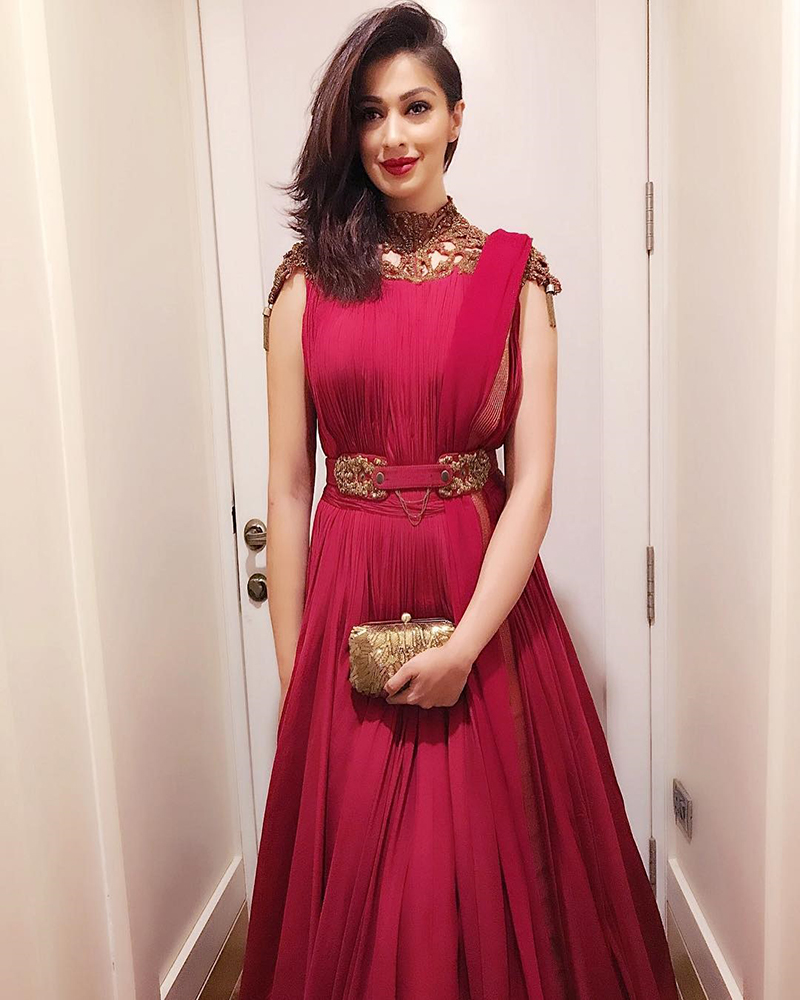 Raai Laxmi Looks Pretty In A Maroon Gown

How about getting married?
I am not in a space where I can say that I want to get married soon. Being in a relationship is not always about getting married.

I think I have told you everything and I don't know why.



Image Source: instatrix, southreels, twitter/iamlakshmirai, instagram/iamraailaxmi, actresshotstills & youtube/triumphtalkies