Kabir Bedi's Wife Parveen Has Cast A Spell On My Ex-Husband Shekhar Kapur, Says Suchitra Krishnamoorthi
Suchita Krishnamoorthi is furious with her ex-husband Shekhar Kapur. Bedis are not moving out from their flat where she once lived happily with Shekhar and her daughter Kaveri. However, Kabir vehemently denies, saying that she is unjustified in her lament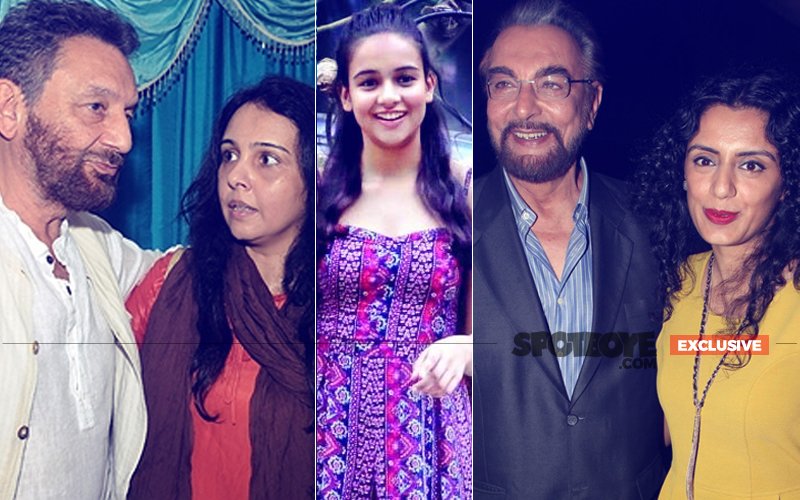 Why are you miffed with Kabir Bedi and his (fourth) wife Parveen Dusanj?
They are staying in a flat which passes on rightfully to my daughter Kaveri.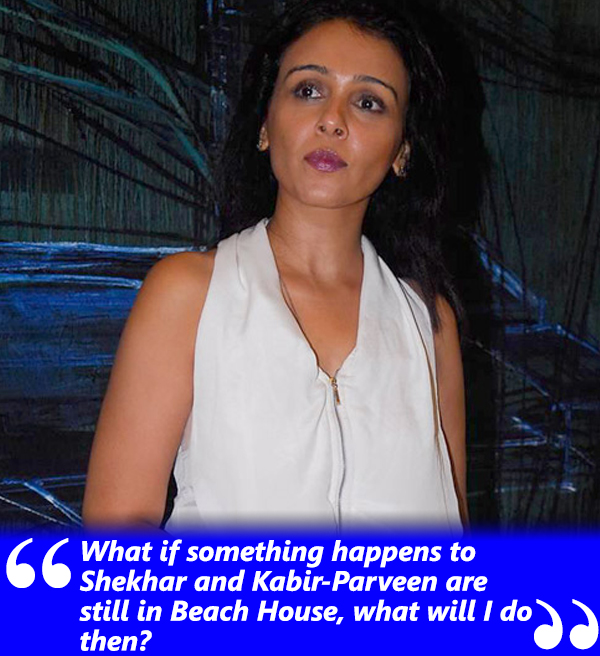 Weren't Kabir and Parveen staying in Pooja Bedi's flat (which originally belonged to Kabir's first wife Protima) before they started staying in your's (Beach House in Juhu)?

Yes, but you know how they had a big problem with Pooja- and you only did that story on the front page of Mumbai Mirror (dated October 23, 2013)- after which they stayed on lease for a bit and then their lease ran out. Pooja had soon sold that flat fearing an attempt to usurp her property, and you had also covered that in Mumbai Mirror (October 28, 2013).

Phir kya hua?

They started staying in the house which I left. Shekhar, Kaveri (daughter) and I once lived there, rather happily.
And then, they became a problem for us.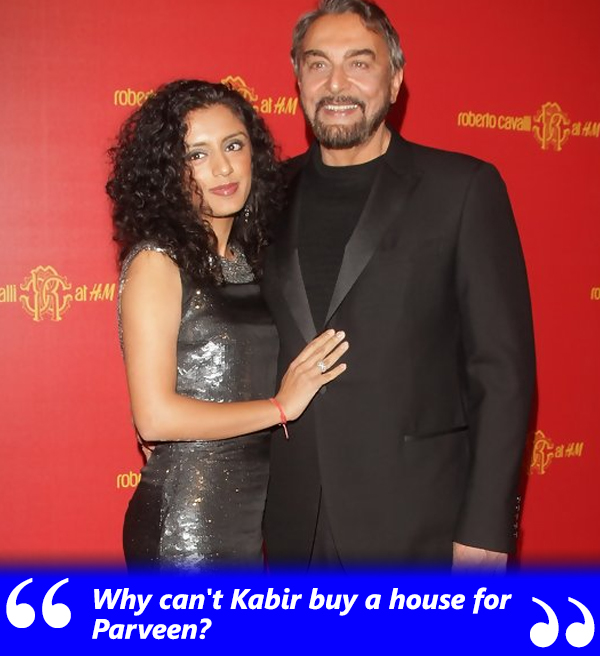 How?

Kabir
and Parveen are not vacating the flat. It has been 2 years now. And they don't pay Shekhar a penny.
It has all been so ugly from the beginning. Parveen threw out all Kaveri's things, even pulled down her photographs.
I was eventually compelled to send a legal notice to Shekhar. Mind well, I am not questioning because I was his wife. I am questioning this because the house belongs to Kaveri, she is the legal heir.
Where does Shekhar stay?

He stays with them, as and when he is in Mumbai.
Sometimes, Parveen has also been staying with Shekhar when he is in London.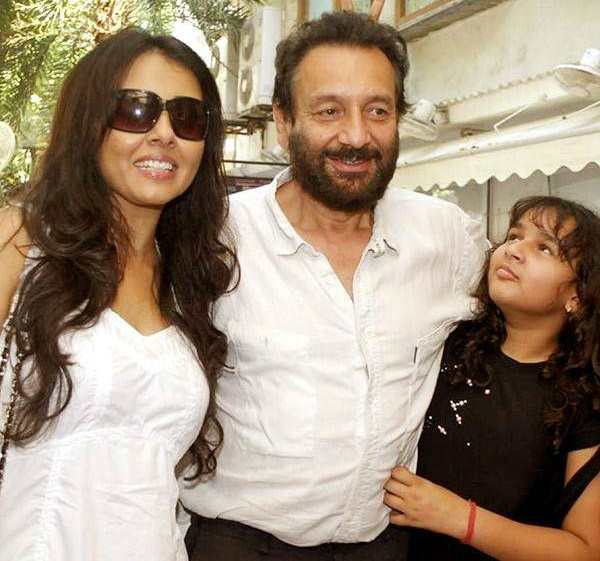 Shekhar Kapur With Suchitra And Daughter Kaveri In Happier Times


Without Kabir around?

Yeah.
How do you know that?

Kaveri has travelled to London to be with her father and seen Parveen there. Once she even told me that she was finding it rather awkward and want to travel ahead to LA.
Why don't you tell Shekhar to ask them to leave the Beach House flat?

Shekhar refuses to see reason. Also, you know how he is. So evasive. All the time bhaag jaata hai.
And Kabir toh... (trails off)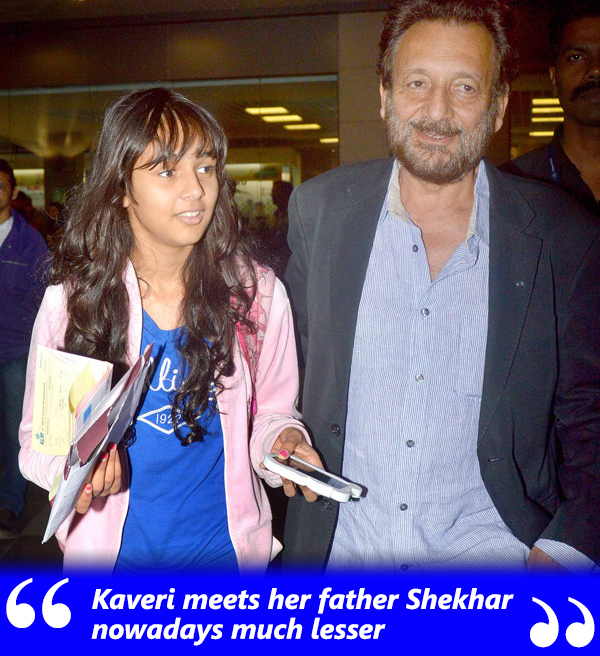 Kabir toh kya?

Kabir has a history of squatting on properties. First it was Pooja's flat now one in Beach House! I have even told Shekhar: What if something happens to you and they are still entrenched in Beach House?
Why is Shekhar being evasive on such a serious matter?

Exactly. Wonder what's happened to him. Parveen has cast a spell on him.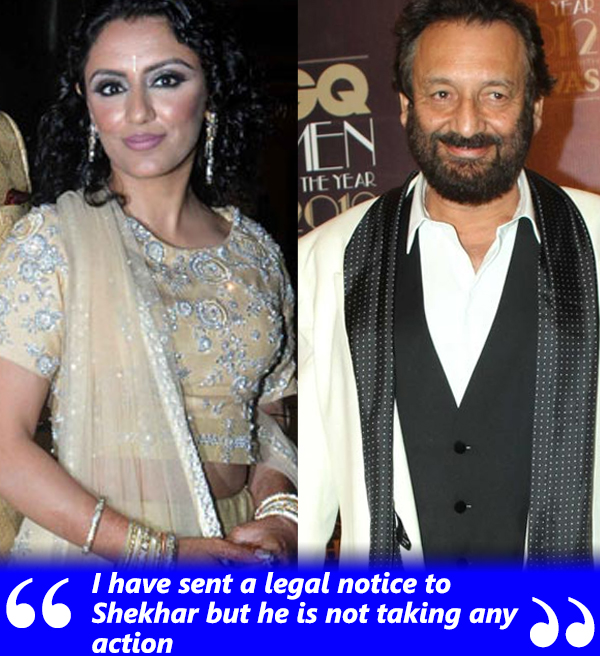 Kaveri told you that she was feeling awkward in London. What was the awkwardness about?

Shekhar was telling her to share a room with Parveen and form a bond with her.
Parveen And Shekhar were not staying in the same room. But honestly, I don't care whatever strong friendship they have developed. Jo bhi dosti hai, jitni bhi dosti hai, how can it come in the way of what is rightfully our daughter's? Why can't Kabir buy a house for Parveen? It's surely not Shekhar's resonsibility. Do you know that they had even kept our car and weren't returning until I made a big scene in Beach House by sending my driver who sat there for 7 days before they eventually relented? He had to sit there because he was constantly being told that Parveen is sleeping.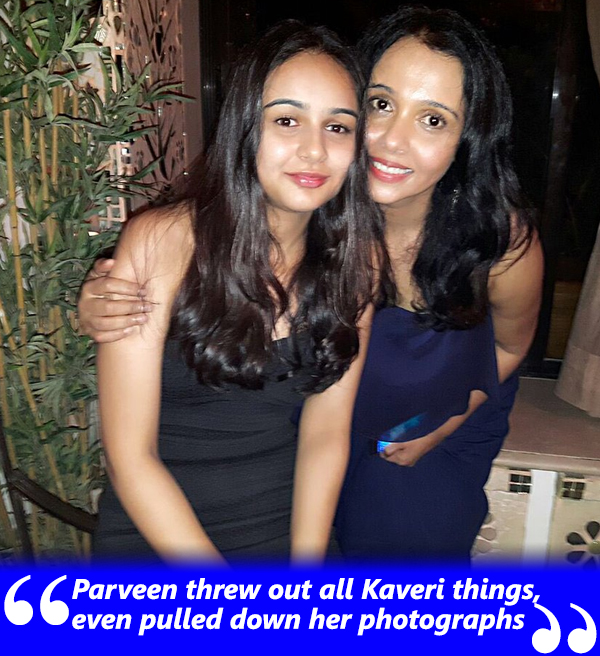 Have you spoken to Pooja Bedi about this?

Yes, and she was not surprised.
But what did she say?

She tells me to do something quickly but carefully. Warna woh dono baithe rahenge hamare ghar par for the next 10 years
Pooja and Kabir could not mend their relationship after their house imbroglio...

Yes, you are right.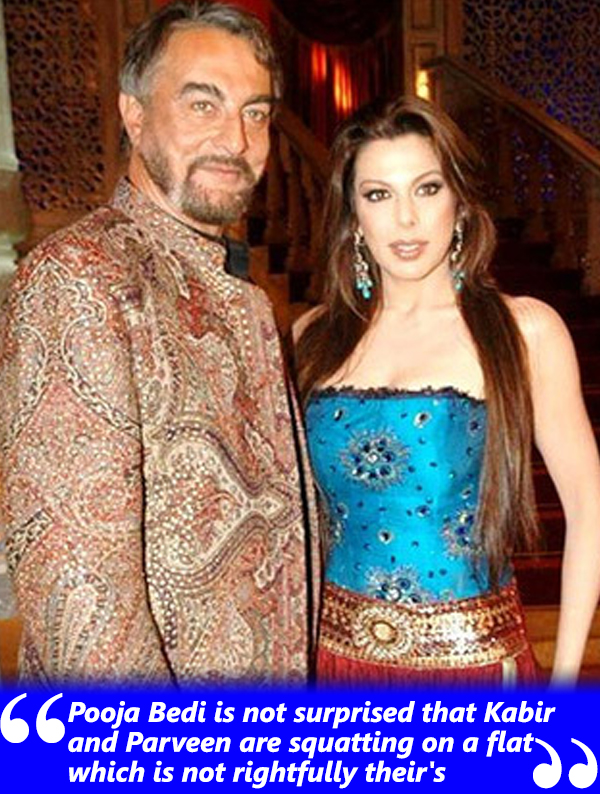 Is the equation between Kaveri and Shekhar the same, today?

Obviously not. She meets him lesser. The last time he was in Mumbai, she caught up with him only 3 to 4 times. Should she be dealing with so much sh** at the age of 17? Some people now say that Kabir and Parveen are the owners of that house!
Kamaal hai...

Kamaal se bhi ooncha hai. The water has come up to the neck.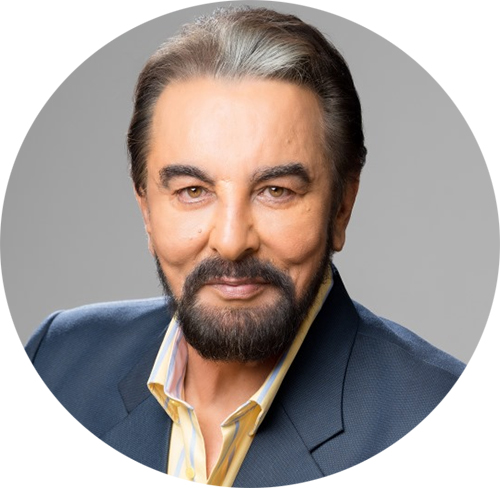 When contacted, Kabir Bedi rubbished Suchitra's claims, saying, "Suchitra has been trying to peddle this bogus story since months. Shekhar and I have been best friends since our College days. He has been based in London for the last 3 years, not in Mumbai. The apartment where I'm staying is owned by his sister, Sohaila Charnalia, from whom we are renting it, by written agreement. We are all delighted by the arrangement. Why is Suchitra ranting about a flat that belongs to her ex husbands sister? If the defamation and harassment doesn't stop I will have to take counsel".

Image Source: Manav Manglani, hdpics, zimbio, expressio, twitter/taranadarsh