Kangana Ranaut Opens Up On Introspection, Making A Place For Herself And Tanu Weds Manu Returns 3: EXCLUSIVE
Watch Kangana Ranaut's exclusive chat with SpotboyE. From always being calm to getting inspired by Deepika, Katrina, Alia & Taapsee, the actress opens up like never before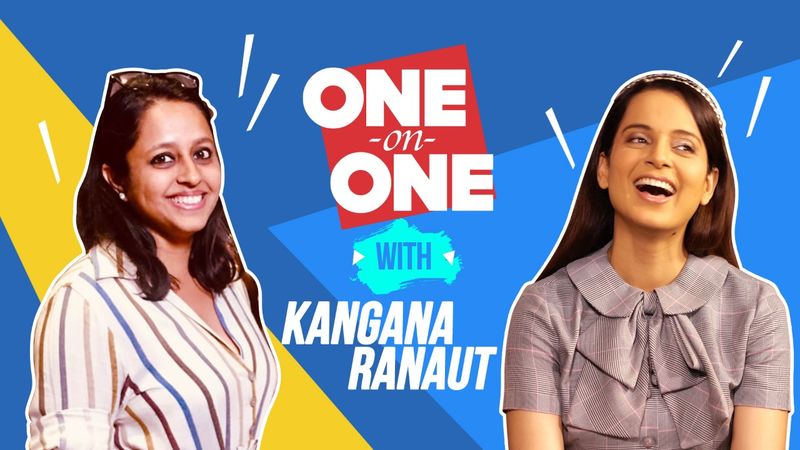 As I walk in to interview Kangana Ranaut, I am a bit unsure. We aren't exactly friends but have immense mutual respect for what we do for a living. I have been to her parties, she was the first film celebrity my 3-year-old ever met and loved. Yet the recent controversy around her and her 'bikau' statement have divided both me and my Whatsapp groups, right through the middle. Did she handle it right? Did we handle it correctly? Just some of the questions that I've pondered over in these past few weeks. To end the dilemma I take inspiration from English author Edward Bulwer-Lytton who had coined the metonymic adage, "The pen is mightier than the sword". In my case, though, the keypad is stronger than the ban. I decided to throw everything at her.
It has been 15 days since the altercation. Kangana Ranaut, who the media has always loved and appreciated, especially since her National Award-winning performance in Queen, has been declared enemy of the (fourth) estate. Though while the entertainment journalists (some of them at least) banned her openly, there were others who were more than eager for a soundbite, a quote, a reaction. In these 15 days, she has explained herself over and over again how she is disturbed by one particular section of the media and not the entire industry. Because she has spoken about everything under the sun and everyone has heard her speak, what more could I ask? Introspection? Mending things? Could she have done things differently? One who believes and practices spirituality, does she now think the entire fiasco could have been handled better?
And because we were meeting for the promotions of her forthcoming release Judgementall Hai Kya, I did ask her about the film and her co-star. I don't quite know how reading that here is going to sell the film or this written piece better. Because if the past few weeks are anything to go by then both Kangana and the media have been judgmental of each other.
Image Source:- youtube/spotboyE