Karan Kapadia Says "Aunt Dimple Is Strict" But Meets All His Girlfriends
Watch this EXCLUSIVE INTERVIEW of Karan Kapadia, who's set to make his Bollywood debut with Blank, releasing this Friday. The newbie talks about his aunt Dimple's support, Akshay's good luck and more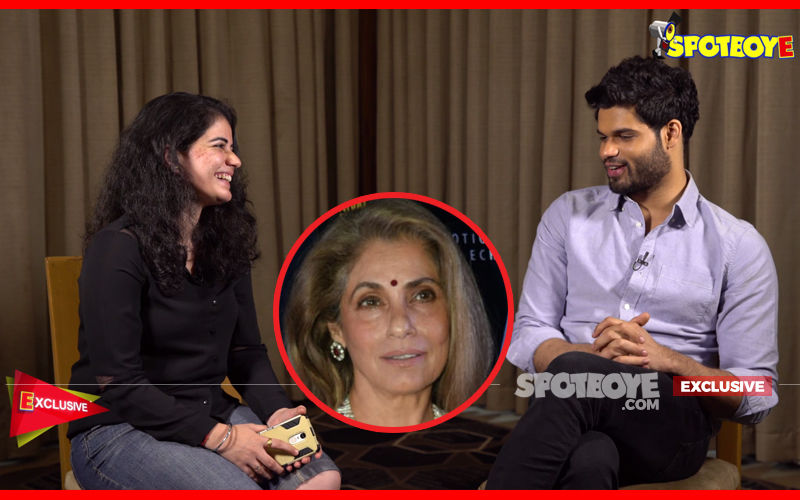 Dimple Kapadia's nephew Karan Kapadia is set to make his debut with Blank
, which is slated to release this Friday. A few days ago, we caught up with Karan at Sun-N-Sand (Juhu) to talk about his film and more.
We started the conversation by asking him about his debut film and how did he choose it. Karan said, "Blank came to me in 2016. Director Behzad called me and said mere pass ek unique script hai, aake sun le ek baar. When he told me in just one line- 'there's a suicide bomber that loses his memory'- it got stuck with me. After that he developed the concept for a year with Pranav, who's the co-writer." He also said added, "I decided to become an actor when I was 11-year-old, and started working towards it when I was 15."
Karan further shared details of how he prepped up for his character, how long he had to wait to get his first film. He also revealed why he chose Blank as his debut film and how was it working with Sunny Deol, Ishita Dutta and Karanvir Sharma.
When we asked him if he discussed Blank's script with Akshay Kumar and Dimple Kapadia, he said, "I told them, this is the film I am doing it. I didn't ask should I do it or not? I knew I wanted to do it. I told them about my character, and they obviously voice their opinion."
Karan also spoke about Akshay Kumar's song in the film. He said, "It was his way of saying good luck. It was decided 2 weeks before we shot it. He (Akshay Kumar) saw some rushes of the film, he had liked it. He then told me, "I am proud of what you have done. This is just my way of saying good luck."
When asked about his aunt Dimple, whether she sets any curfew on him, he said, "She's my mother, father, aunt, everything. But she's also the coolest parent anybody could have. Even when I was dating, I would always make my aunt meet my girlfriends. There are no curfews. She trusts me. I have also been responsible with the freedom I've been given. I haven't take the freedom for granted. She's strict when she has to be."
Karan further added, "When I get laid back with things or things are slow I have nothing to do, then she will say Karan work on your voice, work upon your body language, dance. It wasn't nagging, it was something that I needed at that time, even though it may seem like nagging. I wouldn't say strict, but she makes sure that I don't get complacent."
When asked if he has seen his mother, Simple Kapadia's films, Karan said, "She didn't do too many films, about 19-20 maybe. I have watched Loot Maar twice. At that time films used to be bit longer. That too, I only saw her parts. I didn't watch it for the story. I watch it for my mother."
For more dope, click the video above to see full EXCLUSIVE interview with Karan Kapadia.
Image Source:- Spotboye Team