Karan Tacker Interview: Actor On One Year Of Neeraj Pandey's Special Ops, Exploring Singing As A New Profession And More- EXCLUSIVE
Karan Tacker speaks on the future of Neeraj Pandey's web series Special Ops, that completed one year yesterday, how the pandemic changed his outlook towards his craft, travel and exploring his love for sketching and singing.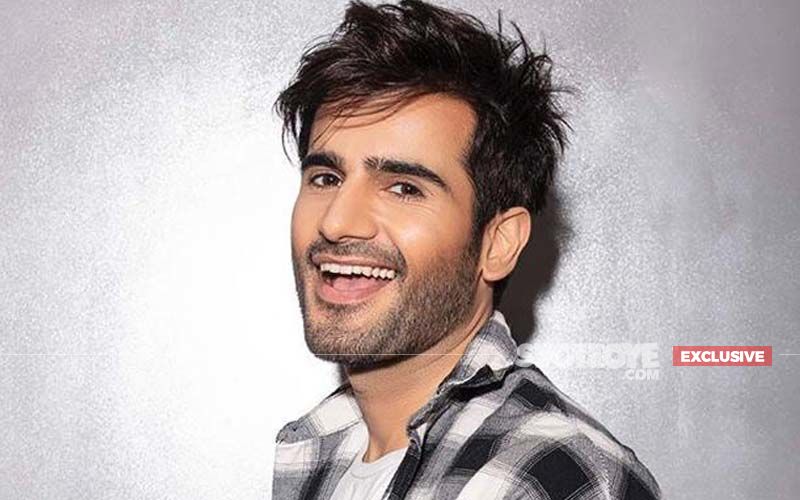 Karan Tacker enthralled audience last year with Neeraj Pandey's Special Ops. The show completed one year yesterday. We caught up with the actor to discuss how his life changed after the show, its future, and the different avenues he explored in the lockdown, including sketching and singing. Read excerpts from the interview:
How has your life changed after Special Ops and being Farooq Ali?
Nothing has changed as such within me as I was an actor then and still am. But there has been a change in terms of how people in the industry perceive me. When you belong to a show made by a maker like Neeraj Pandey with an ensemble cast including Vinay Pathak, Kay Kay Menon and Divya Dutta, people start taking note of you as an actor. Earlier there was a general consensus that I was a nice man who was somewhat good looking but now people see me as an actor, which reflects when you meet casting directors, producers and directors.
You couldn't celebrate the success of the show with your fans last year as it came during the onset of Coronavirus in the country, but with things comparatively opened up, any special plans to celebrate the show's anniversary with them?
The show is eventually for the fans, so to celebrate it, I did a live session on Instagram to interact with them. And as a team, the launch of Special Ops 1.5 also come as a celebration of the show as the franchise is getting bigger.
What about Special Ops 2 and the future of the franchise?
The endeavour is to make the franchise bigger. It's all in a very nascent stage and can't be discussed right now. But there is a certain way forward for Special Ops. We are thinking in a lot of different directions.
The world in which Special Ops released last year and the world now are completely different. Has this change reflected in your outlook towards your work?
Definitely. You learn on the job and are constantly working on your craft to grow. During the last year, I kept working in a direction to better myself. Now, I am just looking for great scripts and makers to work with.
You travel a lot, so how has travelling changed for you due to the pandemic?
I am an extremely avid traveller, and that's the one part I miss the most. It adds to my sense of solitude and enriches me as a person. Fortunately, because of the lockdown, I got to explore Maharashtra, as the idea was to go to places where me and my family could travel by car and be safer. I ended up visiting Mahabaleshwar twice. The weather there on my first trip was so blissful, green and lush. I had been quite ignorant about travelling within India, but this time gave me a chance to correct that. Even now I am planning my next holiday as I want to take a brief road trip before April kicks off as I am loving this sense of self reliance on a road trip.
The world also got to see the sketch artist Karan Tacker during the pandemic…
The pandemic brought out the best skills in everybody, as everyone reached within themselves to self-entertain. I love sketching and realised that it is a nice outlet for me, and I even ended up auctioning two of my sketches. Although, the thought still makes me feel a bit embarrassed as I am not a professional artist. But it has been a very sweet experience.
Does the auction and people's acceptance push you more towards pursuing the art further?
The auction did not have not much to do with it as I anyway love sketching and carry my sketchbook and charcoal pencils everywhere with me on my travels. Sketching depends on the mood and the setting, you can't plan a sketch, so it is my constant companion. Sketching is very personal to me and a part of my private space, but it felt nice to put some of my work out.
Recently, you also shared a video on Instagram where you were learning to play a piano. Is that a new area of interest?
It was for a campaign in which I was supposed to act of playing a piano. So, I just thought why fake it and went on to learn it. I took a couple of classes and even sang alongside. I am learning it properly now and have found my love for singing as well. I am even practising for it at the moment. As an actor, you need to keep your body and mind active, and music helps me with that.
So, any plans of releasing a single?
Why not. A few years ago, after I hosted the reality show Remix, I worked with a music composer and his wife and went on to produce and record a song. Although, at that time I didn't feel it was the right time to release that, but now I feel it is. I think this is the year to explore that side.
Acting, painting, singing. What's next for Karan Tacker now?
Acting for sure. I start shooting again in May for a new project and with the vaccine coming in and industry getting back on its feet, I am excited to get back on set.
Image source: SpotboyE archive