Kareena, Taimur, Sara, Ibrahim: Hear This Open Phone Conversation With Saif- Part 1
He is an interviewer's delight. This time is no exception. Meet the Nawab of Pataudi, Saif Ali Khan, in a no-holds-barred telephonic chat which we reproduce in verbatim, and you can also listen to it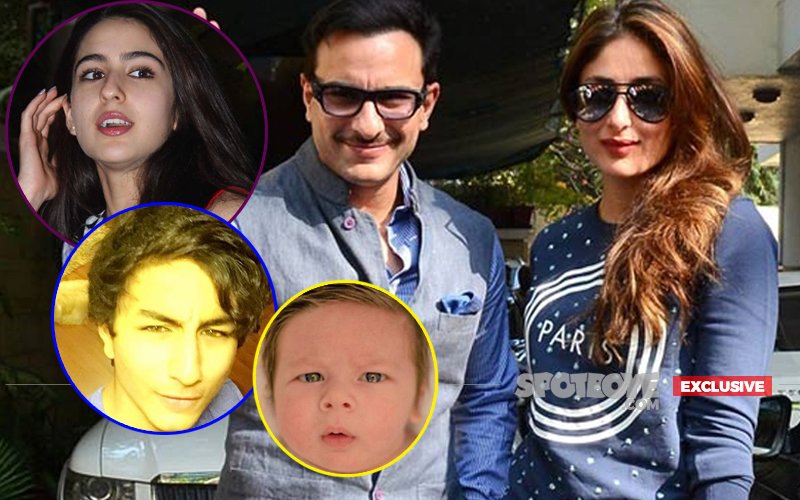 Rangoon is round the corner but there's lot more to ask Saif Ali Khan than just a film. We caught up with him over a long chat.
Hear it above and read it below:

Taimur is 2 months old. How does it feel to become a father all over again after such a long time?

You never set your foot in the same river twice; life is constantly moving. This is a good time. I am very happy, excited and settled to have brought Taimur into this world.

Do you have to get up in the middle of the night?

Not a problem at all. I sleep pretty late anyway. If he is up, I get to see him--- and that's lovely. Besides, these things are a part of life.

Who decided on the name as Taimur?

Actually, Kareena and I both did. I gave her a few choices and Taimur was the name she liked the most.

I thought there was an unnecessary uproar over your son's name Taimur...

It's nice of you to think and say that. A lot of people wrote articles in support. It's okay if some people had a difference of opinion. I didn't name him after anybody. I quite like the name and especially how it sounds. Saif means 'Sword', Taimur means 'Iron'... that's it! Any resemblance to anyone living or dead is coincidental, as they say in movies.

Do you really think that we are living in liberal times?

Well, I am. The people around me are liberal. My friends are liberal. My family is liberal. What's happening around me, I am really not bothered.
There's a lot of talk and excitement, people get worked up on social media. But again, that's what social media is for. So it's not that our country is
basically not liberal.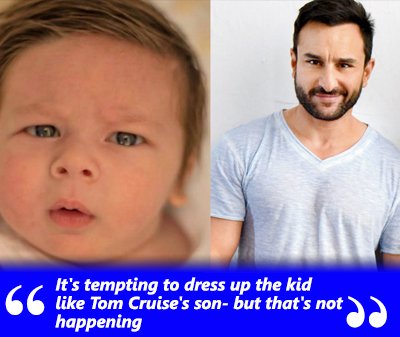 Image Source: Instagram/Kareena kapoor & images


You are not inclined towards the social media...

I thought about it when it started. But if I have to keep thinking what to post to give a good impression to my fans about myself, it would make life a bit less natural for me. I would be only on a clicking spree- clicking my sons, daughter, wife, mom. Where will it stop?
Any event or film I do anyways does appear on social media, doesn't it? But trying to make a comment on everything will be putting too much of pressure on myself. I can't keep thinking all the time about what is the next cool thing to say. I would rather meet people in real life and talk to them directly and spontaneously.
I remember I consciously decided not to click pictures of Kareena when she was delivering Taimur. I wanted to see her face. I wanted to see that moment. If I had been immersed in my phone planning my posts on social media, I would have lost out on that moment.
We are all chasing the camera. Why? Strike a balance, have your fun--- but that's not your entire life. People are dressing up for the picture, not for the party. It's good to have a party and talk to each other. But that's gone all so missing.
There's a nightclub in London where you can't take pictures, I think that's quite cool.

Are you telling me that you hardly use your phone? Can you live without it?

I am not saying that I hardly use my phone. Travelling from studio to home is boring, it's nice if I am doing an interview with you along the way like now. Otherwise, I do use my phone to keep in touch with family and friends. I also read a lot on the phone screen. I love history. Like I keep reading why Hitler hated the Jews so much. So yeah, I am not saying that I hate the Internet or the SMS or the WhatssApp.
I am just saying that if I was to start posting things, it would really take away something from my life.
Let's imagine that I am at a party. My picture gets clicked and I run to post it. I don't like the picture. What will I do next? Ask the person who clicked it to click again. Surely, that's not the way I want to live life. It would be too much for me. However, it's great that many stars do it. Their fans get to see them as a consequence.
Please underline that I am not being judgmental.
Okay, let me tell you another example. I once went to France and was near the riverside. I was only messaging my wife: Landed, this, that, blah, blah, blah. After sometime I realised that I hadn't seen the place! I immediately put down my phone and decided to fix my eyes on what was around me.
Sometimes you need to watch the sunset, you need to talk to different people from different spheres of life. The main thing of life can't be to impress everybody with a great phone or a great picture.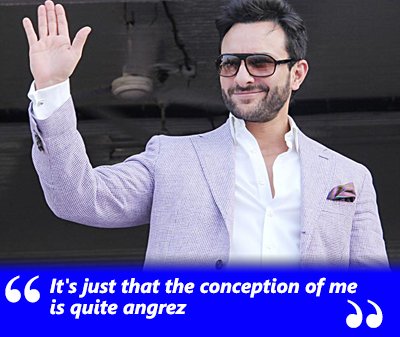 Image Source: piming


How is Kareena in this regard?

She loves reading all this. She loves the Net. In that respect, we are quite different from each other. I would rather read a book. Kareena likes to know everything. She would even read blogs and stories on fashion. On the other hand, at times, I would zone out or do small talk with friends and quietly have a drink. It's good to constantly know what's happening but it's not difficult to catch up on whatever has happened.

I totally relate to you...

Yeah, and by the way, let me tell you that I am looking forward to reading Ramayan, Mahabharat, Vikram Aur Betal and The Great Myths to Taimur. I am looking forward to building blocks. I am looking forward to play with toy cars. I am looking forward to painting. I am looking forward to making a ship, reading it up on the Net. It's going to be so much fun.
The big fun would be to make paper boats in the monsoon and have them race down the gutter in a building.
And I dont want Taimur to wear designer clothes in childhood. He should be in a normal ganji and jeans. It's tempting to dress up the kid like Tom Cruise's son- but that's not happening (laughs).

It's common practice in our society: Boy's side will say that the child looks like the father. Girl's side will say that the child looks like the mother. Is it happening at your end?

No. We all feel that he looks like a Kapoor. But yeah, I think he has my eyes. My mother (Sharmila Tagore) feels that Taimur looks like Dabooji (as Randhir is fondly called), very gora (fair skinned).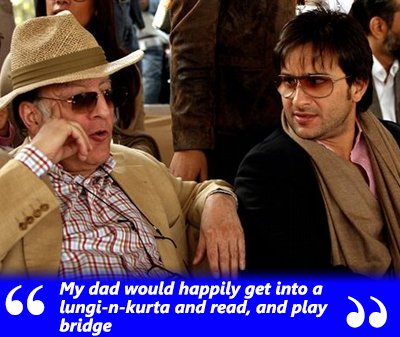 They say the best things in life are free! India's favourite music channels 9XM, 9X Jalwa, 9X Jhakaas & 9X Tashan are available Free-To-Air. Make a request for these channels from your Cable, DTH or HITS operator.