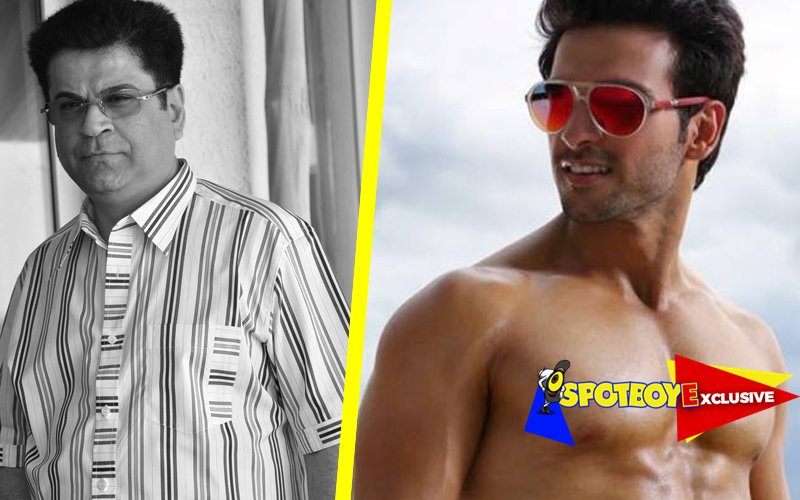 Your browser does not support the video tag.
Girish Kumar failed to create an impact with his debut film Ramaiya Vastavaiya, but he hopes to change things with Loveshhuda. Ahead of the release of the film, SpotboyE caught up with the actor and his producer father Kumar Taurani. Excerpts:
The story of Loveshhuda starts with a one-night stand. That's unusual for Bollywood…
Taurani: Girish was sure that he wanted to act in a youth-oriented film. So we asked Vijay (Galani, the producer) to let us know when he had a script like that. Vijay then came back to us with the story of Loveshhuda. As soon as we read the script, Girish and I unanimously decided that this should be Girish's second film.
Girish, your debut film Ramaiya Vastavaiya didn't fare well at the box-office. Did that upset you?
Girish: I think the people who saw Ramaiya Vastavaiya, really liked it. If you see, the film is aired every second Saturday on TV, which means the channels are also happy with it. I try to see the positive aspects of the film.
Taurani (cuts in): If you take a look, many films of other newcomers have done much less business. Prabhu Dheva's (director of Ramaiya Vastavaiya) last few films Wanted and Rowdy Rathore did great business, so everyone expected this one to work – but it didn't happen. The main reason for its average performance was that Bhaag Milkha Bhaag, which released a week before it, did phenomenally well.


Girish, you once said you lost faith in yourself as an actor after Ramaiya Vastavaiya's poor performance…
Girish: After Ramaiya Vastavaiya, I was just a little nervous. Before my first day of shoot for Loveshhuda, I was worried thinking, 'Will I able to do it or not?' But the fear disappeared as soon as I gave my first shot.
Is Loveshhuda a re-launch of sorts for Girish?
Taurani: You can call this as Girish's re-launch if you want to.
What was your advice to Girish before he entered Bollywood?
Taurani: No amount of advice prepares you for Bollywood. The only advice I gave was that he should do good work. And if he is not getting good offers, then he should wait for a better one to come his way. My first and last condition was that he shouldn't do bad films.
Tips had many successful films under its banner but of late, it hasn't witnessed as many hits. What do you think is the reason?
Taurani: I don't think that's true. Race and Race 2 have done great business. On the contrary, Tips films hold a lot of value. And the way we are performing across all platforms – be it digital or television – I would say our films are working well.
There's buzz that you'll be making Soldier 2 with Girish. True?
Taurani: If we get a good script for Soldier 2, then why not? I would love to make the film with Girish. If you remember the final action scene in Ramaiya Vastavaiya, you will notice that he is very good at action.


Image Source: Dimivonj & facebook/Girishkumarofficial