Madhur Bhandarkar: I Needed 5 Girls With Bikini Bodies
Here's the latest update from the world of Bollywood. We bet you wouldn't want to miss this. Read on for details... The director talks about what went into making Calendar Girls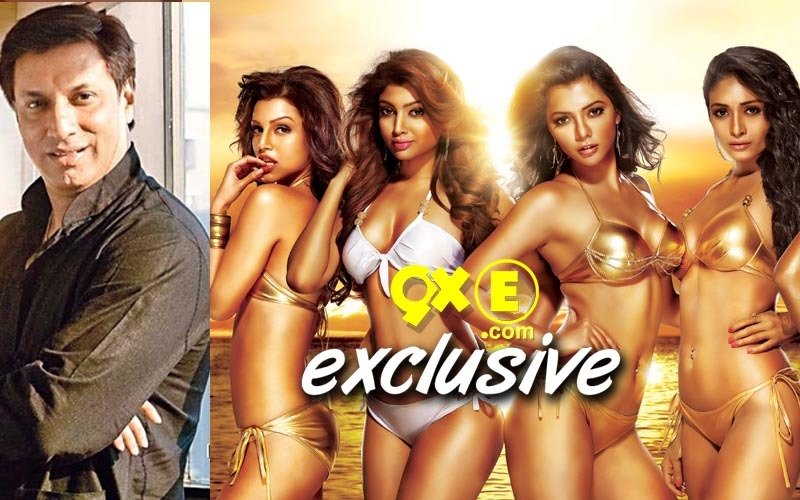 It may not boast of stars; it may not be a big-budget film, but Madhur Bhandarkar is confident of Calendar Girls. The filmmaker insists that much like Page 3 and Fashion, this film too is high on content. And he has even taken the onus of launching 5 new girls in Bollywood. With less than a day to go before the film hits the screens, Madhur talks about it to SpotboyE. Excerpts:
What made you choose the subject of calendar girls this time?
Calendar Girls is a subject that suddenly came to me. I remember, one day, there was a lot of clutter in my cabin. When I asked my help to clear it out, he came to me with 4-5 calendars and asked, "Iska kya karna hai?" I did not pay any attention to it then. 2-3 days later, I started flipping through these calendars. As I flipped through the pages, I started wondering where these girls had disappeared. What had happened to them? (pauses)
Go on...
The tenure of these calendar girls is exactly for 365 days. A year later, a new set of girls comes over and these girls are forgotten. This is the practice every year. 99% of these girls are not successful - they don't land films, they are not in the modelling world or the fashion scene. So this triggered me to make a film on them.
You put in a lot of research in every movie. What was your prep for this one?
I went out and met the ex-calendar girls. Some girls told me point blank that they don't want to reveal anything; they don't want to be associated with it in any way. Others were more forthcoming - they requested me to withhold their names but agreed to contribute to my story.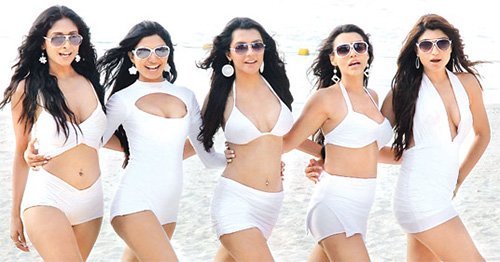 What made you cast 5 new girls?
When my team of writers, ADs and I zeroed down on the subject, we were very sure of the kind of girls we wanted. Then we went out to agencies. The film hinges on the performances of the girls - of course, they had to be glamorous and had to have bikini bodies. But 99% of the film is dependent on the performances. So it was very necessary to have girls who can perform. After screening through 80 girls, we finally took auditions of 20 girls and decided on these girls - Ruhi Singh, Satarupa Pyne, Aakanksha Puri, Kyra Dutt and Avani Modi.
Your detractors say that you're obsessed with the glamour world.
I don't know why people harp on Madhur Bhandarkar making films on the glamour world. There are other filmmakers who are very much in their comfort zone. They make romantic films, comedies, larger-than-life films, period films. So everybody has their comfort zone. As for me, I think the glamour world is like an ocean. It has different sections to it. Heroine was about a superstar's career declining and how she is coping with it. Fashion was about a girl from Chandigarh making it big in the fashion world and losing herself completely in the process. Calendar Girls is talking strictly of that one year when they are calendar girls and what happens to them after that one year is up. So it's a different story altogether.
Buzz is, Calendar Girls has characters based on Vijay Mallya, Atul Kasbekar and so on...
Lalit Modi, Vijay Mallya, Simran Sood - all these names are doing the rounds. Everyone is saying that the film is based on these characters. I think people should watch the movie first and then decide.
Did you tell Atul Kasbekar that you are including a character inspired by him?
Atul is a friend. Vijay Saab is also a friend. Atul was apprehensive and he did say that he would like to see the film.
What about Vijay Mallya?
I met Mr. Mallya a year ago on his birthday at his house. He knew that I was making a film on calendar girls. He asked me what it's about. I told him that if he wants to see the film, I will show it to him.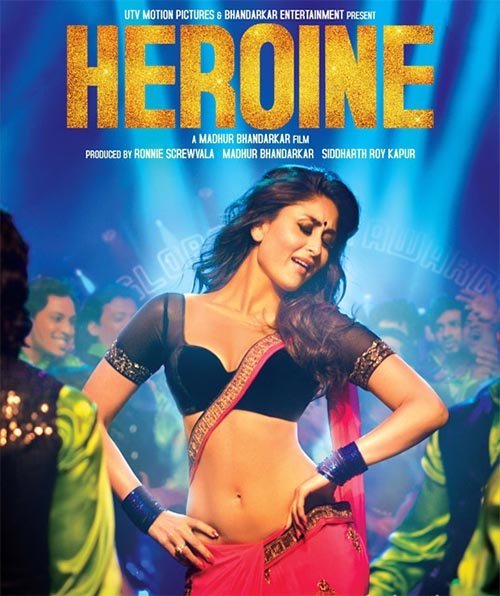 Your last release, Heroine came with a lot of expectations but received flak. What do you think went wrong?
See, Heroine was made on a budget of Rs 21 crore. It made Rs 40 crore at the box-office. In 2012 when it released, it had a 23-crore weekend for a Kareena Kapoor film. I think it was very big for that time. So we are all happy with it. I agree with people when they compare it to Fashion. But in terms of the movie, I have absolutely no regrets.
So you still stand by the movie?
I have made the film I wanted to make. I think it is Kareena Kapoor's best work. Had Heroine come first and Fashion later, maybe Heroine would have been appreciated more and Fashion would have got flak.
Don't you think Kareena didn't slip into the role and was just Kareena Kapoor on screen?
No, I don't think so. I think she was flawless. If I have to make Heroine again, I will make it with Kareena Kapoor.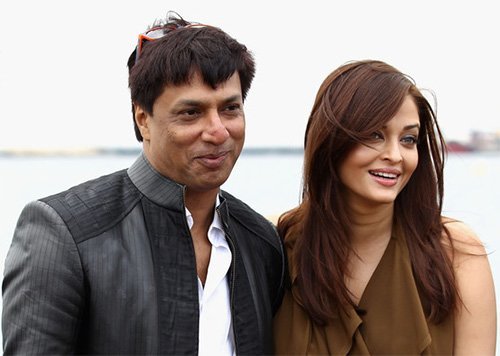 Your equation with Aishwarya Rai ran into choppy waters when she became pregnant while doing your film Heroine. Would you like to work with her again?
If I have a good subject, definitely.
You were supposed to make Madamji with Priyanka Chopra...
Madamji is a subject that is very close to her and me. It takes a hard-hitting and gritty look at politics. Priyanka and I wanted to do the film. We required 60 days in one stretch for the shoot. She got busy, then I got busy with Calendar Girls. So somewhere we didn't get the desired dates. Whenever Priyanka gets free and I get done with my commitments, we'll work on the film.
Buzz was, you two had some disagreements over money...
No, Priyanka is a friend. We're supposed to produce the film together. How can there be a fallout over money?
So, after Calendar Girls, what's in the pipeline?
There are lots of ideas. There is a romantic film in my mind; I'm also toying with the idea of an action reality film.
We hear, you're also planning a film on wife swapping...
Wife swapping? In which industry? That's not true.