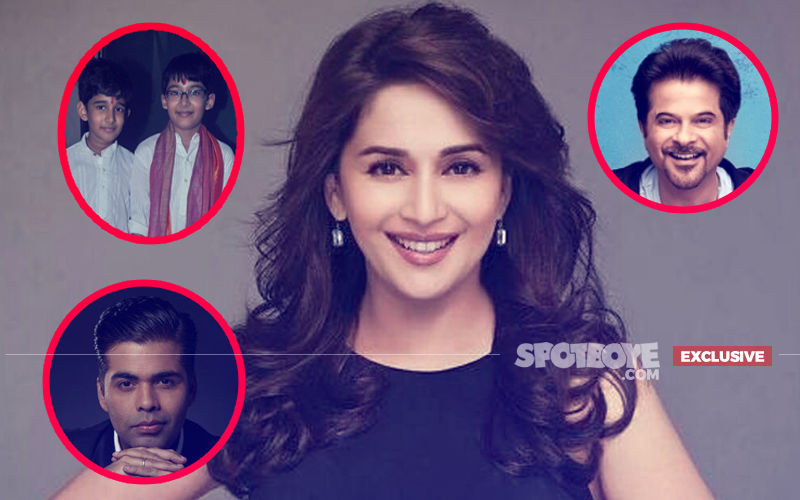 34 years in the industry. Why a Marathi film (Bucket List) now?

Everybody is wondering this I guess. But you see, we did three shifts those days and there was hardly any time.

Secondly, Marathi cinema has evolved in content- whether it is Sairat or so many other films. When Bucket List came to me, I felt it was a very relatable topic- a housewife who loses her identity catering to her kids and husband all the time.

And you whistled and even drove a bike in the film?
Yes, I did (laughs). I practised. I had never ridden a mobike, I knew only how to ride a cycle.

And whistling?
That I knew since long (laughs).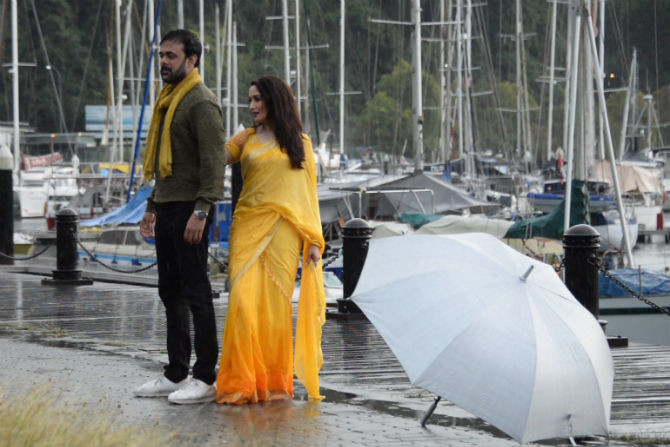 A Still From Bucket List

You have also decided to produced a Marathi film, 15 August...
Yes.

How did you think of backing this film?
15 August talks about happiness and freedom in life. I wanted my first film to be light, not heavy or path-breaking.

Why have we seen so less you after you came to India in 2011?
There are priorities in life and I completed them, I have a family, Now, both my kids have grown up and I am back.

You must have got lot of offers...
Yes, I got a lot of offers--- but as I said, there were certain things I wanted to do in life before I get back.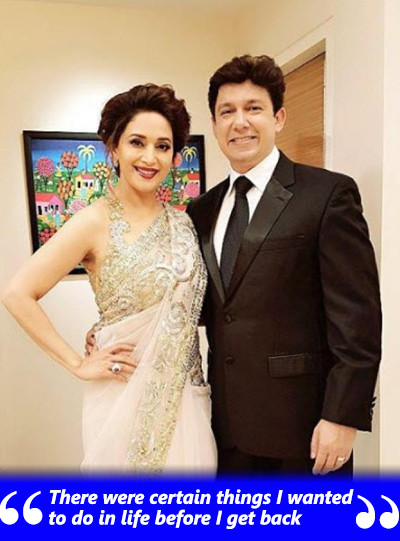 Were the offers good in content?
They were sweet but yeah, i wanted to something that would excite me. If you see, the films which I have signed are also very thrilling. I am doing an over-the-top comedy with Indra Kumar (who directed her in Dil & Beta) and it will be great working with Anilji (Kapoor) again. And then there's the classic Kalank with Karan Johar, which Abhishek Burman is producing.

What's in Madhuri Dixit's bucket list?
I wanted to do a Marathi film since some time and I wanted to turn producer. The list seems to be the growing type, let's see what lands in it next (laughs).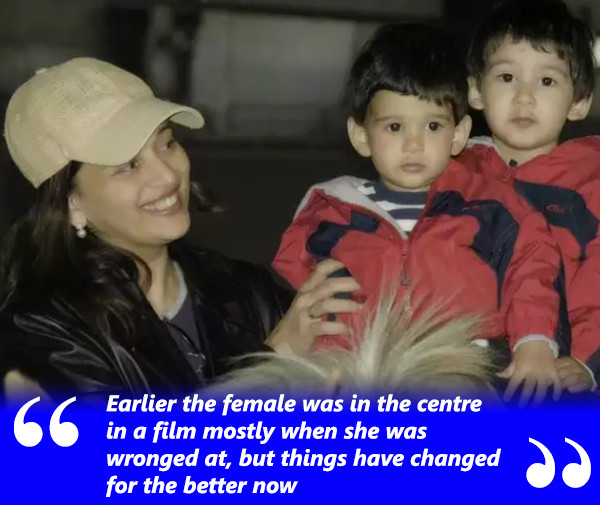 Over to your kids. Are you a strict parent?
My mom has given me an advice: Don't hold the sand too tight in your palm. So while I am not saying that I am a disciplinarian in certain aspects, I do let go quite a few things.

Plus, nobody comes with a manual. Both children are so different from each other. So at times, it depends on the situation.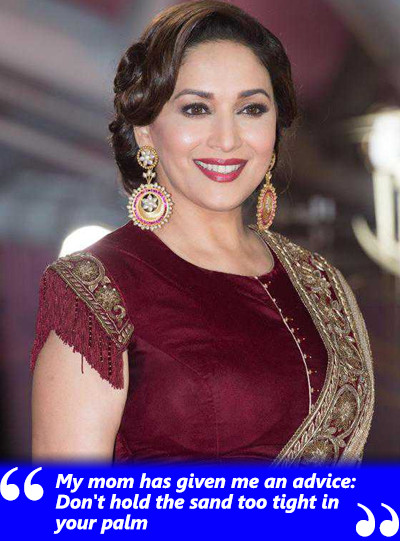 Tell us about you diet and fitness regimes...
I dance a lot. I indulge in keto-diet, once in a while. But remember, one must have a nutritionist for professional advice if he is particular about his/her weight.

Workouts?
Palates and yoga, essentially.

Why do most films fail today?
Well, things have changed. We have become very organised and we are making good films. Why people are fewer in attendance happens essentially because of the fact that there are too many distractions- Netflix, Amazon, Social Media. But the best thing I like about today's films is that there are films being written and made with a female in the centre, earlier the female was in the centre mostly when she was wronged at.

Do you catch up on films?
Yeah, mostly. And I like to watch them in a theatre. Recently, I saw Avengers in a theatre and people were whistling away.

We hope they do the same in your Bucket List...
(Laughs) Thank you so much.