Sonu Sood Opens Up On Quitting Kangana Ranaut's Manikarnika ; Says 'I Was Really Looking Forward To Working With Director Krish'
Kangana Ranaut - Sonu Sood fight has been the talk of town. We get you herewith Sonu Sood taking all questions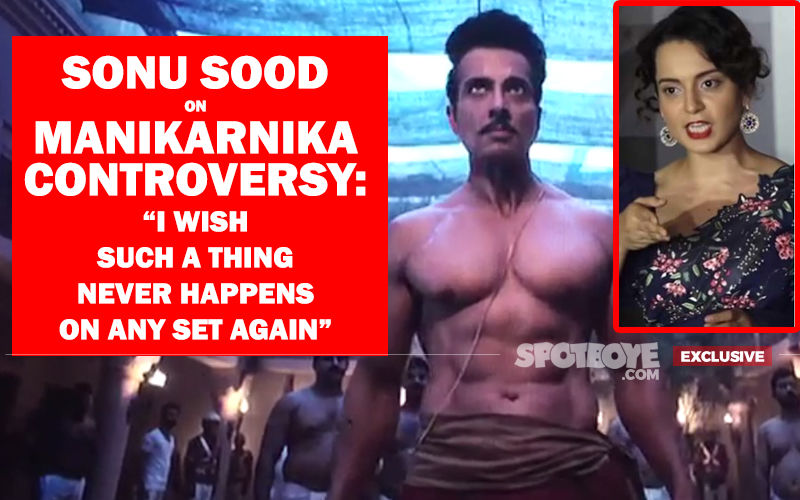 Film Manikarnika with Kangana Ranaut in the lead role ruled the headlines for various reasons. From director Krish quitting the film to many actors leaving the project, Manikarnika remained in the news for quit a while. After Krish's exit, Kangana Ranaut took charge of the film as the director, after which, Sonu Sood marked his exit. Now, in an interview with us, the actor has opened up on why did he take such a decision.
Opinion on Manikarnika, the film:
Well, I have seen Manikarnika. First, I saw it when I was a part of it. Then, I saw it but in parts. It looks nice. I am proud that I was once a part of it.

Reason (s) of quitting Manikarnika:
I was narrated a particular role by a particular director. So I was really looking forward to working with Krish (original director) and playing Sadashiv. But when both the things were no longer a part of Manikarnika, I decided to quit. If there would have been any other actor, he would have done the same. Even if Kangana would have been in my shoes, she would have done the same. Accordingly I took the call at that time--- and I still feel it was right.

Allegations that he is sabotaging the film:
I can never sabotage Manikarnika, as the subject is very close to me. My mom use to give me lessons about Rani of Jhansi. I am proud we made this film and I want this film to do really well. I have always maintained, Kangana has been a friend. I am very close to her family. I wish the best for her in whatever she does. I just said the truth with regards to my bond with Krish and whatever the other facts were. So, the question of sabotaging the film does not arise.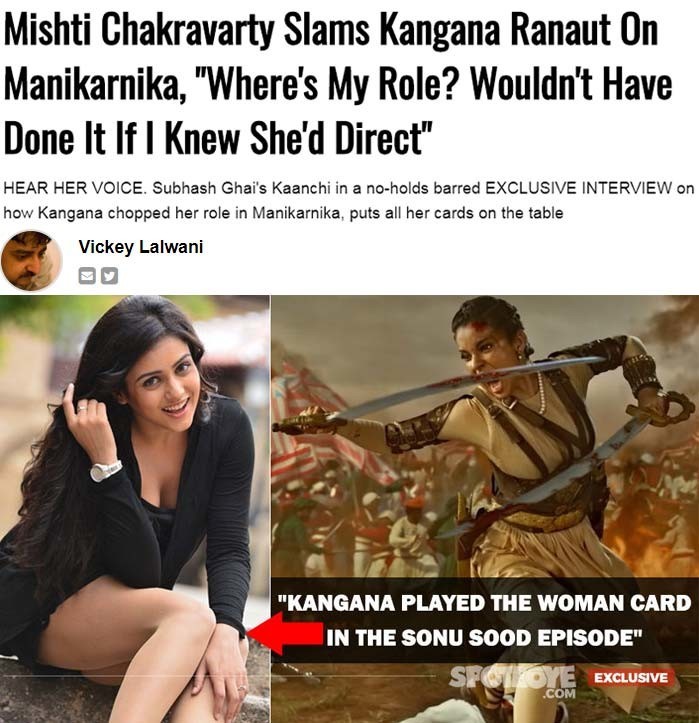 On Zeeshan replacing him:

I would love to see what Zeeshan has done. I am sure he must have done a great job. He's a brilliant actor. I thoroughly enjoy his performances. I am sure he has done justice to whatever he was offered to do. Even he should have got better footage because Sadashiv's role (earlier done by Sonu before he walked out) deserved better footage in Manikarnika.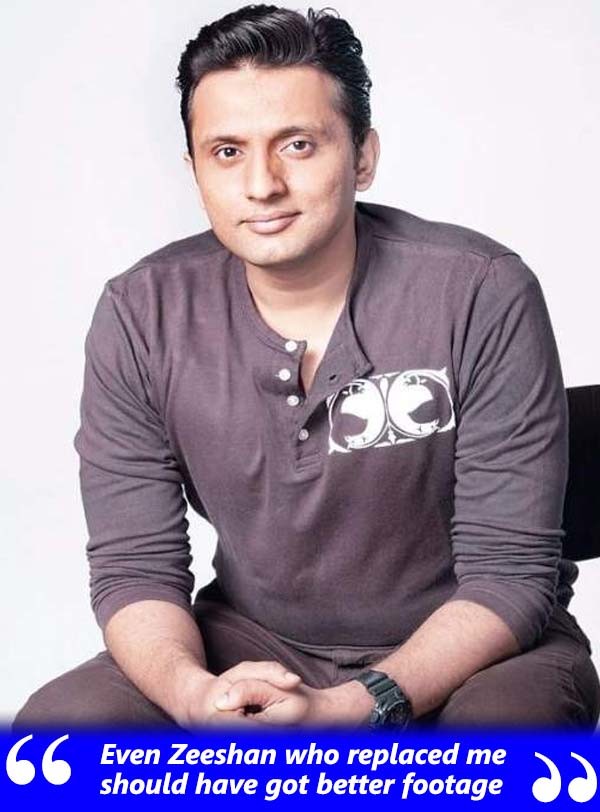 On working with Kangana again:
Of course I'll work with Kangana if something good comes up. Never say never. Whatever is destined to happen, will happen. If something nice comes up, why not? I have nothing against Kangana. I wish her luck and happiness in whatever she does.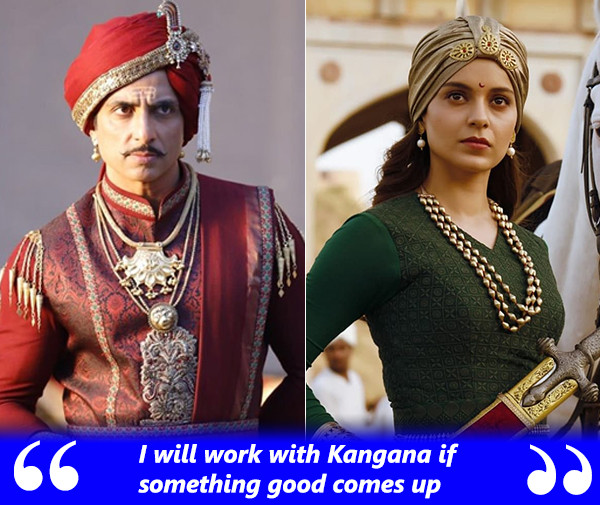 Regarding Krish going away from the film:
Whatever happens, happens for the good. All I can say is that Krish worked really hard on the film. Emotionally it must have been very tough for him to not be a part of Manikarnika's final lap. Kangana too worked really hard on the film. In the final leg, she sat on the film, edited it.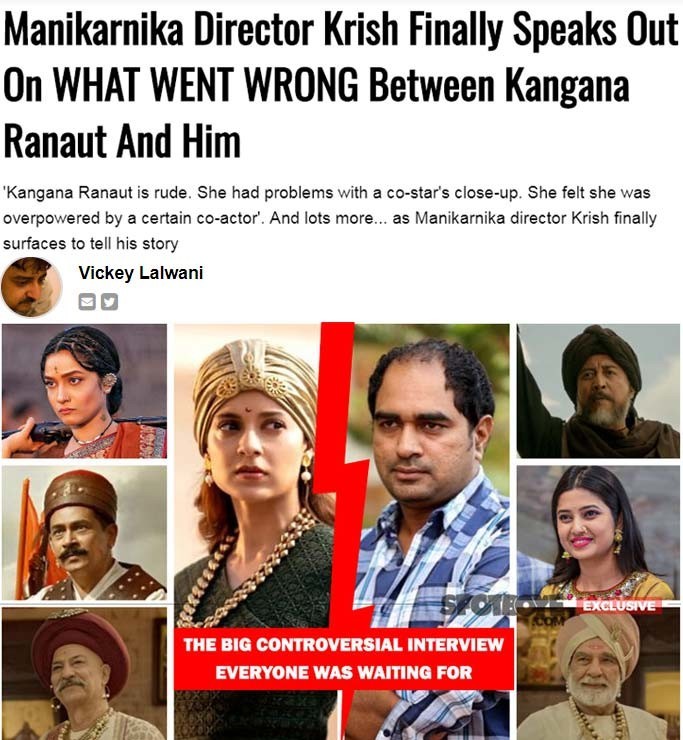 I am sure she'll agree that she can't take away the credit of what Krish has given to this film. Enough has been said by a lot of people but the film has released--- and people have moved on to their next avenues. All I can wish is that such a thing never happens on any other set again--- as it doesn't set a right example for the industry.

That he didn't want to take orders from a female director:
I have worked with Farah Khan in the past. I have previously worked with many female DOPs and directors down South. If any female director calls me to act in her film, I am definitely not going to think about the gender. No one is stupid enough to think all these things.


Image Source:- Spotboye Team/instagram/sonu_sood/team_kangana_ranaut,celebrity.upcoingwiki/picswe