Manisha Koirala Talks About Nargis, Irrfan Khan, Female Sexuality, Sanju...
Sanju has been a big hit at the box-office. Manisha Koirala, who plays Nargis in the film, talks to SpotboyE.com over a range of topics like Irrfan, Sanju, Lust Stories, and her current health. SEE VIDEO...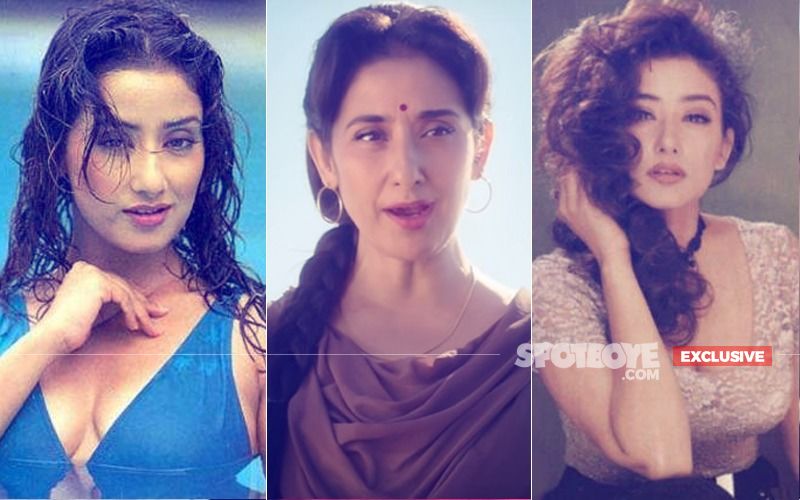 Sanju must have been a homecoming for you...
Absolutely, and it feels great. It was 25 years ago that I did 1942: A Love Story for Vidhu Vinod Chopra.

So, did VVC call you or was it Rajkumar Hirani?
Raju called, but I wasn't sure if I should do Sanju. However, later when I met Raju and his team, I felt that I should go ahead. He showed me the rushes and narrated the entire treatment of my part.

What was your hesitancy about?
Many things put together. Nargisji and I have had the same health history, and I didn't want to revisit that phase again.

Secondly, I was not ready to play Ranbir's mother. I had my share of apprehensions.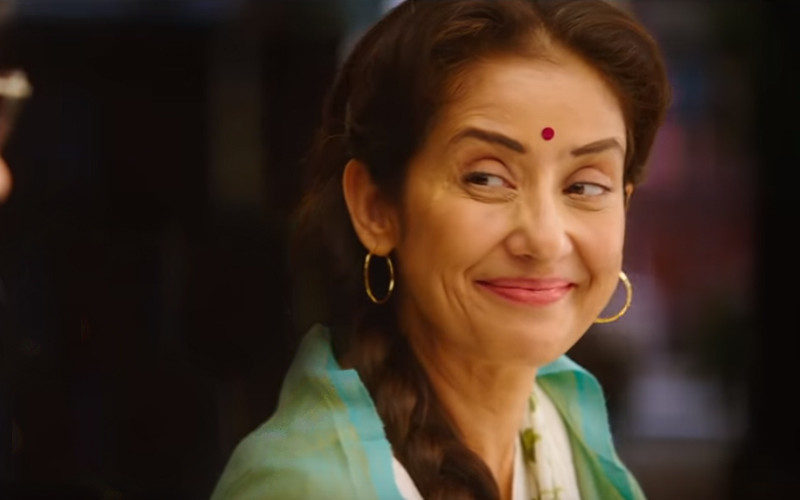 You feared that you might get typecast?
(Laughs) Yeah. It happens because when you cross a certain age, filmmakers come to you with only one dimension. I don't mind playing a mother with a twang or some quirkiness.Typical rona dhona nahin.

Did you watch Nargisji's movies before starting your shoot?
I didn't see her movies as I was not playing the aspect of her as an actress. I saw documentaries to know her soul, her persona.

Did VVC come on the sets?
He did, but only briefly. He called to congratulate me, though.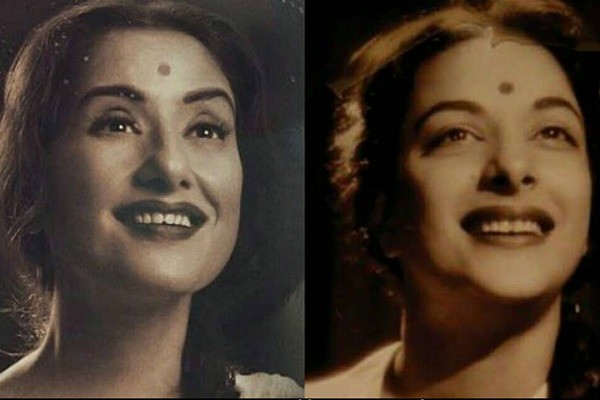 Did you know how layered has Sanjay Dutt's life been, before the cameras started rolling on you?
I knew Sanjay, but not so much. The movie has been a revelation, it is about my favourite costar, plus it is Raju's take. I love Raju's cinema.

If someone was to write your biography or make a film on your life, would you allow with a board of "No Filter"?
Not at this point of time, but I can't say if I will in future.

But you are coming up with a book, Healed...
Yes. It has to do with my health, lifestyle, understanding of the disease (cancer) and healing. I have told my story as earnestly as possible--- so that those who read it should benefit from it, it should help their emotional n psychological well-being.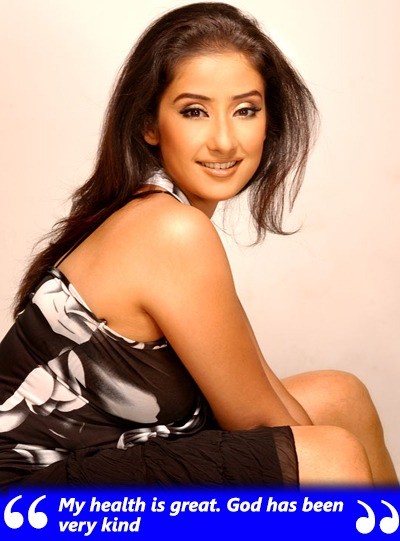 How is your health now?
It is great. God has been really kind. My body responded to treatment. It was harsh initially, but today I don't have any dos and don'ts in life.

Do you think because of your medical history, the end result was that you were able to relate to Nargisji's role better?
I don't know, but VVC told me that "the depth of pain you have gone through has made you a better actor. Aisa kuch nazar aa raha hai jo pehle nahi tha."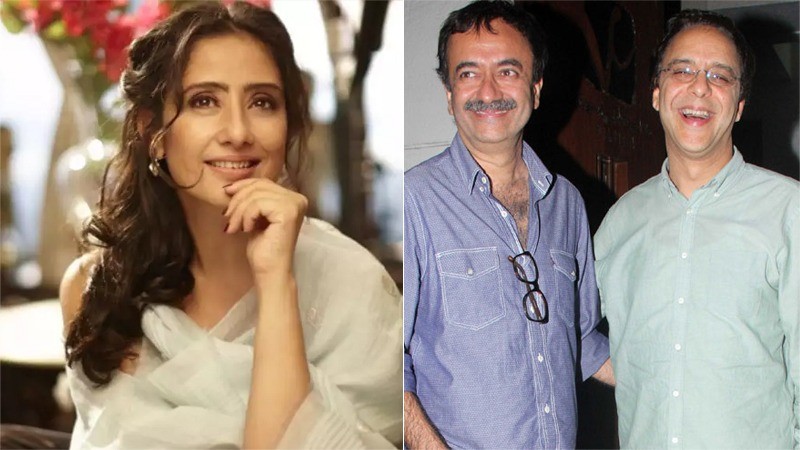 You had triumphed over your ailment in 2014. But we have hardly seen you in movies after that...
I have to do films that i can excel in. I realise the importance of having a good director--- you can afford to make mistakes at a young age when you're running at fast speed, but not at this stage of my life.
So, you have rejected quite a few offers. Right?
Right. I have said 'no' to quite a few. I am very careful. Of course, I can't guarantee that I am taking the right decision--- but I choose to be tread cautiously.

Are you happy with the content you see on celluloid these days?
Pretty much. I am happy that the younger generation is coming up with new stories and there is so much variety, you can really explore a lot

Are you happy with the music on celluloid? You had so many hit songs picturised on you...
Hmmm... Music has no depth and no variety. Ek style chal gaya, toh 50 songs you hear of a similar kind. Yes, I was blessed with a lot of good music when I was at the centre.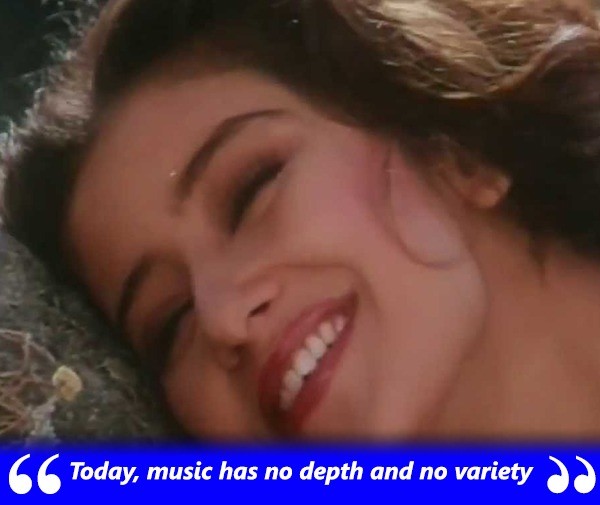 Youngsters who have impressed you?
Ranbir Kapoor, Ranveer Singh, Deepika Padukone, Kangana Ranaut, Alia Bhatt, Radhika Apte.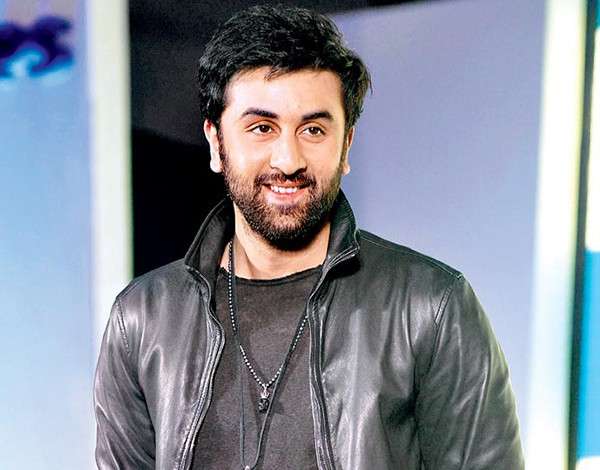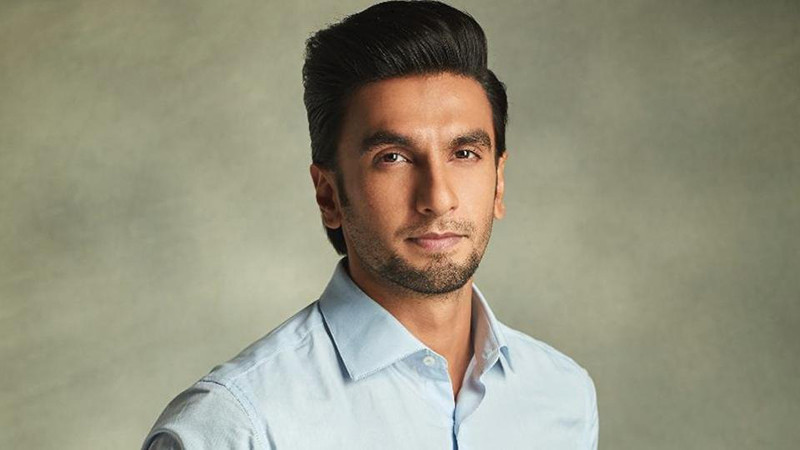 You spoke of variety, which reminds me you did Dibakar Banerjee's Lust Stories recently? How was the experience?
I was very nervous about it. Firstly, I am not a night person and Dibakar wanted to shoot all night.

And there was a point when you asked for changes...
Yes. There was a stage when I told him that I couldn't go beyond a certain point; I have certain boundaries.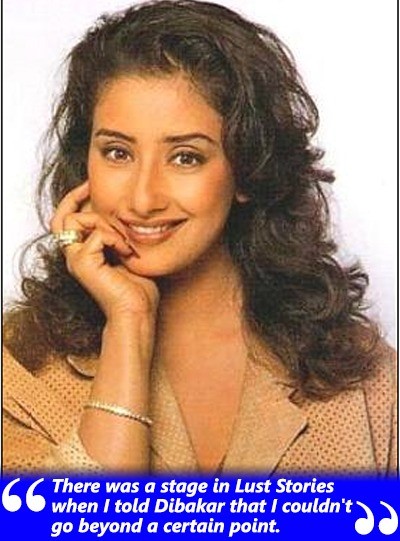 Veere Di Wedding had a masturbation scene by Swara Bhasker. And Lust Stories by Kiara Advani...
I haven't seen Veere...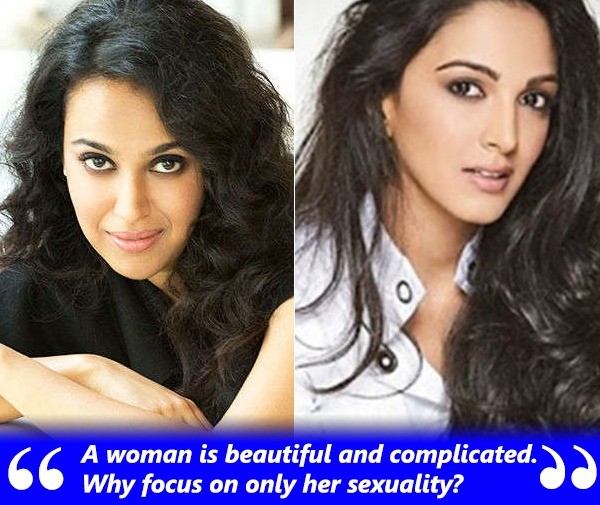 Anything repressed, I am not comfortable with, people talking about female sexuality in our country is a good change. But, there's a catch. Why are we tagging women with only sexuality?

You are saying: Why scream only about a woman's sexuality?
Yes, ye kar liya theek ha but don't get stuck in this. Explore other facets of women too. Women are highly beautiful, complex creature.

I hope filmmakers have tuned in...
I hope so too.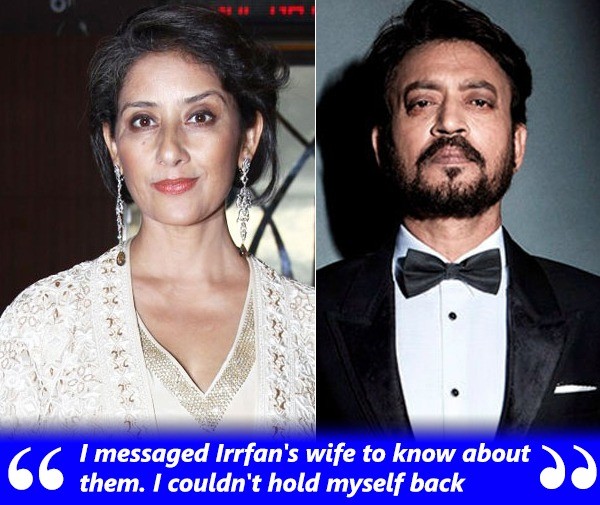 You texted Irrfan Khan's wife to inquire about his health...
Yes, I did. I am very concerned. I know the kind of anguish and turmoil he must be going through, it's shattering. Everything starts having a different meaning.

I tried to refrained from reaching otu to her as I felt it would be intrusive, but I couldn't hold myself back, I asked her 'How is he faring? How is she faring? How are the kids?. She replied 'They are faring well'.

But I guess, it's something we'll have to wait for the doctors to talk.

Did your ailment change you?
Having an experience of near death changes you drastically, you really learn how fragile life is, we can never be prepared for something like this. Meri aankhen khul gayi. I now understand the importance of today, kal ho na ho. We take several things for granted, but I don't do that anymore. You begin to relate to other people's situations, you become forgiving, you learn to laugh it off, you learn to be not bitter for long periods.

The interview will be incomplete without asking: What about your plans of adopting a daughter? You had said that...
(Interrupts) Certain issues remain to be cleared on my front. Once I have done that, I will hopefully go for one.


Image Source:- Dailyhunt