Mumbai Saga: 'John Abraham Is Yaaron Ka Yaar,' Says Director Sanjay Gupta- EXCLUSIVE
Director Sanjay Gupta talks about directing an ensemble cast including John Abraham, Emraan Hashmi, Kajal Aggarwal, Suniel Shetty and Mahesh Manjrekar amongst others in his upcoming crime-thriller Mumbai Saga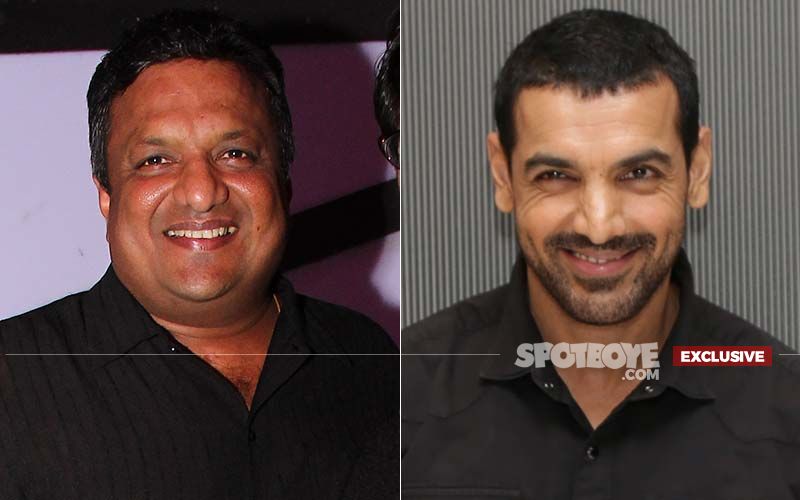 Sanjay Gupta opens up on working with John Abraham, Emraan Hashmi, Kajal Aggarwal, Suniel Shetty and Mahesh Manjrekar amongst others in his upcoming crime-thriller Mumbai Saga, also discussing what makes him come back to the genre and his leading man all the time. Read excerpts form the interview:
You are known for your films in the action and gangster genre. Mumbai Saga seems to be in the same league, but what would be different in the film?
The intention is not just to be different; it is not a typical gangster film to begin with. It's about how Bombay became Mumbai, how the landscape changed due to it and the people who changed it. It's a true story with fictitious characters.
Bombay became Mumbai while you were growing up. What was your experience of that time in real life?
I was a teenager in the '80s and making my first film in the '90s. I was brought up in Mumbai, so, everything was going on around me and I was conscious about it and how it affected the city and its people. That is why the story intrigued me.
The rivalry between John Abraham and Emraan Hashmi is proving to be the USP of the film. How was your experience directing the two actors?
It was a joy to direct the two. With John, I have a history. This is our third film together and by now, we both know how the other works and what each of us wants from the other. On the other hand, Emraan came in with absolute faith and trust in me. He never questioned me and my vision for his character. So, it was double the responsibility for me to justify the presence of these two immense talents.
You have a huge ensemble cast in the film including Suniel Shetty, Gulshan Grover, Mahesh Manjrekar and Prateik Babbar amongst others. Was there any pressure directing such a huge and talented cast?
I never felt any pressure as most of them were friends who I have worked with in the past. My primary focus was just to make sure not to let any of them down.
Did creating the Bombay of that time bring back any memories for you?
It wasn't as nostalgic for me but it was fun recreating a world I was once a part of.
You and John go way back. What is it about the actor that keeps pulling you back to him?
John is a wonderful person and a bonafide star who can pull in the crowds. More importantly, he is a tremendously talented actor who has grown leaps and bounds over the years. All his characters have aged so well and for me he is yaaron ka yaar.
Your affection with the crime and action genre goes long way back. What about it excites you so much?
It's a genre that I not only enjoy making but watching and reading as well. It comes naturally to me. The point of making a film is for the audience to enjoy it and how can they enjoy it if you yourself don't enjoy making it.
During the whole theatrical shutdown last year, did you ever think about taking the OTT route for Mumbai Saga?
Not really. We explored all our options but the film has been written, shot, designed and executed keeping the big screen in mind. It is important for me that a product appears on the medium it has been created for. That is how I make all my films.
It's Kajal Aggarwal's first Hindi release after her wedding last year. How was your experience working with the actress?
Kajal is a natural and effortless performer. When she performs, you don't even realise there is a whole method behind it. She is magic on screen.
Last week's release Roohi did decent business at the box-office. Has that come as a ray of hope for you?
Of course, it has given our confidence a boost. And if our movie does good numbers, it will do the same for other filmmakers. Our only hope is to get back the audience to the theatres.




Image Source: Instagram/_sanjaygupta/thejohnabraham/thejohnabraham