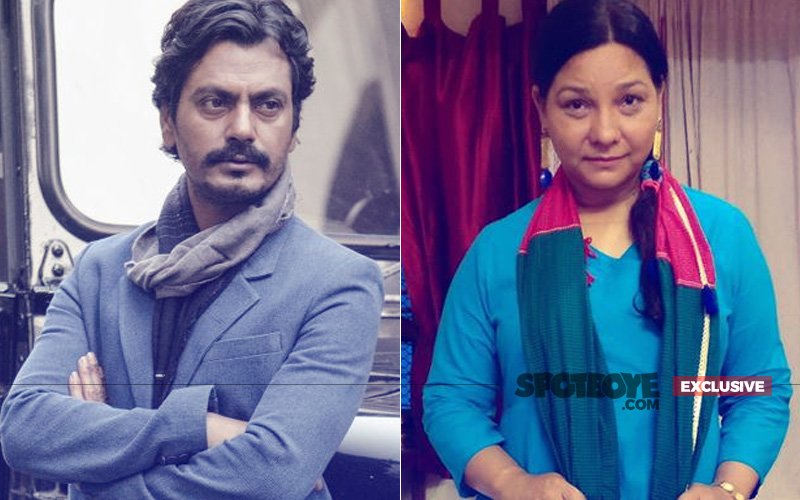 Can you beat this? Nawazuddin Siddiqui has shot back an absurd reply to his ex-flame Sunita Rajwar, through his lawyer Rizwan Siddiquee. The rejoinder spells out that Nawaz is denying his relationship with Sunita. And, he gives her a dhamki that he can put her behind bars for 3 years!

The lady in question is, to say the least, flummoxed. In an EXCLUSIVE chat with SpotboyE.com this afternoon, Sunita vents her anger.

Excerpts:

We hear, you received a reply from Nawaz...
That's right. His lawyer sent a reply to my notice (Sunita had filed a defamation suit of Rs 2 crore against Nawaz). And have you heard what's written in that?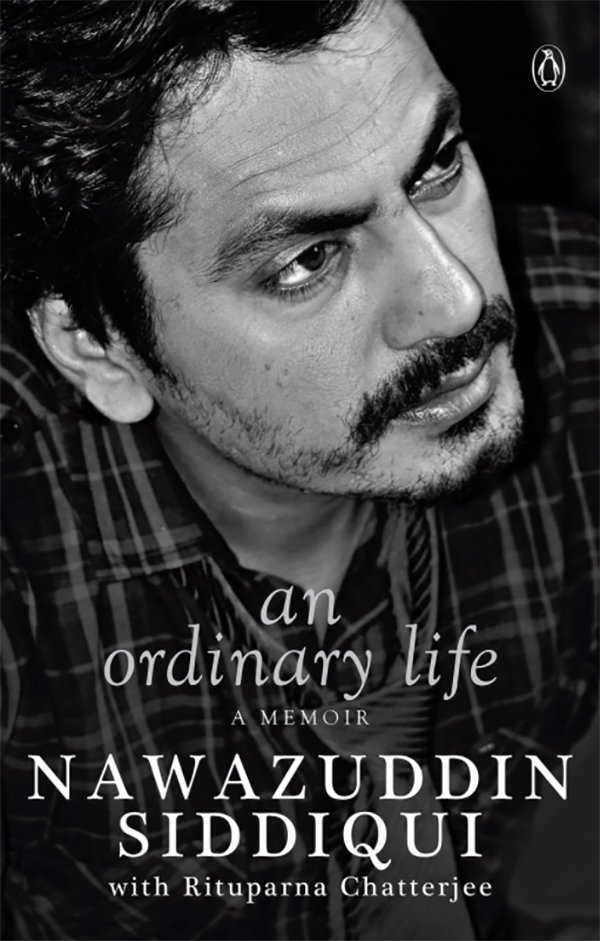 Nawazuddin Siddiqui's Book An Ordinary Life

No. Tell us...
I have been told that I am not the Sunita he had written about in his book An Ordinary Life.

What?
Yes, and I have also been asked to prove that I am the Sunita he had written about.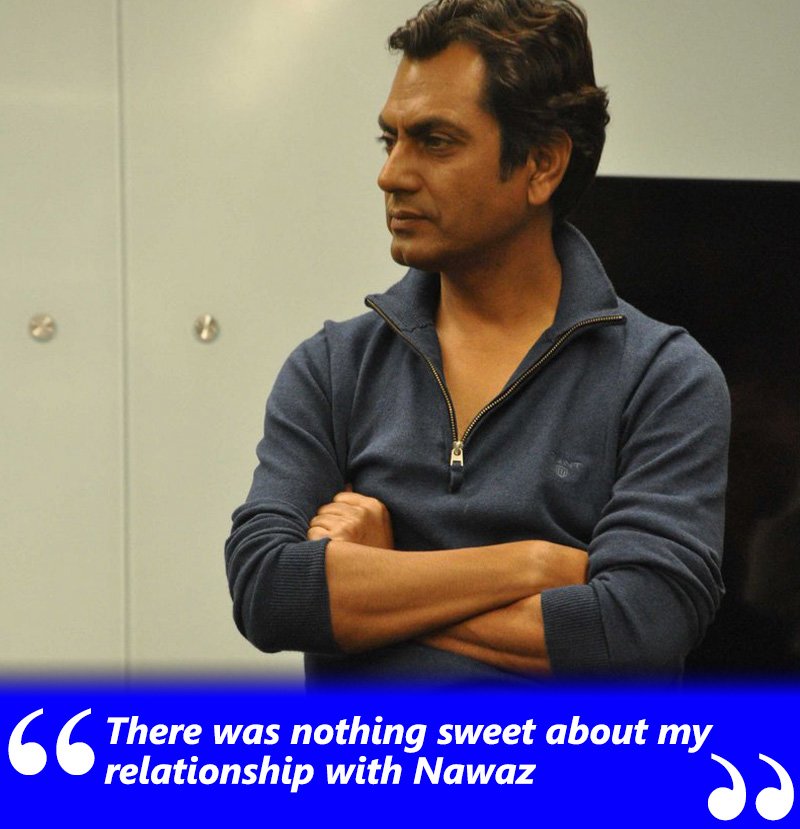 This means after claiming that he had written the truth (In an interview, Nawaz had said that the Manto in him led him to write only the truth), he has now disowned you...
Exactly.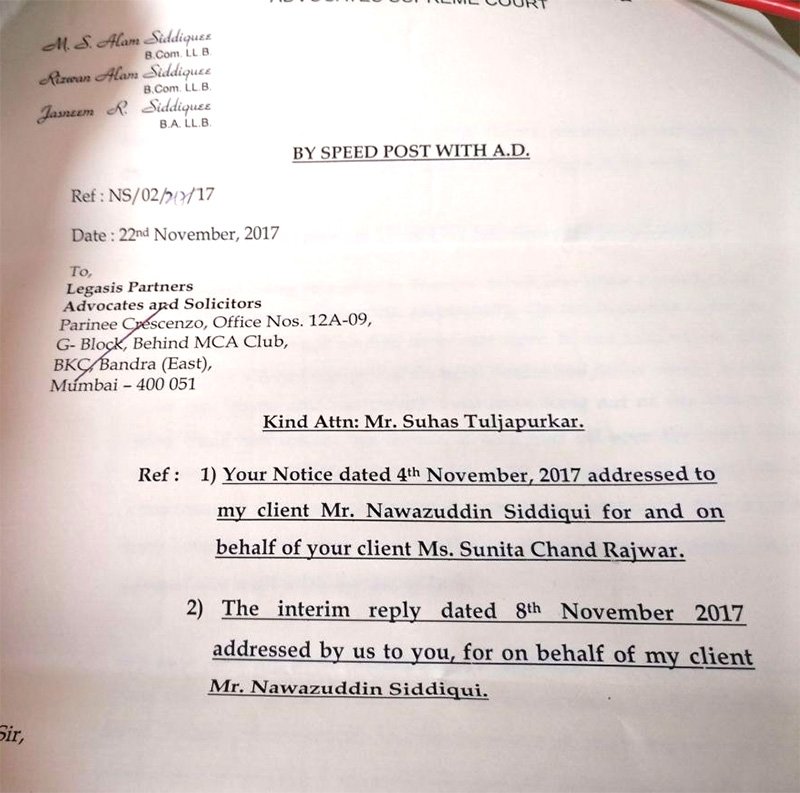 Notice Sent To Sunita Rajwar From Nawazuddin Siddiqui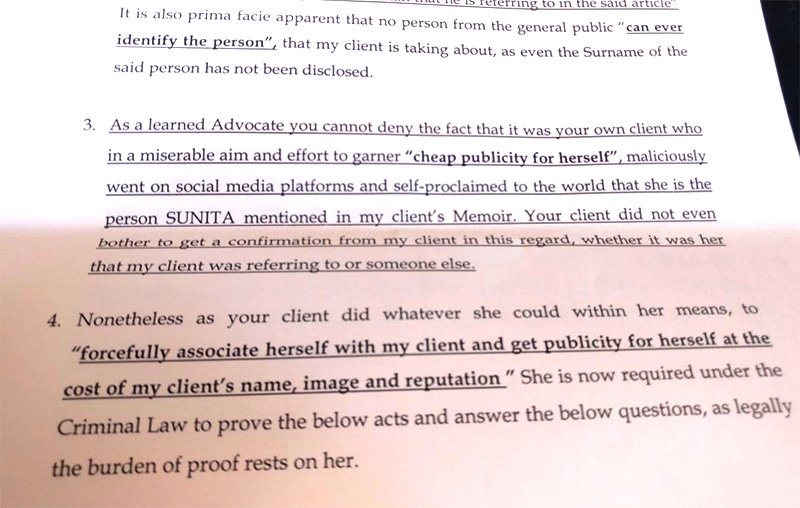 Notice Sent To Sunita Rajwar From Nawazuddin Siddiqui

Go on...
Nawaz continues to hurt me. First he embarrassed and ashamed me by... (pauses)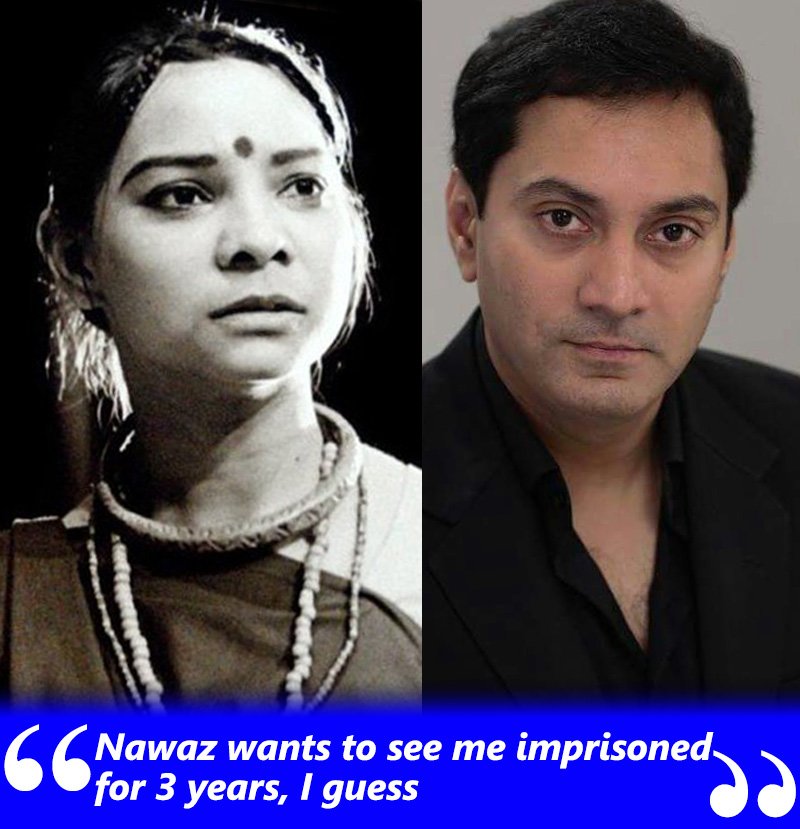 Spreading the details of your intimate moments with his and your common friends...
Yes. In fact, I was feeling so ashamed.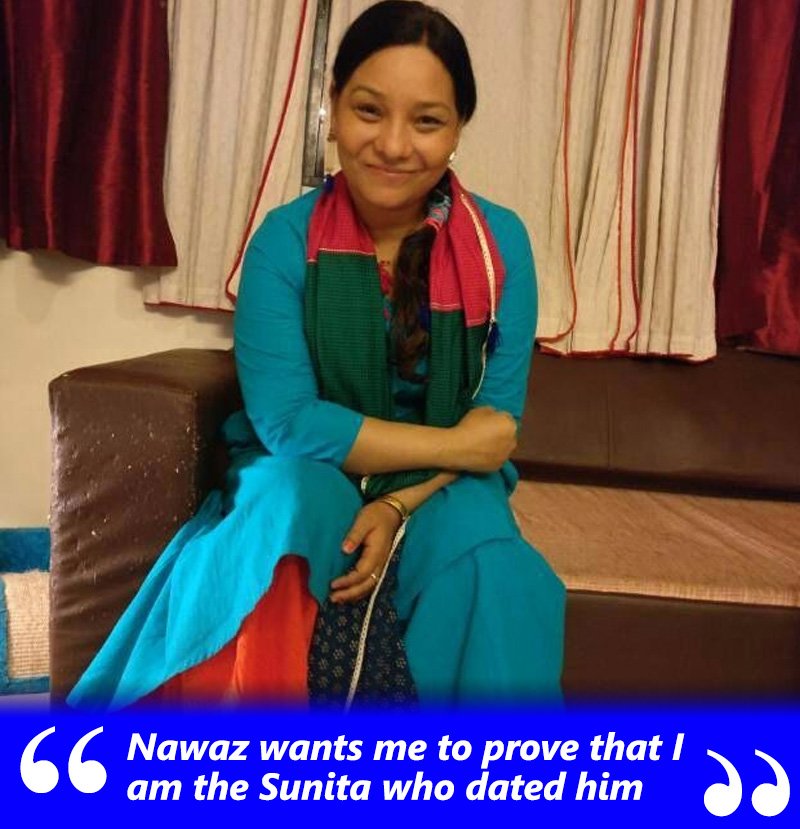 Ashamed of him?
No, ashamed of myself. I was in love with a man who was making a joke of our relationship in public! Still, I never crossed the limits of decency with him. Let me tell you something that I didn't tell you in my previous interview...

Which is?
Even before I put out that post on Facebook objecting to my mention in it, I had tried to reach him several times. But he didn't bother to pick up his phone. I even called his manager and his brother came on the line. I told his brother that I need to speak to him- but still Nawaz never bothered to revert.




All I am saying is that when you go public about anything about anybody, ethics demand that you keep the person in question in the loop. Worse still... (pauses).

What?
The lawyer's reply to my notice states that he can get me jailed for 3 years for tarnishing his reputation. Imagine!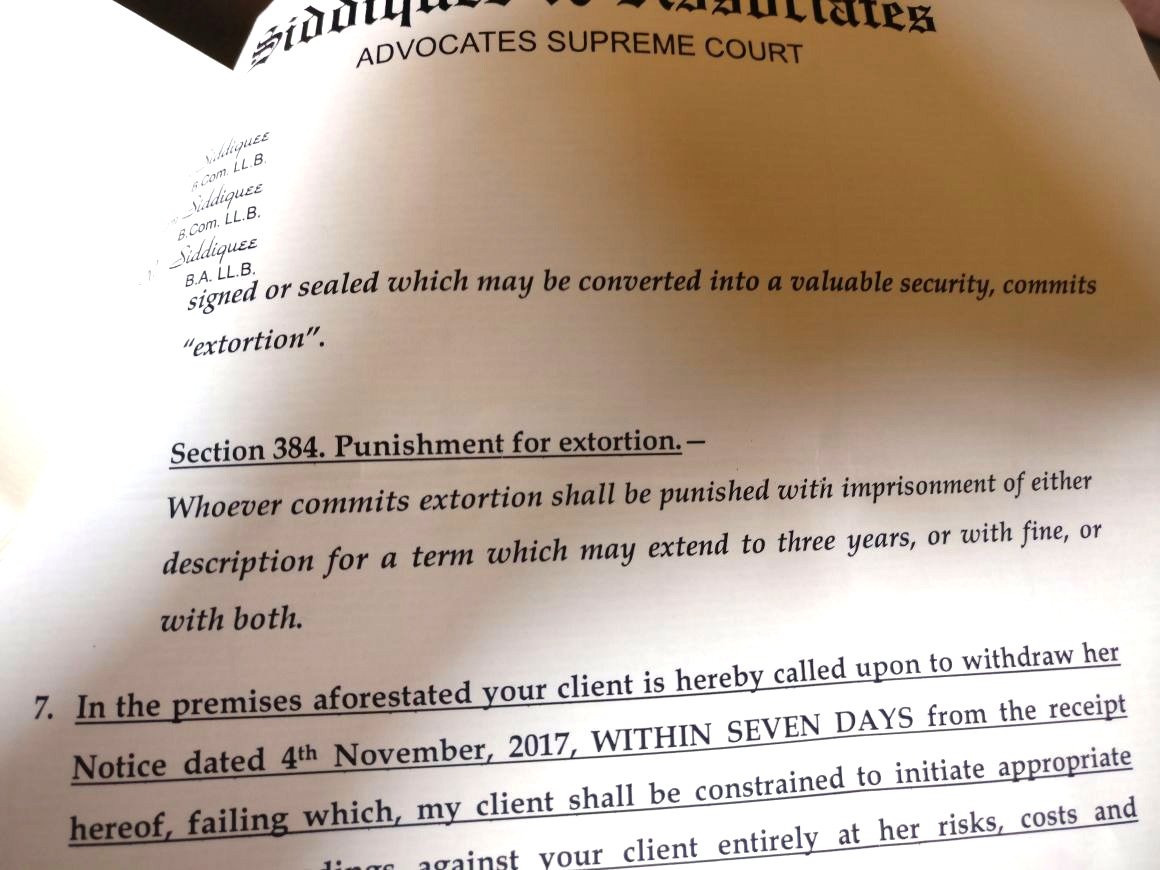 Unless, he was dating two Sunitas from NSD...
There was no Sunita in NSD except me- neither in the 1st, 2nd or 3rd year- when Nawaz and I studied together- he was one year senior to me. Plus, he has clearly mentioned in his book that the Sunita he dated was a pahadi. I am a pahadi. He has also put a picture of him and me together, that it's a group photograph doesn't distort the truth does it? (SEE THE PIC BELOW)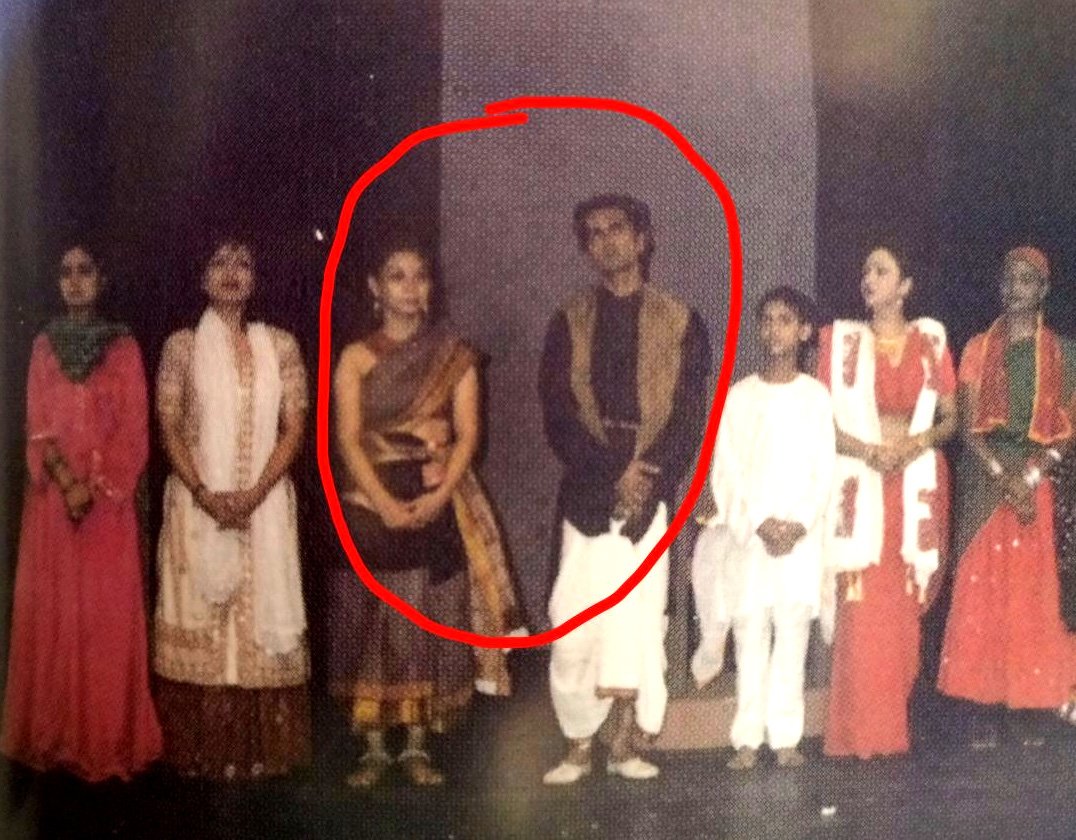 Nawazuddin Siddiqui In NSD With Sunita Rajwar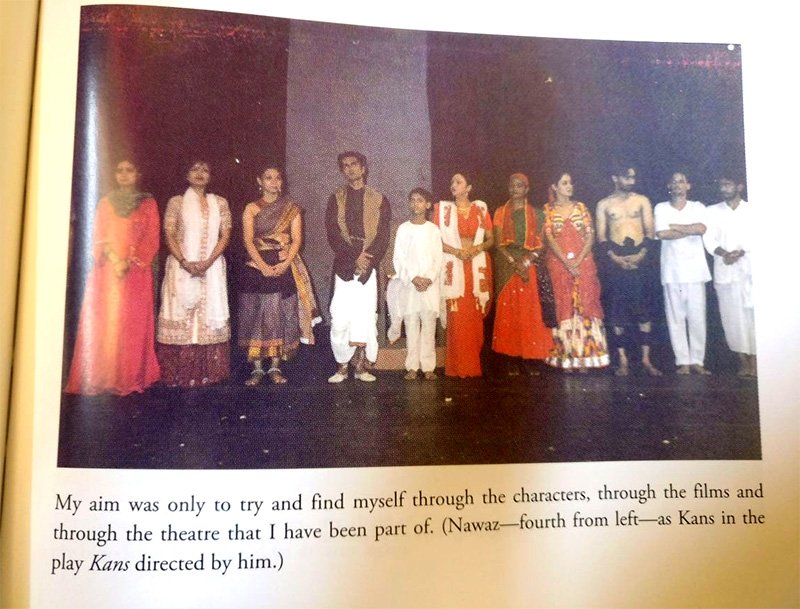 Nawazuddin Siddiqui Plays Essays The Role Of Kans In The Play Kans

Go on...
The book cheekily mentions that I broke off with him because of my roommate Achint Kaur. Achint ne mujhe bhadkaya, he felt. Now FYI, I stayed with Achint for 7 years. Is there any other Sunita who stayed with Achint for 7 years? Certainly not (her voice rising in anger). Aur yadi ho gayi hai, toh main bhi to dekhun. And by the way, is there any other Achint Kaur in the TV world except the one and only Achint, who is so popular that she is a household name?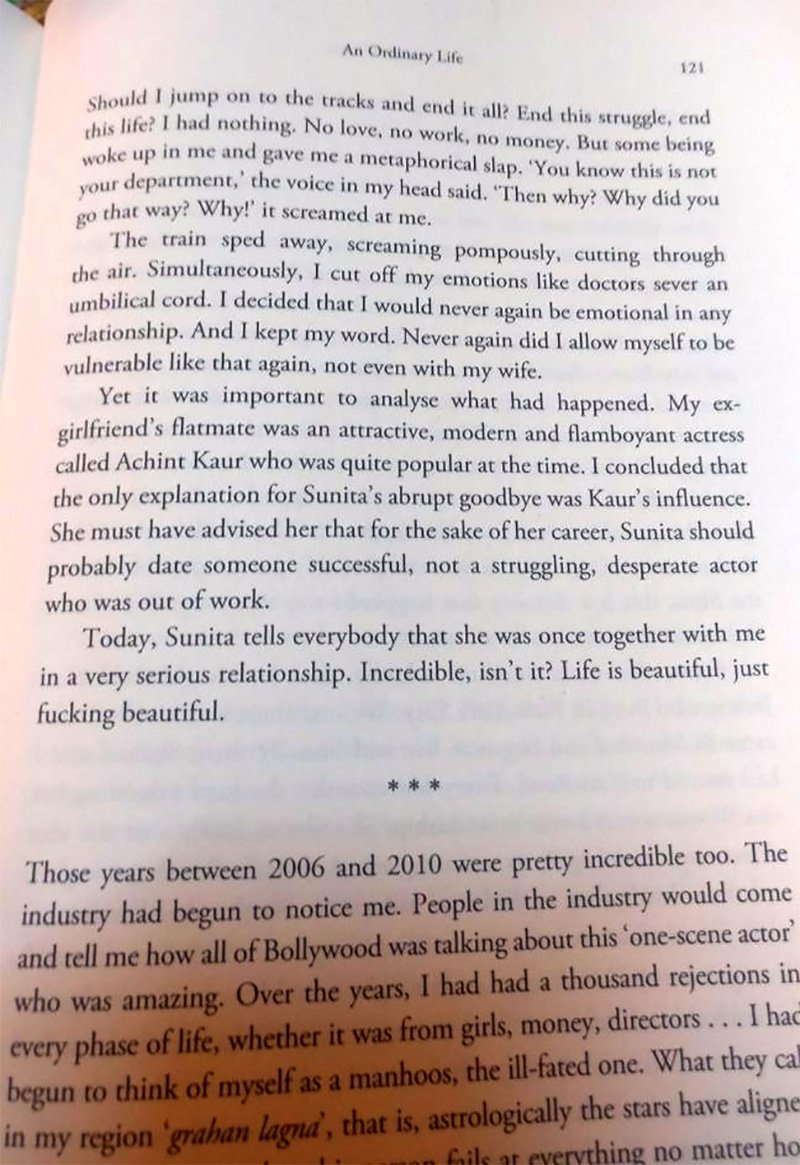 Snapshot Of The Book An Ordinary Life

So you have sent your reply back to Rizwan's letter?
Of course, and exactly along the lines I am speaking to you.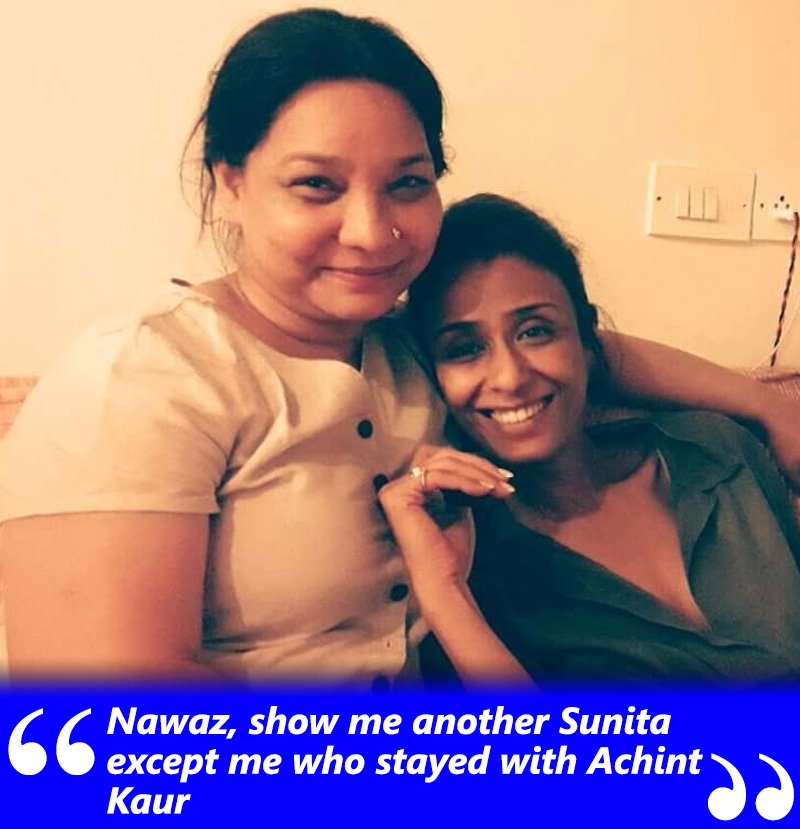 Have you spoken to Achint about this? Is she angry or is she laughing over this?
What is there to laugh? She is majorly angry.
I m apologising 2 every1 who's sentiments r hurt bcz of d chaos around my memoir #AnOrdinaryLife
I hereby regret & decide 2 withdraw my book

— Nawazuddin Siddiqui (@Nawazuddin_S) October 30, 2017
Nawaz also said in the interview that he rendered an apology on Twitter simply because his director advised him to do so...
God knows who is this director. I wish he comes out, if he exists. But do you know Rizwan's reply also says another contradictory thing?

What?
That Nawaz rendered an apology for personal reasons and not because anybody had issues with the book. Ironically, this strongly contradicts his statement in a recent interview that he apologised because a certain director advised him to do so.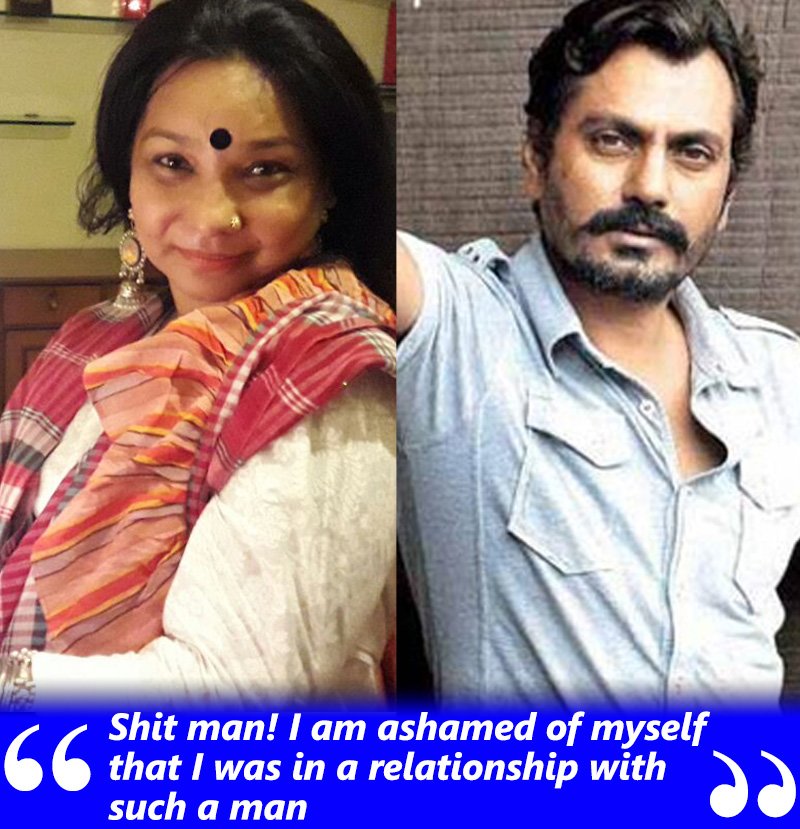 Are you holding on to your defamation suit?
Of course. Come what may, I will not withdraw it.

Do we conclude that your sweet memories with Nawaz have all fizzled out with this controversy?
Sweet memories? There was nothing sweet about that relationship.


Image Source: Manav Manglani, facebook/sunita.rajwar.3/NawazuddinSiddiqui