Neha Dhupia's 'UNFILTERED' Chat About Love, Break-Ups, Bikini Bod & More...
She makes Bollywood stars go unfiltered on her podcast. SpotboyE.com caught up with Neha Dhupia for an unfiltered conversation about her life, equation with B-Town actors and more. Read on...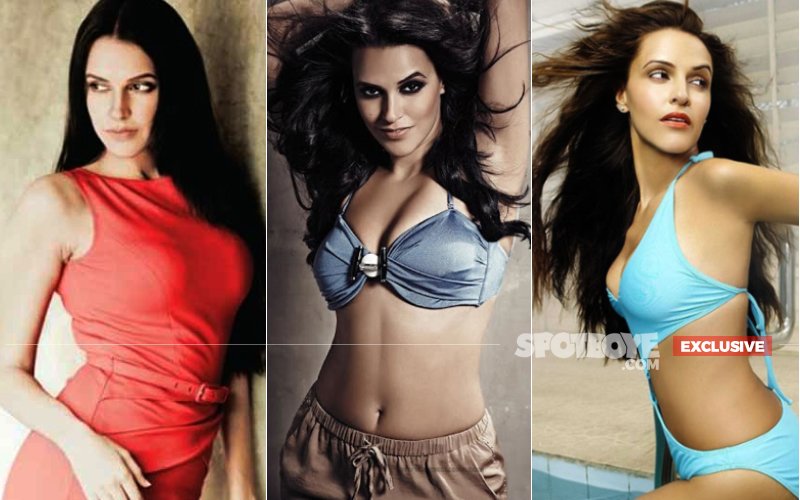 After the huge success of the first season of #NoFilterNeha, the enthusiastic host of the show,Neha Dhupia is back with a bang with the second season.

The show, which is already on air, has been creating a lot buzz with celebrity guests like Varun Dhawan and Ranveer Singh making candid statements.

SpotboyE.com met with the lady behind the much-talked about show for an unfiltered chat.

Excerpts from the interview:

How did you formulate such a quirky show?
I actually bumped into a few guys from Saavn at a car parking. While conversing with them, they said, 'you're very funny and you should have an audio show of your own.' I always wanted to do something 'unfiltered'. Also, Rishi Malhotra (CEO, Saavn) and his team had a great role to play. They came up with a lot of ideas.

The entire experience was very flattering because the audience loves it. No product is a hit if no consumer is consuming it. Also, the most important part was the guests and celebrities who I invited. They all came without actually knowing what the show is all about. I used to just ask them, 'hey I'm doing an audio show and will you come and talk to me for an hour in a room?'

Even I didn't know what it was going to be but everyone was just there! It was awesome.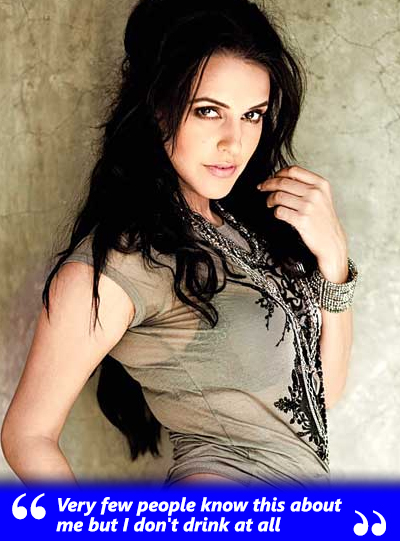 Celebrity quotes on your show create headlines the next day...
It's always a catch 22 situation but I think that the guests on my show get very comfortable, probably because they know me well, even if it's a really big star, they have seen me around for almost 15-16years. So, they ease out but know that they are responsible for things they say. We never talk about their personal lives and we never talk about professional lives- it's always between personal and professional, so that's what makes it really interesting and the media picks it up. However, we wouldn't be anywhere without the help and support of the media.

Has any celebrity got offended with you ever?
I'm sure they get affected when they see stuff in papers. But we're mostly never misrepresented. However, there will always be a quirky headline that will bother you sometimes. For instance when I was giving an interview recently, somebody asked me about what would I like to produce next? I just said 50 Shades Of Grey and said if the Indian version is made, Alia and Sidharth would be great in it. The next thing I see is a headline saying, "Neha wants to produce 50 Shades Of Grey with Sid and Alia."

Are you single?
I'm very much single- don't ask me such painful questions (laughs).

Has any guy ever hit on you in a pub?
No! Never. I have been single for so long, right now if something like that happens; I'll probably start dating that guy. But no I don't go to bars that often. Only places you'll find me will be airports, planes, gyms or yoga.




Have you ever sneaked in to your house drunk?
I don't drink- a lot of people don't know that about me. I am only sipping on coffee. Also, I have not lived with my parents for 17 years now.

What do you have to say to the actresses struggling to maintain a bikini bod?
It's a thing in your head. I don't think I look imperfect or anybody else looks imperfect. Nobody has the right to judge what's normal and what's not. Buying a tag size 6, 12, 0- these are things that are created by us.

At the end of the day we are all going to wear a bikini and swim in the ocean. We are all going to get the same sun tan.

One B-Town couple's break-up which disturbed you?
John and Bipasha for sure! They were made for each other and they were together for so long that they almost started looking like each other.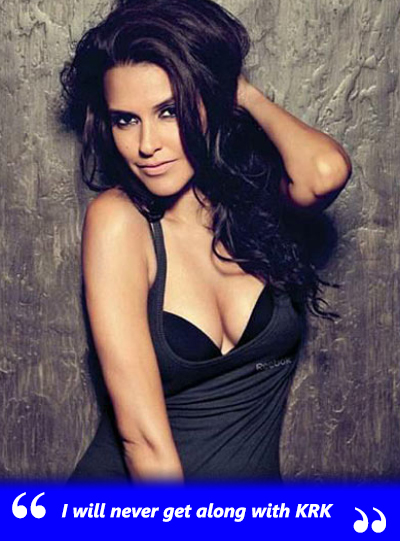 You're secretly crushing on?
I'm like a Dil Chahta Hai ka female Aakash; my crushes change every day.

One Bollywood celebrity you would never get along with?
KRK

Would you settle for a rich package or a charmer?
I would settle for a good person as now I can pay my bills, so I'm fine.

What is more important to you- companionship or sex?
Companionship.
Image Source: instagram/nehadhupia