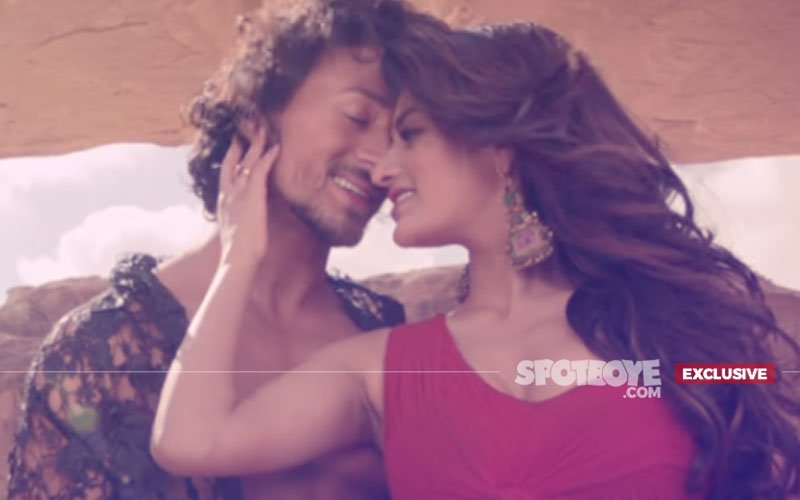 Your browser does not support the video tag.
Nidhhi Agerwal
is all set to make her Bollywood debut alongside
Tiger Shroff
in Munna Michael. As the film is set to hit theatres in a few days, we caught up with Nidhhi for a quick chat.
Excerpts from the conversation:

How did your journey begin?
I always wanted to be an actress. I started with a few modelling assignments in Bangalore after which I got offers for South films. I thought to myself that maybe I can really act, so I moved to Mumbai 2 years ago.
I have learnt that you wanted to be an actress after seeing Aishwarya Rai's films as you wanted to be like her?
Well, as a kid I was obsessed with watching Television. As soon as I used to wake up, I watched TV, after coming back from school I watched TV. I wanted to be in it, my world was all about movies.
What about studies?
I was a very good student. Although I studied a week before the exam but I was good. However, I was not inclined towards academics.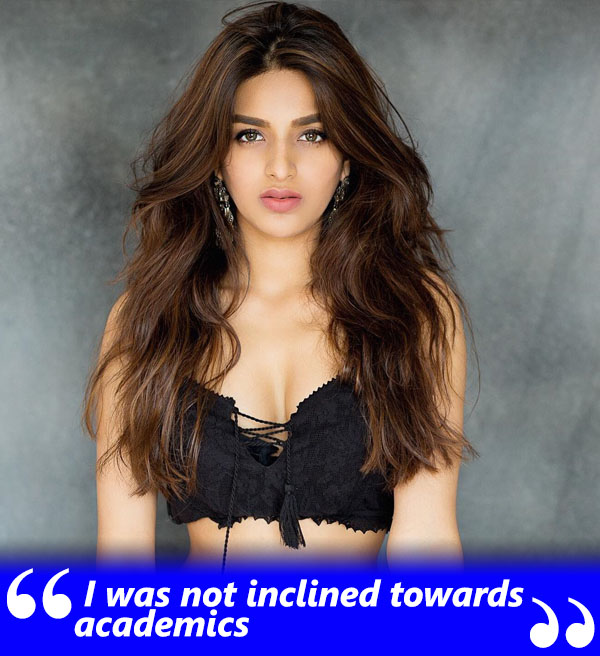 What was your parents' reaction when you told them you want to shift to Mumbai?
My parents always knew I would do something in this field. When I was moving, I never asked them, I just told them, "I am going, if you want to support me good, if not then also it's ok." They candidly told me that I don't need to do so much drama and they will support me. They are happy as long as I am happy. All they asked me was to be safe.
Were they not worried about things like casting couch?
More than my parents, it was the relatives who were getting all worked up and telling them things like, 'Oh! your daughter is going alone'. But my parents have always trusted me and that's why they were Ok about me moving out.
So you shifted to Mumbai and then...
I hardly gave any auditions, probably few for commercials and 2-3 for films. Munna Michael is the best project which I've got.
Which means you instantly said yes to the film?
Of course! I had specifically prepared for this audition and was working towards getting this movie. From my side, I was in from Day 1.
Your aim was to get it anyhow...
Yes, because it was a difficult film to bag. It needed good acting and dancing skills as my character is that of a dancer. Luckily, I am a trained ballet dancer, so it all came together.
What about Tiger Shroff? Had you seen his films before coming on-board?
I saw Tiger for the first time on a comedy show, as he was promoting his debut film, Heropanti. My dad was like, 'Who is this guy? We have never seen someone doing such stunts.' We all got very fascinated with him.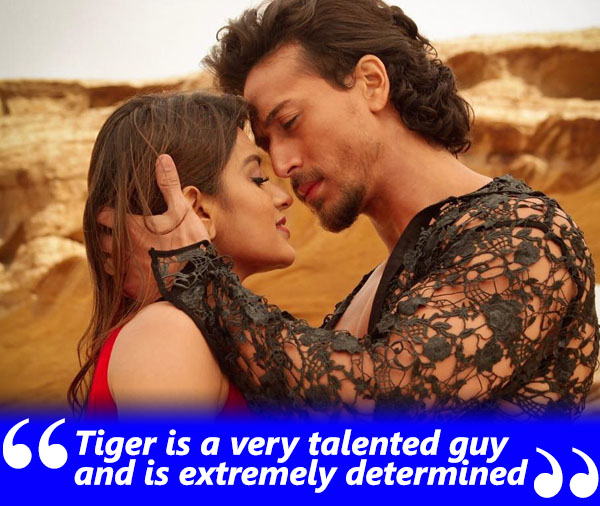 Tiger is a very talented guy and is extremely determined. In fact, I am glad that I got to work with him in my first film because I have never seen such high level of hard work. If I even touch his level of sincerity, I'll consider myself to be on the right track.
Were you apprehensive since Tiger's last film, A Flying Jatt, didn't work...
No. You can't control these things. Some movies work, some don't. However, Tiger was good in A Flying Jatt.
How would you describe your role in Munna Michael?
I play a dancer Dolly who hails from a small town. She has big dreams much like me in real life.
Which is your favourite song in the film?
Shake Karaan is special to me because it's my introduction in the film and also the first day of me being on set. I had to perform this solo number with dancers and blowers along with following Ganesh (Acharya) master's expressions and choreography - all this while Tiger and
Nawaz
were watching me. I was very nervous. That was the day which showed me that I can do this. Not for the first 5 minutes though (smiles).
How did it all go? Were there days that you had to do a number of retakes and the director lost his cool or Tiger lost patience?
No, never. Sabbir (Khan) sir is the calmest person and is always smiling. The first thing he told me after I got this film is, 'You have got the film. Just be happy.' Character wise, I am close to Dolly which is why he didn't ask me to do a lot of things, but I, on my own, began working on a certain things seriously because sharing the same frame with Tiger and Nawaz sir is a lot of pressure.
How are you streamlining and manoeuvring your career? Are you meeting producers or have you hired people for the same?
I am signed up with an agency, but I have not met too many people. To tell you, since I have moved to Bombay I haven't been 'networking' which people keep talking about. I have never gone to a single party during my stay here.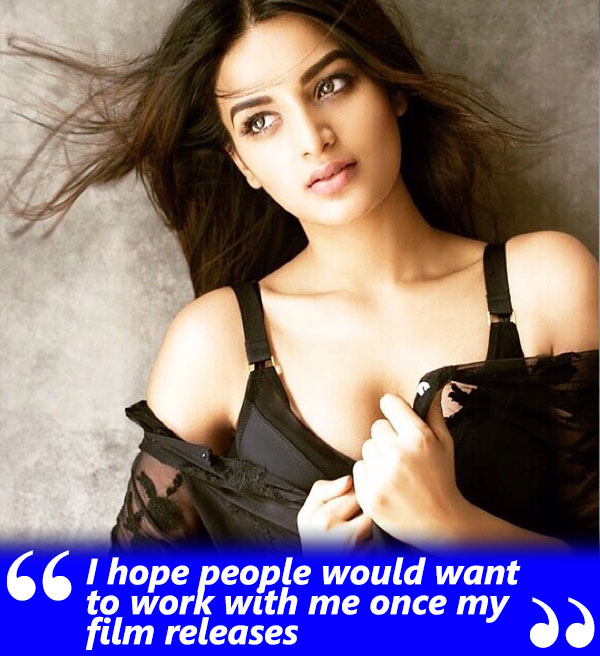 As far as my career is concerned, main mazdoor insaan hoon, mujhse jitna bhi hard work karwa lo, I am up for it since I have started from zero. I didn't even know what a 'mark' was on my first day of shoot. That's how technically challenged I was. As for moving ahead, I hope people would want to work with me once my film releases.
Any dos and don'ts? Bollywood nowadays has a number of kissing and lovemaking scenes...
I haven't come across anything that I was uncomfortable with. Let's see if such a scenario comes my way in the future.
You will decide then?
Yeah. Also, having said that, you need to be with the times. You can't be in the '60s and '70s. I think even then people were quite forward. This in between people became very held back.
Image Source: youtube/erosentertainment & instagram/nidhhiagerwal