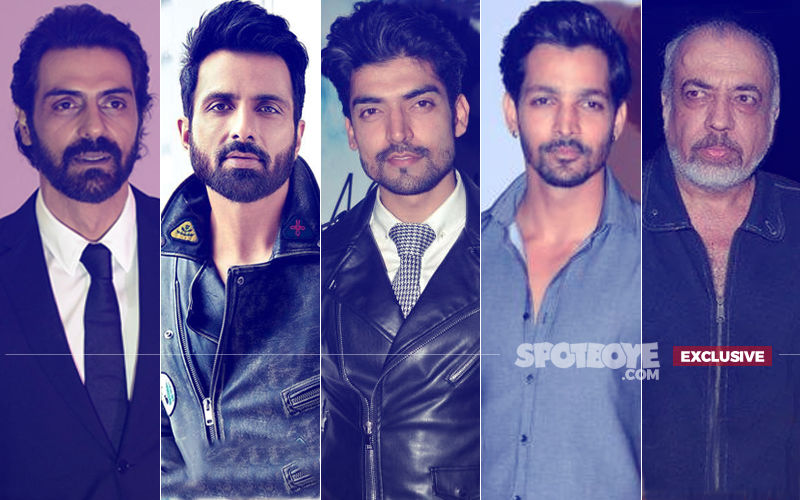 Legendary director JP Dutta is returning to big screen with Paltan starring Arjun Rampal, Sonu Sood, Gurmeet Choudhary and Harshvardhan Rane. We caught up with the stars where they spoke to us exclusively about their upcoming film Paltan. When we asked JP Dutta how this topic came to his mind which was missed by many, he said, "It was a part of our history that was not told. It went missing for whatever reasons and I came to know about it from the Armed forces. I was not aware about it I done many films on wars like LOC, Border. I was a history buff, so when I came to know about it, I was interested."

On talking about replacing Abhishek Bachchan in Paltan, Rane said, "I was the last person to be cast. On the day they were leaving, 3 hours before I came to know that I am going to be a part of the film. It so happened, that many energies came together."
Further, when we asked Arjun Rampal and Harshvardhan Rane, if they already know about the 1967 war, the Rampal replied, "I didn't know about the 1967 battle that happened in Nathula and that was the exciting part of it. We saved Sikkim from going into the hands of China. So, there was the feeling of victory of what happened in the past. And I don't know why it was not told. Now, it will be told on September 7, and I hope the Indian history text books will mention it soon. Because there's still no mention of it! And I think it is very important."

To talk about JP Dutta, Arjun Rampal says, "I thought he's gonna be a task master. When JP sir sits and looks at you, you don't know what he is thinking. He has got these scanners. He will scan you completely. He has the vision of who's doing what and it's very scary how well he can analyse a person."
Sharing an incident, the Ra. One actor said, "One day, something was going on in my life, it was a personal matter and at that point of time, he just grabbed my hand and said: What's wrong? I told him what the problem was and he said, "Don't worry. You are here now. I am going sort this out for you."

Well, not only this, the actors along with the filmmaker also spoke about the difficulties shooting in bad weather in Ladakh, and the impromptu scenes that JP Dutta made them to do. Watch out the full interview above.

We also spoke to Gurmeet Choudhary and Sonu Sood, where the talked about their experience of working with JP Dutta and about the film. We also asked them if they would like to do Salman Khan's Bigg Boss 12. While Gurmeet rubbished reports of him being approached for the show, Sonu also said that he's a very private person and this is not his cup of tea. Watch out exclusive chat with Sonu and Gurmeet above.