Pink girl Kirti Kulhari: Something happens to Tapsee, Andrea and me and...
Pink hits theatres tomorrow. We are in conversation with one of its protagonists- Kirti Kulhari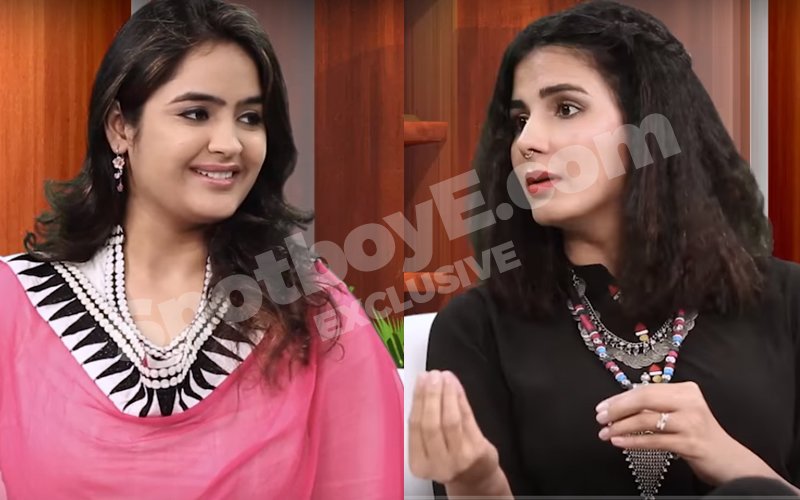 SpotboyE.com caught up with newbie Kirti Kulhari, and Amitabh Bachchan who was around told us that we'll be stunned by Kirti's performance.


How did it feel when you were offered this role?
I remember screen testing for it and getting a call very quickly to come and meet the people involved. I knew that Shoojit is producing this film, toh mere liye woh bohot hi bada selling point tha as an actor. I have enjoyed Shoojit's work in the past and I was very excited about the fact that I am getting an opportunity like this.

Pink does not involve rape, am I correct?
Yes.




Is it about women empowerment?
No, it's not. We are telling a very simple story about three girls (portrayed by Taapsee Pannu, Andrea Tarlang and myself) living in Delhi, who belong to different states, speak different languages and come from different cultures--- they are working women in Delhi, they are independent, they are progressive in their own ways. And one day, something happens to them and how their whole life just changes with that one incident--- they transform from being girls to becoming women.

While performing these scenes, was it mentally disturbing at any point of time?
Yes. There are many moments in the film which will leave you shocked. I think it's a very emotional film, it's a very intense film. Being a woman myself, I was able to relate to my character better. As I said, there are a lot of moments in the film which will leave you shocked, and mind you, those moments took a toll on me emotionally and mentally--- but then, that also helped me to portray my character more truthfully.

Would you agree that outsiders struggle far more than star kids?
Well, the struggle is to get the right opportunity. And I have experienced this struggle as an outsider to get the right opportunities which will give me a chance to showcase what I am capable of.




Was the environment on the sets serious as well?
We had lots of fun. You might be surprised but that's the truth. Let me explain. The film is very intense and will weigh you down, so it was essential that we have some fun at least to balance out the whole thing (pauses).

Go on...

Otherwise I remember there was a point where we had to repeatedly give a sad expression where we are crying, and we would look at each other and say: Arey yaar, firse sad expression dena hai, firse rona hai. So it became like a almost a part of our personalities and it was scary because we are not like that.

What does Pink mean to you personally?
Pink, before this film meant femininity, tenderness, beauty, love, it meant all the delicate aspects of female energy to me. But after doing this film, Pink has changed my perception and added other aspects to a woman--- strength, courage, bravery.

What's next after Pink?
There's nothing that I can announce right now--- but whatever it is, I hope it is really soon.


Image Source: facebook/IamKulhariKirti & sliceofreallife