PM Narendra Modi Biopic Interview: Bold, Candid Interview With The Makers- Omung Kumar And Sandip Ssingh
Well, finally we are told the PM Narendra Modi biopic releases tomorrow. Here's a CANDID conversation we had with the makers, Omung Kumar and Sandip Ssingh. The duo went all out to counter all our questions. We leave it to you to decide what you think of their answers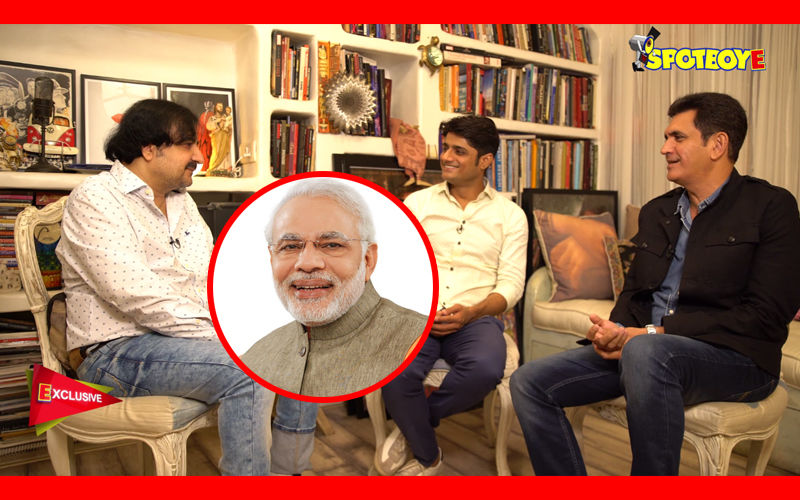 Interviewing Omung Kumar and Sandip Ssingh has always been a pleasure- and this time was no exception. We caught up with them at their Blue Lotus Office opposite Cinepolis (Andheri) and put up all the queries that they should have been asked. It's a very frank and forthcoming interview and we wouldn't want you to miss it.
We asked them if they have shown the PM having been accused for initiating and condoning violence in the Godhra riots and the clearance given to him by the Supreme Court. We asked them if they've showed the demonetisation, Pulwama attack and the Air Strikes. And of course, we asked them lots more on the film and the Prime Minister both. And we spoke about Vivek Oberoi about the fact that he has been very good in many films (Yuva, Saathiya, Company, to name just a few), but not got his due in the industry.
PM Narendra Modi stars Vivek Oberoi in the lead role. The film was originally slated to hit theatres on April 12
but is now releasing on April 5
(day-after tomorrow).
Congress had objected to its release being very close to the Lok Sabha Polls 2019 and said that it's violation of model of conduct
, a delegation led by Kapil Sibal had reached the Election Commission. But, seems that now all decks have been cleared and the biopic is going to see the light of day in the next 36 hours or so. According to Omung Kumar, the film is releasing a week prior to its announced date because
Kalank hits theatres on April 17
(which is a multi-starrer from the Dharma stable and expected to be a big success).
Vivek has already spoken about the Congress' objection, saying, "I don't understand why some people are overreacting like this. Why are such senior and famous lawyers like Abhishek Singhvi ji and Kapil Sibal ji wasting time on filing a PIL on such a modest film? Don't know if they are scared of the film or of Chowkidar's danda.""
"We are not projecting Modi ji as larger than life... he already is larger than life. We are not projecting him as a hero, he already is a hero, not only for me but for crores of people in India and abroad. It's an inspirational story which we brought to the screen," the actor added.
Image Source:- Bisinfotech/spotboyeteam